Oklahoma Megachurch Holds First In-Person Services in 'Touchless Environment' Amid Coronavirus Pandemic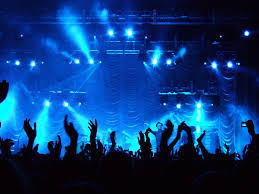 After weeks of prayer and thoughtful preparation, Life.Church in Oklahoma City has reopened its sanctuary for weekend worship services.
The Oklahoma City campus — along with the multi-site church's other 21 locations — held gatherings on Saturday and Sunday after weeks of monitoring health guidelines and best practices for meeting safely.
Bobby Gruenewald, founder of the YouVersion Bible app and a pastor at Life.Church, described the body of believers as "an important place of refuge for those seeking peace, comfort, and healing."
Gruenewald went on to say he is "confident" in the steps Life.Church has taken to create a safe environment for returning congregants.
"We feel confident in our church's ability to create a sanitary, touchless environment that allows for physical distancing and exceeds government recommendations for safety," the pastor explained. "However, we encourage our attendees to make the best choice for their family as they consider attending a physical location or continuing to worship with us at Life.Church Online."
Over the weekend, Craig Groeschel, founding pastor of the Oklahoma megachurch, preached a message on the importance of remaining positive, calling his congregants to be "unshakably optimistic about the future," even in the midst of trying times.
"Optimism is not a denial of the reality," he said. "It's not blind faith."
All members who want to attend an in-person service at Life.Church are asked to reserve a seat at the campus they plan to visit. They also have to answer the following questions:
"Am I showing any flu-like symptoms?"
"Have I had a fever of 100.4 or higher in the past 14 days?"
"Have I had prolonged exposure to someone who has tested positive for COVID-19?"
"Is there any medical reason why I believe I shouldn't be around others?"
If a potential church-goer answers "yes" to any of those four queries, he or she is "strongly encourage[d]" to attend church virtually online rather than traveling to a campus for a worship service.
In order to ensure proper social distancing, the church has significantly reduced the number of people who can attend any given service at any of the church's 22 locations.
Life.Church, it should be noted, has not yet resumed its children's component, LifeKids.
Chris Beall, one of the church's campus pastors, described the in-person services on Saturday and Sunday as "super emotional."
"We're gonna make adjustments going forward, and this is a very fluid situation," he explained in a video posted to Facebook on Monday, encouraging congregants to check the church's website for the most up-to-date information about worship services.
The megachurch's reopening came the same week Oklahoma Gov. Kevin Stitt (R) announced plans to begin phase two of reopening the Sooner State on Friday.
Stitt said Monday that 25,000 coronavirus tests were performed last week, marking a 50% increase in the number of tests administered the week prior. The number of cases, he noted, remained flat. As of Wednesday, state health officials reported a total of 4,852 coronavirus cases and no new deaths.
The number of people hospitalized in Oklahoma for the coronavirus has been declining for six weeks, even as more people have tested positive for the illness. There has also been a steep decline in the number of people requiring intensive care for the coronavirus. On March 31, for example, there were 562 Oklahomans in the hospital for COVID-19. By Tuesday, that number was down to 218.
Sources:Faithwire
Helicopter crash: French billionaire and MP Olivier Dassault dies
French President Emmanuel Macron has paid tribute to billionaire and conservative politician Olivier Dassault, 69, who died in a helicopter crash on Sunday, local time.
Mr Dassault was the eldest son of late French billionaire industrialist Serge Dassault, whose namesake Dassault Aviation builds the Rafale war planes and owns Le Figaro newspaper.
"Olivier Dassault loved France," Mr Macron said on Twitter.
"Captain of industry, lawmaker, local elected official, reserve commander in the air force: during his life, he never ceased to serve our country, to value its assets. His sudden death is a great loss. Thoughts on his family and loved ones."
The private helicopter crashed during the afternoon on Sunday in Normandy, where Mr Dassault had a holiday home, according to a police source.
The pilot was also killed.
A representative for the conservative Les Republicains party in France's National Assembly since 2002, he represented the Oise area of northern France.
Mr Dassault was considered the 361st richest man in the world alongside his two brothers and sister, with wealth of about 6 billion euros ($9.29 billion) mostly inherited from his father, according to the 2020 Forbes rich list.
He stepped down from his role on the board of Dassault due to his political role to avoid any conflict of interest.
Mr Dassault, seen as the favourite of founder Marcel Dassault, was once considered favoured to succeed Serge Dassault at the head of the family holding, but that role went to former Dassault Aviation chief executive Charles Edelstenne.
"Great sadness at the news of the sudden passing of Olivier Dassault," Valerie Pecresse, a conservative politician who is president of the Paris region, said on Twitter.
"A businessman, but also a renowned photographer, he had a passion for politics in his blood, rooted in his department of Oise. My warm thoughts to his family."
Pope Francis raises concerns over Christian safety
Pope Francis arrived in Baghdad on Friday for a three-day visit to Iraq, undeterred by suggestions that his trip might fuel a surge in coronavirus cases, undaunted by the precarious security situation and committed to offering support to a Christian community decimated by years of war.
It's the first trip Francis has embarked on since the pandemic swept the world and the first time a head of the Roman Catholic Church has visited the country.
The journey promises to be as rich in symbolism as it is fraught with risk.
"I am happy to travel again," the pope said, taking off his blue surgical mask to address reporters en route to Iraq. His Alitalia flight was accompanied by U.S. aircraft from the Ayn al Asad military base after entering Iraqi airspace.
By choosing Iraq as his first destination since the pandemic began, Francis waded directly into the issues of war and peace, and poverty and religious strife, in an ancient biblical land.
"This trip is emblematic," he said, calling it "a duty to a land martyred for many years."
He was welcomed by a small color guard and Prime Minister Mustafa al-Kadhimi.
The pope left the airport complex in a black BMW, his window rolled down. He waved as he passed a small group of faithful waving Iraqi and Vatican flags behind a metal fence on the side of the highway.
The pope's vehicle was surrounded by a police motorcycle escort as he drove past miles of concrete blast walls that were put up during Iraq's sectarian violence.
After 2003, the road was one of the most dangerous in Baghdad, with frequent roadside bombs and suicide car bombs. Those are now in the past, and palm trees planted to beautify the road greet visitors.
As he arrived at the presidential palace, the pope's car was flanked by members of Iraqi security forces on horseback. Francis emerged from that car, limping noticeably as he made his way along a red carpet.
The pope is known to suffer from sciatica, which he told reporters in 2013 was the worst thing that had happened to him in his early days as pope.
It was the start of what promised to be an arduous journey that will take the 84-year-old pontiff to battle-scarred churches and desert pilgrimage sites.
In an area known as the cradle of civilization, the modern history of Mesopotamia — now present-day Iraq — has been scarred by lasting hardship: three decades of despotic rule, followed by nearly two decades of war and a wave of carnage unleashed by the Islamic State.
Once a rich tapestry of faiths, Iraq has been hollowed out as orthodoxies hardened. Its Jews are almost completely gone, and its Christian community grows smaller every year. About one million have fled since the 2003 United States-led invasion. An estimated 500,000 remain.
That backdrop makes the pope's visit on Saturday to the ancient city of Ur — traditionally held to be the birthplace of Abraham, who is revered by Muslims, Jews and Christians alike — all the more powerful.
To that end, his trip carries a motto from the Gospel of Matthew: "You are all brothers."
But the pope's agenda also casts a spotlight on the terrible toll wrought when divisions harden and violence takes over.
On Friday evening he met with priests, bishops and others at Our Lady of Salvation Church in Baghdad. Just over a decade ago, the church came under assault when attackers unleashed fusillade of grenades, bullets and suicide vests. At least 58 people were killed in the assault, which was carried out by an affiliate of Al Qaeda.
It was far from the deadliest massacre in the country, where tens of thousands of Muslims have died in war and sectarian fighting, but the attack tore at the heart of the Christian community.
An image of Francis is painted on the blast walls that now ring Our Lady of Salvation.
Francis made it clear that after Popes John Paul II and Benedict XVI had to scuttle plans to visit the remaining Christians in the country, he would not cancel his own trip.