Johnson & Johnson stops selling of popular baby powder in US & Canada
Johnson & Johnson is ending sales of its iconic talc-based Johnson's baby powder in the US and Canada, where demand has dwindled amid thousands of lawsuits claiming it has caused cancer. They said that healthcare products and the talc-based powder will still be sold outside the US and Canada.
"Demand for talc-based Johnson's Baby Powder in North America has been declining due in large part to changes in consumer habits and fueled by misinformation around the safety of the product and a constant barrage of litigation advertising," the company said.
J&J faces about 19,400 cases alleging its talcum powder caused users to develop ovarian cancer, through use for feminine hygiene, or mesothelioma, a cancer that strikes the lungs and other organs.Of the cases that have been tried, J&J has had 12 wins, 15 losses and seven mistrials. All of the losses have either been overturned on appeal or are still being appealed.
Johnson & Johnson on Tuesday announced it would stop selling its talc Baby Powder in the United States and Canada, saying demand had dropped in the wake of what it called "misinformation" about the product's safety amid a barrage of legal challenges.
"I wish my mother could be here to see this day," said Crystal Deckard, whose mother Darlene Coker alleged Baby Powder caused her mesothelioma. She dropped the suit filed in 1999 after losing her fight to compel J&J to divulge internal records. Coker died of mesothelioma in 2009.
In its statement, J&J said it "remains steadfastly confident in the safety of talc-based Johnson's Baby Powder," citing "decades of scientific studies."
J&J has faced intense scrutiny of the safety of its baby powder following an investigative report by Reuters in 2018 that found the company knew for decades that asbestos lurked in its talc.
Internal company records, trial testimony and other evidence show that from at least 1971 to the early 2000s, the company's raw talc and finished powders sometimes tested positive for small amounts of asbestos.
The Reuters article prompted a stock selloff that erased about $40 billion from J&J's market value in one day and created a public relations crisis as the blue-chip healthcare conglomerate faced widespread questions about the possible health effects of one of its most iconic products.
J&J has also been the target of a federal criminal investigation into how forthright it has been about its talc products' safety, an investigation by 41 states into its baby powder sales, which it disclosed in April, and an investigation into health risks of asbestos in talc-containing consumer products by a Congressional subcommittee.
U.S. Representative Raja Krishnamoorthi, who led the Congressional inquiry, described J&J's decision to stop selling talc baby powder as "a major victory for public health", adding: "My Subcommittee's 14-month investigation revealed that Johnson & Johnson knew for decades that its product contains asbestos."
In response to evidence of asbestos contamination presented in media reports, in the court room and on Capitol Hill, J&J has repeatedly said its talc products are safe, and do not cause cancer.
Apart from the baby powder controversy, the company revered by millions of consumers and one of the most trusted brands in America, more recently has faced a series of legal and reputational challenges.
J&J has said it has been named as a defendant, along with other drugmakers, in more than 2,900 lawsuits alleging the companies improperly promoted addictive opioids.
In August, an Oklahoma judge rendered the first verdict in that litigation, ordering J&J to pay $572.1 million to the state for its part in fueling an opioid epidemic by deceptively marketing addictive painkillers.
J&J is appealing the Oklahoma judge's ruling and has denied it caused the opioid crisis.
Johnson & Johnson on Tuesday said it had stopped shipping talc baby powder when the COVID-19 crisis led to limits on shopping and manufacturing, and that now it would wind down North American sales.
"Demand for talc-based Johnson's Baby Powder in North America has been declining due in large part to changes in consumer habits and fueled by misinformation around the safety of the product and a constant barrage of litigation advertising," it said in a statement.
Sold continuously since 1894, Johnson's Baby Powder now accounts for only about 0.5% of its U.S. consumer health business, the company said. But it remains a symbol of the company's family-friendly image.
An internal J&J marketing presentation from 1999 refers to the baby products division, with Baby Powder at the core, as J&J's "#1 Asset," grounded in "deep, personal trust" and a 2003 internal memo described it as a "sacred cow," Reuters reported.
Christie Nordhielm, a professor of marketing at Georgetown, said it appears J&J made its decision to withdraw from the market while consumers are preoccupied with the pandemic. "It's a nice time to quietly do it," she said, adding "it will minimize the reputational hit."
Shares of J&J were unchanged in after-hours trading following the disclosure.
"We will continue to vigorously defend the product, its safety, and the unfounded allegations against it and the Company in the courtroom," Johnson & Johnson said. "All verdicts against the company that have been through the appeals proces have been overturned."
Krystal Kim, one of 22 women with ovarian cancer whose case in St. Louis resulted in a 2018 jury verdict of $4.69 billion against J&J, said the decision was "a step in the right direction." J&J has appealed that verdict.
Nevertheless, J&J's legal challenges likely will continue, some lawyers said.
In April, a New Jersey judge ruled that thousands of plaintiffs who allege J&J's talc products caused cancer can go forward with their claims, but face limits on what expert testimony would be allowed in trials.
"Just taking it off the shelf today doesn't end the litigation by a long shot," said Loyola Law Professor Adam Zimmerman.
Asbestos is known to cause cancer that emerges decades after exposure. Cases involving asbestos-containing products removed from the marketplace long ago "continue to be litigated very actively to this day," Zimmerman said.
Many of the lawsuits allege Baby Powder caused plaintiffs' mesothelioma, an incurable cancer of the lining of the lungs and other organs commonly caused by asbestos.
"Just as J&J vows to continue fighting vigorously in the courts, we look forward to meeting them there as we continue to pursue justice for our clients," said Chris Placitella, one of the lead lawyers representing plaintiffs in the cases consolidated in a New Jersey federal court.
J&J said it will continue to sell cornstarch-based baby powder in North America, and will sell both its talc and cornstarch-based products in other markets around the world.
The new version of Suzuki Hayabusa goes on sale in India
Suzuki took to social media to announce that the highly anticipated 2021 Hayabusa will go on sale in India in less than a week. For the new-gen Hayabusa, Suzuki is expected to import it via the CKD route, but the price is expected to be much higher than before.
Sources suggest that the new Suzuki Hayabusa could be priced around Rs 17-18 lakh (ex-showroom) when it goes on sale in India. Some dealers have already started taking unofficial bookings. It will also have no direct rivals when it goes on sale.
2021 Suzuki Hayabusa: engine update
While the Busa continues to use the 1,340cc, four-cylinder engine capacity, it has been heavily reworked for 2021. This includes lighter pistons, and new connecting rods and fuel injectors, among numerous other changes. What comes as a bit of a disappointment is that power has dropped from 197hp to 190hp, while the peak torque of 150Nm is also slightly lower than before.
2021 Suzuki Hayabusa: suspension and brakes
The 2021 Hayabusa carries over the same twin-spar aluminium frame from the old bike. The dimensions are quite similar as well, including an identical 1,480mm wheelbase. However, a redesigned, lighter-weight, Euro-5-compliant exhaust has helped Suzuki reduce the kerb weight by two kilos, for a total of 264kg.
When it comes to suspension, the company has reworked the internals of the Showa suspension for this update and the bike now runs Bridgestone's impressive Battlax S22 tyres. The biggest, and most needed change comes in the braking department, with the Hayabusa now running Brembo's acclaimed Stylema calipers up front.
2021 Suzuki Hayabusa: technology
As one would expect, the Hayabusa received a big update to its electronics. With a new six-axis IMU, the 2021 model gets 10 levels of traction control, 10 levels of anti-wheelie control, three levels of engine brake control, three power modes, launch control, cruise control, cornering ABS and hill hold control.
It also gets a LED headlight and, while much of the large dashboard remains analogue, there is a new TFT display in the centre for the rider to navigate the increased electronic options.
സ്വർണാഭരണങ്ങൾക്ക് ജൂൺ മുതൽ ഹാൾമാർക്കിങ്‌ നിർബന്ധം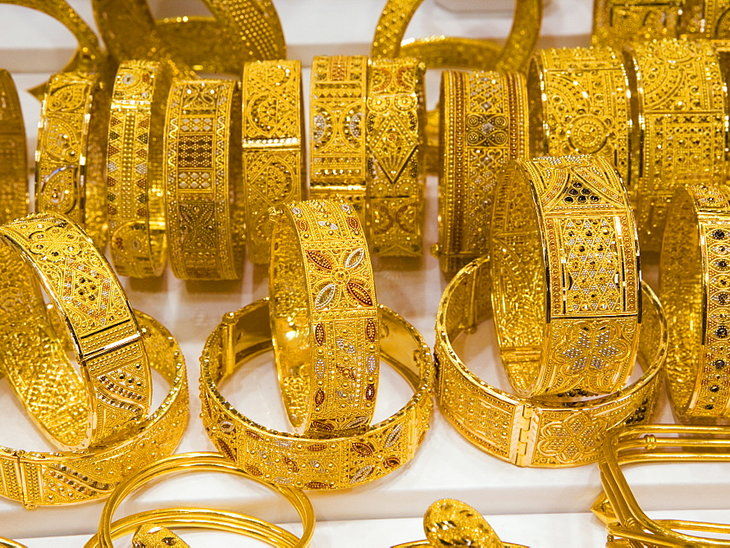 കൊല്ലം: സ്വർണാഭരണങ്ങൾക്ക് പരിശുദ്ധിയുടെ മുദ്രപതിപ്പിക്കുന്ന ഹാൾമാർക്ക് സംവിധാനം ജൂൺ ഒന്നുമുതൽ നിർബന്ധം. ഇതോടെ 14, 18, 22 കാരറ്റ് സ്വർണാഭരണങ്ങൾ മാത്രമേ ജൂവലറികൾക്ക് വിൽക്കാനാകൂ. ആറുലക്ഷത്തോളം സ്വർണവ്യാപാരികളുള്ള ഇന്ത്യയിൽ 34647 പേർക്കേ ഇപ്പോൾ ബ്യൂറോ ഓഫ് ഇന്ത്യൻ സ്റ്റാൻഡേർഡ്സ് (ബി.ഐ.എസ്.) ഹാൾമാർക്ക് ലൈസൻസുള്ളൂ. പന്ത്രണ്ടായിരത്തോളം ജൂവലറികളുള്ള സംസ്ഥാനത്ത് 8200 പേരും ഇപ്പോൾ ലൈസൻസിന് പുറത്താണ്. ഒന്നരമാസത്തിനുള്ളിൽ ഒരുലക്ഷം ജൂവലറികൾകൂടി ലൈസൻസ് എടുക്കുമെന്ന പ്രതീക്ഷയിലാണ് കേന്ദ്ര ഉപഭോക്തൃകാര്യവകുപ്പ്.
സ്വർണവ്യാപാരരംഗത്തെ വ്യാജന്മാരെ ഇല്ലാതാക്കാൻ ഹാൾമാർക്കിങ് നിർബന്ധമാക്കുന്നതിലൂടെ സാധിക്കുമെന്നാണ് വിലയിരുത്തൽ. അതേസമയം, ചെറുകിട കച്ചവടക്കാരെ ഇത് താത്കാലികമായെങ്കിലും ദോഷകരമായിബാധിക്കും. ഹാൾമാർക്കിങ് നിർബന്ധമാക്കുന്നതോടെ വിൽക്കുന്നതിനെല്ലാം ബി.ഐ.എസ്. മുദ്ര വേണ്ടിവരും. രണ്ട് ഗ്രാമിന് മുകളിലുള്ള ആഭരണങ്ങളിലെല്ലാം ബി.ഐ.എസ്. മുദ്ര പതിപ്പിക്കേണ്ടിവരും. കേന്ദ്രസർക്കാർ അംഗീകരിച്ച ഹാൾമാർക്കിങ് സെന്ററുകളിൽനിന്നാണ് ബി.ഐ.എസ്. സർട്ടിഫിക്കേഷൻ നേടേണ്ടത്. 2021 ജനുവരി 15 മുതൽ രാജ്യത്തുടനീളം സ്വർണാഭരണങ്ങൾക്ക് ഹാൾമാർക്കിങ് നിർബന്ധമാക്കുമെന്ന് കേന്ദ്രം 2019 നവംബറിൽ പ്രഖ്യാപിച്ചതാണ്. കോവിഡ് വ്യാപനത്തിന്റെ പശ്ചാത്തലത്തിൽ ജൂൺ ഒന്നുവരെ സമയപരിധി നീട്ടിനൽകുകയായിരുന്നു.
ധൃതിപിടിച്ച് നടപ്പാക്കരുത്
കേരളത്തിൽ ലൈസൻസില്ലാത്ത വ്യാപാരികൾ എടുത്തുകൊണ്ടിരിക്കുകയാണ്. ബി.ഐ.എസ്. ലൈസൻസ് എടുക്കാതെ വ്യാപാരം ചെയ്യാൻ കഴിയാത്ത സാഹചര്യമുണ്ടായാൽ രാജ്യത്തെ അഞ്ചുലക്ഷത്തോളം സ്വർണക്കടകൾ പൂട്ടേണ്ടതായിവന്നേക്കും. ഈ സാഹചര്യത്തിൽ ഹാൾമാർക്കിങ് നിർബന്ധമാക്കുന്നത് നീട്ടിവയ്ക്കണം.
കടപ്പാട് :കേരളാ ന്യൂസ്