Pakistani Christian couple's death row appeal delayed after 6 years in prison for blasphemy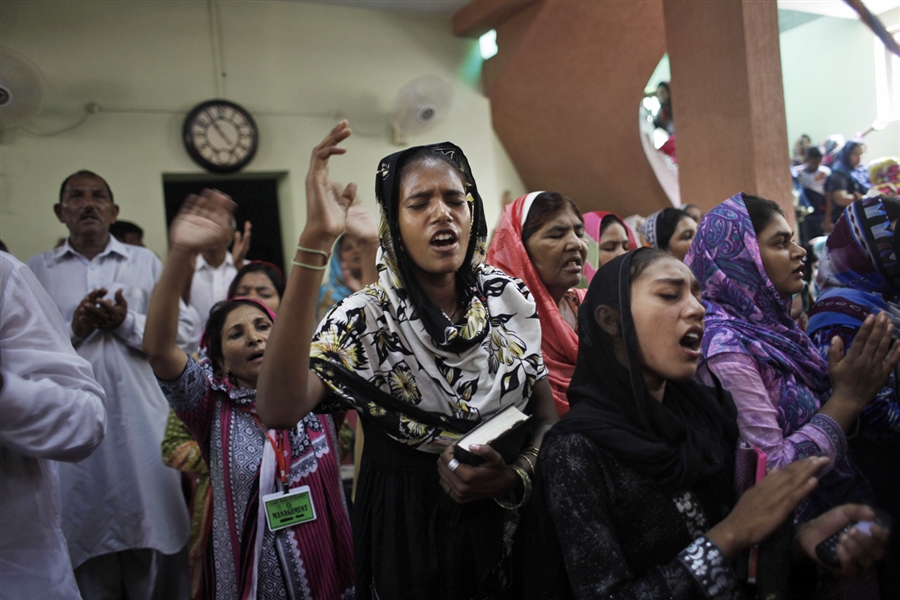 A Pakistani Christian couple who've been imprisoned for six years and sentenced to death on false blasphemy charges of sending a text message insulting the Islamic prophet Muhammad continue to have their conviction appeal delayed.
Shagufta Kausar and her husband, Shafqat Emmanuel, who is partially paralyzed, were accused by a local imam of committing blasphemy by sending him an offensive text message in 2013.
Maulvi Mohammed Hussain, a leader at a mosque in the town of Gojra in Punjab province, claimed that Emmanuel used his wife's cellphone to send an anti-Islamic text message. He later claimed other messages followed.
Hussain said he was praying when he received the offensive text message from an unknown number.
The Muslim cleric reportedly showed the text message to two other imams before approaching his counsel for legal proceedings. He and his lawyer later claimed they both received subsequent blasphemous messages.
Police registered the blasphemy case following the imam's complaint, and the couple were arrested on July 21, 2013. They were charged with "insulting the Quran" and "insulting the prophet."
They were sentenced to separate prisons in 2014.
"Kauser is being held in the same prison cell Asia Bibi was held in before her release," Will Stark, regional manager for South Asia at International Christian Concern, told The Christian Post on Wednesday.
"In regards to Shafqat, his medical condition has deteriorated significantly during his imprisonment," Stark added. "This is because the jail does not provide facilities for him, as someone partially paralyzed. Bedsores and lack of nutrition are definitely issues I have seen reported specifically in regards to Shafqat's case."
A final hearing before the Lahore High Court was scheduled for Wednesday. However, the hearing was delayed and a new hearing date will be announced.
Kausar's brother, Joseph, told the BBC that his sister and her husband are not only innocent, but he believes they aren't even literate enough to have written the text messages.
Joseph also said his brother-in-law had been tortured and forced to make a false confession.
"He told me the policeman hit [him] so hard that his leg was broken," Joseph was quoted as saying.
The text messages were also alleged to have been written in English. Aside from being illiterate, Shafqat and Shagufta are not familiar with the English language — written or spoken.
The couple's lawyer, Saif ul Malook, who also assisted in the appeal of Asia Bibi's blasphemy case, said the charges against Kausar and Emmanuel are "deeply flawed" and "weaker" than those levied against Bibi.
Although the phone was registered in Kausar's name, Malook told the BBC that "in their trial, they suggested a Christian neighbor they had argued with might have purchased a SIM card in Kausar's name and sent the messages in order to frame them."
In 2014, Nadeem Hassan, who's also representing the couple at the high court, said the offending messages were sent from a phone that had been lost. He further explained that a "bogus SIM card" had been presented as evidence against the couple, The Telegraph reported.
Hassan told ICC last year that the allegation is "based on religious hatred and is being used to settle personal grudges."
Before her arrest, Kausar worked as a cleaner at a Christian school. Emmanuel has been paralyzed from the waist down since 2004, following an accident that fractured his spine. At the time of the accident, they were living with their four young children in a church compound.
The children continue to remain in hiding as their parents' case continues, Stark said.
"Like many relatives of Christians accused of blasphemy, they live in fear that their parents' blasphemy accusation may cause extremists to attack them," he added.
Malook said the couple needs the same international support that Bibi received during the years she waited for her appeal to be heard. And if they're acquitted, he said they will also need to be granted asylum.
While no one has yet been executed on blasphemy charges, people who've been accused of the crime have been killed by retaliatory mob violence. Allegations of blasphemy are frequently lodged to settle personal disputes and to discriminate against religious minorities.
Christians make up just 1.6% of the country's population.
Last year, Asia Bible was acquitted by Pakistan's Supreme Court of blasphemy charges after she languished on death row for more than eight years. Bibi has since written a book about her ordeal.
Pakistan, a 96% Muslim-majority country, ranks as the fifth-worst country in the world when it comes to Christian persecution, according to Open Doors USA's 2020 World Watch List. In 2018, Pakistan was also named by the U.S. State Department as a "country of particular concern" for religious freedom violations.
The couple's appeal hearing has been rescheduled for June 22.
Sources: Christian Post
Chinese Government Demolished Swedish Missionaries' Gravestones
China– The Shanxi government destroyed more than 20 Swedish missionaries' gravestones in their designated cemetery on September 12. An adjoining house for visitors was demolished as well.
The Swedish missionary cemetery in Xiezhou town, administered by the Yanhu district of Yuncheng, a prefecture-level city in the northern province of Shanxi, is the resting place for many of the missionaries sent by the Swedish Mission in China (Svenska Missionen i Kina (SMK)) in the early 1900s.
According to Bitter Winter, SMK missionaries' charitable work building schools and hospitals, free of charge for locals, played an important role in the areas' development and led numerous to Christianity.
"Swedish missionaries bought a plot in Yuncheng's Xiezhou town cemetery for themselves," an elderly Christian from Yuncheng told Bitter Winter. "This meant that they devoted their hearts, souls, and entire lives to China."
Earlier this year, a local house church, the Church of Christ's Family (CCF), contacted the offspring of one of the deceased missionaries and made 20 gravestones for the Swedish servants, in remembrance of their work and contribution. A house nearby was renovated to show the history of SMK and the missionaries' footprints.
All the efforts put to honor these missionaries were nullified on September 12, as the Yanhu district government dispatched over 100 special police and public security officers to block the street leading to the cemetery. Those who tried to document this demolition were threatened and told to leave immediately, as an aerial drone hovered above them.
About two hours later, under the charge of "illegal constructions," three excavators were brought in to desecrate the Swedish missionaries' gravestones and the adjoining house. To conceal the demolition, the local authorities planted vegetation atop the ruins overnight.
Residents nearby the site and CCF leaders were removed in advance and banned from using their cell phones to report the incident. CCF is also now placed under surveillance for contacting the late Swedish missionary's family.
The Chinese Communist Party's attitude towards missionaries in China is becoming like that of North Korea, where it only wants to wipe out their contribution and stigmatize their work.
Pope Francis endorses same-sex civil unions for the first time as pontiff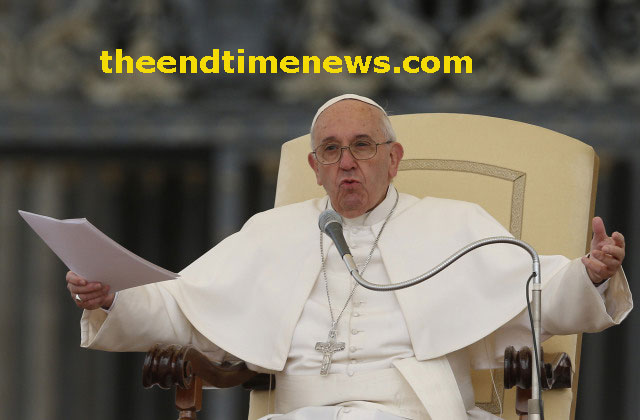 Pope Francis became the first pontiff to endorse same-sex civil unions on Wednesday, sparking cheers from gay Catholics and demands for clarification from conservatives given the Vatican's official teaching on the issue.
The papal thumbs-up to same-sex civil unions came midway through the feature-length documentary 'Francesco' that had its debut screening at the Rome Film Festival on Wednesday.
The film, which includes fresh interviews with the pontiff, looks into the issues that mean the most to Pope Francis, including the environment, poverty, migration, racial and income inequality, and the people most affected by discrimination.
"Homosexual people have the right to be in a family. They are children of God," Francis said in one of his sit-down interviews for the film. "What we have to have is a civil union law; that way they are legally covered."
ILGA Europe, an association that promotes the interests of LGBTI people, gave the pontiff's words a cautious welcome.
"In the context where there is so much polarisation and scapegoating of LGBTI people, often endorsed and stoked by religious leaders, Pope Francis' statement on same-sex unions is to be welcomed and should be carefully listened to," the organisation said on Twitter. "We will monitor closely to see in how far the statement will be picked up by the churches and will lead to real change for LGBTI people and their families."
The Rev. James Martin, a Jesuit who has sought to build bridges with gays in the church, praised the comments as "a major step forward in the church's support for LGBT people."
"The pope's speaking positively about civil unions also sends a strong message to places where the church has opposed such laws," Martin said in a statement.
However, US conservative Bishop Thomas Tobin of Providence, Rhode Island, called for clarification. "The pope's statement clearly contradicts what has been the long-standing teaching of the church about same-sex unions," he said in a statement. "The church cannot support the acceptance of objectively immoral relationships."
Catholic teaching holds that gays must be treated with dignity and respect but that homosexual acts are "intrinsically disordered." A 2003 document from the Vatican's doctrine office stated the church's respect for gays "cannot lead in any way to approval of homosexual behavior or to legal recognition of homosexual unions."
Doing so, the Vatican reasoned, would not only condone "deviant behavior," but create an equivalence to marriage, which the church holds is an indissoluble union between man and woman.
That document was signed by the then-prefect of the office, Cardinal Joseph Ratzinger, the future Pope Benedict XVI and Francis' predecessor.
While serving as archbishop of Buenos Aires, Francis endorsed civil unions for gay couples as an alternative to same-sex marriages. However, he had never come out publicly in favour of civil unions as pope.
Director Evgeny Afineevsky had remarkable access to cardinals, the Vatican television archives and the pope himself. He said he negotiated his way in through persistence, and deliveries of Argentine mate tea and Alfajores cookies that he got to the pope via some well-connected Argentines in Rome.