US bans Chinese passenger flights from June 16
President Donald Trump's administration said on Wednesday it will bar Chinese passenger carriers from flying to the United States starting on June 16 as it pressures Beijing to allow U.S. air carriers to resume flights.
The move, announced by the U.S. Department of Transportation, penalizes China after Beijing failed to comply with an existing agreement on flights between the world's two largest economies. Relations between the two countries have also soured in recent months amid escalating tensions surrounding the coronavirus pandemic.
The order applies to Air China, China Eastern Airlines Corp, China Southern Airlines Co and Hainan Airlines Holding Co.
Delta Air Lines and United Airlines have asked to resume flights to China this month, even as Chinese carriers have continued U.S. flights during the pandemic. Delta said in a statement on Wednesday that "we support and appreciate the U.S. government's actions to enforce our rights and ensure fairness." United did not immediately comment.
China "remains unable" to say when it will revise its rules "to allow U.S. carriers to reinstate scheduled passenger flights," the Transportation Department said in a formal notice made public on Wednesday.
The Chinese embassy in Washington did not immediately respond to a request for comment.
The Trump administration on May 22 accused China's government of making it impossible for U.S. airlines to resume service to China and ordered four Chinese carriers to file flight schedules with the U.S. government.
The Chinese carriers are flying no more than one scheduled flight a week to the United States but also have flown a significant number of additional charter flights, often to help Chinese students return home.
The Trump administration is also cracking down on Chinese passenger airline charter flights and will warn carriers not to expect approvals. Administration officials have suggested charter flights have been used to circumvent Chinese government limits on flights.
On Jan. 31, the U.S. government barred from entry most non-U.S. citizens who had been in China within the previous 14 days due to the coronavirus crisis but did not impose any restrictions on Chinese flights. Major U.S. carriers voluntarily decided to halt all passenger flights to China in February.
Delta and United are flying cargo flights to China. Delta had requested approval for a daily flight to Shanghai Pudong airport from Detroit and Seattle, while United had asked to fly daily to Shanghai Pudong from San Francisco and Newark airport in New Jersey and between San Francisco and Beijing.
China's air authority in late March said Chinese airlines could maintain just one weekly passenger flight on one route to any given country and that carriers could fly no more than the number of flights they were flying on March 12, according to the U.S. order.
But because U.S. passenger airlines had stopped all flights by March 12, China "effectively precludes U.S. carriers from reinstating scheduled passenger flights to China," the Transportation Department said.
Vietnamese Christian Imprisoned for Trumped Up Charge Returns Home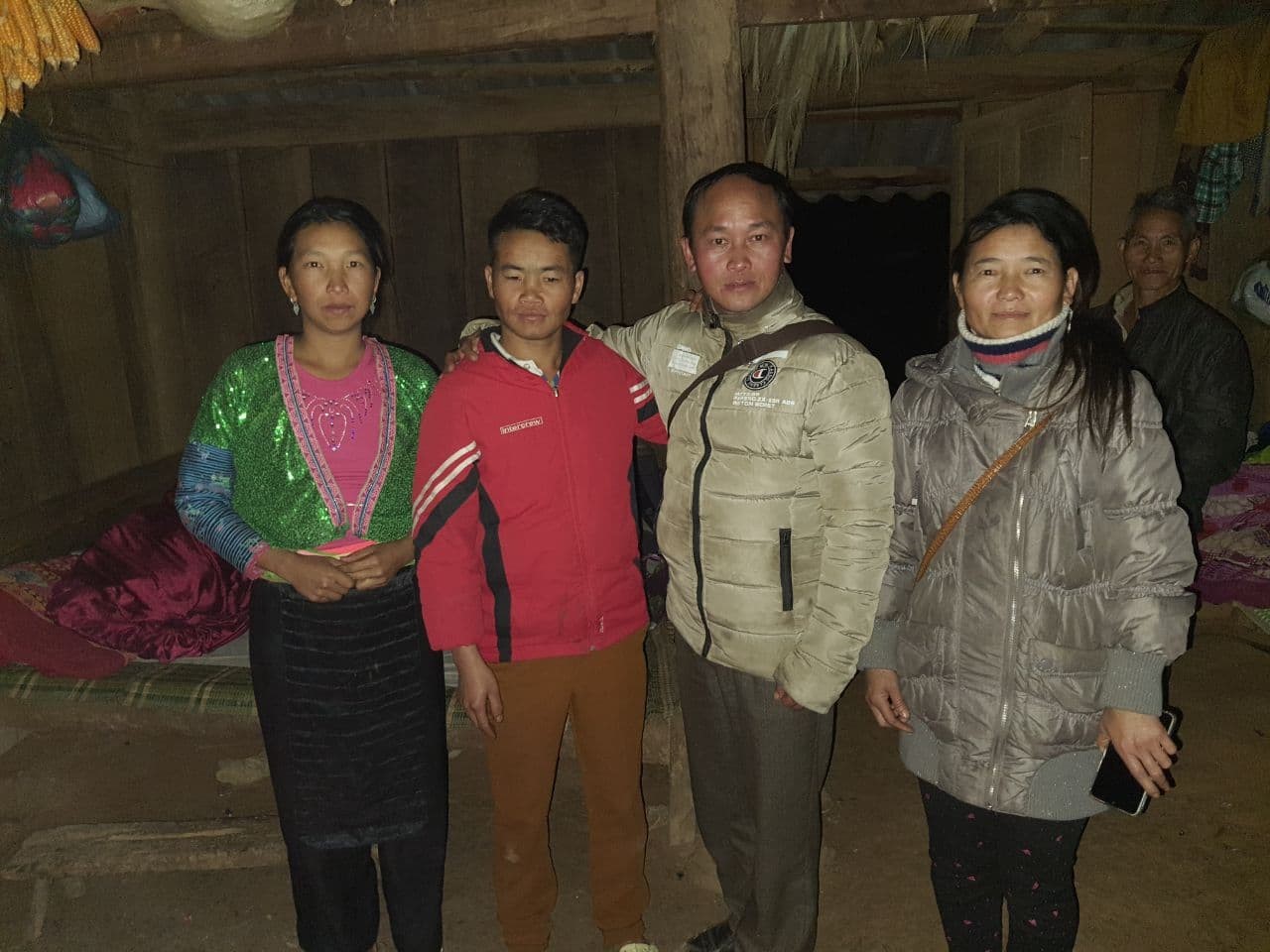 Vietnam– A pastor in northwestern Vietnam told ICC that on January 10, a Christian man named Sung A Khua returned home after serving two and a half year in prison.
In 2018, when Sung A Khua and his family converted to Christianity, they were facing a lot of hostilities and persecution from the local authorities and villagers. Soon after his conversion, the local authorities and villagers came and prevented him and his family from attending church. They were asked to denounce their Christian faith. But he ignored them, continued to attend church, and grew in his faith. Later that year, the villagers destroyed his house and confiscated his properties, so his family had to move out and lived temporary near the forest.
With the intervention of the leading pastor, the authorities allowed them to return home and repaired their house with some support from friends. Similar to many other tribal people living in that area, he went to the forest to log some wood to repair his house. He was soon arrested by the local authorities and brought to the court. On Nov 26th, 2018, he was charged for illegally logging and destroying the forest and was sentenced to a 30-month imprisonment. This is a common tactic used to intimate Christian converts.
Though he has now returned to his family, he will be placed under the surveillance of the local authorities for at least six months to two years. The local government forbids any visit to his family. Some pastors and friends have tried to reach out to him but to no avail. A Khua will probably face many challenges from now on as he begins life anew. Please remember him and his family in your prayer.
Sources:persecution
Christians in Nepal Continue to Face a Context of Growing Persecution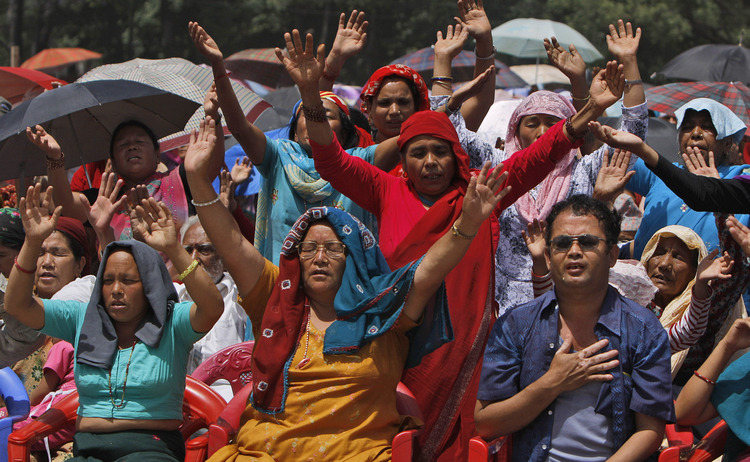 Nepal– Persecution in Nepal continues to be an increasing concern for the growing Christian population of the predominantly Hindu country. The Global Press Journal recently published an article discussing the story of Pastor Hari Tamang, a current example of this persecution. Pastor Tamang has been falsely charged with trafficking children and attempted conversions after he had agreed to shelter children who would have otherwise been put on the street because their former shelter could not help them any longer. Although the trafficking charges were dropped, Tamang is still years later fighting the charges of attempted conversion of the children.
Nepalese law allows for the free exercise of one's religion but forbids the conversion of others. This has produced a context of growing tensions in the society. The Nepalese Christian community says that they are holding fast to the principle that Christ calls His followers to share their faith, but choosing to follow Him is an individual choice, not something to be forced on anyone. Nevertheless, this community is consistently accused of forcefully converting.
Similar cases to that of Pastor Tamang have become more common throughout Nepal as the growth of Christianity as skyrocketed. Advocacy organizations estimate that Christians now number between 2 and 3 million throughout Nepal, comprising a larger portion of the Nepalese population than ever before. Nepal's churches number between 10,000 and 12,000 across the country.
In neighboring India, similar anti-forced conversion laws have been implemented in several states across the country with similar penalties. India, however, has been leading the way in persecuting religious minorities – a trend that only encourages the predominantly Hindu country of Nepal to take similar actions.
The Church also conducts a good deal of aid distribution in communities of need throughout Nepal, which also raises the suspicions of local authorities and devout Hindus who see it as a ploy for conversions. In other words, the charitable actions of the Church are viewed with suspicion. Regardless of this, the Church continues their mission and remains adamant that no forced conversions are taking place, arguing that they are simply fulfilling the teachings of their faith in aiding and serving the poor. The free exercise of religion for Christians means doing exactly that.
Sources:persecution