Two Christian Pastors Attacked in Northeast India Amid the COVID-19 Pandemic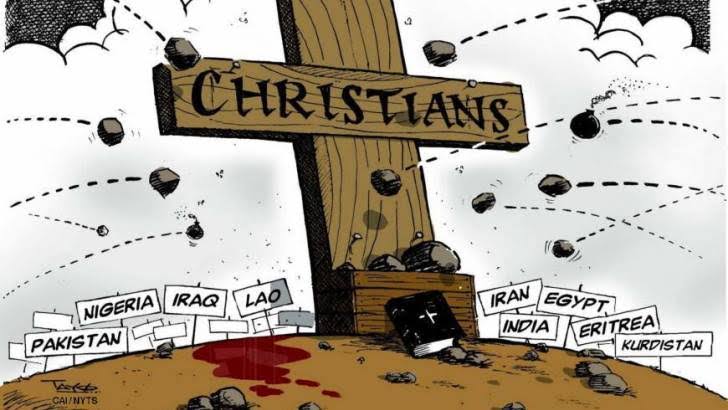 India: On May 9, Tirpan Oraon was brutally attacked by his younger brother, an attack reportedly instigated by radical Hindu nationalists. On May 31, another pastor was assaulted while distributing COVID-19 food relief. Both of the incidents occurred in Jharkhand, a state located in northeastern India, where Christians have faced increased hostility during the COVID-19 pandemic.
In 2005, Tirpan and his family converted to Christianity. Since then, the family has faced ever-increasing levels of harassment and persecution from local radicals. In a recent interview with International Christian Concern (ICC), Tirpan's son, Parameswar, described the harassment against his family.
"We are kept away from any social events in the village," Parameswar told ICC. "Numerous times, we were threatened and told that we should recant our faith in Jesus."
"The village leaders also told us that by giving up the village gods, we don't have a right to own the land that we farm," Parameswar continued. "It has been a tough journey for the past fifteen years. This recent attack on my father is another attempt to pressure us into recanting our faith."
After refusing to contribute money to a local Hindu festival, Tirpan was brutally beaten by his younger brother on May 9. As a result of the attack, Tirpan's hip was severely injured.
"I have been struggling with pain for the last two months," Tirpan told ICC. "I cannot get up on my own, sit, or even get to the toilet. The pain is increasing day by day."
Despite this persecution, Tirpan and his family remain committed to their Christian faith.
"Although there are difficult circumstances created for us, we have inner peace and joy following Jesus," Parameswar told ICC. "We will never look back and regret our decision to follow Jesus."
On May 31, Pastor Jaiwant Tirkey, an independent pastor from New Hulhnda village, was also attacked by radical Hindu nationalists. According to Pastor Tirkey, the radicals accused him of violating the COVID-19 lockdown to justify their assault.
"We opened the church because we wanted to use the premises to prepare meals for migrant workers," Pastor Tirkey told ICC. "I was there along with a few other volunteers preparing and serving breakfast when all of a sudden, a man with an iron rod kicked in the gate."
"He was shouting and attacked me," Pastor Tirkey continued. "I narrowly escaped a fatal blow to my head which would have landed between my upper jaw and ear."
Historically, Jharkhand has been known as the graveyard of missions in India. Unfortunately, it seems that this reputation continues to have relevancy even amid the COVID-19 pandemic.
Sources:Persecution
അൽ-അക്സാ പള്ളി അക്രമത്തില്‍ ഇസ്രയേലിന് ഹമാസിന്‍റെ മുന്നറിയിപ്പ്
റംസാന്‍ മാസത്തിലെ അവസാനത്തെ വെള്ളിയാഴ്ച വിശുദ്ധഭൂമിയില്‍ ഇസ്രയേല്‍‌ നടത്തിയ അക്രമത്തിനെതിരെ ലോക സമൂഹം ഒറ്റക്കെട്ടായി പ്രതിഷേധിച്ചു. ഇസ്ലാം മതത്തെ സംബന്ധിച്ച് മൂന്നാമത്തെ ഏറ്റവും വിശുദ്ധ സ്ഥലമാണ് അൽ-അക്സാ പള്ളി സംയുക്തം. ഈ സ്ഥലം യഹൂദന്മാരുടെയും ഏറ്റവും പുണ്യസ്ഥലമാണ്, അവർ ഇതിനെ ക്ഷേത്ര പര്‍വ്വതം എന്ന് വിളിക്കുകയും വേദപുസ്തക ക്ഷേത്രങ്ങൾ നിലകൊള്ളുന്ന സ്ഥലമായി അതിനെ ആരാധിക്കുകയും ചെയ്യുന്നു. ക്രിസ്തുമതവും ഈ പ്രദേശത്തെ വുശുദ്ധമായ ആരാധിക്കുന്നു. എന്നാല്‍ ഇന്ന് ഇസ്രായേൽ-പലസ്തീൻ അക്രമത്തിന്‍റെ ഒരു പ്രധാന കേന്ദ്രമാണ് ഈ വിശുദ്ധ പ്രദേശം. ഇന്നലെ രാത്രിയില്‍‌ അൽ-അക്സാ പള്ളിക്ക് സമീപം എന്താണ് സംഭവിച്ചതെന്ന കാര്യത്തില്‍ ഇപ്പോഴും ആശയകുഴപ്പം നിലനില്‍ക്കുകയാണ്. വിശുദ്ധമാസത്തിലെ അവസാന വെള്ളിയാഴ്ച രാത്രി ഏതാണ്ട് 70,000 ത്തോളം പാലസ്തീനികള്‍ അൽ-അക്സയിൽ നടന്ന റമദാൻ പ്രാർത്ഥനയിൽ പങ്കെടുത്തതായി സൈറ്റിന്റെ മേൽനോട്ടം വഹിക്കുന്ന ഇസ്ലാമിക് എൻ‌ഡോവ്‌മെന്‍റ് അറിയിച്ചു. വിശാലമായ ആ കുന്നില്‍ മുകളില്‍ രാത്രിയിലുണ്ടായ അക്രമത്തില്‍ 200 ല്‍ പരം സാധാരണക്കാര്‍ക്ക് പരിക്കേറ്റു. രണ്ട് പേര്‍ മരിച്ചു. പരിക്കേറ്റവരിൽ 88 പേരെ ആശുപത്രിയിൽ പ്രവേശിപ്പിച്ചതായി പലസ്തീൻ റെഡ് ക്രസന്‍റ് എമർജൻസി സർവീസ് പറഞ്ഞു. അക്രമത്തില്‍‌ 17 ഇസ്രയേല്‍ പൊലീസുകാര്‍ക്ക് പരിക്കേറ്റതായി ഇസ്രായേൽ പൊലീസും പറയുന്നു.
Sources:asianetnews
Anti-Conversion Law Cripples Another Family in Madhya Pradesh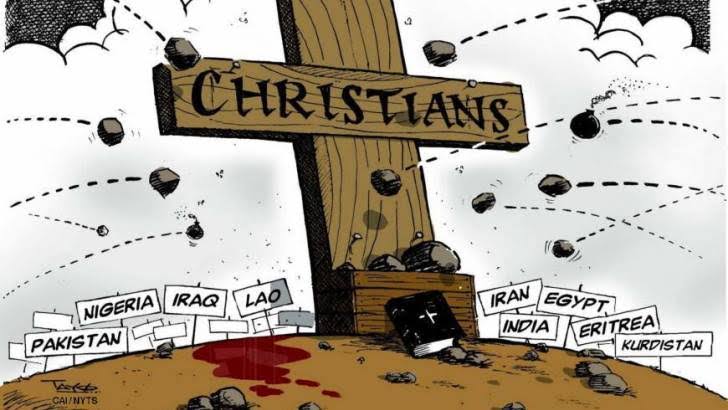 India – On April 4, 2021, Madhya Pradesh police sheltered a pastor and his family from a murderous mob of 300 Hindu radicals.
According to Morning Star News, Pastor Manu Damor and his wife, Asha finished the Easter evening service when five men began interrogating him and his family and became irritated when Pastor Manu refused them. Later, 300 Hindu extremists attacked the family and four other couples.
Some men started destroying the motorbike, and others broke through the windows, attacking the family's home, other men tearing off the roof to get inside. "We will kill you and send your dead bodies from here," one of the Hindu extremists said. Police came in time to stop the mob from burning the house down.
Police detained the family inside the police station for their safety. However, members of the mob harassed the police and filed a false First Information Report (FIR) claimed the pastor and his wife bribed Leela Bai to become a Christian. With no other evidence, police charged the couple under the Madhya Pradesh Freedom of Religious Ordinance, 2020, now known as the Madhya Pradesh Freedom of Religion Act, 2021. The law criminalizes religious conversions by "misrepresentation, force, undue influence, coercion, inducement (or allurement) or by any fraudulent means or by marriage."
Pastor Manu and his wife were not aware of the claims against them nor informed of the charges until brought before a magistrate. They had their three small children with them at the time, 4, 5, and 18 months old. For two weeks, Asha sat in a cell with 23 other prisoners until finally, on April 12, she posted bail and returned to her children. The Session Court, Morning Star News said, refused bail for Pastor Manu and will assign him a new lawyer.
The Christian community does not trust the police to protect them, believing that the police will side with the Hindu extremists to avoid conflict.
Sources:persecution