Black man shot again in US; Protesters burned cars
The Atlanta police officer who fatally shot Rayshard Brooks has been terminated, Atlanta police spokesman Carlos Campos told  Saturday. A second officer involved has been placed on administrative duty, Campos said.
The announcement about the two officers comes as protesters flooded streets of southeast Atlanta Saturday night, angry over the fatal shooting of Brooks, an unarmed black man who was killed by Atlanta police Friday night.
The protesters surrounded the Wendy's where Brooks was shot and then made their way to nearby Interstate 75/85, bringing the major thoroughfare to a standstill.
The Wendy's where Brooks lost his life was in flames Saturday night, and a crowd also set fire to automobiles near the fast-food restaurant. Earlier in the day, police used tear gas and a flash bang to try to clear the crowd there.
The chaos came after Atlanta's police chief stepped down and the mayor called for the officer who shot Brooks to be fired.
Brooks was shot in the Wendy's parking lot Friday night after he scuffled with officers and ran away with one of their stun guns, according to the Georgia Bureau of Investigation.
The incident began with a call to police at 10:33 p.m. Friday about a man sleeping in a parked vehicle in the restaurant's drive-thru lane, causing other customers to drive around it, the GBI said in a statement.
Police gave Brooks a field sobriety test, which he failed, the GBI said. He resisted arrest and struggled with officers, the GBI said.
GBI Director Vic Reynolds said Saturday that his department obtained surveillance video of the incident from Wendy's and reviewed video that witnesses posted on social media.
Including surveillance video from Wendy's released by the GBI. The other video was provided by an eyewitness who CNN is not naming because they requested anonymity due to privacy concerns.
The video from the eyewitness begins in the middle of the struggle between Brooks and two police officers. In the video, an officer is heard telling Brooks to "stop fighting" and "hands off the taser."
The eyewitness told that by the time they arrived on the scene, Brooks' car was parked in a parking spot.
"The fight started when they tried to make an arrest … after that he took a taser and took off," the witness said.
As the scuffle broke up, the video shows Brooks beginning to run from the officers and he is seen holding what appears to be a stun gun in his right hand. It appears one of the officers fires their stun gun at Brooks three times as he runs away.
Witnesses told GBI investigators that Brooks had one of the officer's stun guns.
Shortly after Brooks and one of the officers run by the car of the eyewitness taking the video, a second officer runs by, following Brooks.
Three shots are then heard out of frame.
The Wendy's surveillance video doesn't show the scuffle, but shows Brooks running away from where police cars are parked. In that video, Brooks appears to point the stun gun at the Atlanta officer.
"At that point the Atlanta officer reaches down and retrieves his weapon from his holster, discharges it, strikes Mr. Brooks there on the parking lot and he goes down," Reynolds, the GBI director, said in a press conference on Saturday.
The eyewitness is heard saying in additional video obtained that Brooks was still breathing as he lay on the ground.
Brooks was taken to a hospital, where he died, the statement said. One officer was treated for an injury and released, the GBI said.
Vietnamese Christian Imprisoned for Trumped Up Charge Returns Home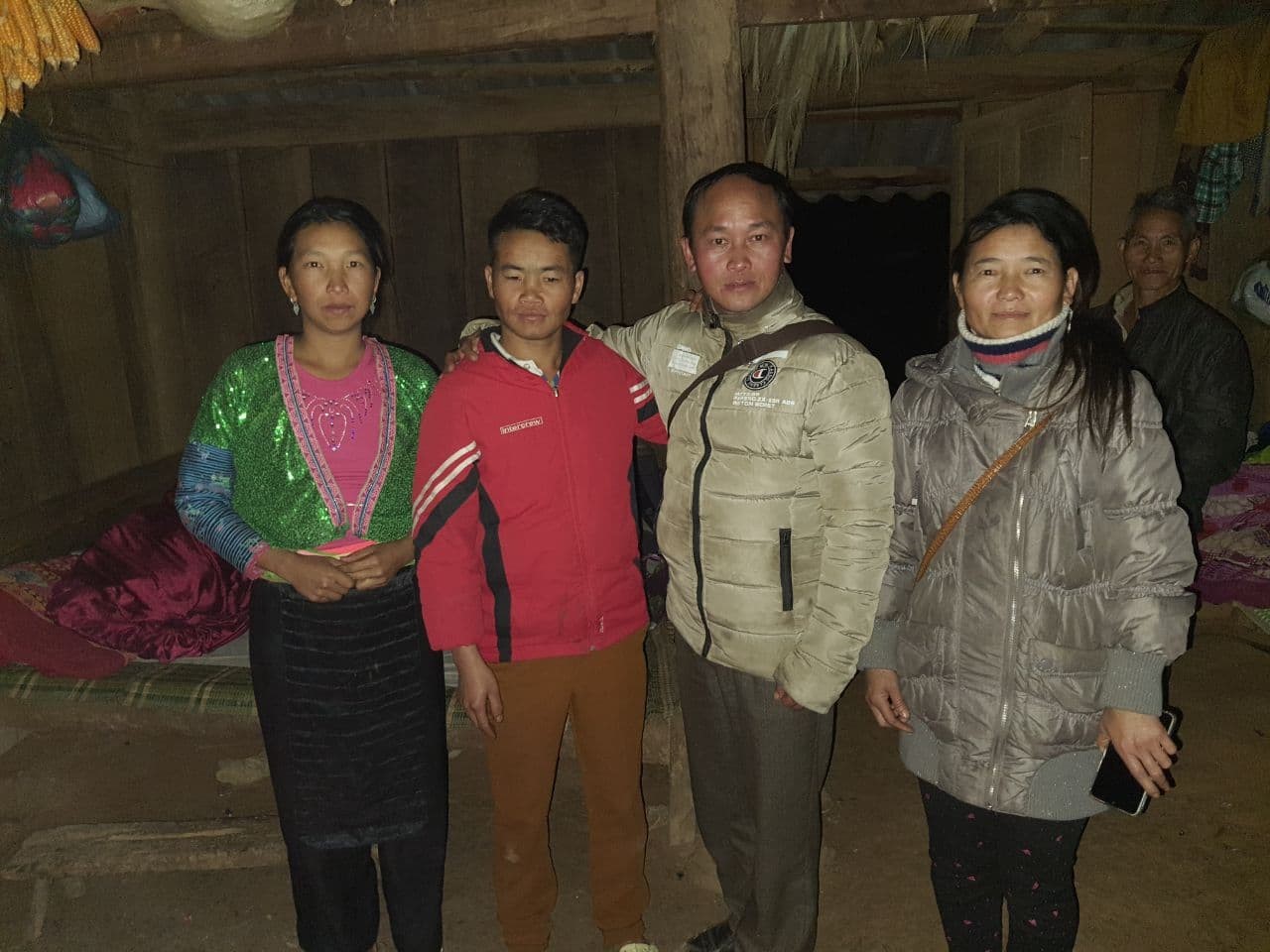 Vietnam– A pastor in northwestern Vietnam told ICC that on January 10, a Christian man named Sung A Khua returned home after serving two and a half year in prison.
In 2018, when Sung A Khua and his family converted to Christianity, they were facing a lot of hostilities and persecution from the local authorities and villagers. Soon after his conversion, the local authorities and villagers came and prevented him and his family from attending church. They were asked to denounce their Christian faith. But he ignored them, continued to attend church, and grew in his faith. Later that year, the villagers destroyed his house and confiscated his properties, so his family had to move out and lived temporary near the forest.
With the intervention of the leading pastor, the authorities allowed them to return home and repaired their house with some support from friends. Similar to many other tribal people living in that area, he went to the forest to log some wood to repair his house. He was soon arrested by the local authorities and brought to the court. On Nov 26th, 2018, he was charged for illegally logging and destroying the forest and was sentenced to a 30-month imprisonment. This is a common tactic used to intimate Christian converts.
Though he has now returned to his family, he will be placed under the surveillance of the local authorities for at least six months to two years. The local government forbids any visit to his family. Some pastors and friends have tried to reach out to him but to no avail. A Khua will probably face many challenges from now on as he begins life anew. Please remember him and his family in your prayer.
Sources:persecution
Christians in Nepal Continue to Face a Context of Growing Persecution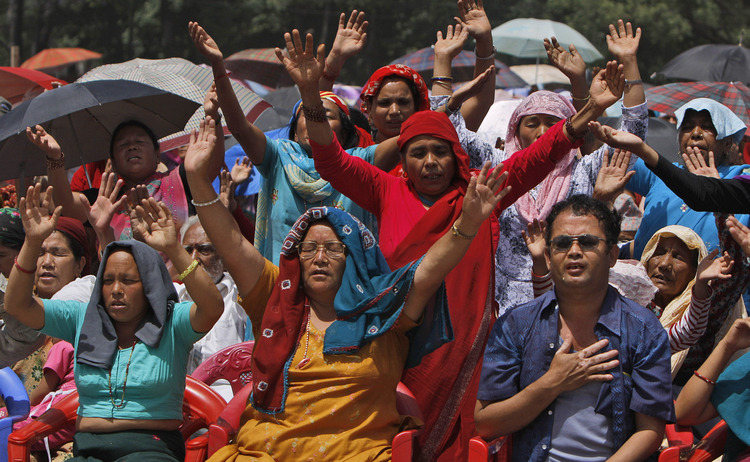 Nepal– Persecution in Nepal continues to be an increasing concern for the growing Christian population of the predominantly Hindu country. The Global Press Journal recently published an article discussing the story of Pastor Hari Tamang, a current example of this persecution. Pastor Tamang has been falsely charged with trafficking children and attempted conversions after he had agreed to shelter children who would have otherwise been put on the street because their former shelter could not help them any longer. Although the trafficking charges were dropped, Tamang is still years later fighting the charges of attempted conversion of the children.
Nepalese law allows for the free exercise of one's religion but forbids the conversion of others. This has produced a context of growing tensions in the society. The Nepalese Christian community says that they are holding fast to the principle that Christ calls His followers to share their faith, but choosing to follow Him is an individual choice, not something to be forced on anyone. Nevertheless, this community is consistently accused of forcefully converting.
Similar cases to that of Pastor Tamang have become more common throughout Nepal as the growth of Christianity as skyrocketed. Advocacy organizations estimate that Christians now number between 2 and 3 million throughout Nepal, comprising a larger portion of the Nepalese population than ever before. Nepal's churches number between 10,000 and 12,000 across the country.
In neighboring India, similar anti-forced conversion laws have been implemented in several states across the country with similar penalties. India, however, has been leading the way in persecuting religious minorities – a trend that only encourages the predominantly Hindu country of Nepal to take similar actions.
The Church also conducts a good deal of aid distribution in communities of need throughout Nepal, which also raises the suspicions of local authorities and devout Hindus who see it as a ploy for conversions. In other words, the charitable actions of the Church are viewed with suspicion. Regardless of this, the Church continues their mission and remains adamant that no forced conversions are taking place, arguing that they are simply fulfilling the teachings of their faith in aiding and serving the poor. The free exercise of religion for Christians means doing exactly that.
Sources:persecution