US President Donald Trump signs order to suspend H-1B, L-1 visas till December
US President Donald Trump suspended H-1B, L and other temporary work permits, which he said is aimed at protecting local workers who are facing unemployment due to the spread of Covid-19. The decision was blasted by the US tech industry, which said it would hurt innovation and delay the recovery of the US economy.
"We have a moral duty to create an immigration system that protects the lives and jobs of our citizens," Donald Trump in a statement
The suspension will be effective till December 31.
Trump said that between February and April of 2020,more than 20 million United States workers lost their jobs in key industries where employers are currently requesting H-1B and L workers to fill positions. Also, the May unemployment rate for young Americans, who compete with certain J nonimmigrant visa applicants, has been particularly high — 29.9 percent for 16 19 year olds, and 23.2 percent for the 20-24 year old group.
"The entry of additional workers through the H-1B, H-2B, J, and L nonimmigrant visa programs, therefore, presents a significant threat to employment opportunities for Americans affected by the extraordinary economic disruptions caused by the COVID-19 outbreak," he said in the order
Indian nationals receive nearly 70% of the 85,000 H1-B visas issued each year. The restrictions will apply only to new work visas and not to existing holders who are in the United States currently. Those visa holders who are outside the US will not be able to return to the US.
Sundar Pichai, the Indian born Chief Executive of Google and Alphabet said he was disappointed with Donald Trump's order to restrict immigration including H-1B visas.
"Immigration has contributed immensely to America's economic success, making it a global leader in tech, and also Google the company it is today. Disappointed by today's proclamation – we'll continue to stand with immigrants and work to expand opportunity for all," Pichai said on the microblogging platform Twitter.
The US tech industry blasted Trump saying that the restrictions will slow down innovation and undermine the technology industry.
"The technology industry is working overtime to keep Americans connected during a global pandemic by providing food delivery services, telehealth care, collaborative business solutions, and ways for families and friends to stay connected. Looking forward, technology will continue to be crucial to the rebuilding of our (US) economy, TechNet President and CEO Linda Moore said. " Today's executive order only hinders the ability of businesses to make decisions on how best to deploy their existing workforce and hire new employees. This will slow innovation and undermine the work the technology industry is doing to help our country recover from unprecedented events."
The move will impact US tech firms more than Indian IT services providers, which have, over the last few years, reduced their dependence on H-1B visas and hired more people locally.
Vietnamese Christian Imprisoned for Trumped Up Charge Returns Home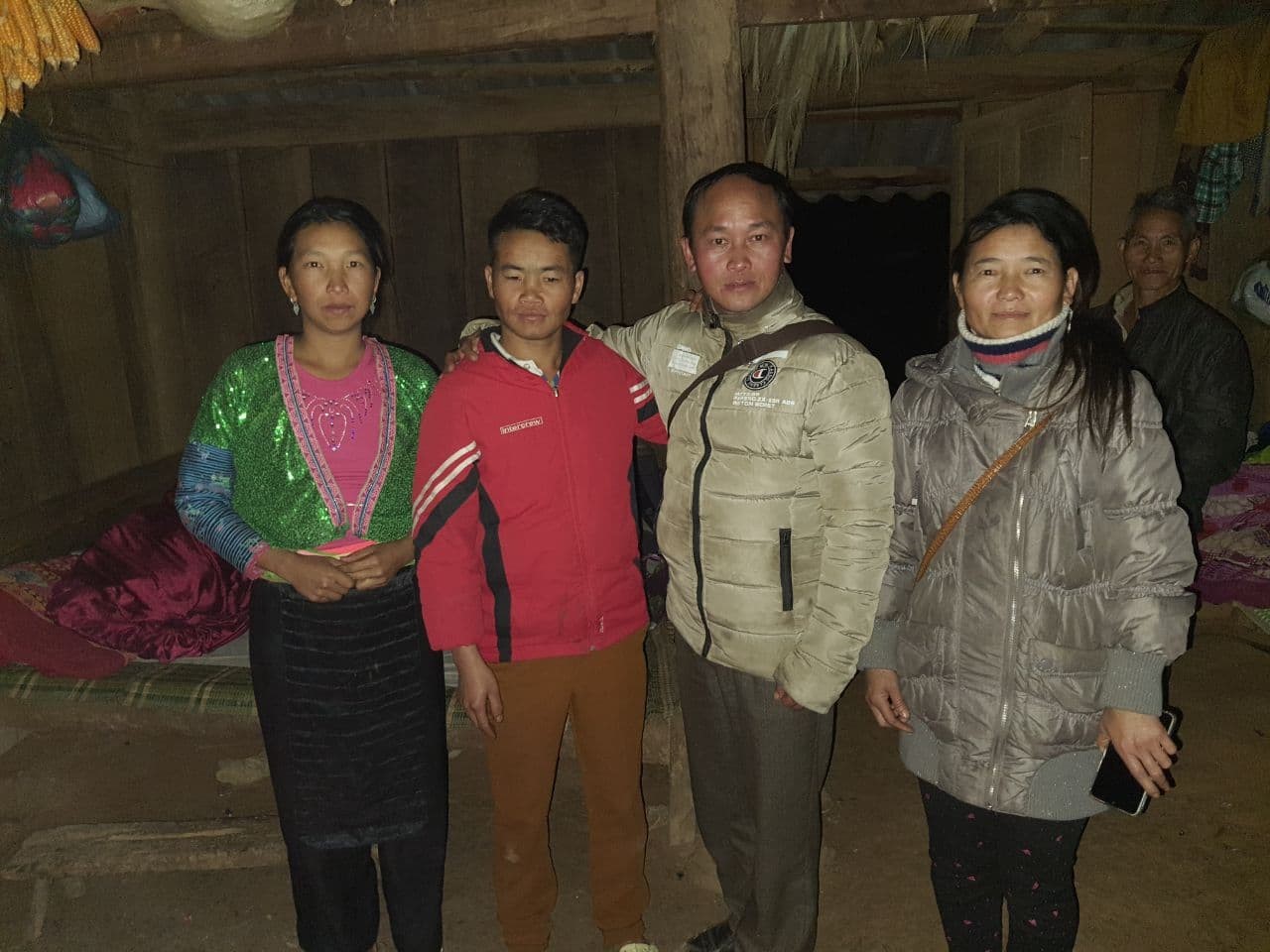 Vietnam– A pastor in northwestern Vietnam told ICC that on January 10, a Christian man named Sung A Khua returned home after serving two and a half year in prison.
In 2018, when Sung A Khua and his family converted to Christianity, they were facing a lot of hostilities and persecution from the local authorities and villagers. Soon after his conversion, the local authorities and villagers came and prevented him and his family from attending church. They were asked to denounce their Christian faith. But he ignored them, continued to attend church, and grew in his faith. Later that year, the villagers destroyed his house and confiscated his properties, so his family had to move out and lived temporary near the forest.
With the intervention of the leading pastor, the authorities allowed them to return home and repaired their house with some support from friends. Similar to many other tribal people living in that area, he went to the forest to log some wood to repair his house. He was soon arrested by the local authorities and brought to the court. On Nov 26th, 2018, he was charged for illegally logging and destroying the forest and was sentenced to a 30-month imprisonment. This is a common tactic used to intimate Christian converts.
Though he has now returned to his family, he will be placed under the surveillance of the local authorities for at least six months to two years. The local government forbids any visit to his family. Some pastors and friends have tried to reach out to him but to no avail. A Khua will probably face many challenges from now on as he begins life anew. Please remember him and his family in your prayer.
Sources:persecution
Christians in Nepal Continue to Face a Context of Growing Persecution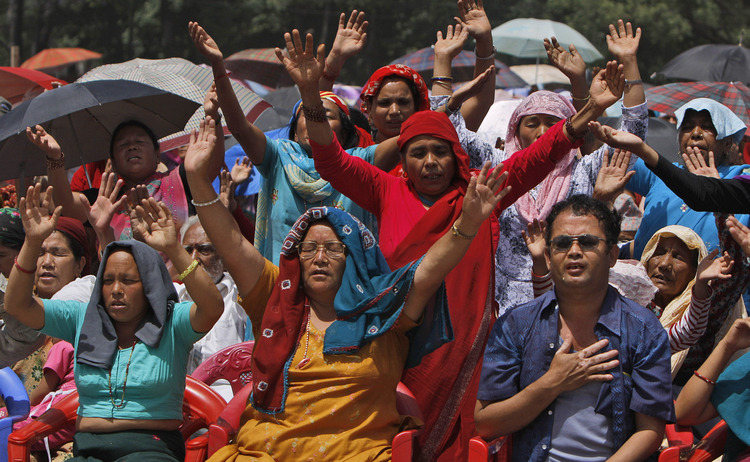 Nepal– Persecution in Nepal continues to be an increasing concern for the growing Christian population of the predominantly Hindu country. The Global Press Journal recently published an article discussing the story of Pastor Hari Tamang, a current example of this persecution. Pastor Tamang has been falsely charged with trafficking children and attempted conversions after he had agreed to shelter children who would have otherwise been put on the street because their former shelter could not help them any longer. Although the trafficking charges were dropped, Tamang is still years later fighting the charges of attempted conversion of the children.
Nepalese law allows for the free exercise of one's religion but forbids the conversion of others. This has produced a context of growing tensions in the society. The Nepalese Christian community says that they are holding fast to the principle that Christ calls His followers to share their faith, but choosing to follow Him is an individual choice, not something to be forced on anyone. Nevertheless, this community is consistently accused of forcefully converting.
Similar cases to that of Pastor Tamang have become more common throughout Nepal as the growth of Christianity as skyrocketed. Advocacy organizations estimate that Christians now number between 2 and 3 million throughout Nepal, comprising a larger portion of the Nepalese population than ever before. Nepal's churches number between 10,000 and 12,000 across the country.
In neighboring India, similar anti-forced conversion laws have been implemented in several states across the country with similar penalties. India, however, has been leading the way in persecuting religious minorities – a trend that only encourages the predominantly Hindu country of Nepal to take similar actions.
The Church also conducts a good deal of aid distribution in communities of need throughout Nepal, which also raises the suspicions of local authorities and devout Hindus who see it as a ploy for conversions. In other words, the charitable actions of the Church are viewed with suspicion. Regardless of this, the Church continues their mission and remains adamant that no forced conversions are taking place, arguing that they are simply fulfilling the teachings of their faith in aiding and serving the poor. The free exercise of religion for Christians means doing exactly that.
Sources:persecution