Christian group urges believers to take action, stop release of 'demonic' film depicting Jesus as lesbian
The Christian Film & Television Commission is calling on Christians to sign a petition demanding that the upcoming film "Habit" be pulled ahead of its release due to its "blasphemes" depictions of Jesus Christ.
"Hollywood is set to release yet another outrageous and blasphemous movie featuring Jesus Christ. This time portraying Christ as a woman who engages in a myriad of inappropriate and salacious acts while also serving as the romantic foil for the main female character," says the petition, which as of Thursday afternoon has been signed by over 137,400 people.
The film stars Paris Jackson, daughter of the late pop icon Michael Jackson, who portrays a lesbian "party girl with a Jesus fetish who gets mixed up in a violent drug deal and finds a possible way out by masquerading as a nun," Eonline reports.
Ted Baehr, founder of Movieguide and the Christian Film & Television Commission, a nonprofit organization dedicated to redeeming the values of the mass media, said the film crosses a line "that should not be crossed."
"Usually, we like our audience to be the judge. We present them with information and we want them to judge whether it's worthwhile for their family," Baehr said in an interview with The Christian Post on Wednesday.
"We do have some lines that nobody in the entertainment industry should cross and that's our opinion. This is a line that should not be crossed. The same line that should not be crossed for movies that have pedophilia, and the line of blasphemy, which is exactly what this is," he maintained.
Along with Jackson, "The Habit" also features actors Bella Thorne and Gavin Rossdale.
"The interesting thing about the movie is I know many of the people involved. Bella Thorne has come and presented at our gala and said that she was a Christian. So what do you do with that? She's a wonderful person. So now she's gone off the deep end like many of these people who come to the gala and tell me they're Christian and their family goes to church," Baehr said, referring to the annual Movieguide awards gala held in Hollywood, California.
"The writer [Suki Kaiser], is the daughter of a missionary in Thailand so it's really weird," Baehr continued. "They're not making this movie without knowing that it's blaspheming Jesus. They're actually taking Jesus, who they claim to know as a missionary daughter and the people who are involved in it, and are actively blaspheming."
Baehr further expressed concerns that the film will confuse and mislead younger generations.
"It creates a lot of problems because I've taught cognitive theory and development at a university. Young kids are going to be influenced by it," Baehr warned.
"You wouldn't dare tell the story of Muhammad being a lesbian, of Buddha being a lesbian. So this is very strange that people who came from the Christian background are doing something that's going to be so offensive to Christians, and so destructive to the faith of young children whose faith is being destroyed every day," he said. "You're actively attacking Jesus."
"It's demonic for people of faith to write a movie and star in a movie which is actively betraying the God and Creator of the universe as something perverse, something degraded, something that's seducing young people. It's just evil," Baeher said.
Sources:Christian Post
Documentary film focusing on the Hollywood star's journey to Christianity
California: Hollywood star TC Stallings has become a firm believer in a documentary film. The film is titled '24 Counter: The Story Behind the Run '. The film features the star of a football fanatic and a desire to monetize.
Stallings was born in a land where drug dealers and gangsters were comfortable. From an early age, he wanted to be a football player, but his focus was always on football. Football became the god of Stallings. That means getting into a good college,TC Stallings says he thought he could make money for his family and build a good career. Though he was admitted to college, he came to realize that God is the most important thing in life.
God transformed footballers into a tool for his life. Stallings explained at that time that it was understood that God is the owner of our lives, not football, and that the Holy Spirit should control our actions.He hoped that the documentary would be the beginning of new projects. He added that he must make decisions in life, not by what people say, but by what God says and that is how all Christians should go.
'Christ in You' movie to showcase how God's changing lives through prophecy, miracles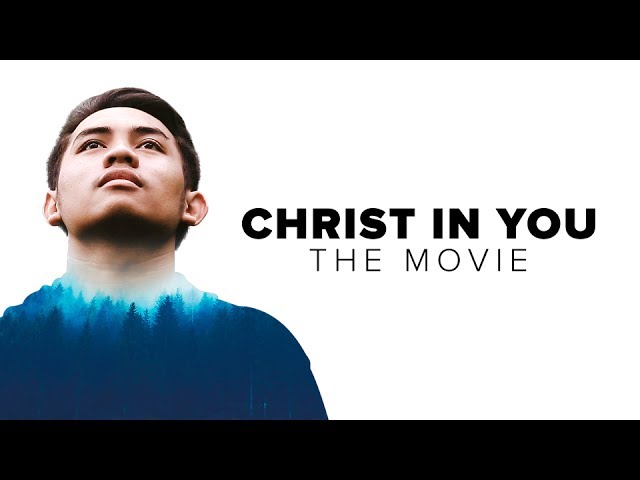 The documentary "Christ in You" is set to release a new installment of its series this month that will highlight how spiritual gifts are still at work in people's lives throughout the world.
The second part of the series is scheduled to launch during a four-night digital premiere on July 16-19. "Christ in You: The Voice" captures the experiences of ordinary Christians who look to the Holy Spirit to share words from God with whomever He puts in their path.
Created by a group of millennials from Switzerland, filmmakers Andrea di Meglio and Jonas Wiprächtiger said the purpose of the movie is to show that the gifts of the spirit listed in the New Testament are still in motion today.
"These films were made to show the Body of Christ that everyone can move in the miraculous and to show the world that God is alive, transforming people through His love," said.
"The devil has been using the media to spread lies, fear, and bad news. We want to use this film to spread the Gospel and to empower the body of Christ. Stories of hope like the ones shared in the 'Christ in You' movies could change the course of history," he added.
Chris Bueno, CEO of Ocean Avenue Entertainment, the film's distributor, added, "More than ever, our world needs to experience 'Christ in You: The Voice.' This movie inspires true hope and is the spiritual antidote for these disquieting times we live in right now."
The film includes interviews with Pastors Bill Johnson and Kris Vallotton of Bethel Church in Redding, California; John and Lisa Bevere of Messenger International; Graham Cooke of Brilliant Book House and BrilliantTV; Bob Hazlett of Ascend Ministries; Italian Catholic priest Father Raniero Cantalamessa, and everyday people who provide wisdom in navigating toward a prophetic lifestyle.
"Christ in You" even highlights how God at work in secular European nations.
The digital premiere will stream July 16–19 an be followed by an exclusive virtual round-table discussion with faith-leaders, where viewers can ask questions about some of the miraculous things shown in the second film.
Sources:Christian Post