Christian meditation app launches world's first artificial intelligence audio Bible
The makers of the Christian meditation app Soultime have announced the development and release of the world's first-ever audio version of the Bible read in its entirety by an artificial intelligence voice amounting to 100 hours of audible scripture.
Soultime said in a statement that it "evaluated a range of text-to-speech platforms but found Google's Wavenet the most natural sounding," however, because "the Bible text is extremely complex" it had to "work hard to modify the basic reading to create something that both sounded natural and was truly enjoyable to listen to."
Citing an example, the statement said Wavenet for some reason couldn't pronounce "for His name's sake," as found in the most famous of all Psalms, Psalm 23, according to Premier. The Google platform insisted on saying "for His name's saké," like the alcoholic beverage.
"AI readings have some great advantages," the makers of the Christian app added. "Having developed the initial version, further Bible reading versions can be easily produced in different accents, genders or languages. Also as text-to-speech voices improve over time, the readings can be easily updated."
Founded by London-based Mark Wagner, Soultime is an app for Christian meditation.
"This is not an intellectual process so much as a spiritual and emotional process of trying to understand what it is that our hearts are believing," Wagner told Premier Christian Radio last year. "To do that, we need a certain amount of calm, a certain amount of peace, we need a certain amount of time."
Soultime helps believers do that through music, graphics and a series of guided meditations with various themes, including "Jesus carries our anxieties away," "Freedom with Forgiveness," and "Exploring the Lord's Prayer."
The app has been endorsed by Justin Welby, the Archbishop of Canterbury. "Soultime is a wonderful app. I warmly recommend it," he was quoted as saying.
Similar to other meditation apps that are popular, the Soultime app when it's opened plays sounds of nature such as the wind and birds chirping. It includes a daily "mood check" and features calming music and voices who guide users through themed meditations.
Silk, one of the "guides" featured in the app who help users through a meditation, explained, "Soultime is very much about building a hunger for the presence of God, the voice of God, the person of Jesus Christ."
It seeks to "build, strengthen, tune your heart with the Word of God with the voice of God, the presence of God. It's going to be focused on Jesus, the focus on the presence of God, the focus on the Bible. No other apps are focused on that."
Last year, the Courage for Life ministry, which serves at-risk and incarcerated women, released the first-ever audio version of the New Testament voiced entirely by women. "Often, the abuse was in their teenage years, and it's trauma they're still holding onto," Ann White, who's from that ministry. "Sometimes, simply hearing a man's voice is a subconscious trigger. That's why it's important to use gender-specific treatment."
A New Mexico-based ministry, Faith Comes By Hearing, provides audio versions of New Testaments. Scripture recordings are available in 1,354 languages with the potential of reaching over 85 million people with the Gospel.
The ministry, which seeks to help fulfill the Great Commission in this generation by providing access to the Word of God in every translated language, offers free access to its digital resources.
Sources:Christian Post
Documentary film focusing on the Hollywood star's journey to Christianity
California: Hollywood star TC Stallings has become a firm believer in a documentary film. The film is titled '24 Counter: The Story Behind the Run '. The film features the star of a football fanatic and a desire to monetize.
Stallings was born in a land where drug dealers and gangsters were comfortable. From an early age, he wanted to be a football player, but his focus was always on football. Football became the god of Stallings. That means getting into a good college,TC Stallings says he thought he could make money for his family and build a good career. Though he was admitted to college, he came to realize that God is the most important thing in life.
God transformed footballers into a tool for his life. Stallings explained at that time that it was understood that God is the owner of our lives, not football, and that the Holy Spirit should control our actions.He hoped that the documentary would be the beginning of new projects. He added that he must make decisions in life, not by what people say, but by what God says and that is how all Christians should go.
'Christ in You' movie to showcase how God's changing lives through prophecy, miracles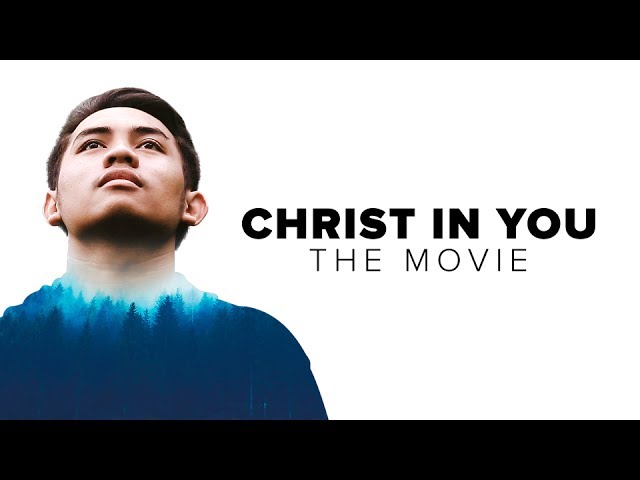 The documentary "Christ in You" is set to release a new installment of its series this month that will highlight how spiritual gifts are still at work in people's lives throughout the world.
The second part of the series is scheduled to launch during a four-night digital premiere on July 16-19. "Christ in You: The Voice" captures the experiences of ordinary Christians who look to the Holy Spirit to share words from God with whomever He puts in their path.
Created by a group of millennials from Switzerland, filmmakers Andrea di Meglio and Jonas Wiprächtiger said the purpose of the movie is to show that the gifts of the spirit listed in the New Testament are still in motion today.
"These films were made to show the Body of Christ that everyone can move in the miraculous and to show the world that God is alive, transforming people through His love," said.
"The devil has been using the media to spread lies, fear, and bad news. We want to use this film to spread the Gospel and to empower the body of Christ. Stories of hope like the ones shared in the 'Christ in You' movies could change the course of history," he added.
Chris Bueno, CEO of Ocean Avenue Entertainment, the film's distributor, added, "More than ever, our world needs to experience 'Christ in You: The Voice.' This movie inspires true hope and is the spiritual antidote for these disquieting times we live in right now."
The film includes interviews with Pastors Bill Johnson and Kris Vallotton of Bethel Church in Redding, California; John and Lisa Bevere of Messenger International; Graham Cooke of Brilliant Book House and BrilliantTV; Bob Hazlett of Ascend Ministries; Italian Catholic priest Father Raniero Cantalamessa, and everyday people who provide wisdom in navigating toward a prophetic lifestyle.
"Christ in You" even highlights how God at work in secular European nations.
The digital premiere will stream July 16–19 an be followed by an exclusive virtual round-table discussion with faith-leaders, where viewers can ask questions about some of the miraculous things shown in the second film.
Sources:Christian Post