Rev. Dr. Lazarus Chakawara was elected national president of Malawi.
He defeated incumbent Peter Mutharika with 58.57% of votes in Tuesday's poll.
"I do feel like Lazarus, I've come back from the dead," Mr Chakwera said, referring to the biblical character of the same name.
In February, Malawi's constitutional court annulled Mr Mutharika's poll win in May 2019, citing vote tampering.
The country was bitterly divided in the run-up to this week's election. But Mr Chakwera said those who did not support him had nothing to fear.
"There's no cause for fear because I will be your president and my policy for inclusivity means we are building a new Malawi for all of us," Mr Chakwera told.
"I'm not a president of a faction, I'm a president of everyone in the country," he added.
Mr Chakwera dismissed allegations by Mr Mutharika that the poll was marred by violence and irregularities, saying his predecessor was "misled by rumours".
However, he said he would not stand in the way of Mr Mutharika should he want to challenge the election.
Saulos Chilima, Mr Chakwera's running mate, was also sworn in as vice-president at a ceremony in the capital, Lilongwe.
Mr Chakwera, a Pentecostal preacher and former theology lecturer, said his role would be to unite and serve Malawians.
"I want to provide leadership that makes everybody prosper, that deals decisively with corruption and theft of public funds and a leadership that will follow the rule of law," he told .
"I do feel like Lazarus, I've come back from the dead, it's been a long journey and we feel vindicated in a way," he said about winning the rerun election.
Other countries in Africa have had elections annulled – it happened in Kenya in 2017 – but for the opposition candidate to then go on and win a rerun is unprecedented.
The new President of Malawi, Lazarus Chakwera, has told the BBC that his win in the rerun election was a "victory for democracy and justice".
What did he say in his speech?
"Fellow Malawians, to stand before you as your president today is an honour," Mr Chakwera said in a speech after being sworn in.
He vowed to unite the country and fight poverty.
"Of what use is freedom from oppression if you and I are slaves to starvation? Or freedom from colonialism if you are a slave to tribalism?," he said.
"Time has come for us to go beyond dreaming, time has come for us to wake up, to arise from slumber, and to make our dreams come true," Mr Chakwera said.
"With your help we will restore faith in having a government that serves; not a government that rules, a government that inspires, not a government that infuriates, a government that listens, not a government that shouts but a government that fights for you and not against you," he added.
Mr Mutharika did not attend the ceremony because the law does not require the outgoing president to be present when a successor is taking over, the BBC's Peter Jegwa in Lilongwe reports.
Why was there a new vote?
A rerun of the 2019 election was ordered after the Constitutional Court found the original ballot had been marred by widespread irregularities.
That election saw President Mutharika narrowly re-elected by fewer than 159,000 votes.
Mr Chakwera, who came second in that election, argued that tallying forms had been added up incorrectly and tampered with.
Uncertainty around the result sparked months of tension, which spilled over into clashes between opposition supporters and police.
February's annulment led some to celebrate, but Mr Mutharika described it as a "serious subversion of justice" which marked the death of the country's democracy.
There were concerns over the logistics and safety of carrying out an election in the midst of the worldwide coronavirus pandemic.
Who is Lazarus Chakwera?
The opposition leader, a former cleric, heads up the opposition Malawi Congress Party (MCP).
Born in Lilongwe to a subsistence farmer, the philosophy and theology graduate has pledged to raise the national minimum wage, among other reforms.
Mr Chakwera leads a nine-party coalition, the Tonse Alliance, and had the backing of former President Joyce Banda as well Mr Chilima, who served as deputy to Mr Mutharika.
Chinese authorities raid Zoom church service, order pastor to stop preaching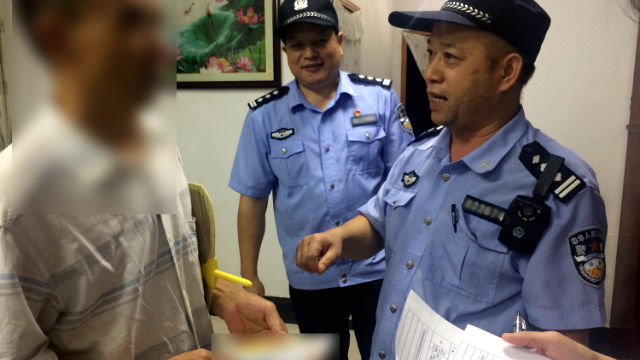 Police officers and Chinese Communist Party officials raided a church in Guangdong Province, which advocates for justice in China, while its pastor and elder were leading an online worship service on Zoom, forcing the two to stop preaching.
Security agents, police officers and other officials surrounded the Shenzhen Trinity Gospel Harvest Church in Shenzhen city and forced Pastor Mao Zhibin and Elder Chu Yanqing to stop preaching, the U.S.-based group China Aid reported.
The incident took place earlier on July 11, about three months after a church member, Shi Minglei, also known as Hope, fled to the United States. Hope was also attending the online service that was raided.
Pastor Mao and elder Shen Ling also recently signed "A Joint Statement by Pastors: A Declaration for the Sake of the Christian Faith," led by Pastor Wang Yi of the heavily persecuted Early Rain Covenant Church.
In April, several members of Early Rain Covenant Church were arrested for participating in an Easter worship service on Zoom and ordered to cease all religious activity.
Persecution watchdog group International Christian Concern reported at the time that the Christians were participating in a Zoom worship service from their homes on Easter Sunday when six leaders were arrested and detained by the Public Security Bureau.
The 5,000-member Sichuan house church has not been able to gather in person since the communist regime shut down the church in 2018 and arrested their pastor and other leaders. Since then, it has opted to gather online.
"At that time I was also in the Zoom call, but there was a long period of time where I did not hear a thing," a member of ERCC was quoted as saying. "I thought it's the network connection issue at first, but I soon heard a quarrel erupt. Our co-worker Wang Jun was questioning some people, [saying], 'Who are you to do this [to us]?'"
Open Doors USA, which monitors persecution in over 60 countries, estimates that there are about 97 million Christians in China, a large percentage of whom worship in what China considers to be "illegal" and unregistered underground house churches.
Authorities in China are also continuing their crackdown on Christianity by removing Bible Apps and Christian WeChat public accounts as new highly restrictive administrative measures on religious staff went into effect this year.
China is ranked on Open Doors USA's World Watch List as one of the worst countries in the world when it comes to the persecution of Christians.
The country has also been labeled by the U.S. State Department as a "country of particular concern" for "continuing to engage in particularly severe violations of religious freedom."
Authorities in China are also continuing their crackdown on Christianity by removing Bible apps and Christian WeChat public accounts as new highly restrictive administrative measures on religious staff went into effect this year.
Sources:Christian Post
മൂന്നാമതൊരു ബൂസ്റ്റര്‍ ഡോസ് കൂടി അനിവാര്യമാണോ?
ഹൂസ്റ്റൻ : രണ്ടു ഡോസ് വാക്‌സിനേഷന്‍ എടുത്തവർക്ക് മൂന്നാമതൊരു ബൂസ്റ്റര്‍ ഡോസ് കൂടി അനിവാര്യമാണെന്ന വാദം അമേരിക്കയിൽ ശക്തമായി. കുട്ടികള്‍ക്ക് വേണ്ടിയുള്ള വാക്‌സിനേഷന്‍ പരീക്ഷണം ഫലപ്രദമായി നടക്കുന്നതിനിടയിലാണ് ബൂസ്റ്റര്‍ ഡോസിന്റെ കാര്യം ഉയര്‍ന്നു വരുന്നത്. ഫൈസര്‍ ബയോടെക് വാക്‌സീന്‍ സ്വീകരിച്ചവര്‍ക്കാണ് ബൂസ്റ്റര്‍ ഡോസ് വേണ്ടത്. മോഡേണ സ്വീകരിച്ചവര്‍ക്കും സമാന പ്രശ്‌നമുണ്ടെങ്കിലും കമ്പനി ഇതുവരെ അവരുടെ ആരോഗ്യനയം വ്യക്തമാക്കിയിട്ടില്ല. ഇവരുടെ രണ്ടു പേരുടെയും പ്രതിരോധ സാങ്കേതികവിദ്യ ഫലപ്രദമായിരുന്നുവെങ്കിലും ജനിതക മാറ്റം സംഭവിക്കുന്ന വൈറസുകളെ നേരിടാന്‍ ബൂസ്റ്റര്‍ ഡോസുകള്‍ കൂടിയേ തീരുവെന്നാണ് പുതിയ വാദം ഉയര്‍ന്നു വന്നിരിക്കുന്നത്. മാത്രമല്ല, കൊറോണ വൈറസ് വാക്‌സീനുകള്‍ എത്രത്തോളം ഫലപ്രദമാണെന്ന ഗവേഷണം തുടരുന്നതിനാല്‍, ദുര്‍ബലരായ ജനങ്ങള്‍ക്ക് ബൂസ്റ്റര്‍ ഷോട്ടുകള്‍ ആവശ്യമാണെന്ന് ബൈഡന്‍ അഡ്മിനിസ്‌ട്രേഷന്‍ ആരോഗ്യ ഉദ്യോഗസ്ഥരും കരുതുന്നു.
65 വയസോ അതില്‍ കൂടുതലോ പ്രായമുള്ളവരോ രോഗപ്രതിരോധവ്യവസ്ഥയില്‍ വിട്ടുവീഴ്ച ചെയ്തവരോ ആയ ആളുകള്‍ക്ക് മിക്കവാറും ഫൈസര്‍ബയോടെക് അല്ലെങ്കില്‍ മോഡേണയില്‍ നിന്ന് മൂന്നാമത്തെ ഷോട്ട് ആവശ്യമായി വരുമെന്ന് മുതിര്‍ന്ന ഉദ്യോഗസ്ഥര്‍ പറയുന്നു. ഒരേ സാങ്കേതികവിദ്യയെ അടിസ്ഥാനമാക്കിയുള്ള രണ്ട് വാക്‌സീനുകള്‍ ഭൂരിഭാഗം പേര്‍ക്കും കുത്തിവയ്പ് നല്‍കാന്‍ ഉപയോഗിച്ചു. ബൂസ്റ്ററുകളെ പിന്തുണയ്ക്കുന്നതിന് ഇതുവരെ മതിയായ തെളിവുകള്‍ ഇല്ലെന്ന് ഭരണകൂടം കരുതിയിരുന്നതെങ്കില്‍ ഏതാനും ആഴ്ചകള്‍ക്ക് കഴിഞ്ഞപ്പോള്‍ കഥ മാറിയിരിക്കുകയാണ്.
ആറുമാസത്തിനുശേഷം കൊറോണ വൈറസിനെതിരെ ഫൈസര്‍ വാക്‌സീന്‍ ഫലപ്രദമല്ലെന്ന് സൂചിപ്പിക്കുന്ന ഗവേഷണവുമായി ചില അമേരിക്കക്കാര്‍ എത്തിയിരുന്നു. അവരുടെ നിര്‍ദ്ദേശമാണ് ഒരു ബൂസ്റ്റര്‍ ആവശ്യമുണ്ടെന്ന അഭിപ്രായത്തിലേക്ക് മാറിയത്. ജനിതകമാറ്റം വന്ന വൈറസുകളെ പിടിച്ചു നിര്‍ത്താന്‍ രണ്ടു ഡോസുകള്‍ക്ക ്കഴിയില്ലെന്ന വാദവും ശക്തമാണ്. ഫൈസര്‍ വാക്‌സീനാണ് പുതിയ ബൂസ്റ്റര്‍ വേണമെന്നു പറയുന്നത്. യുഎസില്‍ ഇതുവരെ പൂര്‍ണ്ണമായി വാക്‌സീനേഷന്‍ നടത്തിയവരില്‍ പകുതിയിലധികം പേര്‍ക്കും ഫൈസറിന്റെ വാക്‌സീനാണ് ലഭിച്ചത്. രണ്ടാമത്തെ ഡോസ് കഴിഞ്ഞ് നാലോ ആറോ മാസത്തിനുശേഷം, രോഗലക്ഷണ അണുബാധയ്‌ക്കെതിരായ വാക്‌സീനുകളുടെ ഫലപ്രാപ്തി 95 ശതമാനത്തില്‍ നിന്ന് 84 ശതമാനമായി കുറയുന്നുവെന്ന് കമ്പനി പറയുന്നു.
Sources:globalindiannews