John Piper warns Christians against patriotism over Christ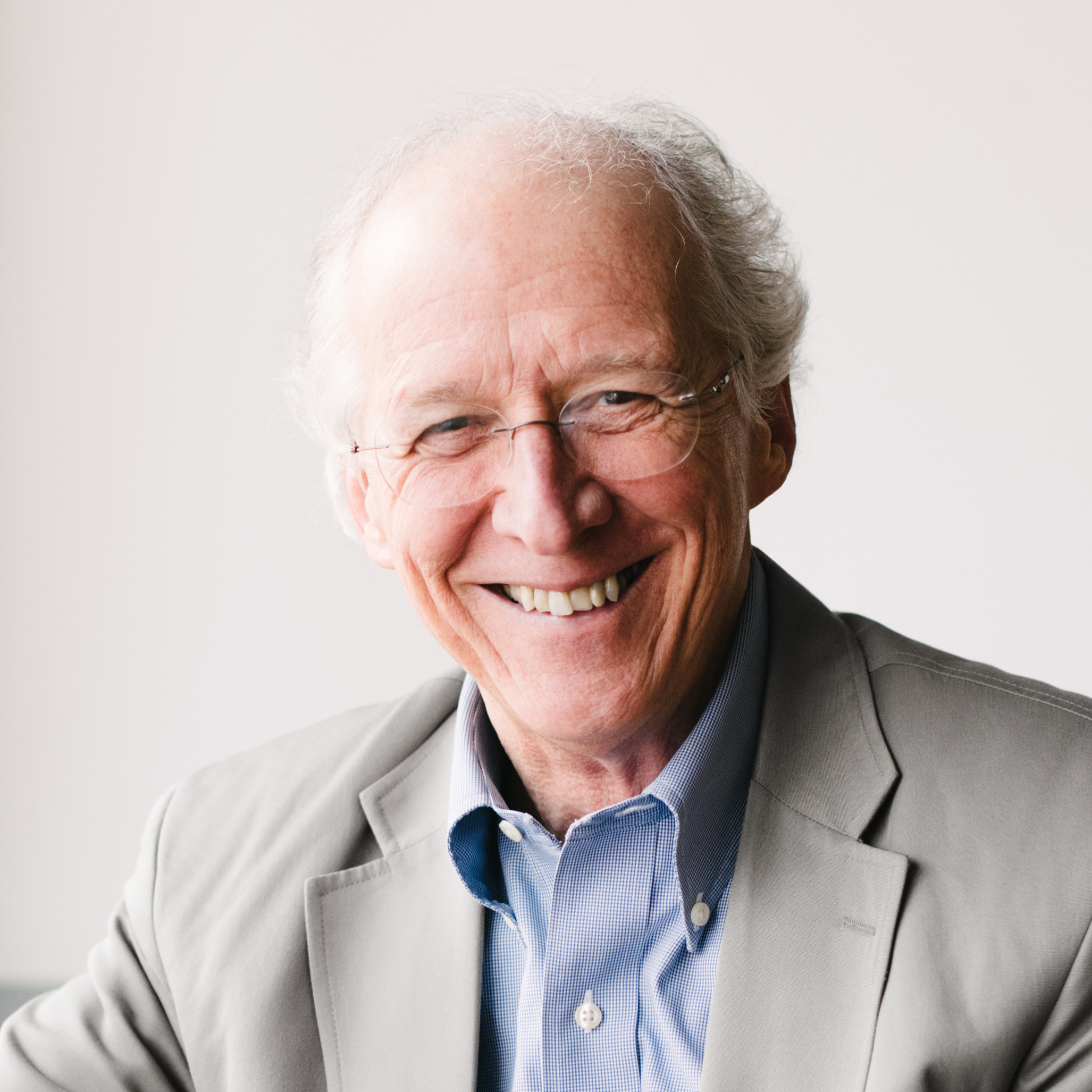 Popular Reformed theologian John Piper warned Christians about being too patriotic and placing their loyalty to the "fatherland" over their loyalty to Jesus Christ.
In an episode of the podcast "Ask Pastor John" posted before Independence Day, a listener named Matt asked Piper about how patriotism fit in the Christian life.
"Obviously, as Christians we are to live as strangers, exiles, aliens, and pilgrims on this earth. Is there an appropriate place in the Christian life to be patriotic? If so, what is it? And at what point does our patriotism go too far?" inquired Matt.
Piper responded that patriotism, a love for one's country, "can be right and good" even as Christians should identify as "exiles, refugees, sojourners."
He believes that the Bible condones "special affections" in the life of a Christian, such as for a particular city or tribe or nation, in addition to the general love for humanity.
"For example, Paul says in Galatians 6:10, 'As we have opportunity, let us do good to everyone, and especially to those who are of the household of faith,'" explained Piper.
"So it's as though there is this specialness about those who are close to you and like you. There is a kind of affection for them that's different."
However, Piper also said that such affections should only exist "up to a point" and that Christians should "never give them absolute allegiance."
"Never feel more attached to your fatherland or your tribe or your family or your ethnicity than you do to the people of Christ," he continued.
"Everyone who is in Christ is more closely and permanently united to others in Christ, no matter the other associations, than we are to our nearest fellow citizen or party member or brother or sister or spouse."
Piper bemoaned the "many horrible indignities" that have occurred because Christians failed to realize that "we are more bound together with other believers — no matter their ethnicity or their political alignments or their nationality — than we are to anybody in our own fatherland."
"In the end, Christ has relativized all human allegiances, all human loves. Keeping Christ supreme in our affections makes all our lesser loves better, not worse."
The extent to which churches, especially those in the United States, should observe patriotic sentiments has been a source of much debate among clergy and laity alike.
Some, including First Baptist Church of Dallas, Texas, annually hold a patriotic-themed worship service every Fourth of July weekend.
FBC Dallas Senior Pastor Robert Jeffress has defended the practice, explaining in a 2018 interview with conservative columnist Todd Starnes that it is about worshiping the "God Who has blessed America" and not America itself.
"I believe there's nothing wrong and everything right, according to the Bible, for expressing gratitude to God for His blessings upon our country," he said at the time.
Also in 2018, Episcopal Church Presiding Bishop Michael Curry and the Rev. Jim Wallis of Sojourners released a Reclaiming Jesus statement, which denounces concepts like "America first" as a "theological heresy for followers of Christ."
"While we share a patriotic love for our country, we reject xenophobic or ethnic nationalism that places one nation over others as a political goal," reads the statement in part.
"We reject domination rather than stewardship of the earth's resources, toward genuine global development that brings human flourishing for all of God's children. Serving our own communities is essential, but the global connections between us are undeniable."
Sources:Christian Post
Two Indian-Americans have been named as Biden's domestic policy advisers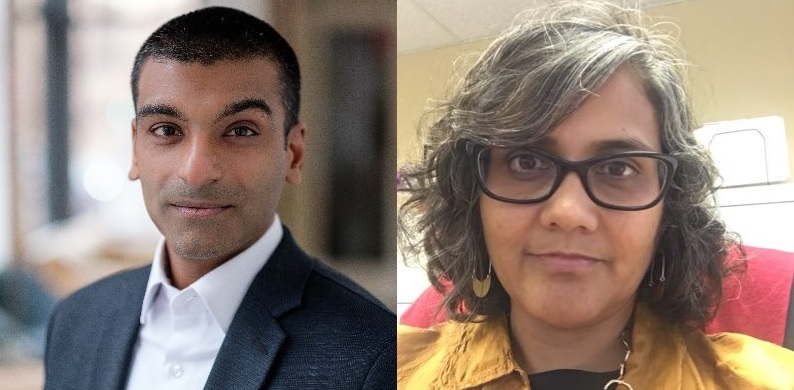 New York: A day after US President Joe Biden joked that Indian-Americans were taking over the US, he appointed two of them as special assistants for advising him on domestic policies.
The White House on Friday released the announcement by Biden and Vice President Kamala Harris appointing Chiraag Bains and Pronita Gupta to those positions on the Domestic Policy Council. Both of them had served in the administration of former President Barack Obama, when Biden was the Vice President.
Bains will deal with criminal justice while Gupta will deal with labour and workers.
The duo joins more than 20 Indian-Americans who have been appointed by Biden to senior positions in his administration. They will not require Senate confirmation as they will be on the President's staff.
Bains worked in the Justice Department's Civil Rights Division, first as a prosecutor of civil rights crimes and then as senior counsel to the assistant attorney general.
He was one of the investigators and prosecutors in the federal case against the city of Ferguson for civil rights violations over the shooting of an African American teenager by a white police officer in 2014 that led to nationwide protests and riots.
He was recently the director of legal strategies at Demos, a national public policy organisation, where he led voting rights litigation. Before that, he was a senior fellow at the Harvard Law School and a clerk for a federal judge.
A key component of Biden's election manifesto is criminal justice reform to ensure that minorities are not treated unfairly by laws and law enforcement agencies.
Gupta was the deputy director of the Labour Department's Women's Bureau in the Obama administration.
She was recently the director of job quality for the Center for Law and Social Policy.
Her previous jobs included stints as research director for Asian Americans/Pacific Islanders in Philanthropy and for the Living Wage Campaign at the LA Alliance for a New Economy.
While congratulating Swati Mohan, the NASA engineer who guided the Mars rover Perseverance to a soft landing on the planet, Biden had said on Thursday, "Indian-descent Americans are taking over this country — you, my vice president, my speechwriter Vinay (Reddy). But I tell you what, thanks. You guys are incredible."
On Wednesday, Biden had announced the appointment of a Pakistani American, Dilwar Syed, to be the deputy director of the Small Business Administration.
Biden has a track record of working with Indian-Americans and other Asians to promote their participation in US politics.
He is the co-founder with Shekhar Narasimhan of the AAPI (Asian American Pacific Islander) Victory Fund, which is a political action committee that encourages and helps Asian Americans to run in elections, besides raising funds and mobilising voters.
He is the president and CEO at Lumiata, an Artificial Intelligence company in the healthcare field.
Roman Orthodox Church rejects demands for baptism changes after infant's death
The leadership of the Romanian Orthodox Church has decided not to change its ancient practice of full-immersion baptism of babies despite public outrage that followed the recent death of an infant during christening.
The denomination's decision-making body, Holy Synod, has announced that the baptism ritual will remain and that it will only urge priests to be more careful when they perform the ritual, according to Radio Free Europe.
"We do not demand the [end] of the practice of baptism but its modification so [babies] are prevented from unnecessary and even absurd risks!" reads an online petition that had gathered over 65,500 names as of Saturday.
The petition, arguing that the tradition involves brutality and should be abolished, was launched by a teacher, Vladimir Dumitru, in response to the death of a 6-week-old baby on Feb. 1 after suffering cardiac arrest while being baptized in a church in the northern town of Suceava.
The priest, identified as Alexandru Mazarache, fully immersed the baby in the water three times in the baptismal font, DW reported earlier. The child first cried, then became still, then the infant's lips turned blue. The baby was taken to a hospital, where he died a few hours later.
The priest is a suspect in the investigation on charges of involuntary manslaughter. His lawyer, Marcel Balatchi, was quoted as saying that the priest had "performed the ritual according to church canons."
Romania's ombudsman has suggested some health and safety measures to the church, including increasing the age of the child for baptism.
A spokesperson for the Orthodox Church, Vasile Banescu, earlier suggested the churches could sprinkle holy water over babies instead of immersing them.
"It is, without a doubt, a tragic case, a case that will have to be investigated. Let's not imagine that a child can be put in water without covering his nose, mouth and ears," Banescu told Antena 3. "There is a technique that an experienced priest always uses. This is how a baptism is celebrated with the utmost care."
Teodosie Petrescu, the archbishop of Tomis in the country's southeast, had rejected calls for babies to be sprinkled with water. He was quoted as saying earlier that the tradition of immersing a child three times during baptism has carried on for 2 millennia and will continue.
"There's no way for the ritual to change. These canons of faith will be available for another 1,000 years. That is why we will not change. We're not intimidated," Petrescu said.
The archbishop added that babies should be immersed in cold water, which not only "sharpens" their spirituality, but is also suitable for their health.
Over 80% of Romanians are Orthodox Christians.
Sources:Christian Post