YouTube bans John Piper's Audiobook 'Coronavirus and Christ'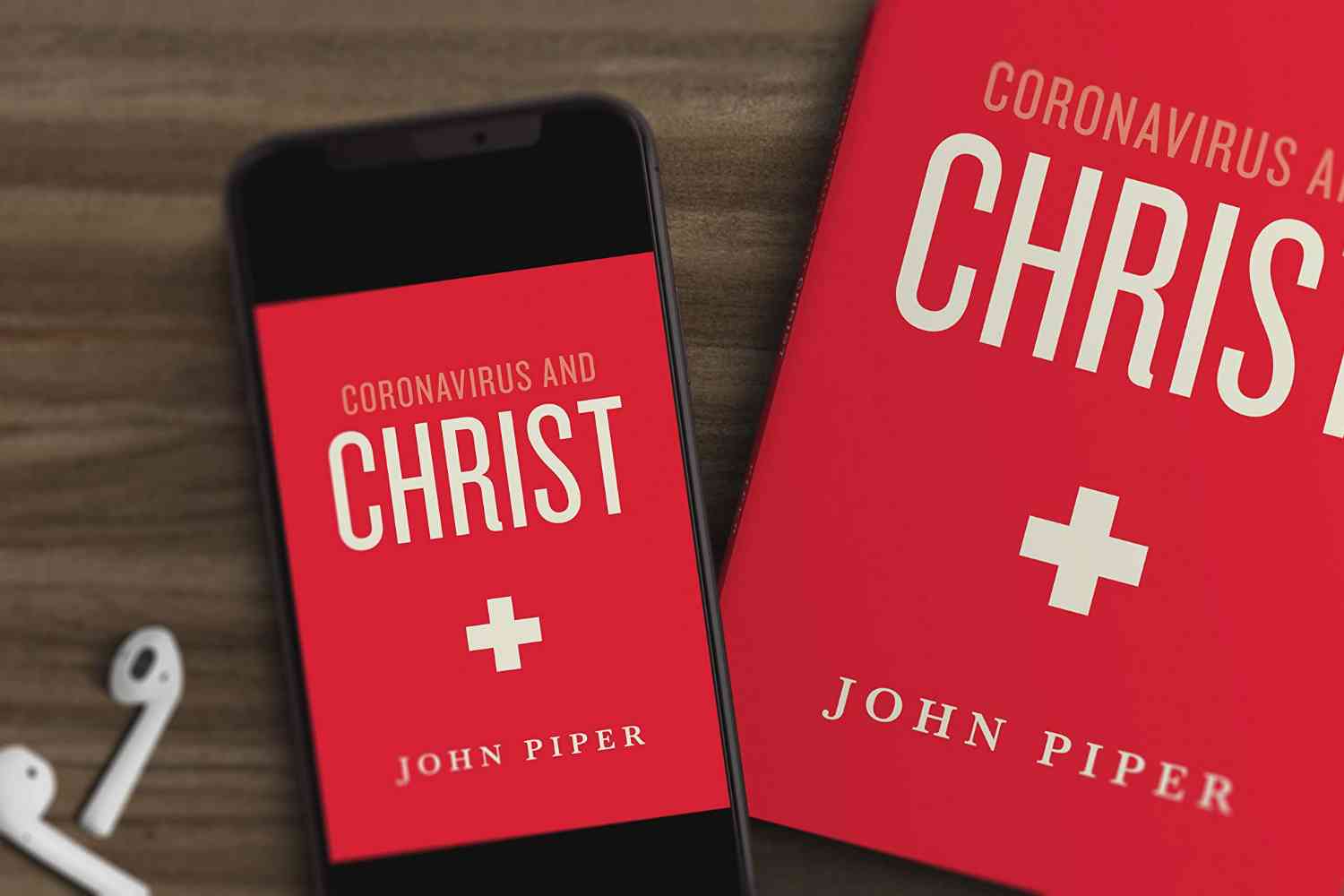 YouTube has censored the audiobook version of Reformed theologian John Piper's new book, Coronavirus and Christ, claiming it violated "community standards."
The book offers six biblical answers to the question: What is God doing through the coronavirus?
"This video has been removed for violating YouTube's Community Guidelines," reads a message on the now blocked video by Piper, the chancellor of Bethlehem College & Seminary in Minnesota and the founder of DesiringGod.org.
The video got over 187,000 views within roughly five weeks that it remained on the platform, according to Disrn. It was released on April 8 and blocked last Friday.
An archived version of the audiobook is still available here and on the Crossway Podcast here.
The censorship came amid a call by 22 military chaplains to "discipline" and possibly court-martial a senior army chaplain for sending nearly three-dozen other chaplains an email containing a copy of the e-book, Coronavirus and Christ.
The 22 military chaplains, some of whom are from the LGBT community, had a problem with the book because it says that "some people will be infected with the coronavirus as a specific judgment from God because of their sinful attitudes and actions."
Representing the 22, the Military Religious Freedom Foundation, which advocates for a strict separation of church and state within the U.S. military, urged Secretary of Defense Mark Esper to punish Senior Chaplain Col. Moon H. Kim, the command chaplain of U.S. Army Garrison Humphreys in South Korea, the largest U.S. military installation outside of the United States.
The complainants, MRFF said, "do not subscribe to the ultra-conservative/Reformed/evangelical Christian theology of John Piper."
In a section titled, "Examples of Specific Judgements on Specific Sins," Piper wrote that one example "is the sin of homosexual intercourse," citing Romans 1:27 in which the Apostle Paul states that "men committing shameless acts with men" received in themselves "the due penalty for their error."
"That 'due penalty' is the painful effect 'in themselves' of their sin," Piper wrote. "This 'due penalty' is just one example of the judgment of God that we see in Romans 1:18, where it says, 'The wrath of God is revealed from heaven against all ungodliness and unrighteousness of men, who by their unrighteousness suppress the truth.' Therefore, while not all suffering is a specific judgment for specific sins, some is."
A copy of Kim's email that contained the PDF sent to the chaplains was reviewed by The Christian Post. In the body of the email, Kim wrote to fellow chaplains that he wanted to share the short booklet with them.
"This book has helped me refocus my sacred calling to my savior Jesus Christ to finish strong," Kim wrote. "Hopefully this small booklet would help you and your Soldiers, their Families and others who you serve."
MRFF contends that the book was "clearly meant as a full-fledged endorsement and validation of what the book espouses and proclaims."
Led by Reps. Doug Collins, R-Ga., and Doug Lamborn, R-Colo., they and 18 other Republican House members signed a joint letter asking the Pentagon to protect the religious liberty of service members from the demands of an "anti-religion" group.
Piper also responded to the issue in a 17-minute audio interview posted online.
"I think it would be fair to say that some of my views about what the Bible teaches, even rightly understood, the author of that letter hates. He hates what I think," Piper said, referring to MRFF founder Mikey Weinstein. "'They are,' he says, 'incendiary,' 'bigoted,' 'vulgar' — not just because he misunderstands, but, in part, because he does understand, and that's how he thinks and feels about some of what the Bible teaches.
"I consider all of those views to be true because they are what the Bible teaches, and therefore, they're very valuable to know," Piper stressed. "So I think it's not just that he misunderstands, but that he gets some things right in those quotes, and he just doesn't like them."
Piper said there are three areas where Weinstein seems to misrepresent his stance in either the letter to Esper or an earlier interview with The Christian Post. "For example, when I say that 'some people will be infected with the coronavirus as a specific judgment from God because of their sinful attitudes and actions,' he assumes that I know who those people are, or at least what kind of people they are," Piper said.
"But here's what I write on page 72. … The coronavirus is … never a clear and simple punishment on any person. The most loving, spirit-filled Christian, whose sins are forgiven through Christ, may die of the coronavirus disease. But it is fitting that every one of us search our own heart to discern if our suffering is God's judgment on the way we live."
Sources: Christian Post
Amazon's top-selling Christian romance film 'The Farmer and The Belle' announces sequel
Orlando — Actress Jenn Gotzon and her actor-producer husband, Jim E. Chandler, announced that their Christian rom-com "The Farmer and The Belle" will have a second installment following its success on Amazon.
"The Farmer and The Belle: Saving Santaland" was released on DVD in November 2020 and spent six weeks on Amazon under "Best Sellers in Romance" for new releases. The faith-based film stayed in the top 10 for six weeks. Part one featured Gotzon , Chandler ("Drop Dead Diva"), John Schneider ("The Dukes of Hazzard") and others.
The husband-wife duo first announced the sequel of their hit movie while on a panel for marketing and distribution at the International Christian Film and Music Festival (ICFF) last month. Later, they shared a few more details regarding the film.
"After being, by God's grace, a bestseller in romance on Amazon for six weeks, we saw the ministry hit, so we're going to do a sequel, the 'Farmer and the Belle 2,'" Gotzon told during a red carpet interview.
Chandler noted that the film is already in development.
Part one of "The Farmer and The Belle" was inspired by a true story that illustrates the beauty of embracing one's identity in God and how that leads to the true pathway to love. The sequel will venture into how to have a fruitful marriage.
"It's about having a fulfilling marriage based on psychological and biblical values," Gotzon told.
The Christian romance film is targeting women ages 34 to 54 and up. According to prlog.org, the second installment follows "newlyweds, fashion model Belle (Gotzon) and the small-town farmer (Chandler) from the first movie."
"The Farmer and the Belle" will be a Christmas movie that will "take place on a snowy ski mountain and a southern farm where the two discover that sometimes it takes a cow, a pig and a farmer's daughter to find love and respect in marriage."
The end credits will feature a surprise visitor, the Chandlers' newborn son, baby James.
As 2020 saw the end of many marriages among nonbelievers and Christians alike, Gotzon said it's important for couples to have three loves for each other when in a relationship.
"When we first started dating, this pastor, Pastor David, explained you have three loves from the Bible. Raya, Ahava and Dod. Raya is friendship. Ahava is that forever loyalty, and Dod is the passion which is 'ooh la la,'" she explained.
The terms for love come from the Old Testament Scriptures and are primarily used in the Hebrew language. Each word expressed different types of love.
"When you have all three of those loves burning together under God's flame, that's the composition of what makes true love within a marriage," Gotzon. "So that's what we have to strive for in a marriage."
Satanic song from Cyprus for Eurovision music competition: Believers in protest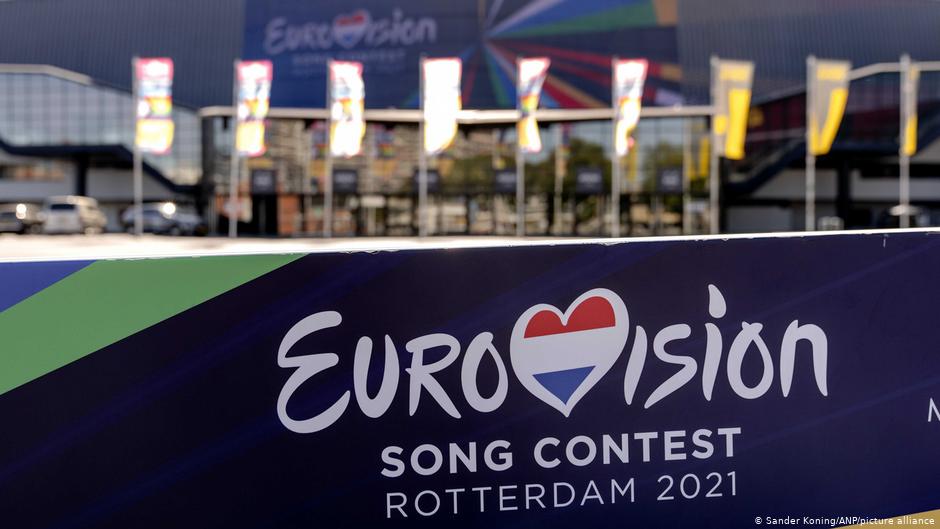 Several dozen Orthodox Christian faithful and clergy members held up wooden crucifixes, icons of saints and a banner declaring Cyprus' love for Christ in a renewed protest Wednesday over the island nation's entry in the Eurovision Song Contest, which they contend promotes Satan worship.
The protest, held opposite the gates of the offices of state broadcaster RIK, was the second against the song "El Diablo" staged by Christians who argue the number has no place as the national song of Cyprus in the contest because of what they say is its brazen invitation to embrace the devil.
Both RIK and singer Elena Tsagrinou, who represents Cyprus in the contest underway this week in the Netherlands, say critics have misinterpreted the lyrics of "El Diablo" and that it's actually about an abusive relationship between two lovers.
The song passed its first competition hurdle during a Tuesday semifinal and made it into the contest's final round, set for Saturday in Rotterdam.
The people protesting Wednesday saw that as no cause for celebration, insisting that "El Diablo" is an affront to Cypriots' Orthodox faith.
"This song doesn't represent Cyprus. It doesn't honor it. It insults Cyprus, it desecrates Cyprus and is dangerous, my good Orthodox Christians," an unnamed clergyman said into a microphone while addressing the demonstrators. "It's dangerous to our children, to our families. There is no chance that the devil can do any good to anyone."
The Cypriot government has said that while dissent is respected, freedom of expression cannot be quashed.
The powerful Orthodox Church of Cyprus called for the withdrawal of the song in March, saying it mocked the Mediterranean island nation's moral foundations by advocating "our surrender to the devil and promoting his worship."
Devil worship
The Church's highest decision-making body, the Holy Synod, urged the state broadcaster to replace it with one that "expresses our history, culture, traditions and our claims."
Police also charged a man with uttering threats and causing a disturbance when he barged onto the grounds of the public broadcaster to protest what he condemned as a "blasphemous" song.
Tsagrinou played down the controversy. She said "El Diablo," which she performs flanked by four dancers in skin-tight red costumes, is about an abusive relationship and has nothing to do with devil worship.
She said dealing with COVID-19 restrictions was tough while preparing for the contest, "but that's not going to keep us back, and we're going to feel the vibe that we want to feel and the smile on our face."
Sources:euronews