5 Christian Movies to Watch While You're at Home This Lockdown Time
The good news, though, is there's plenty of quality movies to watch.
If you're looking for some good Christian films to watch this weekend, we've got you covered. Here are five worthwhile movies:
1. The Case for Christ (2017)
This Pure Flix movie, directed by Jon Gunn and starring the late Robert Forster, Faye Dunaway, Erika Christensen, and Mike Vogel, chronicles the journeys of real-life investigative reporter Lee Strobel, who set out on a mission to disprove the Christian faith and the resurrection of Jesus Christ.
His no-holds-barred search to discredit Christianity caused a major rift between Strobel and his wife, who became a Christian while he was still determined to falsify the faith at the center of his journalistic inquiry.
After two years of intense research and meticulous investigation, Strobel was compelled to accept the truths of Christianity. He went on to write about his incredible journey in his best-selling book, "The Case for Christ."
2. An Interview with God (2018)
The Astute Films movie, directed by Perry Lang and written by Ken Aguado, stars David Strathairn, Brenton Thwaites, and Hill Harper. The fictional film tells the story of Paul Asher, a budding journalist who had just returned home after being deployed to Afghanistan.
When he comes home, Asher's marriage — and life — is crumbling around him. His life, though, takes an interesting turn when he's offered the intriguing opportunity to interview a mysterious man claiming to be God, played by Strathairn.
The film's co-producer, Harrison Powell, said he hoped the film would encourage people to ask questions and start conversations about faith in God.
"Our thought is, film is art and great art should ask questions, sometimes more than it gives answers," he said.
3. Same Kind of Different As Me (2017)
This Paramount Pictures film, based on the New York Times bestseller by the same title, stars Greg Kinnear, René Zellweger, Djimon Hounsou, and Jon Voight. It chronicles the real-life experiences of art dealer Ron Hall, who, after coming clean about an affair, is challenged by his wife Debbie to make up for his selfishness by volunteering with her at the local homeless shelter.
Initially cynical about the entire thing, Hall ultimately befriends a homeless man who introduces himself as Denver. Hall's relationship with Denver ultimately leads to a moving reconciliation between himself and his father, played by Voight.
Variety described the faith-based film as a "sincere and sometimes clumsy plea for old-fashioned Christian empathy."
4. Good Sam (2019)
Though it's not a Christian movie in the traditional sense, the Netflix original film "Good Sam" is chock full of worthwhile faith-based lessons.
The movie, which boasts a "Dove Approved" seal, follows the story of intrepid New York City beat reporter Kate Bradley, played by Tiya Sircar, as she works to unmask the identity of a mysterious good Samaritan leaving bags of $100,000 on residents' doorsteps.
In its review of the film, Movieguide said "Good Sam" is "filled with positive Christian, biblical messages that obviously draw on the biblical story found in Luke 10," when Jesus tells his disciples the Parable of the Good Samaritan.
5. Samson (2018)
For those who want to see a biblical epic, the Pure Flix movie "Samson," starring Taylor James, Billy Zane, Lindsay Wagner, and Caitlin Leahy, tells the story of Samson in the Old Testament book of Judges.
In the film, set not long before the reign of King David, the Hebrews in Israel are under the harsh rule of the Philistines. It's prophesied that Samson will help God's people defeat the Philistines with his supernatural strength. His weakness, though, is his sexual desire.
Throughout the action-packed film, viewers see how God helps Samson overcome his physical temptations to use him in greater ways.
Lauren Daigle releases new single 'Hold On To Me,' a love song to God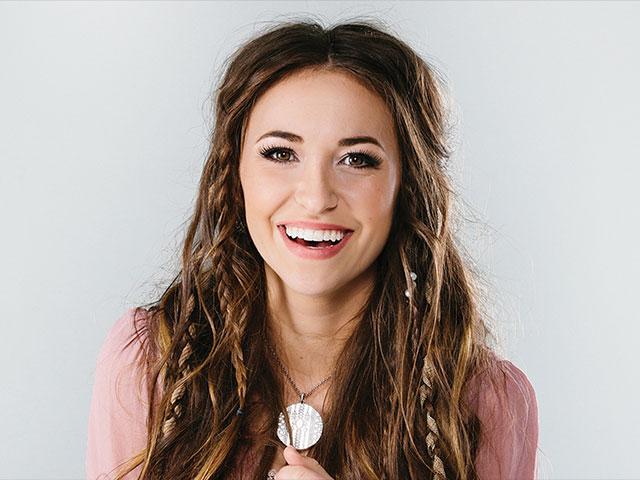 Two-time Grammy award-winning singer Lauren Daigle has released her latest single, "Hold On to Me," a ballad with crossover appeal.
It's been almost two years since Daigle's last solo single release, and the singer is ecstatic to finally be able to present new music to her millions of followers.
Daigle took to Instagram to celebrate the "Hold on to Me" release.
"It has been such a long time coming," she shared in an Instagram video shortly before its release. "Long song in the making. We first sang this song in 2019 in Wichita, Kansas."
The Louisiana native urged everyone to save a copy of the song on their playlist as it's "now available for all of the world to listen to."
"Hold On To Me," which was written in 2019 while Daigle was on the road, follows in the footsteps of her record-breaking crossover single "You Say" in that it was written as a love song to God but can also be dedicated to a loved one.
"Hold on to me when it's too dark to see you / Hold on to me when I reach the end / Hold to me when I forgot I need you / When I let go, hold me again," she pleads in the song's chorus.
In a video released to apple music, Daigle described the song as a good reminder after 2020 to come together and "remember that being with each other, and being there for each other, and holding each other up in the worst times — is what life is truly all about."
The singer's last album release, Look Up Child, debuted at No. 3 on the Billboard 200 chart upon its release in 2018, beating out famous secular musicians such as Drake, Ariana Grande, Nicki Minaj and Cardi B that week. Since then, she has broken several records and has been a Billboard favorite. The 29-year-old has been thriving in the mainstream circuit, sharing her Christian music and her story.
"I want people who encounter my music, whether through a live appearance or on an album, to connect to something greater than themselves,' she told CP in a past interview. "I want the lyrics of my songs to spread love and foster unity. I hope those listening hear something that stirs them to be a light in this world and bring a smile to someone's face."
Sources:Christian Post
'The Choson' series, which has brought tens of thousands of Christians, is now on Trinity Network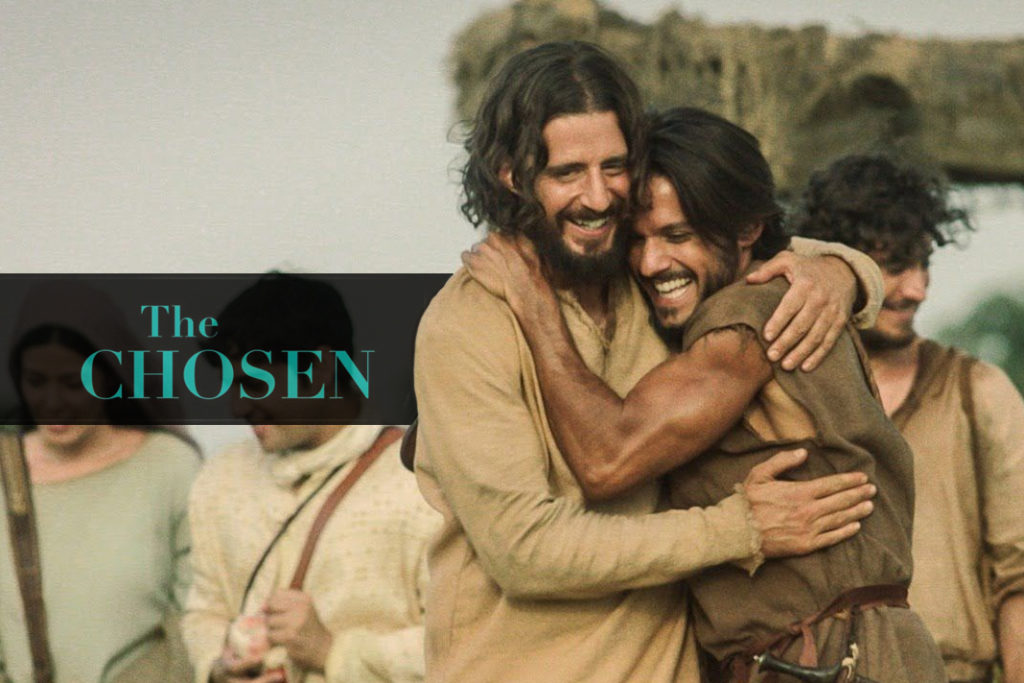 A TV series portraying the life of Jesus has started airing this month on the Trinity Broadcasting Network (TBN).
"The Chosen" is a television series that will allow the viewers to see areas of the ministry of Jesus that were never shown on film before. The first season, which will have eight episodes, started on Feb. 8 and will run every Monday evening for eight weeks.
TBN Chairman Matt Crouch shared about the show saying, "We are thrilled to bring this television series to TBN and allow our viewers to experience Jesus in a way that has never been done before."
The Christian Headlines wrote that in accordance with TBN's Instagram post, the TV series will tackle multiple characters. As stated in the post, the season will be about "A charismatic fisherman struggling with debt. A troubled woman wrestling with demons. A gifted accountant ostracized from his family and people. In this ground-breaking first season of The Chosen, see how Jesus reaches each of these and more as He works His first miracles and embarks on His ministry to change the world. See Him through the eyes of those who knew Him."
Dallas Jenkins, its director and co-writer, told CBN News that producing the TV series is different from the other films depicting the life and ministry of the Lord Jesus Christ that were shown before.
"When you do a movie about the life of Christ, you've got 90 to 120 minutes to try to cover a lot of ground. So, oftentimes it goes from miracle to miracle. Bible story to Bible story. Jesus is typically the main character. So, you are just seeing things through His eyes and you're encountering people for a very brief amount of time," Jenkins said.
The crowdfunded TV series reportedly earned an overwhelming support raising more than $10 million from 16,000 people who invested in the project.
The actor who played the character of Jesus, Jonathan Roumie, described his experience as "life-changing."
"It's humbling. It's overwhelming. It's inspiring. It's faith inducing. Faith strengthening. It's kind of indescribable," he said.
Roumie also explained that he portrayed the role in a way that expressed the humanity of Jesus.
"He felt the things that we feel. He experienced loss and sadness, frustration, and happiness, joy, and all those things. Temptation, but without conceding to that," he shared.
The Breaking Christian News said that as of August 2020, "The Chosen" was already shown in 180 countries, viewed almost 50 million times and is now being translated into 70 languages. The first season is said to have earned two Movieguide Award nominations. It also scored 100% on Rotten Tomatoes from eight reviews and 99% from audiences.
In addition, TBN will also air "The Chosen Unveiled" with Rabbi Jason Sobel so viewers could better understand the TV series and the New Testament.
According to Christian Headlines, TBN claims to be the biggest Christian TV network in the world and the "most watched faith-and-family channel" in America. It was founded by Paul and Jan Crouch in 1973. The TV station has 30 global networks in all continents and reaches two billion daily viewers.