Five Christian movies coming out this summer, fall 2020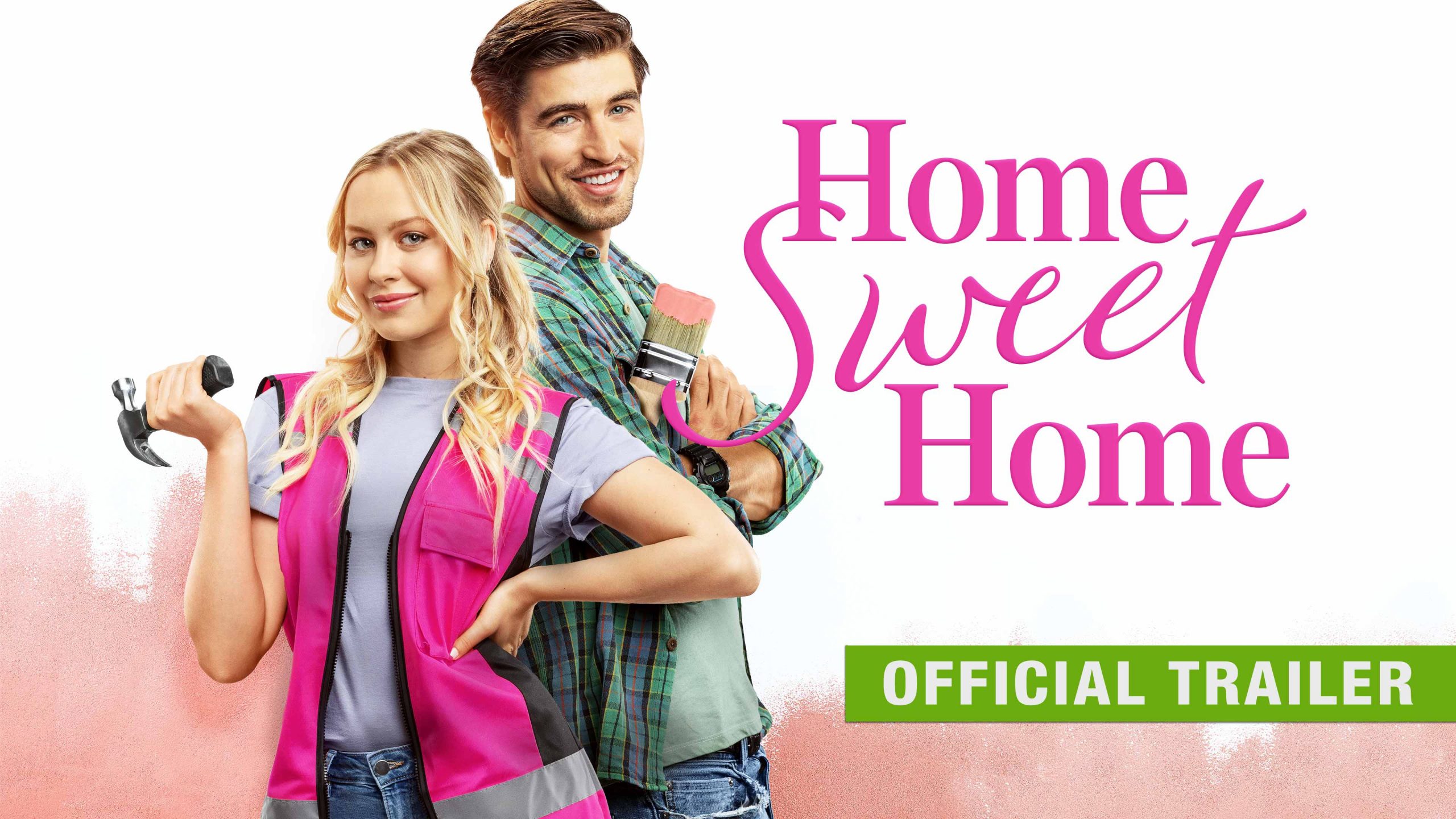 The success of faith-based films in recent years has led to a resurgence of Christian movies being made by Hollywood filmmakers.
Although COVID-19 led to nationwide shutdowns of movie theaters and upended theatrical debuts, streaming services have continued to offer Christian and faith-themed content for audiences.
The film "I Still Believe," which landed at No. 1 on its March 13 opening and brought in over $9 million in ticket sales before theaters were shut down, was quickly moved to online streaming providers and is continuing its momentum via On Demand platforms such as Amazon Prime Video, Apple T.V., Google Play and Hulu.
Here's a list of five new faith-based movies that are available now and coming out this summer and fall.
1. "Selfie Dad"
"Selfie Dad" starring comedian Michael Jr. is a timely film that shows the important role godly fathers play in a self-centered world. The theatrical release of the film switched to premium Video on Demand and comes out June 19, just in time for Father's Day.
Alongside Michael Jr., the film features top-selling female Christian comedian Chonda Pierce as well as James Denton, Jamie Grace, and Karen Abercrombie ("War Room").
"Spiraling into a mid-life crisis and feeling disconnected from his family, Ben Marcus, a reality-TV editor, thinks he can only be happy by fulfilling his dream of becoming a professional comedian. Ben posts his stand-up routines to YouTube, and the videos fall flat. Then his tweener son posts Ben miserably failing on a home improvement project, and much to his teenage daughter's dismay, it goes viral, launching Ben's social-media career as 'Selfie Dad.' Although he quickly becomes an award-winning phenom, no amount of success brings Ben satisfaction. Through his friendship with a young coworker, Mickey, Ben finds the secret to a happy family …. with his Bible in one hand, and his phone in the other," the film's synopsis reads.
Produced by Kappa Studios and distributed by GVN Releasing, the Christian film was written by Brad Silverman ("Grace Unplugged").
"What better time than Father's Day for your whole family to enjoy a fun and uplifting story of a dad disconnecting and reconnecting with his family … because he reconnected with what matters most," Michael Jr. said.
2. "A Week Away"
The first Netflix original faith-based musical, "A Week Away," features a slew of rearranged contemporary Christian music hits with a compelling story of a troubled young man whose life is transformed.
The idea for the movie came from Christian singer and actor Alan Powell, who co-wrote the screenplay with Kali Bailey.
Shot in Nashville, Tennessee, the film follows "troubled teen Will Hawkins (Kevin Quinn) who has a run-in with the law that puts him at an important crossroad: go to juvenile detention or attend a Christian summer camp. At first a fish-out-of-water, Will opens his heart, discovers love with a camp regular Bailee Madison, and finds a sense of belonging in the last place he expected to find it," according to Netflix.
Others featured in the cast is Sherri Shepherd, David Koechner, Jahbril Cook, Kat Conner Sterling, and Iain Tucker.
"A Week Away" is filled with well-known contemporary Christian music that has been reimagined. Adam Watts ("High School Musical 3") Powell and Cory Clark worked together to pen three original songs for the faith-based film.
"A Week Away" is scheduled to stream on Netflix later this year.
3. "24 Counter"
"24 Counter: The Story BEHIND The Run" is an inspiring docu-film on the life of former football player turned Christian actor T.C. Stallings ("War Room").
The film follows Stallings' story of growing up in a dangerous, low-income neighborhood and the impact that upbringing had on his life and how it fueled his career.
"His opportunity came through football, but Tony's struggles were far from over. A position change, injury, and a huge spiritual wake-up call are only the beginning. His childhood dream and new-found faith are about to be tested like never before," the film's synopsis reads.
The award-nominated documentary will be available via On Demand on June 30.
"24 Counter" has been nominated for "Most Inspirational Documentary" by the International Christian Film Festival.
The film is "dedicated to my mother. This project is near and dear to my heart," Stallings shared on Instagram.
4. "Home Sweet Home"
The Christian romantic comedy "Home Sweet Home" is now available to stream on PureFlix.
The faith-based movie is a modern-day romance.
"Home Sweet Home" stars actress, singer, social media star and daughter of Candace Cameron Bure, Natasha Bure ("Faith, Hope & Love"), and actor Ben Elliott ("The Lying Game").
Produced by 5×5 Productions the film was shot in Spokane, Washington, and is the first lead role for both Bure and Elliot.
The movie tells the story of a "flirtatious barista Victoria, (Bure), who is bored with her social butterfly lifestyle and longs for wholeness but has no idea what that really means, so when handsome, Jason (Elliott) walks into her coffee shop she turns on the charm. When he doesn't respond to her flirting, a first for her, the challenge begins.
"After discovering Jason runs a ministry that builds affordable housing, she decides to volunteer. … She researches 'how to act like a Christian,' and her new approach gains her some ground as she starts to make headway with Jason. But when she meets the single mom who will own the house they're building, her eyes are opened, faking faith will not make her whole and Jason is there to serve others while she has just been getting in the way," according to the film's synopsis.
5. "Don't Say My Name"
Lastly, the film "Don't Say My Name" is based on the true story of a human trafficking survivor who escaped her captors.
"We'll follow her (Adriana) harrowing journey of survival as she navigates the road to recovery and healing," the film's synopsis reads.
Cameron Arnett, one of the stars of the hit faith-based film "Overcomer," plays a Homeland Security investigator in "Don't Say My Name." Joining Arnett in the cast are members of the popular Spanish Band "Miel San Marcos," actress Jenny Porrata, and newcomer Brooklyn Wittmer.
According to the film's crowdfunding page, two children are sex trafficked every 60 seconds, and 10 are kidnapped and enslaved every five minutes. A staggering statistic announced on NBC's "Today" show in 2016 revealed that every 30 seconds someone falls victim to sex trafficking. According to UNICEF, more than a million children are trafficked each year.
"Don't Say My Name" gives viewers a first-hand account of what happens once someone escapes captivity.
"It is thought that up to 90% of victims are never rescued. And for the 10% that are returned home, PTSD, depression and suicide are the norm as they struggle to re-enter society, many without any resources within reach to give them any hope of healing," the film's website adds.
"Don't Say My Name" will be used by human trafficking organizations, schools, and private and corporate entities to help spread awareness.
The 24 Flix/Selan Films production is set to be released in the fall of 2020.
Christian movie 'Courageous' to be rereleased in 2021 with new surprise ending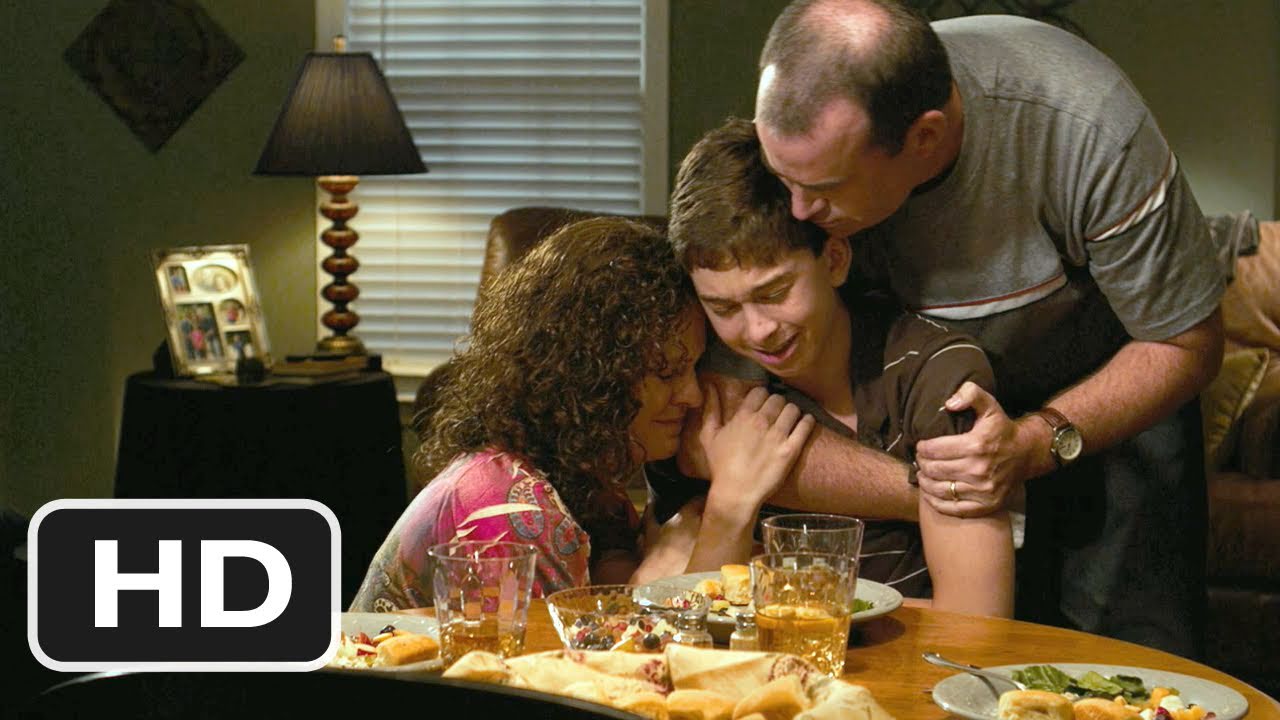 Award-winning filmmakers Alex and Stephen Kendrick announced they will be rereleasing their blockbuster film "Courageous" with new scenes and a new ending.
The fourth film from Sherwood Pictures is scheduled to be rereleased next year in theaters. The brothers said viewers "will get to see what happens to many of the characters ten years later! It's a new ending with a few surprises!"
"Courageous" was originally released in 2011 and grossed a total of $35.2 million, over 17 times its $2 million budget.
The Christian film follows Sheriff's deputy Adam Mitchell (Alex Kendrick) who "endures a terrible personal tragedy that causes him to question what is really important to him. Taking comfort in his religion, Adam vows to become a better parent to his teenage son (Rusty Martin), and convinces his friends on the force to sign a pledge that they will all strive to become better Christians and better parents," the film synopsis reads.
The successful Christian filmmakers are also gearing up to release a new film in the new year, following the success of "Overcomer," which was released in 2019. Alex Kendrick attended the 28th annual Movieguide Awards earlier this year where he revealed the plans.
"We are shooting a movie this summer," the actor told The Christian Post in an interview at the popular award show that honors faith and family content.
"We're very excited about that and it's a true story and it's going to grab your heart. We love it!" he exclaimed.
The popular Christian actor said he and his brother, Stephen, who's also his producing partner, "love the subject matter and what's going to happen" as a result of it.
"We think it's a very timely movie," he noted.
Kendrick said he expects the film to be released in 2021.
The brothers are used to making original content such as their No. 1 box office hit "War Room," but their next film was actually brought to them by a friend.
"We normally do write our own movies but this one was so powerful when we read it and we saw how it was very timely for today's culture," Kendrick told.
Sources:Christian Post
ധനവാന്മാരെ കരഞ്ഞ് മുറയിടുവീന്‍ (യാക്കോ. 5:1)അനുഗ്രഹീതമായ സന്ദേശം