Five Christian movies coming out this summer, fall 2020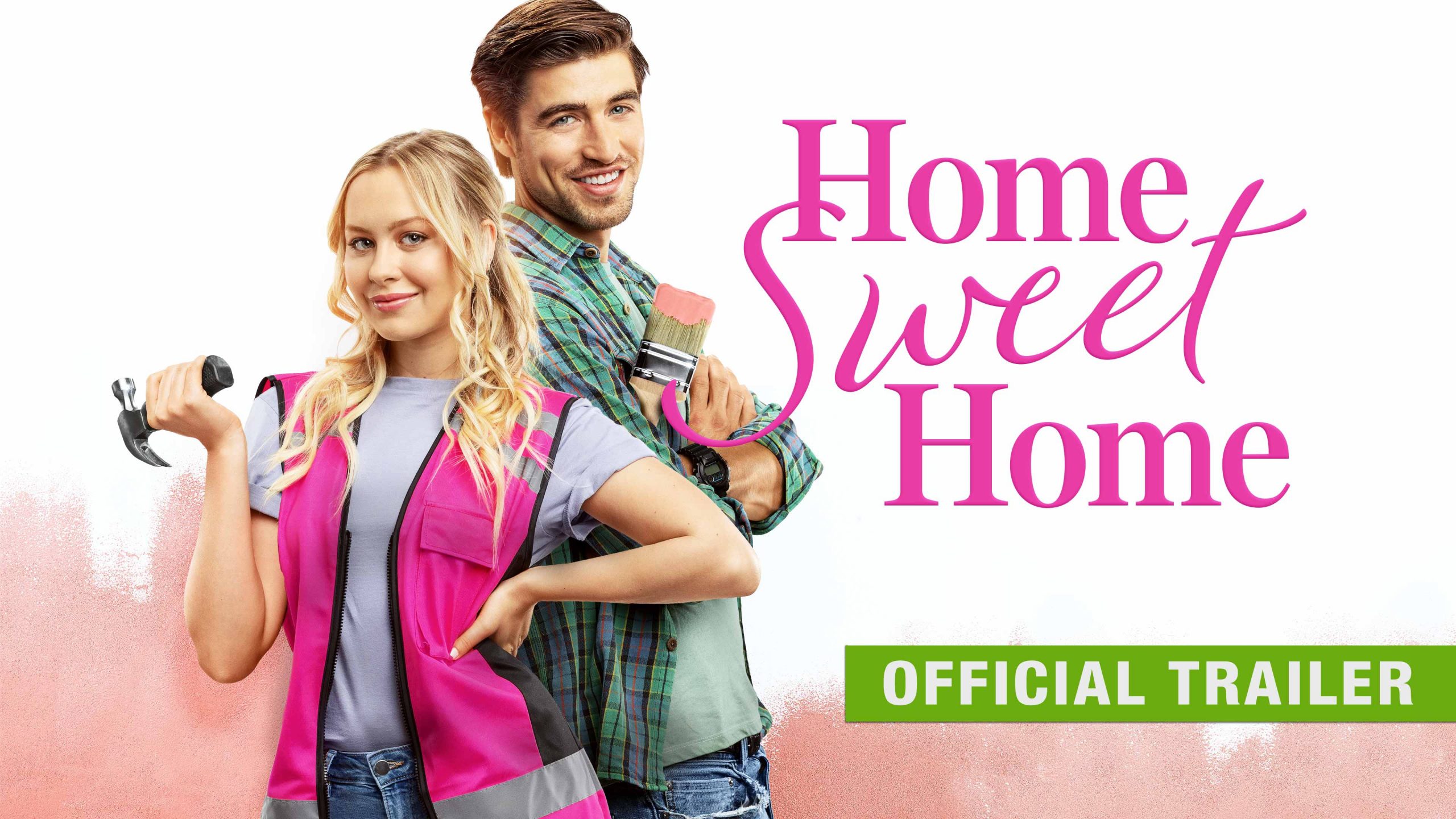 The success of faith-based films in recent years has led to a resurgence of Christian movies being made by Hollywood filmmakers.
Although COVID-19 led to nationwide shutdowns of movie theaters and upended theatrical debuts, streaming services have continued to offer Christian and faith-themed content for audiences.
The film "I Still Believe," which landed at No. 1 on its March 13 opening and brought in over $9 million in ticket sales before theaters were shut down, was quickly moved to online streaming providers and is continuing its momentum via On Demand platforms such as Amazon Prime Video, Apple T.V., Google Play and Hulu.
Here's a list of five new faith-based movies that are available now and coming out this summer and fall.
1. "Selfie Dad"
"Selfie Dad" starring comedian Michael Jr. is a timely film that shows the important role godly fathers play in a self-centered world. The theatrical release of the film switched to premium Video on Demand and comes out June 19, just in time for Father's Day.
Alongside Michael Jr., the film features top-selling female Christian comedian Chonda Pierce as well as James Denton, Jamie Grace, and Karen Abercrombie ("War Room").
"Spiraling into a mid-life crisis and feeling disconnected from his family, Ben Marcus, a reality-TV editor, thinks he can only be happy by fulfilling his dream of becoming a professional comedian. Ben posts his stand-up routines to YouTube, and the videos fall flat. Then his tweener son posts Ben miserably failing on a home improvement project, and much to his teenage daughter's dismay, it goes viral, launching Ben's social-media career as 'Selfie Dad.' Although he quickly becomes an award-winning phenom, no amount of success brings Ben satisfaction. Through his friendship with a young coworker, Mickey, Ben finds the secret to a happy family …. with his Bible in one hand, and his phone in the other," the film's synopsis reads.
Produced by Kappa Studios and distributed by GVN Releasing, the Christian film was written by Brad Silverman ("Grace Unplugged").
"What better time than Father's Day for your whole family to enjoy a fun and uplifting story of a dad disconnecting and reconnecting with his family … because he reconnected with what matters most," Michael Jr. said.
2. "A Week Away"
The first Netflix original faith-based musical, "A Week Away," features a slew of rearranged contemporary Christian music hits with a compelling story of a troubled young man whose life is transformed.
The idea for the movie came from Christian singer and actor Alan Powell, who co-wrote the screenplay with Kali Bailey.
Shot in Nashville, Tennessee, the film follows "troubled teen Will Hawkins (Kevin Quinn) who has a run-in with the law that puts him at an important crossroad: go to juvenile detention or attend a Christian summer camp. At first a fish-out-of-water, Will opens his heart, discovers love with a camp regular Bailee Madison, and finds a sense of belonging in the last place he expected to find it," according to Netflix.
Others featured in the cast is Sherri Shepherd, David Koechner, Jahbril Cook, Kat Conner Sterling, and Iain Tucker.
"A Week Away" is filled with well-known contemporary Christian music that has been reimagined. Adam Watts ("High School Musical 3") Powell and Cory Clark worked together to pen three original songs for the faith-based film.
"A Week Away" is scheduled to stream on Netflix later this year.
3. "24 Counter"
"24 Counter: The Story BEHIND The Run" is an inspiring docu-film on the life of former football player turned Christian actor T.C. Stallings ("War Room").
The film follows Stallings' story of growing up in a dangerous, low-income neighborhood and the impact that upbringing had on his life and how it fueled his career.
"His opportunity came through football, but Tony's struggles were far from over. A position change, injury, and a huge spiritual wake-up call are only the beginning. His childhood dream and new-found faith are about to be tested like never before," the film's synopsis reads.
The award-nominated documentary will be available via On Demand on June 30.
"24 Counter" has been nominated for "Most Inspirational Documentary" by the International Christian Film Festival.
The film is "dedicated to my mother. This project is near and dear to my heart," Stallings shared on Instagram.
4. "Home Sweet Home"
The Christian romantic comedy "Home Sweet Home" is now available to stream on PureFlix.
The faith-based movie is a modern-day romance.
"Home Sweet Home" stars actress, singer, social media star and daughter of Candace Cameron Bure, Natasha Bure ("Faith, Hope & Love"), and actor Ben Elliott ("The Lying Game").
Produced by 5×5 Productions the film was shot in Spokane, Washington, and is the first lead role for both Bure and Elliot.
The movie tells the story of a "flirtatious barista Victoria, (Bure), who is bored with her social butterfly lifestyle and longs for wholeness but has no idea what that really means, so when handsome, Jason (Elliott) walks into her coffee shop she turns on the charm. When he doesn't respond to her flirting, a first for her, the challenge begins.
"After discovering Jason runs a ministry that builds affordable housing, she decides to volunteer. … She researches 'how to act like a Christian,' and her new approach gains her some ground as she starts to make headway with Jason. But when she meets the single mom who will own the house they're building, her eyes are opened, faking faith will not make her whole and Jason is there to serve others while she has just been getting in the way," according to the film's synopsis.
5. "Don't Say My Name"
Lastly, the film "Don't Say My Name" is based on the true story of a human trafficking survivor who escaped her captors.
"We'll follow her (Adriana) harrowing journey of survival as she navigates the road to recovery and healing," the film's synopsis reads.
Cameron Arnett, one of the stars of the hit faith-based film "Overcomer," plays a Homeland Security investigator in "Don't Say My Name." Joining Arnett in the cast are members of the popular Spanish Band "Miel San Marcos," actress Jenny Porrata, and newcomer Brooklyn Wittmer.
According to the film's crowdfunding page, two children are sex trafficked every 60 seconds, and 10 are kidnapped and enslaved every five minutes. A staggering statistic announced on NBC's "Today" show in 2016 revealed that every 30 seconds someone falls victim to sex trafficking. According to UNICEF, more than a million children are trafficked each year.
"Don't Say My Name" gives viewers a first-hand account of what happens once someone escapes captivity.
"It is thought that up to 90% of victims are never rescued. And for the 10% that are returned home, PTSD, depression and suicide are the norm as they struggle to re-enter society, many without any resources within reach to give them any hope of healing," the film's website adds.
"Don't Say My Name" will be used by human trafficking organizations, schools, and private and corporate entities to help spread awareness.
The 24 Flix/Selan Films production is set to be released in the fall of 2020.
Amazon's top-selling Christian romance film 'The Farmer and The Belle' announces sequel
Orlando — Actress Jenn Gotzon and her actor-producer husband, Jim E. Chandler, announced that their Christian rom-com "The Farmer and The Belle" will have a second installment following its success on Amazon.
"The Farmer and The Belle: Saving Santaland" was released on DVD in November 2020 and spent six weeks on Amazon under "Best Sellers in Romance" for new releases. The faith-based film stayed in the top 10 for six weeks. Part one featured Gotzon , Chandler ("Drop Dead Diva"), John Schneider ("The Dukes of Hazzard") and others.
The husband-wife duo first announced the sequel of their hit movie while on a panel for marketing and distribution at the International Christian Film and Music Festival (ICFF) last month. Later, they shared a few more details regarding the film.
"After being, by God's grace, a bestseller in romance on Amazon for six weeks, we saw the ministry hit, so we're going to do a sequel, the 'Farmer and the Belle 2,'" Gotzon told during a red carpet interview.
Chandler noted that the film is already in development.
Part one of "The Farmer and The Belle" was inspired by a true story that illustrates the beauty of embracing one's identity in God and how that leads to the true pathway to love. The sequel will venture into how to have a fruitful marriage.
"It's about having a fulfilling marriage based on psychological and biblical values," Gotzon told.
The Christian romance film is targeting women ages 34 to 54 and up. According to prlog.org, the second installment follows "newlyweds, fashion model Belle (Gotzon) and the small-town farmer (Chandler) from the first movie."
"The Farmer and the Belle" will be a Christmas movie that will "take place on a snowy ski mountain and a southern farm where the two discover that sometimes it takes a cow, a pig and a farmer's daughter to find love and respect in marriage."
The end credits will feature a surprise visitor, the Chandlers' newborn son, baby James.
As 2020 saw the end of many marriages among nonbelievers and Christians alike, Gotzon said it's important for couples to have three loves for each other when in a relationship.
"When we first started dating, this pastor, Pastor David, explained you have three loves from the Bible. Raya, Ahava and Dod. Raya is friendship. Ahava is that forever loyalty, and Dod is the passion which is 'ooh la la,'" she explained.
The terms for love come from the Old Testament Scriptures and are primarily used in the Hebrew language. Each word expressed different types of love.
"When you have all three of those loves burning together under God's flame, that's the composition of what makes true love within a marriage," Gotzon. "So that's what we have to strive for in a marriage."
Satanic song from Cyprus for Eurovision music competition: Believers in protest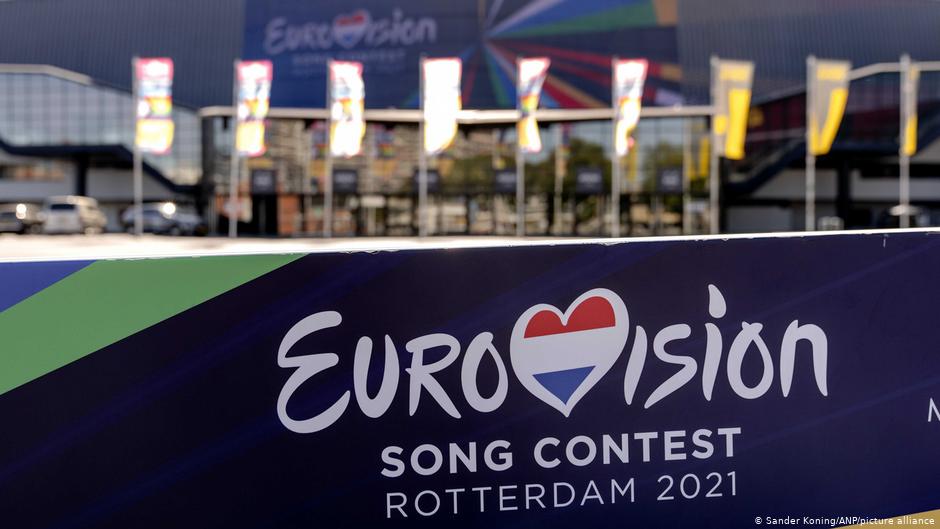 Several dozen Orthodox Christian faithful and clergy members held up wooden crucifixes, icons of saints and a banner declaring Cyprus' love for Christ in a renewed protest Wednesday over the island nation's entry in the Eurovision Song Contest, which they contend promotes Satan worship.
The protest, held opposite the gates of the offices of state broadcaster RIK, was the second against the song "El Diablo" staged by Christians who argue the number has no place as the national song of Cyprus in the contest because of what they say is its brazen invitation to embrace the devil.
Both RIK and singer Elena Tsagrinou, who represents Cyprus in the contest underway this week in the Netherlands, say critics have misinterpreted the lyrics of "El Diablo" and that it's actually about an abusive relationship between two lovers.
The song passed its first competition hurdle during a Tuesday semifinal and made it into the contest's final round, set for Saturday in Rotterdam.
The people protesting Wednesday saw that as no cause for celebration, insisting that "El Diablo" is an affront to Cypriots' Orthodox faith.
"This song doesn't represent Cyprus. It doesn't honor it. It insults Cyprus, it desecrates Cyprus and is dangerous, my good Orthodox Christians," an unnamed clergyman said into a microphone while addressing the demonstrators. "It's dangerous to our children, to our families. There is no chance that the devil can do any good to anyone."
The Cypriot government has said that while dissent is respected, freedom of expression cannot be quashed.
The powerful Orthodox Church of Cyprus called for the withdrawal of the song in March, saying it mocked the Mediterranean island nation's moral foundations by advocating "our surrender to the devil and promoting his worship."
Devil worship
The Church's highest decision-making body, the Holy Synod, urged the state broadcaster to replace it with one that "expresses our history, culture, traditions and our claims."
Police also charged a man with uttering threats and causing a disturbance when he barged onto the grounds of the public broadcaster to protest what he condemned as a "blasphemous" song.
Tsagrinou played down the controversy. She said "El Diablo," which she performs flanked by four dancers in skin-tight red costumes, is about an abusive relationship and has nothing to do with devil worship.
She said dealing with COVID-19 restrictions was tough while preparing for the contest, "but that's not going to keep us back, and we're going to feel the vibe that we want to feel and the smile on our face."
Sources:euronews