Gospel Singer Jason Crabb Performs New Song: 'When I Turn to You'
"I've never been home this much ever in my life."
Gospel singer Jason Crabb, who has been traveling since he was about 16 years old, told Faithwire the coronavirus has seriously slowed down his way of life.
"I've really enjoyed being home with the family," he said. "You look for the good in all this, you know what I'm saying? So that is the good. I'm at home with my girls, I'm at home with my family. I'm enjoying the time that I have with them, and we've just made the best of it. We're loving life."
The 43-year-old entertainer — one-fifth of the well-known Crabb Family singers — has kept himself busy. In between recording new tracks, Crabb is also hosting a talk show of his own on Facebook Live, often chatting with fellow recording artists, including Todd Tilghman, a pastor and finalist on NBC's "The Voice."
"There are a lot of reasons [for the show]," he said. "And I think one of the main, important reasons for this to take place is because we need to have positive people using their gifts, using their ministry to help motivate the hurting, to give a message of hope."
"The best days are ahead of us — and I do believe that," he continued. "And so I think it's just a platform to get us where we're headed."
The "Washed By the Water" singer-songwriter said he has drawn a lot of inspiration and encouragement from "doing the work of the Lord toward others."
At the end of our discussion with the Red Street Records artist, he performed one of his new songs, "When I Turn to You," which he cowrote with songwriters Jimmy Yeary and Connie Harrington.
"Everybody thinks, when we go to Jesus, we have to have our act together and have our lives together and have all those kind of things," Crabb said. "But, matter of fact, if you had them all together, there would be no need, right? We are never gonna have it together."
"How many things do we turn to in life to help us? I turn to the mirror and tell myself, 'I'm good enough.' And then I turn to people to see what they think of me, to put a bandaid on my insecurities, but: 'when I turn to you, Lord, I don't have to know the answers.'"
Sources:Faithwire
Documentary film focusing on the Hollywood star's journey to Christianity
California: Hollywood star TC Stallings has become a firm believer in a documentary film. The film is titled '24 Counter: The Story Behind the Run '. The film features the star of a football fanatic and a desire to monetize.
Stallings was born in a land where drug dealers and gangsters were comfortable. From an early age, he wanted to be a football player, but his focus was always on football. Football became the god of Stallings. That means getting into a good college,TC Stallings says he thought he could make money for his family and build a good career. Though he was admitted to college, he came to realize that God is the most important thing in life.
God transformed footballers into a tool for his life. Stallings explained at that time that it was understood that God is the owner of our lives, not football, and that the Holy Spirit should control our actions.He hoped that the documentary would be the beginning of new projects. He added that he must make decisions in life, not by what people say, but by what God says and that is how all Christians should go.
'Christ in You' movie to showcase how God's changing lives through prophecy, miracles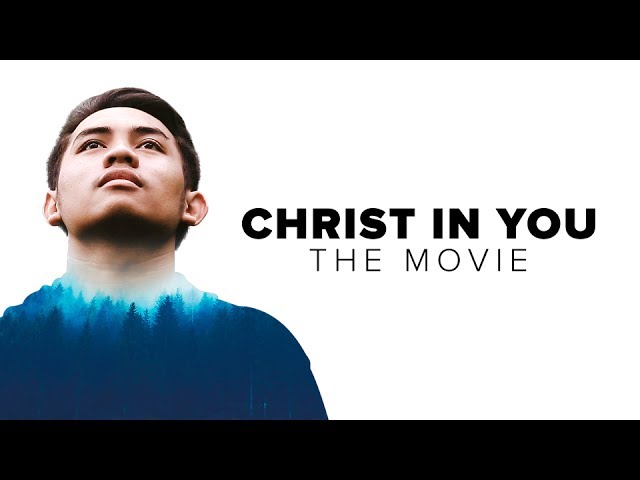 The documentary "Christ in You" is set to release a new installment of its series this month that will highlight how spiritual gifts are still at work in people's lives throughout the world.
The second part of the series is scheduled to launch during a four-night digital premiere on July 16-19. "Christ in You: The Voice" captures the experiences of ordinary Christians who look to the Holy Spirit to share words from God with whomever He puts in their path.
Created by a group of millennials from Switzerland, filmmakers Andrea di Meglio and Jonas Wiprächtiger said the purpose of the movie is to show that the gifts of the spirit listed in the New Testament are still in motion today.
"These films were made to show the Body of Christ that everyone can move in the miraculous and to show the world that God is alive, transforming people through His love," said.
"The devil has been using the media to spread lies, fear, and bad news. We want to use this film to spread the Gospel and to empower the body of Christ. Stories of hope like the ones shared in the 'Christ in You' movies could change the course of history," he added.
Chris Bueno, CEO of Ocean Avenue Entertainment, the film's distributor, added, "More than ever, our world needs to experience 'Christ in You: The Voice.' This movie inspires true hope and is the spiritual antidote for these disquieting times we live in right now."
The film includes interviews with Pastors Bill Johnson and Kris Vallotton of Bethel Church in Redding, California; John and Lisa Bevere of Messenger International; Graham Cooke of Brilliant Book House and BrilliantTV; Bob Hazlett of Ascend Ministries; Italian Catholic priest Father Raniero Cantalamessa, and everyday people who provide wisdom in navigating toward a prophetic lifestyle.
"Christ in You" even highlights how God at work in secular European nations.
The digital premiere will stream July 16–19 an be followed by an exclusive virtual round-table discussion with faith-leaders, where viewers can ask questions about some of the miraculous things shown in the second film.
Sources:Christian Post