Attempt to drive to church and set fire to a Queen of Peace Catholic church in Florida
Florida : A driver plowed into a Florida church and then set it on fire as parishioners prepared for mass Saturday, but no one was hurt, authorities said.
The Marion County Sheriff's office said that Steven Shields deliberately drove his vehicle through the doors of the Queen of Peace Catholic Church in Ocala at 7.30am as the congregation prepared for Mass.
Marion County Sheriff's Office deputies arrested Steven Shields, 24, after he allegedly crashed a vehicle through the front doors of Queen of Peace Catholic Sanctuary in Ocala, poured gasoline in the foyer area and lit it on fire all while parishioners were present setting up for morning mass.
Shields then fled the scene in the crashed white van leading a police chase that ended on south Highway 441 when Deputy Josue Gonzales conducted a Precision Immobilization Technique to stop the car and take Shields into custody.
All parishioners were able to escape the church without injuries, and Marion County Fire Rescue was able to extinguish the flames quickly. The damage caused to the church was described in the report as extensive, and since it exceeded more than $1,000 in value resulted in a burglary charge.
police report, Shields told deputies he targeted the Catholic Church because of a "mission." He also indicated during the interview that he had been diagnosed with Schizophrenia, but had not been taking his medication.
The report also described surveillance footage that showed the white van crashing through the double doors, a man pouring gasoline on the Church floor, slipping on the gasoline then lighting and throwing what is presumed to be a shoe into the room that was then engulfed in flames.
Shields was charged with attempted second degree murder, three felony counts of evidencing prejudice, arson to a structure, burglary of an occupied structure and felony fleeing or attempting to elude. He is being held in the Marion County Jail with no bond.
Covid-19 New Zealand: masks are not mandatory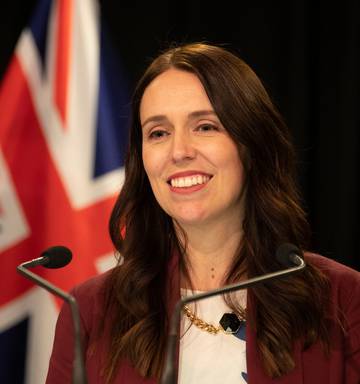 Face masks are no longer mandatory on public transport in most of New Zealand as Covid-19 cases continue to drop.
From midnight on Wednesday, they are required only in Auckland, the heart of a recent outbreak, and on planes.
The rest of New Zealand lifted all pandemic restrictions on Monday.
New Zealand was widely praised for its swift response to Covid-19 and everyday life largely went back to normal in June, but the virus reappeared in Auckland in August.
The country's biggest city went back into lockdown, temporarily, as other curbs were re-imposed elsewhere.
New Zealand has now recorded 1,468 confirmed Covid-19 cases and 25 deaths.
Everywhere except Auckland returned to level one – the lowest of a four-tier alert system – on Monday after seven days of no Covid-19 community cases.
This means life almost as normal – no more social distancing or caps on gatherings such as weddings or sporting events. Everyone can return to work without restriction and wearing a mask is no longer compulsory on public transport.
The government says face coverings aren't necessary for the general public when there is no evidence of community transmission.
But it is still encouraging people to wear masks on public transport. In Auckland, now at level two, they are still compulsory.
Also, passengers on planes flying to, from and via Auckland – as well as on all Air New Zealand flights – are still required to wear masks.
On Wednesday, authorities reported three new community cases that are not linked to the Auckland cluster. They are connected to a recent chartered flight from Christchurch to Auckland.
Face masks have become one of the big dividers of the pandemic.
Long embraced in many Asian countries, they've been resisted by some citizens in the US, Europe and at times New Zealand too.
It only became mandatory four weeks ago to wear facial coverings on public transport at alert level two and above.
Now as most people return to the old normal, top epidemiologists have raised concerns about the dropping of masks.
We've argued to "retain mask use in specific situations like public transport and residential care facilities" until there is no community transmission for around four weeks and it's clear the virus has been eradicated again, said Michael Baker, professor of public health at the University of Otago.
But the epidemiologist, who advises the government on its Covid-19 response, acknowledges the challenge masks pose.
"It gets harder to sustain interest in mask use when people think there's no virus any more. We don't have masks ingrained in our culture. And I think people have not got used to them at any point," he told the BBC.
On Monday New Zealand Prime Minister Jacinda Ardern, who has championed social distancing and masks, apologised over a maskless selfie with supporters last week, admitting she made a mistake.
Vietnamese pastor released after 4 years imprisonment over religious freedom advocacy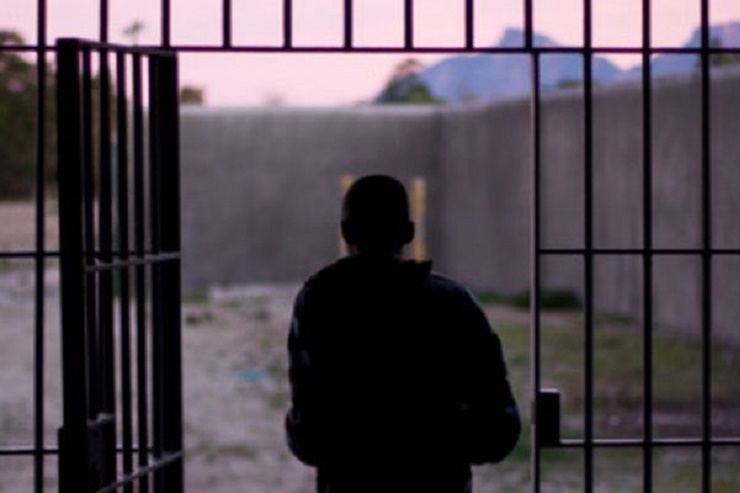 A Vietnamese pastor imprisoned for advocating for religious freedom has finally been released after spending over four years in prison, drawing praise from the United States Commission on International Religious Freedom.
On Sept. 18, USCIRF announced that A Dao, a pastor of the Montagnard Evangelical Church of Christ, had been released from prison. Dao was arrested in 2016 while on his way to visit some members of his church after attending a conference on religious freedom in East Timor.
In April 2017, a Vietnamese court tried and sentenced the pastor to five years imprisonment for allegedly "helping individuals to escape abroad illegally" under Article 275 of the country's Penal Code. Dao was not expected to be released until Aug. 18, 2021.
USCIRF Commissioner James W. Carr, who advocated for Dao's release through USCIRF's Religious Prisoners of Conscience Project, said he hopes the release is a "sign that the Vietnamese government is serious about improving religious freedom conditions and will release other individuals detained for their religious freedom advocacy."
He also called on Vietnam's government to "take steps to ensure that local authorities respect A Dao's freedom and safety should he choose to return to his home village."
Dao had for years advocated for his fellow church members to enjoy religious freedom in Vietnam's Central Highlands. While in prison, the pastor was beaten and abused by prison guards, while his church experienced ongoing harassment from the authorities.
Representative Glenn Grothman, who adopted Dao through the Tom Lantos Human Rights Commission's Defending Freedoms Project, said the pastor's release marked a "hallmark day for both Pastor A Dao and Vietnam."
"I hope that his release is a sign of Vietnam transitioning from an anti-God totalitarian state to a country in which religion in general and Christianity in particular can be openly practiced," he said, adding that the release "shows the importance of American elected officials speaking out against oppression and promoting the importance of religious freedom throughout the world."
"Religion should not be a tool to oppress any person nor a stain on their character," he said. "I hope other American Congressmen familiarize themselves with the oppression that religious minorities, which in many parts of the world are Christians, have to deal with on a daily basis."
Under Vietnam's constitution, citizens are allowed to "follow any religion or follow none" and the government is required to respect and protect freedom of religion. According to estimates, the majority of Vietnam's more than 94 million people practice Buddhism. More than 6 million Vietnamese are Catholic, more than 1 million practice the Cao Dai or Hoa Hao faiths, and approximately 1 to 2 million are Protestant.
However, the constitution permits authorities to override human rights, including religious freedom, for reasons of "national security, social order and security, social morality, and community well-being."
Vietnam's Communist government is particularly suspicious of Christianity, which it associates with former invaders, France and the U.S.
In its 2020 Annual Report, USCIRF noted that Hmong and Montagnard Christians in Vietnam's Northern and Central Highlands are regularly harassed, detained, or even banished because of their religious affiliation. Because of this, USCIRF has recommended that Vietnam be designated as a Country of Particular Concern every year since 2002.
Vietnam ranks as the 21st worst country in the world when it comes to Christian persecution, according to Open Doors USA's 2020 World Watch List. According to the persecution watchdog, Christians in Vietnam are targeted by both government and tribal leaders.
In 2018, Vietnam sentenced and jailed a number of Catholic activists, bloggers and Protestant pastors. In August, a pastor, Le Dinh Luong, was sentenced to 20 years for an alleged attempt to "overthrow the government."
Sources: Christian Post