Daniel Lewis Lee: United States executes first federal prisoner in 17 years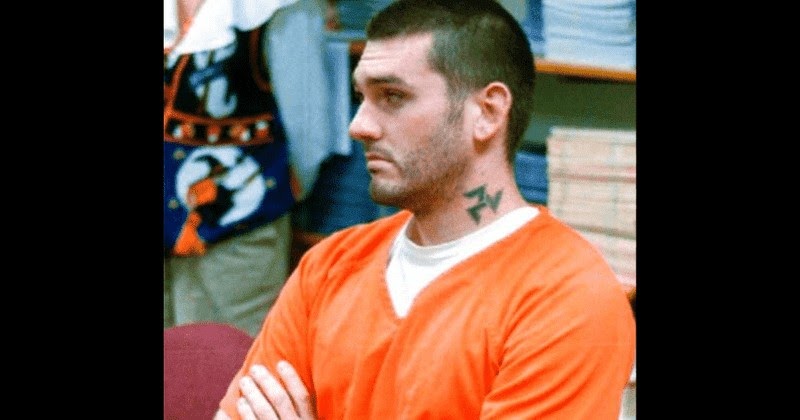 The United States government on Tuesday carried out the first federal execution in 17 years, putting to death a man who killed an Arkansas family in a 1990s plot to build a whites-only nation in the Pacific Northwest. The execution came despite the objection of the victims' family.
Daniel Lewis Lee, 47, of Yukon, Oklahoma, died by lethal injection at the federal prison in Terre Haute, Indiana.
"I didn't do it," Lee said before he was executed. "I've made a lot of mistakes in my life, but I'm not a murderer … You're killing an innocent man."
The decision to move forward with the execution – the first by the Bureau of Prisons since 2003 – drew scrutiny from civil rights groups and the relatives of Lee's victims, who had sued to try to halt it, citing concerns about the coronavirus pandemic.
Critics argued that the government was creating an unnecessary and manufactured urgency for political gain.
"The government has been trying to plough forward with these executions despite many unanswered questions about the legality of its new execution protocol," said Shawn Nolan, one of the attorneys for the men facing federal execution.
The developments are likely to add a new front to the national conversation about criminal justice reform in the lead-up to the 2020 elections.
Lee's execution took place after a series of legal volleys that ended when the Supreme Court stepped in early on Tuesday in a 5-4 ruling and allowed it to move forward.
Four scheduled federal executions had been suspended by Judge Tanya Chutkan of the US district court in Washington, DC, on Monday to allow for legal challenges to the lethal injection that was to be used.
Chutkan's order came less than seven hours before the former white supremacist Lee, who was convicted along with another man of murdering a family of three during a robbery intended to help fund the founding of an "Aryan Peoples Republic", was scheduled to be executed.
The prisoners "have not made the showing required to justify last-minute intervention by a Federal Court", the Supreme Court said in a ruling released in the early hours of Tuesday.
"We vacate the District Court's preliminary injunction so that the … executions may proceed as planned."
Attorney General William Barr originally scheduled five executions for last December, but was ordered to delay them by Chutkan while long-running lawsuits challenging the government's lethal-injection protocol played out.
In staying the executions, Chutkan ruled that the use of a single drug, pentobarbital, to carry out the executions could cause "extreme pain and needless suffering" and may violate a constitutional ban on cruel and unusual punishment.
Lee became the first federal inmate to be executed in the US since 2003 and the first since President Donald Trump announced plans to resume federal executions.
There have been just three federal executions since the death penalty was reinstated in 1988.
Lee and another man, Chevie Kehoe, were convicted in Arkansas in 1999 of the 1996 murders of gun dealer William Mueller, his wife, and her eight-year-old daughter.
Lee, who had since renounced his white supremacist beliefs according to his lawyers, was sentenced to death while Kehoe received three life sentences without the possibility of parole.
Earlene Peterson, 81, whose daughter and granddaughter were killed, has campaigned against Lee's death sentence, saying she wants him to spend the rest of his life behind bars.
"It's an easy way out," Peterson told The New York Times. "He should have to live through this. Like I did."
Peterson and relatives of other victims also filed a lawsuit seeking to delay the execution, arguing that it was dangerous for them to travel to Terre Haute to witness Lee's execution because of the coronavirus pandemic.
An appeals court dismissed the suit on Sunday, but Baker Kurrus, a lawyer for the families, said he would take it to the Supreme Court.
"The federal government has put this family in the untenable position of choosing between their right to witness Danny Lee's execution and their own health and safety," Kurrus said.
The Supreme Court, however, denied their application.
The Bureau of Prisons said Sunday that a member of the Terre Haute prison staff had tested positive for COVID-19.
"There's no reason for anybody to be carrying out executions right now because of the pandemic," said Robert Dunham, executive director of the Death Penalty Information Center.
More than 1,000 US religious leaders urged Trump last week to abandon plans to resume federal executions and Dunham accused the president of "political use of the death penalty".
Only a handful of US states, mainly in the conservative South, still carry out executions. In 2019, 22 people were put to death.
Most crimes are tried under state laws, but federal courts handle some of the most serious crimes, including terror attacks and hate crimes.
Christians in Nepal Continue to Face a Context of Growing Persecution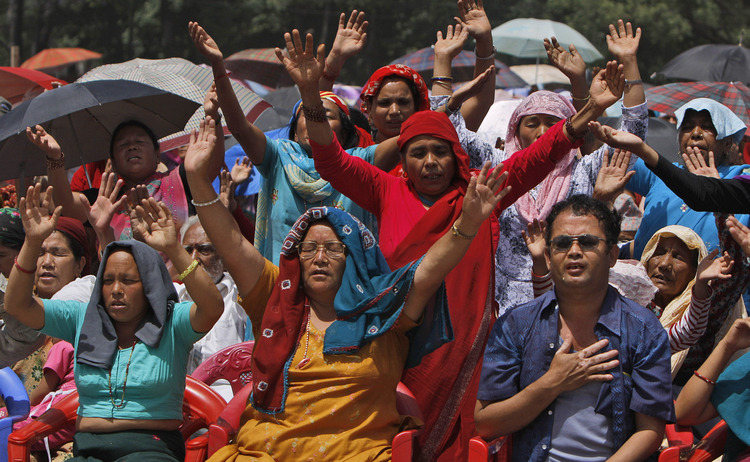 Nepal– Persecution in Nepal continues to be an increasing concern for the growing Christian population of the predominantly Hindu country. The Global Press Journal recently published an article discussing the story of Pastor Hari Tamang, a current example of this persecution. Pastor Tamang has been falsely charged with trafficking children and attempted conversions after he had agreed to shelter children who would have otherwise been put on the street because their former shelter could not help them any longer. Although the trafficking charges were dropped, Tamang is still years later fighting the charges of attempted conversion of the children.
Nepalese law allows for the free exercise of one's religion but forbids the conversion of others. This has produced a context of growing tensions in the society. The Nepalese Christian community says that they are holding fast to the principle that Christ calls His followers to share their faith, but choosing to follow Him is an individual choice, not something to be forced on anyone. Nevertheless, this community is consistently accused of forcefully converting.
Similar cases to that of Pastor Tamang have become more common throughout Nepal as the growth of Christianity as skyrocketed. Advocacy organizations estimate that Christians now number between 2 and 3 million throughout Nepal, comprising a larger portion of the Nepalese population than ever before. Nepal's churches number between 10,000 and 12,000 across the country.
In neighboring India, similar anti-forced conversion laws have been implemented in several states across the country with similar penalties. India, however, has been leading the way in persecuting religious minorities – a trend that only encourages the predominantly Hindu country of Nepal to take similar actions.
The Church also conducts a good deal of aid distribution in communities of need throughout Nepal, which also raises the suspicions of local authorities and devout Hindus who see it as a ploy for conversions. In other words, the charitable actions of the Church are viewed with suspicion. Regardless of this, the Church continues their mission and remains adamant that no forced conversions are taking place, arguing that they are simply fulfilling the teachings of their faith in aiding and serving the poor. The free exercise of religion for Christians means doing exactly that.
Sources:persecution
A Catholic priest Fr. Regalado has been shot dead in the Philippines
A Filipino Catholic priest, Fr. Rene Bayang Regalado, was killed on Sunday by a group of gunmen in the town of Malaybalay, in the southern archipelago island of Mindanao.
Fr. Regalado, 42, was found dead at around 8:00 pm along a road near the Malaybalay Carmel Monastery in Patpat village. His body had a bruise near his left eye and a white shoelace was tied on his left hand.
Many believe that Fr. Regalado was returning to the St. John XXIII College Seminary where he was staying.
Killed by unknown gunmen
A statement issued on Monday by the diocese of Malaybalay indicates, according to the initial information gathered, that gunshots were heard on the road near the Malaybalay Carmel Monastery, Patpat, around 7:30 pm on Sunday, prompting the monastery to call the police for assistance.
Soon after, first responders from the local police arrived at the scene of the crime and conducted an initial investigation. Fr. Regalado's body was then taken to a funeral home in preparation for an autopsy. His car was also taken to the Philippine National Police Headquarters as part of an ongoing official investigation.
Fr. Regalado will be buried at the Malaybalay Catholic cemetery on a date to be determine.Ordained to the priesthood on 18 October 2007, Fr. Regalado finished his baccalaureate degree in Theology at San Isidro College.
He had his pre-college and college seminary formation at St. John XXIII pre-college and college Seminaries in Malaybalay City. He finished his studies in theology at the St. John Mary Vianney Theological Seminary in Camama-an, Cagayan de Oro City.