Hate and Violence Against Christians Increases Despite Pandemic in India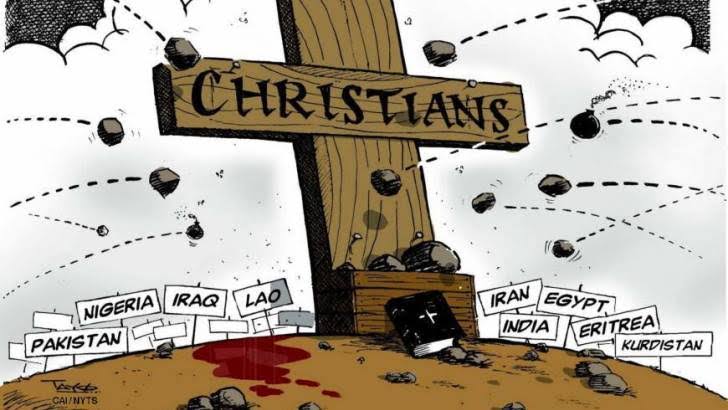 India – According to The Siasat Daily, a mid-year report from the Religious Liberty Commission of Evangelical Fellowship of India (EFIRLC) showed an increase of hate and violence against Christians despite COVID-19 pandemic and national lockdown.
"The absolute sense of impunity, generated by the pandemic and lockdown, and the absence of civil society on the streets and in the courts, has aggravated the environment of targeted hate and violence against Christians in major states and the National Capital Territory," EFIRLC said in their report.
The 33-page report stated that the situation for Indian Christians worsened in the first six months of 2020. The report specifically noted that police were resistant to register cases and religiously motivated crimes went unreported or under reported.
"Uttar Pradesh, ruled by the Bharatiya Janata Party (BJP), has the dubious distinction of topping the persecution scale with 32 cases of hate crimes," the EFIRLC stated. "Tamil Nadu also made headlines with some very troubling cases of violence. Tribal states, such as Chhattisgarh and Jharkhand, also saw a renewed spurt of persecution with 24 and 10 cases recorded."
EFIRLC demanded that the BJP-led government enact legislation to protection religious minorities. The EFIRLC also encouraged the enforcement of law against individuals and groups promoting hate, violence, and false accusations against Indian Christians.
Sources:Persecution
സാമൂഹ്യ ക്ഷേമ പെൻഷൻ വിതരണം ഇന്ന് മുതൽ ; ലഭിക്കുന്നത് 1400 രൂപ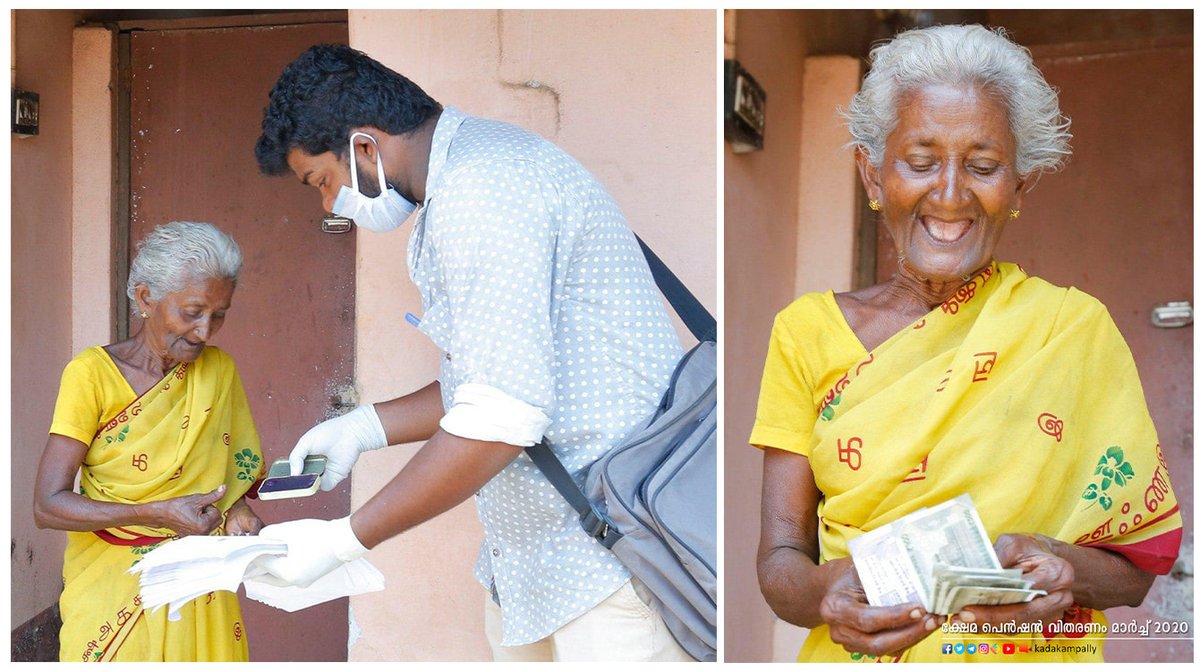 തിരുവനന്തപുരം  : സെപ്റ്റംബറിലെ സാമൂഹ്യ ക്ഷേമ പെൻഷൻ വിതരണം ഇന്ന് മുതൽ ആരംഭിക്കും. അതേസമയം, ക്ഷേമ നിധി- പെൻഷൻ വിതരണം ഇന്നലെ മുതൽ ആരംഭിച്ചിരുന്നു.
1400 രൂപ വീതമാണ് ഇക്കുറി അർഹരായവരിലേക്ക് എത്തുക. ഉയർന്ന പെൻഷൻ ലഭിക്കുന്നവർക്ക് പഴയ നിരക്ക് തന്നെ ലഭിക്കും. സാമൂഹ്യ സുരക്ഷ പെൻഷൻ ഇനത്തിൽ 606.63 കോടി രൂപയും ക്ഷേമ പെൻഷൻ ഇനത്തിൽ 85.35 കോടി രൂപയും മാണ് സർക്കാർ അനുവദിച്ചിരിക്കുന്നത്. കൊവിഡിനെ തുടർന്ന് മുൻ കരുതലുകൾ സ്വീകരിച്ചായിരിക്കും വിതരണം.
Anti-Christian Conspiracy Used to Justify Proposed NGO Restrictions in India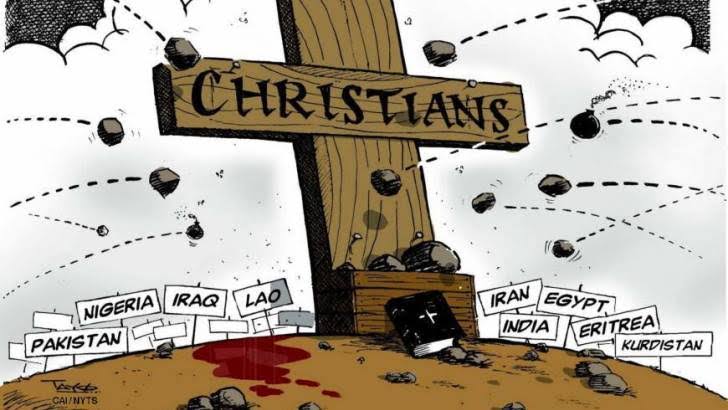 India – Earlier this week, the Bharatiya Janata Party (BJP) led government proposed adding new restrictions to India's Foreign Contribution (Regulation) Amendment (FCRA). Based on the debate in parliament, an often used anti-Christian conspiracy theory is being used to partially justify the proposed restrictions.
The proposed restrictions would require NGOs to use an Aadhaar card, a biometric electronic document, in order to conduction financial transactions with foreign sources. The government would also be given sweeping power to stop NGOs from using foreign funds by ordering a summary enquiry of the NGO's finances.
Critics of the new restrictions claim the government is seeking powers to harass NGOs, especially those critical of the current government and those led by religious minorities.
As the proposed restrictions were debated in the Lower House of the Indian Parliament, the Lok Sabha, members of the BJP used an anti-Christian conspiracy theory to justify the government's actions. These BJP members claimed that foreign funds were being used by Christians to fraudulently convert Hindus to Christianity.
"We know what happened in the Northeast, how things have changed in the last 50 years, and how a particular religion has become prominent," BJP leader SP Singh said. Singh went on to claim that foreign donations could also be correlated with civil unrest in India's Northeast.
Hindu nationalists frequently use the specter of fraudulent religious conversions to pass laws and regulations that limit religious freedom. According to these nationalists, Indian Christians are accused of converting poor Hindus to Christianity in mass by fraudulent means. Due to growing religious intolerance, many radical Hindu nationalists view almost all religious conversions to non-Hindu faiths as forced or fraudulent.
However, India's own population data does not support this conspiracy of mass conversions to Christianity. In 1951, the first census after independence, Christians made up 2.3% of India's population. According to the 2011 census, the most recent census data available, Christians still make up 2.3% of the population.
While many Christians have been accused of engaging in forced conversions, often by radical Hindu nationalists, no individual has been convicted of forced conversions in India. This is despite the fact that anti-conversion laws have been on the books in some states since 1967.
Sources:Persecution