China: Churches shuttered, turned into cultural centers promoting socialist values
As part of China's ongoing crackdown on Christianity, Communist authorities have converted a number of state-approved Three-Self churches into cultural centers promoting President Xi Jinping's socialist values.
Persecution watchdog China Aid reports that recently, Flowing Stream Church in Funing County's Yangzai township, Jiangsu province was forcibly occupied by officials with China's Communist Party and converted to "Yangzai Township Flowing Stream Village Cultural Service Center."
The church had previously been disbanded by the local United Front Department and was accused of "occupying village's cultural base."
A local villager told China Aid that now, the building is used to promote President Xi's core socialist values and spread "positive energy" instead of the Gospel.
Another church in the vicinity, Beizhouzhuang Church, was converted to "Beizhouzhuang Cultural Compound" after the members "voluntarily donated the venue for the village according to the government." The church was also first disbanded last October for not having the right registration, according to China Aid.
In recent years, numerous reports have emerged of Chinese authorities replacing crosses with the CCP flag and images of Jesus Christ with President Xi, and converting churches into buildings for political activities.
These activities are part of a larger strategy on the part of the CCP to shut down any kind of organizing outside of the party, according to persecution watchdog Open Doors USA.
The organization, which ranks China 23rd on its list of 50 countries where it is most difficult to be a Christian, notes that all churches are perceived as a threat if they become too large, too political, or invite foreign guests.
In April, a believer in the Yangbu town said local authorities demolished the cross of a Three-Self church, with plans to convert the 300-square-meter church into a facility for the elderly.
It was also reported that amid the coronavirus outbreak, poor Christian villagers in several provinces were ordered to renounce their faith and replace displays of Jesus with portraits of Chairman Mao and President Xi or risk losing their welfare benefits.
David Curry, president and CEO of Open Doors USA who was in China on a fact-finding trip days before COVID-19 emerged from Wuhan province, "witnessed firsthand how the Chinese government is using mass surveillance and data modeling to monitor and punish citizens who choose to attend church or share religious material."
"The forced closure of thousands of churches and the removal of crosses from buildings are now-commonplace tactics by the Chinese government in order to limit, if not extinguish, Christian practice," Curry wrote in an op-ed. "China's totalitarian ambition to build a god-as-government state is motivating the steady eradication of religious practice, at any cost."
China, an officially atheist country, has also been accused of engaging in human rights crimes against other religious minority groups, including Uighur Muslims, Falun Gong practitioners, and Tibetan Buddhists.
Last year, U.S. Ambassador-at-Large for International Religious Freedom Sam Brownback said during a trip to Hong Kong that the CCP "is at war with faith."
"It's a war they will not win," Brownback declared, according to reports. "The Chinese Communist Party must hear the cry of its people for religious freedom."
Sources: Christian Post
750 killed at Ethiopian Orthodox church said to contain Ark of the Covenant: report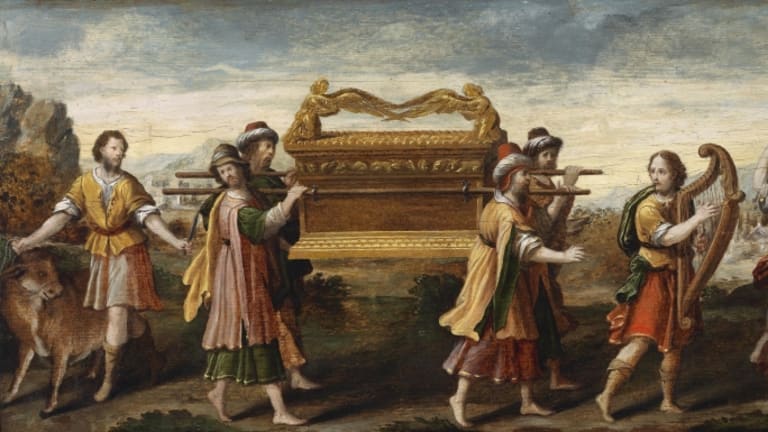 Around 750 people were killed in an attack on an Orthodox church, which is said to contain the Ark of the Covenant described in the Book of Exodus in the Bible, in northern Ethiopia's war-torn Tigray region — home to thousands of churches and monasteries — according to reports.
Hundreds of people hiding in Maryam Tsiyon Church in Aksum amid an armed conflict were brought out and shot to death, and local residents believe the aim was to take the Ark of Covenant to Addis Ababa, the Belgium-based nonprofit European External Programme with Africa reported in this month's situational report, released on Jan. 9.
"The number of people killed is reported as 750," it said. The church, the most ancient and sacred of Ethiopian Christianity and also known as the Church of St. Mary of Zion, belongs to the Ethiopian Orthodox Tewahedo Church.
"I've not heard more than rumours about the looting of the Arc from Maryam Tsion, but if it's true that up to 750 died defending it, it is conceivable that the attackers didn't stop there," said Michael Gervers, a professor of history at the University of Toronto, according to The Telegraph.
"The government and the Eritreans want to wipe out the Tigrayan culture. They think they're better than rest of the people in the country. The looting is about destroying and removing the cultural presence of Tigray," Gervers explained.
Former BBC World Service Africa editor and Senior Research Fellow at the Institute of Commonwealth Studies, Martin Plaut, said that those who escaped the Aksum massacre had reported that the attack began after Ethiopian federal troops and Amhara militia approached the church, the U.K.'s Church Times reported.
"People were worried about the safety of the Ark, and when they heard troops were approaching feared they had come to steal it. All those inside the cathedral were forced out into the square," Plaut was quoted as saying.
About 1,000 people were believed to be in the church complex at the time of the attack. The EEPA said the massacre was carried out by Ethiopian federal troops and allied Amhara militia that are fighting the Tigray People's Liberation Front.
The church and and the Ark have likely not been damaged, Plaut added.
The fighting began in Tigray since Nov. 4 when the region's ruling political party Tigray People's Liberation Front captured the Northern Command army base in the regional capital Mekelle as part of an uprising, after which Prime Minister Abiy Ahmed ordered a military offensive. Abiy claimed on Nov. 28 that the Ethiopian National Defense Force had regained "full command" of Mekelle.
Sources:Christian Post
Charges dropped against deacon arrested for singing hymns outdoors
A court has dismissed all charges against a church deacon who was one of the three arrested last September for singing while not wearing a mask at a "psalm sing" outdoor worship service held in Moscow City, Idaho.
The Idaho District Court dropped charges against Gabriel Rench in the case State of Idaho v. Gabriel Rench. The deacon was arrested at an event hosted by Christ Church and held outside City Hall in response to the extension of a COVID-19-prompted mask mandate imposed by Moscow's mayor at the time, the law firm Thomas More Society, which represented the church, said.
"We had done the Psalm sing in the past under the same [mask] resolution and we weren't arrested, we weren't warned … we were just taking our constitutional liberties to do what we're allowed to do under the Constitution — worship," Rench said, referring to the event that was attended by about 200 people.
The city of Moscow, "appears to have been so anxious to make an example of Christ Church's opposition to their desired COVID restrictions that they failed to follow the mandatory exemptions articulated in their own laws," Thomas More Society Special Counsel Michael Jacques noted.
"The Moscow City Code allows the Mayor to issue public health emergency orders, but exempts '[a]ny and all expressive and associative activity that is protected by the United States and Idaho Constitutions, including speech, press, assembly, and/or religious activity,'" Jacques explained. "Mr. Rench and the other worshipers who were arrested had their constitutionally protected liberties violated and their lives disrupted — not only by the inappropriate actions of law enforcement officers, but also by city officials who did not immediately act to correct this unlawful arrest."
After Rench and others were arrested in September, the church wrote on its Facebook page: "Yesterday Christ Church sponsored a flash psalm sing at city hall. We were going to appear there at quarter to [5 p.m.], sing three psalms or hymns, then the doxology, and then out. The songs were Psalm 20, Psalm 124, and 'Amazing Grace.' When we arrived, the police were waiting for us. One of them informed me that people either had to social distance or wear a mask or otherwise face a citation."
Douglas Wilson, who wrote the post, added: "I told him that I would inform everyone of that, which I did. I said a brief prayer, and we began to sing. Over the following 15 minutes of singing, three of our people were arrested, and two others were cited."
Sources:Christian Post