US orders China to close consulate in Houston within 72 hours
Beijing: China said Wednesday that it has been ordered by the United States to close its consulate general in Houston, in a move that could inflame already strained tensions between the world's two major powers that have been in conflict over economic and security matters.
"On July 21, the U.S. abruptly demanded that China's consulate general in Houston cease all operations and events," Foreign Ministry spokesman Wang Wenbin told reporters, criticizing Washington for "seriously" violating international law.
"The unilateral closure of China's consulate general in Houston within a short period of time is an unprecedented escalation of its recent actions against China," the spokesman said.
"We urge the U.S. to immediately revoke this erroneous decision. Should it insist on going down this wrong path, China will react with firm countermeasures," Wang added.
Citing a source, Reuters reported later Wednesday that the Communist-led Chinese government has been considering ordering the United States to shut its consulate general in the central city of Wuhan as a retaliation.
Chinese state-run media said the United States has given China 72 hours to close the consulate general in Houston in the southern state of Texas.
U.S. State Department spokeswoman Morgan Ortagus said in a statement that the closure of China's consulate general had been ordered "to protect American intellectual property and American's private information," according to Reuters.
Washington will "not tolerate" Beijing's "violations of our sovereignty and intimidation of our people," its "unfair trade practices, theft of American jobs, and other egregious behavior," she was quoted by Reuters as saying.
Earlier, U.S. media reported, citing the Houston Police Department, that documents were being burned in the courtyard of the consulate general in the city on Tuesday night, although Wang said it has been operating "in a normal manner."
Sino-U.S. ties have been significantly deteriorating since China decided to enact a national security law for its territory Hong Kong, sparking concerns about an erosion of human rights and freedoms in the former British colony.
Late last month, the National People's Congress Standing Committee, China's top legislative body, went on to enact the security law, prohibiting acts of secession, subversion, terrorism and collusion with foreign forces in Hong Kong.
Under China's "one country, two systems" policy, Hong Kong was promised it would enjoy the rights and freedoms of a semiautonomous region for 50 years following its return to Chinese rule in 1997.
Beijing and Washington have also been at odds over several other issues such as business practice, trade, Taiwan and the South China Sea ahead of the U.S. presidential election in November, in which President Donald Trump is seeking a second term in the White House.
China, meanwhile, expressed its welcome for U.S. Defense Secretary Mark Esper's eagerness to visit the Asian country by the end of the year, even as he has lambasted Beijing's maritime assertiveness in the disputed South China Sea.
"We expect that the United States will create a positive atmosphere for exchanges and dialogues between the militaries of the two nations," Wang said.
On Tuesday, Esper told a virtual event hosted by an international research institute, "Before the year is out, I hope to visit the PRC for the first time as secretary," citing the acronym of the People's Republic of China.
He said his possible visit to China would be designed to "enhance cooperation on areas of common interest, establish the systems necessary for crisis communications and reinforce our intentions to openly compete in the international system."
Last week, the U.S. government added tension to the relations by calling Beijing's claims to offshore resources across most of the South China Sea "completely unlawful."
അമേരിക്കന്‍ പൗരത്വം ലഭിക്കുന്നതിനുള്ള പരീക്ഷ ലളിതമാക്കി യുഎസ്
വാഷിങ്ടന്‍ ഡി സി: അമേരിക്കന്‍ പൗരത്വം ലഭിക്കുന്നതിനുള്ള പരീക്ഷ ലളിതമാക്കി ബൈഡന്‍ ഭരണകൂടം ഉത്തരവിറക്കി. ട്രംപ് ഭരണകൂടം പരിഷ്ക്കരിച്ച പൗരത്വ പരീക്ഷ സംബന്ധിച്ച് വിവിധ സംഘടനകളില്‍ നിന്നും ഉയര്‍ന്ന പരാതിയും പരീക്ഷാര്‍ഥികളുടെ ബുദ്ധിമുട്ടും കണക്കിലെടുത്താണു പഴയ രീതിയിലേക്ക് പരീക്ഷ മാറ്റിയത്. മാര്‍ച്ച് 1 മുതലാണ് ഇത് പ്രാബല്യത്തില്‍ വരുക.
2020ല്‍ ട്രംപ് പരിഷ്ക്കരിച്ച പൗരത്വ പരീക്ഷയ്ക്ക് 128 ചോദ്യങ്ങളില്‍ നിന്നും തിരഞ്ഞെടുക്കുന്ന 20 ചോദ്യങ്ങള്‍ക്കാണ് ഉത്തരം നല്‍കേണ്ടത്. എന്നാല്‍ പഴയ പരീക്ഷ സംമ്പ്രദായമനുസരിച്ച് (2008 ല്‍) നൂറു ചോദ്യങ്ങളില്‍ നിന്നും 10 ചോദ്യങ്ങള്‍ക്കാണ് ഉത്തരം നല്‍കേണ്ടത്. പരീക്ഷയില്‍ 60 ശതമാനം മാര്‍ക്ക് ലഭിക്കേണ്ടതുണ്ട്.
മാര്‍ച്ച് 1 മുതല്‍ പുതിയ നിയമം നിലവില്‍ വരുന്നതിനാല്‍ പരീക്ഷയ്ക്ക് തയാറെടുക്കുന്നവര്‍ക്ക് 2020 ലെയോ, 2008 ലെയോ പരീക്ഷ രീതി തിരഞ്ഞെടുക്കുന്നതിനുള്ള അവസരം ലഭിക്കും. ഡിസംബര്‍ 1 (2020) മുതല്‍ മാര്‍ച്ച് 1 (2021) വരെ അപേക്ഷിക്കുന്നവര്‍ക്കാണ് ഇതു ബാധകം.
പരീക്ഷയെ കുറിച്ചുള്ള കൂടുതല്‍ വിവരങ്ങള്‍ സിറ്റിസണ്‍ ഷിപ്പ് റിസോഴ്‌സ് സെന്റര്‍ (USCIS WEBSITE) ല്‍ നിന്നും ലഭിക്കും. നിലവിലെ പരീക്ഷ രീതി പ്രയാസമാണെന്നതിനാല്‍ അര്‍ഹമായ പലര്‍ക്കും പൗരത്വം നിഷേധിക്കപ്പെടുന്നുവെന്ന് പരാതി ഉയര്‍ന്നിരുന്നു. കൂടുതല്‍ പേര്‍ക്ക് അമേരിക്കന്‍ പൗരത്വം നല്‍കുക എന്ന ബൈഡന്‍ ഭരണകൂടത്തിന്റെ നയമാണ് പൗരത്വ പരീക്ഷ കൂടുതല്‍ ലളിതമായ രീതിയിലേക്ക് തിരിച്ചുകൊണ്ടുപോകുന്നതിന് പ്രേരിപ്പിച്ചത്.
Sources:Nerkazhcha
Jihadist Fulani Kidnap Three Christians, Kill Church Elder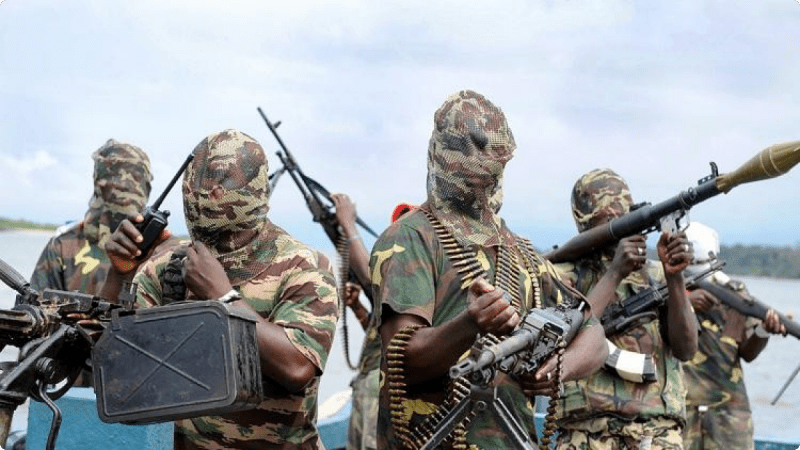 Nigeria – According to The Morning Star News, Fulani herdsmen shot and killed 65-year-old Mati Sani, a lay-leader of Evangelical Church Winning All (ECWA) and abducted three Christians while hospitalizing another. The attack occurred in Kankara County, Katsina state, in the early morning hours of February 16th.
Mati Sani's son, Reverend Ali Mati, was paraphrased in a Morning Star News report: "'Fulani Bandits' also abducted Ibrahim Lawal, Mamar Rahila and Hafsat Yusuf, besides shooting and wounding Danjuma Sani Mati, who was receiving treatment at the Federal Medical Center in the city of Katsina. The victims are all Christians who are related to each other" said Mati.
This past December, Kankara County was also attacked by Fulani militant herdsmen when students at the Government Secondary School were abducted, only to be released after a government paid ransom.
The United Kingdom's All-Party Parliamentary Group for International Freedom or Belief, (APPG), commented on Nigeria's lack of governmental control over killer Fulani: "In 2015, Muhammadu Buhari, a Fulani, was elected president of Nigeria…he has done virtually nothing to address the behavior of his fellow tribesmen in the Middle Belt and in the south of the country". On December 7th, The U.S. State Department added Nigeria to their list of Countries of Particular Concern for tolerating "systematic, ongoing, egregious violations of religious freedom."
Please pray for President Muhammadu Buhari and the Nigerian government, that God will give them the wisdom and strength to eradicate corruption in their political systems. Please join us in praying for our brothers and sisters in Nigeria, for the Lord to strengthen the Nigerian church and heal His persecuted children of their trauma. Please also pray for the souls of those who persecute the church, that all will repent and find salvation in Christ.
Sources:persecution