Apple overtakes Saudi Arabia's Aramco to become world's most valuable company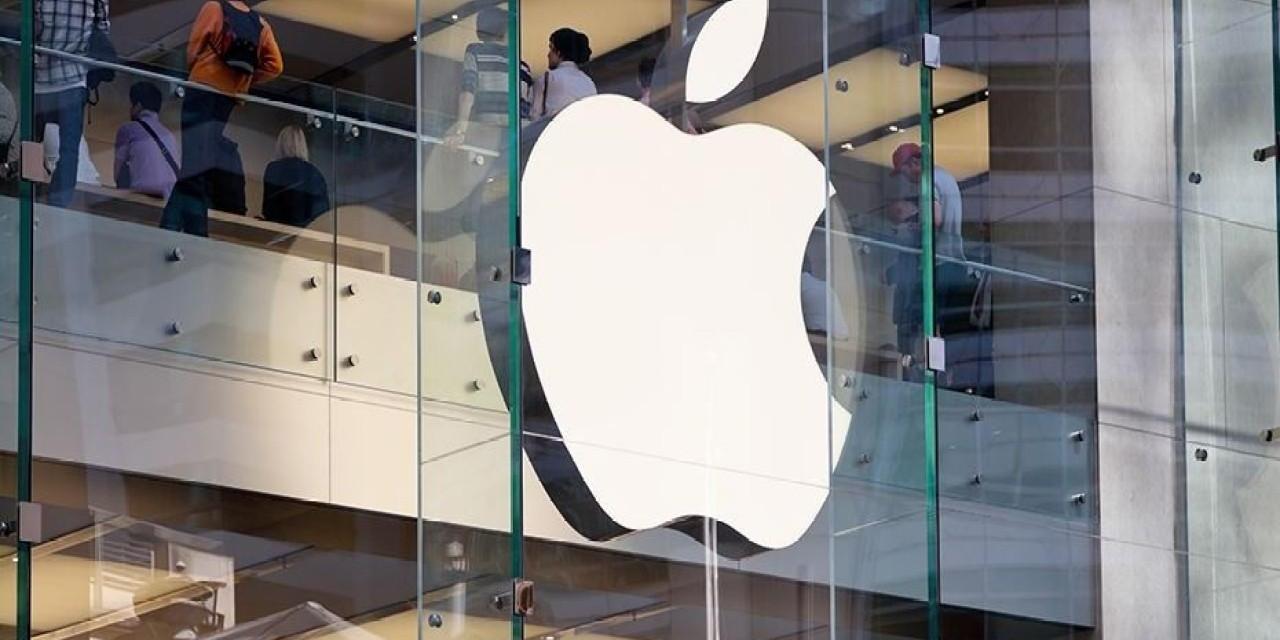 Riding on strong quarter results despite the pandemic, Apple has surpassed Saudi Aramco to become the worlds most valuable company with a market cap of $1.84 trillion.
The strong earnings report helped Apple shares closed up 10.47 per cent on Friday to become the world's most valuable publicly traded company, surpassing the largest oil producer reports .
Saudi Aramco now trails at $1.76 trillion.
Despite the pandemic that hit its supply chain and forced the iPhone maker to close retail stores worldwide, Apple shares are up more than 44 per cent this year.
Apple has posted $59.7 billion in revenue for its fiscal 2020 third quarter that ended June 27, an increase of 11 per cent from the year-ago quarter, as iPhone sales beat the Wall Street estimates.
Apple's board of directors has also approved a four-for-one stock split, effective from August 31.
"Apple's record June quarter was driven by double-digit growth in both Products and Services and growth in each of our geographic segments," said Apple CEO Tim Cook.
"In uncertain times, this performance is a testament to the important role our products play in our customers' lives and to Apple's relentless innovation," he said in a statement.
The iPhone sales were $26.4 billion, iPad revenue was $6.6 billion while Mac revenue reached $7.1 billion.
Shopping malls in Oman will be cashless from next year
Muscat: Shops, businesses and other commercial activities will need to provide cashless payment options to customers, with effect from January 1, 2022, the Ministry of Commerce, Industry and Investment Promotion (MOCIIP) has announced.
The move comes as part of the measures to reduce the amount of cash circulating in the market, and help boost digital transformation, under the plans of Oman Vision 2040.
The first phase of rolling out cashless payment options will cover all activities in industrial areas, shopping complexes, commercial establishments, gift stores, companies involved in the sale of food, jewellers, restaurants and cafes, fruit and vegetable shops, electronics stores, shops selling construction materials, and tobacconists.
"To ensure this service can be easily provided, the Central Bank of Oman, in coordination with other banks and payment service providers, has issued point of sale (POS) devices for merchants, without any need for an installation fee, or any monthly and/or annual charges for the same," said MoCIIP in a statement.
"However, merchant service fees due to the Central Bank of Oman will be applicable," added the ministry. "These fees will not be more than 1.5 per cent of payments made through debit cards, up to a fee of OMR10, and not more than 0.75 per cent of transactions done through mobile phones using QR codes."
A number of banks and mobile phone operators already have cashless payment services in place. Mobile wallets help customers add money into their accounts, which can then be used to pay for services, or be sent to others. These also help them receive payments from others.
Such services are now regularly used in the country to pay for a number of every day essentials, as well as utilities such as rent, electricity, water, internet, and other fees. "Cashless payments make for very convenient options in store, particularly since a lot of people many not carry plenty of cash with them," said Said, an Omani national.
"This is a trend the entire world is moving towards," added Mehmood, a Pakistani national. "Digital payments are quick, easy, safe, and convenient."
ബാങ്കിന്റെ വ്യാജസൈറ്റുണ്ടാക്കി ഓൺലൈൻ തട്ടിപ്പ്
തൃശ്ശൂർ: എസ്.ബി.ഐ.യുടെ വ്യാജ സൈറ്റ് ഉണ്ടാക്കി ഓൺലൈൻ തട്ടിപ്പ്. ഓൺലൈൻ ബാങ്കിങ് ആപ്ലിക്കേഷനായ യോനോയുടെ പേരിലാണ് തട്ടിപ്പ് നടക്കുന്നത്. ഈ ആപ്ലിക്കേഷൻ ബ്ലോക്ക് ചെയ്തെന്ന സന്ദേശമാണ് തട്ടിപ്പിന്റെ ആദ്യപടി. ഇതോടൊപ്പമുള്ള ലിങ്കിൽ ക്ലിക്ക് ചെയ്യുന്നതോടെ എസ്.ബി.ഐ.യുടേതെന്ന് തോന്നിക്കുന്ന വെബ്സൈറ്റിൽ പ്രവേശിക്കും.
അവിടെ യൂസർ നെയിം, പാസ്വേഡ്, ഒ.ടി.പി. എന്നിവ ടൈപ്പ് ചെയ്യാൻ ആവശ്യപ്പെടും. യഥാർഥ വെബ്സൈറ്റ് എന്ന് തെറ്റിദ്ധരിച്ച് ഉപഭോക്താവ് അവരുടെ വിവരങ്ങൾ നൽകുന്നു. ബാങ്ക് അക്കൗണ്ടിലുള്ള പണം നഷ്ടപ്പെടും.
തൃശ്ശൂർ സിറ്റി പോലീസ് പരിധിയിൽ മാത്രം പന്ത്രണ്ടോളം പരാതികളാണ് ഇതുവരെ കിട്ടിയത്. എന്നാൽ തട്ടിപ്പിനിരയായ വിവരം പലരും അറിയുന്നില്ലെന്നാണ് പോലീസ് പറയുന്നത്. എ.ടി.എം. വഴിയാണ് പണം പിൻവലിക്കുന്നതെന്നതിനാൽ ഇരുപതിനായിരം രൂപയ്ക്ക് താഴെയുള്ള തുകയാണ് ഒരുതവണ നഷ്ടപ്പെടുന്നത്. ജനങ്ങൾ ജാഗ്രത പാലിക്കണമെന്ന് പോലീസ് പറഞ്ഞു. സുരക്ഷാനിർദേശങ്ങളും പുറത്തിറക്കി.
കടപ്പാട് :കേരളാ ന്യൂസ്