U.S. Bans TikTok, WeChat from App Stores Amid China Concerns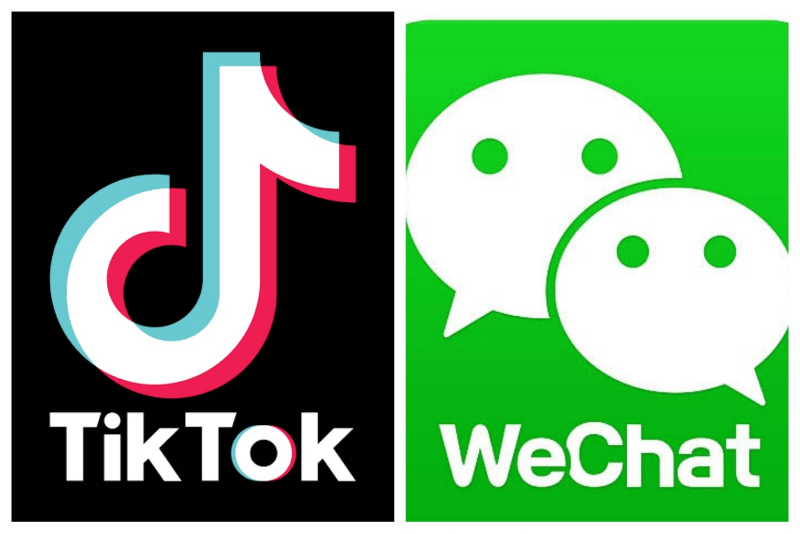 Washington — The Trump administration said Friday it would bar the Chinese-owned mobile apps WeChat and TikTok from U.S. app stores as of midnight Sunday, a significant escalation in America's tech fight with China that takes aim at two popular services used by more than 100 million people in the United States.
In a series of moves designed to render WeChat essentially useless within the United States, the government will also ban American companies from processing transactions for WeChat or hosting its internet traffic.
Similar restrictions will also go into effect for TikTok on Nov. 12 unless the company can assuage the administration's concerns that the popular social media app poses a threat to U.S. national security. TikTok, which is owned by China's ByteDance, is currently in talks with Oracle about a deal that could transfer some control to the American software maker. The Commerce Department said the prohibitions could be lifted if TikTok resolves the administration's national security concerns by the November deadline.
The actions follow an Aug. 6 executive order in which President Trump argued that TikTok and WeChat collect data from American users that could be retrieved by the Chinese government. The administration has threatened fines of up to $1 million and up to 20 years in prison for violations of the order.
TikTok, which does not directly operate in China, has become a wildly popular platform for sharing viral videos in the United States. WeChat is at the center of digital life in China, functioning as a chat app, a payment platform and a news source. It is a vital source of connection for the global Chinese diaspora, but also a conduit for Chinese propaganda and surveillance.
Friday's move is the latest tangible sign that the global internet, which once promised to break down political borders and connect the planet's citizens, is fracturing, driven by nationalism and security fears.
People in China, the world's most populous nation, can't use the world's most popular products, including Google, Facebook, YouTube and WhatsApp. Soon, Americans won't be able to use WeChat. And even TikTok, perhaps China's most successful digital export, is now under threat in the United States and has already been banned in India.
TikTok spokesman Josh Gartner said in a statement that the company was disappointed in the Commerce Department's decision.
"We will continue to challenge the unjust executive order, which was enacted without due process and threatens to deprive the American people and small businesses across the U.S. of a significant platform for both a voice and livelihoods," he said.
Tencent Holdings, which owns WeChat, called the rules "unfortunate" and said it would "continue to discuss with the government and other stakeholders in the U.S. ways to achieve a long-term solution."
Oracle did not respond to a request for comment.
While the government is ordering a ban on the apps, it will largely be up to Apple and Google — which make the software that backs nearly all the world's smartphones — to remove the apps from their stores. The two companies could face civil or criminal penalties for failing to comply with the new rules.
Apple and Google did not respond to requests for comment. Both have said in the past that they comply with the local laws in each country they serve.
Commerce Secretary Wilbur Ross, in an interview on Fox Business Network on Friday morning, said that the ban would initially have a much greater impact on WeChat.
"For all practical purposes it will be shut down in the U.S., but only in the U.S., as of midnight Monday," Mr. Ross said.
TikTok would also face some changes, but would still be allowed to function until Nov. 12, Mr. Ross said, at which point it would face a ban if there was no deal that satisfied the administration's concerns.
"As to TikTok, the only real change as of Sunday night will be users won't have access to improved updated apps, upgraded apps or maintenance," he said.
2021 മുതൽ ഫീച്ചറുകളും അക്കൗണ്ടുകളും ഗൂഗിള്‍ ചാറ്റിലേക്ക്.
ന്യൂയോര്‍ക്ക്: ലോകത്ത് മൈക്രോസോഫ്ട് ഒപ്പം കിടപിടിക്കുന്ന ടെക് ഗ്രൂപ്പായ 'ഗൂഗിള്‍' 2021 ല്‍ പുതിയ പരിഷ്‌കാരങ്ങളുമായാണ് തങ്ങളുടെ ഉപയോക്താക്കളുടെ അടുത്തേക്ക് വരുന്നത് . ഹാങ്ഔട്ടിനെ പൂര്‍ണ്ണമായും അടുത്ത വര്‍ഷം നിര്‍ത്തലാക്കാനാണ് ഗൂഗിളിന്റെ പരിപാടി. തുടര്‍ന്ന് എല്ലാ ഹാങ്ഔട്ട് ഫീച്ചറുകളും അക്കൗണ്ടുകളും തുടര്‍ന്ന് ഗൂഗിള്‍ ചാറ്റിലേക്ക് മാറും. ഈ ഗൂഗിള്‍ ചാറ്റ് ജിമെയില്‍ ഉപയോഗിക്കുന്ന എന്നാ ഉപയോക്താക്കള്‍ക്കും സൗജന്യമായി ഉപയോഗിക്കുന്ന രീതിയിലേക്ക് മാറും.
2021 ഓടെ എല്ലാ ഹാങ്ഔട്ട് ഉപയോക്താക്കള്‍ക്ക് എല്ലാം ഗൂഗിള്‍ ചാറ്റിലേക്ക് ചേക്കേറാം. ഇത്തരത്തിലുള്ള അപ്ഗ്രഡേഷന്‍ ഓട്ടാമാറ്റിക്കായി ഉപയോക്താക്കള്‍ക്ക് ലഭിക്കാനാണ് സാധ്യത. സാധാരണ ചാറ്റ് റൂമുകളിലെ എല്ലാ സൗകര്യങ്ങളും ഗൂഗിള്‍ ചാറ്റിലും ലഭ്യമാവും. പ്രത്യേകിച്ച് ഇമോജി റിയാക്ഷന്‍സ്, ആനിമേറ്റഡ് ഇമോജീസ്, ഗ്രൂപ്പ് മെസേജിങ്, ഡയറക്ട് മേസേജിങ് എല്ലാം ഇവയെല്ലാം ഗൂഗിളിന്റെ ചാറ്റ് റൂമില്‍ നിങ്ങളെ തേടിയെത്തും. കൂടാതെ വോയ്‌സ് ചാറ്റിങ് ഫെസിലിറ്റി, വോയ്‌സ് കോള്‍ എന്നിവയും അതോടൊപ്പം ലഭ്യമാവും.
അധികം താമസിയാതെ ഗൂഗിള്‍ ചാറ്റ് കൂടുതല്‍ വിശേഷ സവിശേഷതകള്‍ കൂട്ടിചേര്‍ക്കുമെന്നാണ് പ്രതീക്ഷ. ഫെയ്‌സ്ബുക്ക് മെസെഞ്ചര്‍ തുടങ്ങിയവയെ വെല്ലുവിളിക്കാനാണ് ഗൂഗിള്‍ ചാറ്റിന്റെ തിരുമാനം. ജിമെയില്‍ അക്കൗണ്ട് എടുത്തവര്‍ക്ക് അത് ലോഗിന്‍ ചെയ്യുന്ന എല്ലാ പ്ലാറ്റ്‌ഫോമിലും ഗൂഗിള്‍ ചാറ്റിന്റെ സേവനം ലഭ്യമാവും. മൊബൈല്‍, ഡെക്‌സ്‌ടോപ്, നോട്ട്പാഡുകള്‍, ടാബ്‌ലറ്റ് എന്നിവയിലെല്ലാം ഇത് ലഭ്യമാവും. നിമിഷ നേരത്തിലുള്ള പോപ്പ് അപ്പുകളും, മെമ്മറികളും, ചാറ്റ് ഹിസ്റ്ററി സൂക്ഷിക്കുന്ന സൗകര്യങ്ങളും എന്നുവേണ്ടുന്ന എല്ലാ സൗകര്യങ്ങളും ഇതില്‍ ലഭ്യമാവും എന്നതും ഇതിന്റെ സവിശേഷതയാണ്. ലോകത്ത് ഏറ്റവും കൂടുതല്‍ ആളുകള്‍ ഉപയോഗിക്കുന്ന് ഇപ്പോള്‍ ഗൂഗിള്‍ പ്രൊഡക്ടുകളാണ് എന്നതും ഗൂഗിള്‍ ചാറ്റിന്റെ വന്‍ സാധ്യതകളെ ചൂണ്ടിക്കാണിക്കുന്നു.
Sources:marunadanmalayalee
Twitter has appointed Rinki Sethi as its new Chief of Information Security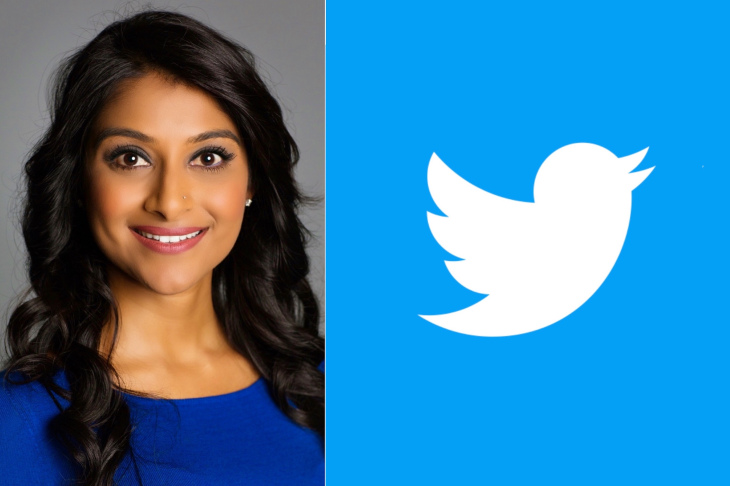 Rinki Sethi has been appointed as the new chief information security officer at Twitter. The social-media company made the announcement Monday on Twitter, mentioning the accolades of Sethi at her previous organisations. Sethi was previously working at IBM as an information security executive. She has also had her stints at Palo Alto Networks and Rubrik.
Twitter has been managing without a security chief for over six months since December. But the search for someone to hold this position escalated after the massive breach that caused famous celebrities to lose access to their Twitter accounts and was an accessory to the Bitcoin scam in July.
The controversial breach involved key people such as Presidential candidate Joe Biden, Kim Kardashian, Elon Musk, and Microsoft co-founder Bill Gates. Some malicious actors hacked their profile to ask their followers to send money to what turned out to be a Bitcoin scam. Hackers were later arrested from the UK and the US after the inquiry was sped up.