Christian Families Endure Constant Threat of Attacks by Hindu Radicals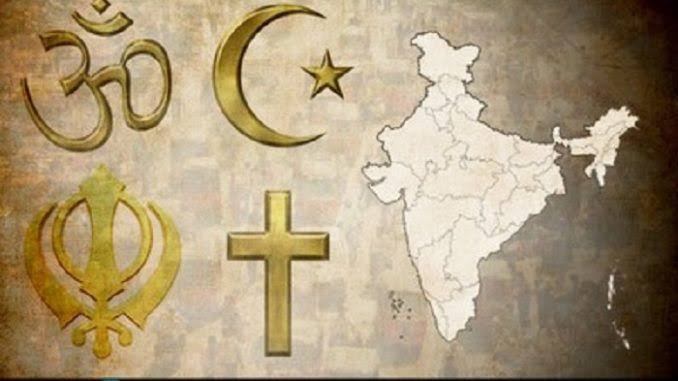 India– According to Asia News, Rajesh Gupta, a Christian Pastor and his family were brutally attacked by radical Hindu nationalists with sharp weapons while Pastor Rajesh was reciting a prayer in the home of another believer.
A friend rescued Pastor Gupta and his family and drove them to the hospital, where his wife remains hospitalized with a fractured hand and leg. It was registered as the second attack against Christians in Faridabad this year.
On June 20, a group of Hindu fundamentalists attacked an educational center part of the Grace Assembly of God Church in Faridabad and placed a Hindu deity statue. Soon after, Bhatti, a protestant pastor, was ambushed, beaten, then fatally hit on the head by Hindu radicals with a sharp weapon.
The Christian community has called for justice over the murder of Bhatti and the rising violence against Christians. "It is a pity that a few days before Independence Day, Indian Christians are denied the freedom to pray and preach." Sajan George, president of the Global Council of Indian Christians, told Asia News. "Not everyone enjoys the freedom of worship, even in the privacy of their homes. Not everyone enjoys the same privileges."
"Freedom from fear of attacks by right-wing attacks and freedom from poverty is only for the majority; not all are equal in India," George added.
Increasing discrimination and religious polarization have become a reality for Pentecostal pastors carrying out their ministry.
Sources:Persecution
Christian Ministry in Pakistan is Filling the Atmosphere with Young Voices Worshiping Jesus
Jesus My Shelter ministry in Toba Tek Singh, Pakistan has been leading children and youth in the Word of God and worship for many years.
Their orphanage, school and women's program are all faith-based and successful.
Recently, Jesus My Shelter began Hosanna Studios, with the goal of "working for the Word of God in Pakistan by producing Christian worship songs performed by children; and building worshippers of God."
Musician-songwriter and producer, Saqib Yaqub explained, "We are committed to engage the children of this generation with the Bible and expressing a love for Jesus Christ through Christian Music.
"We are bringing all our best efforts and practices to motivate and encourage Christian children to become worshippers, musicians and producers for our Savior," he added.
Yaqub notes their studio exists to train young people in vocal and musical arrangement, as well as production of worship songs. And that their mission is to "engage the children of this generation with the Bible and a love for Jesus Christ through music." (Image: Hosanna Studios/Music School)
As COVID-19 has affected people and ministries around the world, it's also made things difficult for the training school, and Yaqub says he hopes other Believers who appreciate their mission will come alongside and help support it.
Their worship project is called "Zaboor With Joy" (Psalm With Joy), and their worship productions are available to view on the YouTube channel for Hosanna Studios.
This is "a Christ-centered and Bible based Christian children family that will grow around the world," said Yaqub regarding the project, "A family with one vision; glorifying and praising Jesus Christ with beautiful, soulful voices and music."
Sources:Breaking News
എക്‌സല്‍ പബ്ലിക്കേഷന്‍ വിഷ്വല്‍ മീഡിയ ട്രെയിനിംഗ്
തിരുവല്ല: എഴുത്തിന്റെയും ദൃശ്യമാധ്യമങ്ങളുടേയും സുപ്രധാന സാങ്കേതിക വശങ്ങള്‍ സ്വായത്തമാക്കുവാന്‍ സഹായിക്കുന്ന പഞ്ചദിന സെമിനാര്‍ മഴവില്‍-2020, നവംബര്‍ മാസം 3,4,10,11,12 തീയതികളില്‍ സൂം ആപ്ലിക്കേഷനില്‍ നടത്തപ്പെടുന്നു. പ്രശസ്തരായ ജോര്‍ജ് കോശി മൈലപ്ര, വി പി ഫിലിപ്പ്, ഷാജന്‍ പാറക്കടവില്‍, സിബി റ്റി മാത്യൂ, ബിനു ജോസഫ് വടശ്ശേരിക്കര, അനില്‍ ഇലന്തൂര്‍ എന്നിവര്‍ ക്ലാസ്സെടുക്കുന്നു. അക്ഷരങ്ങളും ദൃശ്യങ്ങളും വര്‍ണവിസ്മയം ചമയ്ക്കുന്ന ഈ സെമിനാറിന് എക്‌സല്‍ പബ്ലിക്കേഷന്‍ ടീം നേതൃത്വം നല്‍കുന്നു. പങ്കേടുക്കുവാന്‍ ആഗ്രഹിക്കുന്നവര്‍ മുന്‍കൂട്ടി രജിസ്റ്റര്‍ ചെയ്യേണ്ടതാണ്.