Call for Christians to return home to Iraq: Prime Minister Mustafa Al-Kazemi.
Christians are the "original children of the country," said the Prime Minister of Iraq, Mustafa Al-Kazemi.
Al-Kazemi encouraged Christians who left Iraq in recent years to return to their homeland, Vatican News said, citing a report in the Assyrian International News Agency.
Al-Kazemi on Sunday met with Cardinal Louis Raphael I Sako, the Chaldean Catholic Patriarch, and a number of other bishops in Baghdad. The patriarch said there are a large number of Christians who want to return.
"The Church supports Al-Kazemi's steps towards achieving security and stability throughout Iraq," said Patriarch Sako. "Christians are proud of their Iraqi identity, and they feel more reassured, in light of the serious handling of the Al-Kazemi government with the Christian file."
According to a government statement, the prime minister said that "Iraq is the country for everyone, and that Christians are the original children of the country, and there is no difference between the people of the same country, as everyone is a partner in building the future of Iraq." AINA reported that he said he was serious about providing assistance to Christian families and solving their problems.
"We are glad that Christians will return to Iraq and contribute to its reconstruction. Iraqis of all sects are yearning for a new Iraq that believes in peace and rejects violence," said the prime minister, who assumed office May 7.
The Christian community in Iraq has been under pressure for years, but the invasion of the Islamic State group in 2014 made things even worse. Aid to the Church in need recently issued a report warning that the Christian population could dwindle to 23,000 in the next four years. Many fear that ISIS is planning a comeback and are hesitant to return to their homes.
Fr. Stan Swamy was jailed for 100 days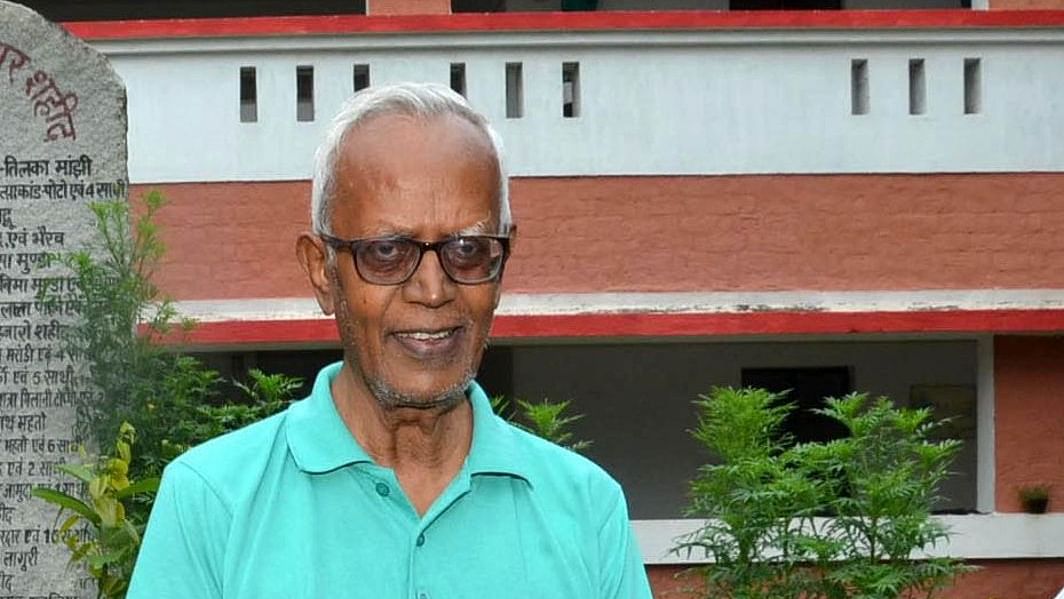 Jailed human rights activist Stan Swamy wrote to his acquaintances, expressing gratitude for the solidarity shown by people, to mark 100 days of him being in custody. "At times, news of such solidarity has given me immense strength and courage, especially when the only thing certain in prison is uncertainty," he wrote in a letter. "Life here is on a day-to-day basis."
Swamy, 83, sent the letter on January 22 to a few of his friends, supporters and the non-government body National Confederation of Human Rights Organisations, according to The Telegraph. The content of the letter was shared on the Twitter handle of Social Justice and Ecology Secretariat.
The activist, who was arrested on October 8, in connection to the Bhima Koregaon case, further wrote that the other accused in the matter were not allowed to meet, despite being lodged in the same prison.
"…We 16 co-accused have not been able to meet each other, despite being in the same jail," he said. "But we will still sing in chorus. A caged bird can still sing."
In November too, Swamy had written a letter, describing his life in jail. Back then, he had said that he was allowed to meet other activists Varavara Rao, Vernon Gonsalves and Arun Ferreira, who were also in custody at the Taloja Central Jail near Mumbai.
The National Investigation Agency arrested Swamy last year and alleged that he was a member of the banned Communist Party of India (Maoist), and was involved in a conspiracy to instigate caste violence in the Bhima Koregaon village near Pune in 2018. He has been in judicial custody since October 9.
In November, people outraged after it emerged that the NIA had told a court that it would not be able to provide a sipper and straw to Swamy, which he needed to drink water as he suffered from Parkinson's disease. The NIA later provided him with the sipper and straw and refused that they had denied it.
Last month, the NIA opposed Swamy's bail plea, submitting to the court that it had sufficient evidence to prove that he was involved in "deep-rooted conspiracy" to fuel the Bhima Koregaon incident. It alleged that Swamy was also directly involved in the Maoists' movement.

Pastor in India Arrested Over Inflammatory Video from 2013
India – According to the Union of Catholic Asian News (UCAN), police in India's Andhra Pradesh state have arrested a Christian pastor of allegedly making derogatory videos about Hindu deities.
On January 12, Pastor Preveen Chakravarthy was arrested for his alleged involvement in a video where he admitted he had kicked images of Hindu gods. Local Christians claim the arrest is part of a larger plan to spread hatred against Christians in the state.
"There are some fanatic groups who are trying to create hatred among different faiths by dividing people in the name of caste, creed, and religion and trying to push their propaganda," Pastor Joseph Benjamin Gootam to UCAN. "There is a trend in the state where vested interest people are even targeting the chief minister, accusing him of favoring minority groups, especially Christians since he is himself a Christian."
"I'm very surprised about the arrest of Pastor Chakravarthy as the case is very old," Pastor Gootam continued. "We are sure that some people may have complained to the police recently. We have full faith in the judiciary and hope the pastor will come clean in the investigation."
According to local pastors, the video over which Pastor Chakravarthy was arrested is from 2013. Pastor Chakravarthy has admitted the voice on the video is his.
Police claim the Pastor's statement in the video violated Section 153-A of the Penal Code. Section 153-A criminalizes vilifications or attacks on the religion, race, place of birth, residence, and language of any particular group.
Sources:persecution