Paraguayan police officer reads Bible passage, saves woman from suicide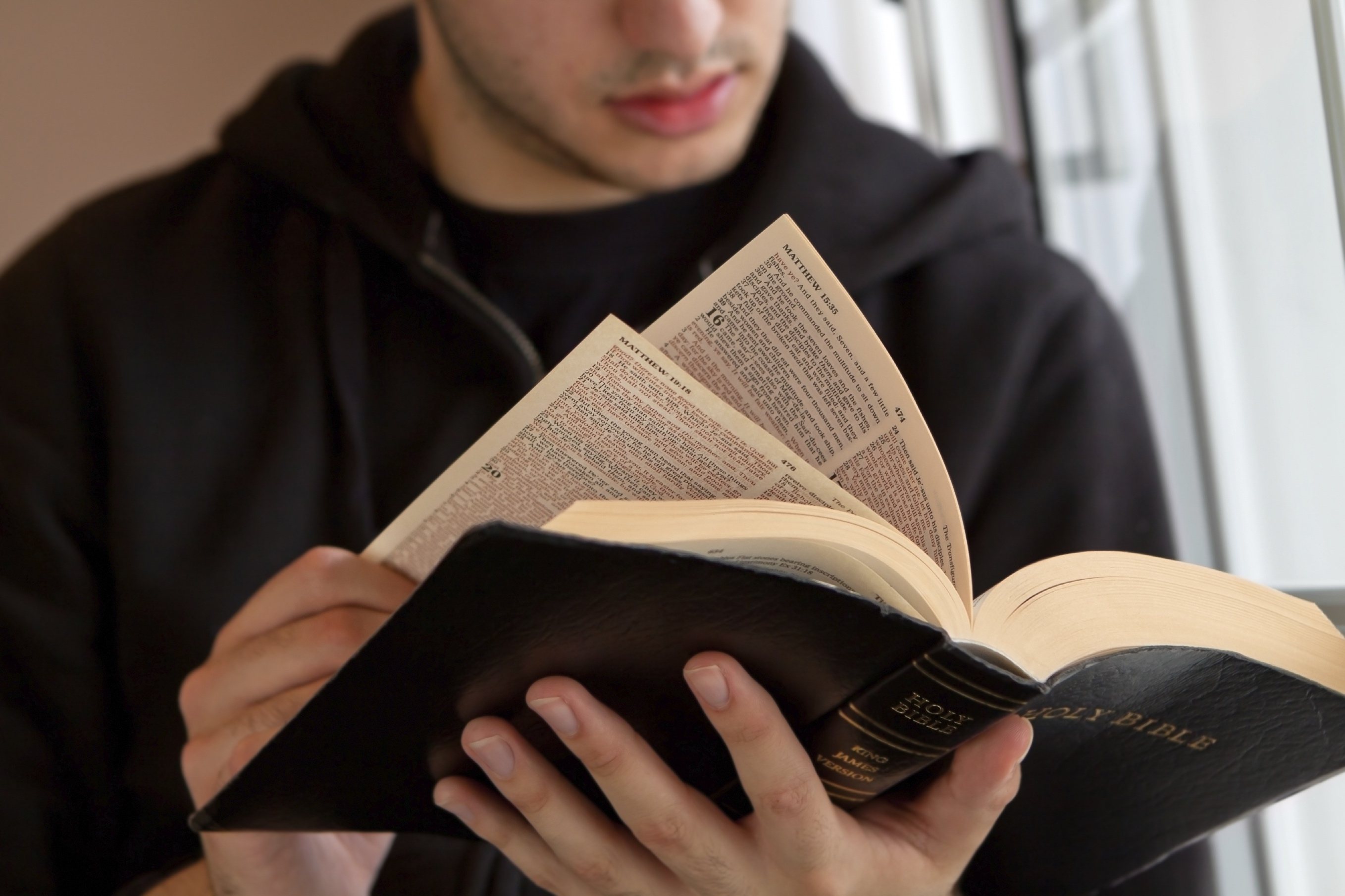 A police officer in Paraguay saved the life of a woman this month by talking to her and reading Scripture as she contemplated suicide.
On August 9, Officer Juan Osorio of the Special Operations Group arrived at the Costa Cavalcanti bridge, which joins the towns of Ciudad del Este and Hernandarias.
A young woman was standing on the edge of the bridge preparing to jump. Osorio approached her and started talking to her, according to the Paraguayan newspaper Extra.
The paper reported that the woman had been dealing with the death of her daughter and had fallen into a deep depression.
Over the next half hour, Osorio talked with the woman and read her John 1:51, which reads, "Amen, amen, I say to you, you will see the sky opened and the angels of God ascending and descending on the Son of Man."
The officer tried to comfort the woman and dissuade her from jumping. They both wept.
"I was talking to her and meanwhile my brain was trying to figure out step by step what could happen," Osorio later told Extra. "I was shaking and my hands were sweating, if I grabbed her and she broke loose, it would be my fault. I wondered why I was there."
He related that he always carries a Bible with him, ever since he was once shot during a raid.
"I chose John 1:51 because I had read it before," he said. "And at that moment the passage seemed to explain that God would be with her, and I told her that."
During the conversion, a volunteer approached and began to speak with the woman as well. Osorio took advantage of that moment of distraction to move quickly and rescue the woman, taking her away from the edge of the bridge.
Sources:CNA
Iranian Christian Arrested For The Third Time
Iran – Mary Mohammadi, an Iranian Christian convert and human rights activist, was arrested again on January 18. Mohammadi has been in and out of prison for her identity as a Christian and outspoken activist.
Most recently, she was arrested by the "morality police", claiming that she improperly wore her hijab, her pants were too tight and her coat was unbuttoned. Iranian officials previously charged her with the same accusations. She spent six months in jail for being a member of a local house church, and also spent time in prison in April 2020 after participating in a peaceful protest.
Despite her good relationship with her employer, she has also been unable to return to work since her release last year. According to Mohammadi, it is clear that her employers receive pressure from intelligence officials to not take her back. Her life has now been interrupted several times for her identity as a Christian, with the Iranian government not allowing her to return to her normal life, even after serving her undeserved prison sentences.
Sources:persecution
Woman Leaves Islam After Having Visions of Jesus, Attacked by Husband
Kenya – On January 13, 2021, Mansitula Buliro experienced visions of Jesus, calling for her to follow Him, amid her Muslim evening prayers. Her husband believed her to be possessed, but she was curious to know who Jesus was.
Buliro inquired about her visions to her Christian neighbor for hours, praying. She knew Jesus was real and put her complete faith in Him. Suddenly a neighbor knocked on the door. He discovered Buliro praying as a Christian and left immediately.
She returned home to an angry husband. "I kept quiet. [He] started slapping and kicking me indiscriminately. I then fell. He went inside the house and came back with a knife and started cutting my mouth, saying, 'Allahu akbar,' (God is greater), I am punishing you to not speak about Yeshua in my house. This is a Muslim home!"
Her screams, along with her children's cries, alarmed the neighbors who stopped the attack. He divorced her on the spot and threatened her he would kill her if she did not leave.
Buliro miscarried her 13-week-old baby as a result of the attack. According to Morning Star News, she lives with a Christian family.
Sources:persecution