The Disappearance of a Malaysian Pastor's Wife
Malaysia – November 2016 was the last time Ruth Sitepu, an Indonesian Christian married to a Malay husband, appeared before anyone's eyes.
Along with her husband, Joshua Hilmy, Ruth mysteriously disappeared and have not been heard from since. Almost four years have passed, but there is no clear light on whether they were forcibly disappeared or kidnapped.
The latest investigation on this couple's case was held by Human Rights Commission of Malaysia (Suhakam) on August 24.
Their family suspected that the two of them had disappeared since certain groups in Malaysia were antipathy towards their evangelism efforts. Sharing the teachings of other religions to Muslims is prohibited in Malaysia.
Ruth's younger sister, Ram Ram Elisabeth, told BBC, "She often invites people to [accept] Christianity, so a lot of people don't like it. Her husband has told her. She said, 'we only invite them, if they agree, then OK'." She added that the couple shared Christianity daily.
Before Ruth disappeared, Elisabeth admitted that she had heard rumors about people being upset at the activities of her sister and Joshua.
Suhakam has yet to conclude on the couple's case. Since the investigation is still ongoing, Suhakam would not reveal the testimonies they have received so far. In a written statement, they stated that they had extracted information from eight witnesses. The investigation is scheduled to end October 14.
A Suhakam inquiry in April 2019 concluded that Pastor Raymond Koh and activist Amri Che Mat who also disappeared mysteriously were victims of "enforced disappearance by state agents." Pastor Koh's abduction was captured by a CCTV nearby, showing his forcible removal similar to a police modus operandi. Suhakam suspects that his abduction was done by a special police branch.
Sources:Persecution
Pope Francis endorses same-sex civil unions for the first time as pontiff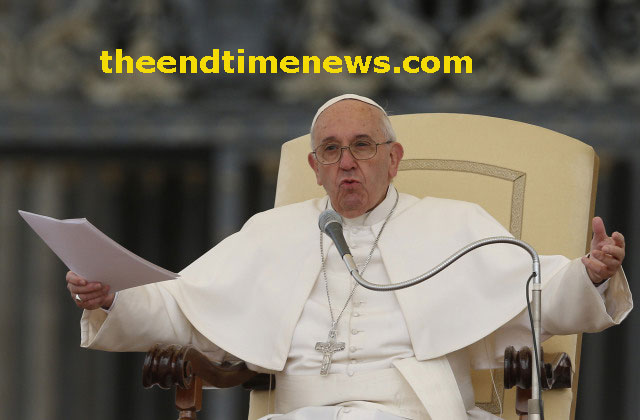 Pope Francis became the first pontiff to endorse same-sex civil unions on Wednesday, sparking cheers from gay Catholics and demands for clarification from conservatives given the Vatican's official teaching on the issue.
The papal thumbs-up to same-sex civil unions came midway through the feature-length documentary 'Francesco' that had its debut screening at the Rome Film Festival on Wednesday.
The film, which includes fresh interviews with the pontiff, looks into the issues that mean the most to Pope Francis, including the environment, poverty, migration, racial and income inequality, and the people most affected by discrimination.
"Homosexual people have the right to be in a family. They are children of God," Francis said in one of his sit-down interviews for the film. "What we have to have is a civil union law; that way they are legally covered."
ILGA Europe, an association that promotes the interests of LGBTI people, gave the pontiff's words a cautious welcome.
"In the context where there is so much polarisation and scapegoating of LGBTI people, often endorsed and stoked by religious leaders, Pope Francis' statement on same-sex unions is to be welcomed and should be carefully listened to," the organisation said on Twitter. "We will monitor closely to see in how far the statement will be picked up by the churches and will lead to real change for LGBTI people and their families."
The Rev. James Martin, a Jesuit who has sought to build bridges with gays in the church, praised the comments as "a major step forward in the church's support for LGBT people."
"The pope's speaking positively about civil unions also sends a strong message to places where the church has opposed such laws," Martin said in a statement.
However, US conservative Bishop Thomas Tobin of Providence, Rhode Island, called for clarification. "The pope's statement clearly contradicts what has been the long-standing teaching of the church about same-sex unions," he said in a statement. "The church cannot support the acceptance of objectively immoral relationships."
Catholic teaching holds that gays must be treated with dignity and respect but that homosexual acts are "intrinsically disordered." A 2003 document from the Vatican's doctrine office stated the church's respect for gays "cannot lead in any way to approval of homosexual behavior or to legal recognition of homosexual unions."
Doing so, the Vatican reasoned, would not only condone "deviant behavior," but create an equivalence to marriage, which the church holds is an indissoluble union between man and woman.
That document was signed by the then-prefect of the office, Cardinal Joseph Ratzinger, the future Pope Benedict XVI and Francis' predecessor.
While serving as archbishop of Buenos Aires, Francis endorsed civil unions for gay couples as an alternative to same-sex marriages. However, he had never come out publicly in favour of civil unions as pope.
Director Evgeny Afineevsky had remarkable access to cardinals, the Vatican television archives and the pope himself. He said he negotiated his way in through persistence, and deliveries of Argentine mate tea and Alfajores cookies that he got to the pope via some well-connected Argentines in Rome.
The liberation of America is only in the hands of Jesus; Franklin Graham announced the fasting prayer on October 25th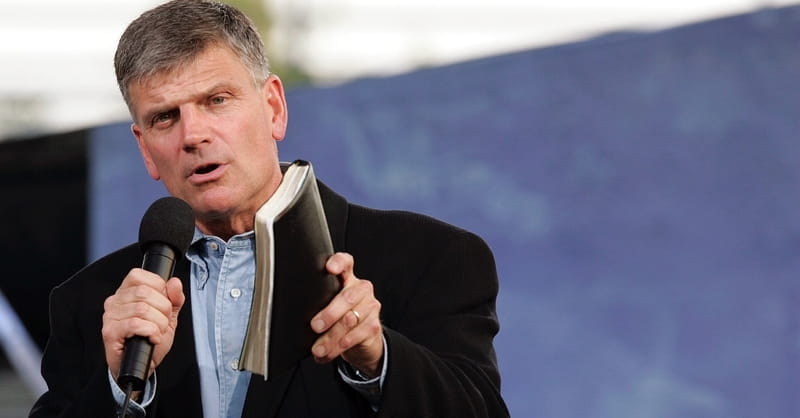 Evangelist Franklin Graham is calling on Christians to participate in a day of fasting and prayer for our nation on Sunday, Oct. 25.
Graham, the president and CEO of the Billy Graham Evangelistic Association and of Samaritan's Purse, an international Christian relief organization, believes the church needs to call upon the name of God and ask for Him to move in this country. He stressed that our nation is facing multiple crises – from a pandemic to a turbulent presidential election, and widespread racial unrest.
"I am urging followers of Jesus Christ to fast and to pray for our nation next SUNDAY, OCTOBER 25. Mark it on your calendars and prepare now. I hope individuals, families, and churches will join me in asking for the Lord's help and for His will to be done in this critical election. Will you?" Graham wrote on Facebook.
"We need to call out to God for His help, His intervention, and His mercy. It is only by His hand that America will survive and be able to thrive again. We have an election coming up with so much at stake – two vastly different directions for the future of this country. This not only affects us but our children and our grandchildren," he added.
Graham led a Prayer March last month in Washington, D.C. where thousands of prayer warriors showed up to bless our nation.
"Prayer is our most important weapon. It allows us to go directly to the King of Kings, directly to stand before the throne of grace and make our petitions known directly to God," Graham said.
Several worship events have taken place across the country at various venues this year, all for the same purpose: to bring America back to its first love and repent before a holy God.