Court temporarily blocks Trump order banning TikTok from US app stores
TikTok has been granted a last-minute reprieve from Donald Trump's executive order banning the service from US app stores, after a judge in Washington DC temporarily blocked the ban from taking effect on Sunday evening.
The order, which was due to take effect at one minute to midnight, was the first step towards banning TikTok entirely within the US. It would have required Apple and Google to remove the service from their respective app stores, preventing new users from downloading it, but would not have stopped existing TikTokers from continuing to access the app on their own devices.
Instead, the US district judge Carl Nichols granted a preliminary injunction sought by TikTok's owner, ByteDance, to allow the app to remain available in US app stores.
Nichols declined "at this time" to block a second set of restrictions requested by the US Department of Commerce, due to take effect on 12 November, which will bar any American company from providing services to TikTok. That order would have make the app impossible to use in the US, TikTok has said, effectively banning it entirely.
The Commerce Department said in a statement that it would "comply with the injunction and has taken immediate steps to do so". The statement, which defended the legality of the TikTok order and Trump's executive order demanding ByteDance divest its TikTok US operations within 90 days, did not say whether the government intended to appeal.
TikTok said it was pleased with the injunction and it would "maintain our ongoing dialogue with the government to turn our proposal, which the president gave his preliminary approval to last week, into an agreement."
The company's lawyer John Hall had said a ban would be "punitive" and would close off a public forum used by tens of millions of Americans.
In a written brief filed before the hearing, TikTok lawyers said the ban was "arbitrary and capricious" and "would undermine data security" by blocking updates and fixes to the app.
The company also said the ban was unnecessary because negotiations were already under way to restructure the ownership of TikTok to address national security issues raised by the administration.
Hours before the DC court ruled in TikTok's favour, a judge in Pennsylvania rejected a separate legal move by three TikTok influencers seeking their own stay on the ban. Doug Marland, Cosette Rinab, and Alec Chambers, who have almost 7 million followers on the app between them, argued in court that access to the app was critical to their livelihood.
If TikTok were to be blocked from US app stores, the three said, they would "lose access to tens of thousands of potential viewers and creators every month, an effect amplified by the looming threat to close TikTok altogether". But the judge Wendy Beetlestone denied their request to stay the order, agreeing that such a ban would be an "inconvenience" for them, but noting that they had failed to demonstrate the irreparable harm that would be required for a court victory.
One hundred million Americans use TikTok at least once a month, the company says, and half of those use it every day. Globally, the app has been downloaded about 2bn times, placing it in the same tier as Facebook, Instagram, Snapchat and YouTube. But unlike those services, TikTok's parent company is not listed on the US stock market. ByteDance is a privately held company, legally incorporated in the Cayman Islands and headquartered in Beijing.
Government lawyers argued that the president had a right to take national security actions, and said the ban was needed because of TikTok's links to the Chinese government through ByteDance. A government brief called ByteDance a "mouthpiece" for the Chinese Communist party and said it was "committed to promoting the CCP's agenda and messaging".
ByteDance said on 20 September that it had struck a preliminary deal for Walmart and Oracle to take stakes in a new company, TikTok Global, that would oversee US operations, after Trump said he had given the deal his blessing. Negotiations continue over the terms of the agreement and to resolve concerns from Washington and Beijing.
The deal is still to be reviewed by the US government's Committee on Foreign Investment in the United States.
Chinese authorities raid Zoom church service, order pastor to stop preaching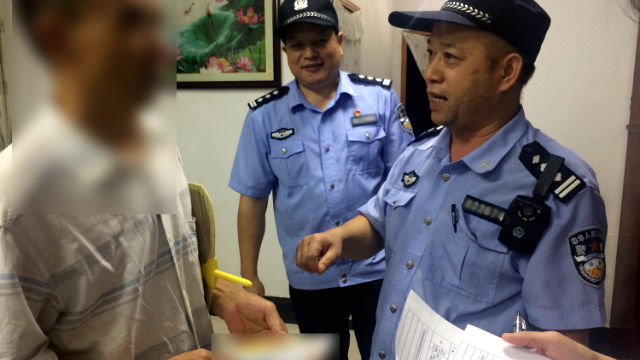 Police officers and Chinese Communist Party officials raided a church in Guangdong Province, which advocates for justice in China, while its pastor and elder were leading an online worship service on Zoom, forcing the two to stop preaching.
Security agents, police officers and other officials surrounded the Shenzhen Trinity Gospel Harvest Church in Shenzhen city and forced Pastor Mao Zhibin and Elder Chu Yanqing to stop preaching, the U.S.-based group China Aid reported.
The incident took place earlier on July 11, about three months after a church member, Shi Minglei, also known as Hope, fled to the United States. Hope was also attending the online service that was raided.
Pastor Mao and elder Shen Ling also recently signed "A Joint Statement by Pastors: A Declaration for the Sake of the Christian Faith," led by Pastor Wang Yi of the heavily persecuted Early Rain Covenant Church.
In April, several members of Early Rain Covenant Church were arrested for participating in an Easter worship service on Zoom and ordered to cease all religious activity.
Persecution watchdog group International Christian Concern reported at the time that the Christians were participating in a Zoom worship service from their homes on Easter Sunday when six leaders were arrested and detained by the Public Security Bureau.
The 5,000-member Sichuan house church has not been able to gather in person since the communist regime shut down the church in 2018 and arrested their pastor and other leaders. Since then, it has opted to gather online.
"At that time I was also in the Zoom call, but there was a long period of time where I did not hear a thing," a member of ERCC was quoted as saying. "I thought it's the network connection issue at first, but I soon heard a quarrel erupt. Our co-worker Wang Jun was questioning some people, [saying], 'Who are you to do this [to us]?'"
Open Doors USA, which monitors persecution in over 60 countries, estimates that there are about 97 million Christians in China, a large percentage of whom worship in what China considers to be "illegal" and unregistered underground house churches.
Authorities in China are also continuing their crackdown on Christianity by removing Bible Apps and Christian WeChat public accounts as new highly restrictive administrative measures on religious staff went into effect this year.
China is ranked on Open Doors USA's World Watch List as one of the worst countries in the world when it comes to the persecution of Christians.
The country has also been labeled by the U.S. State Department as a "country of particular concern" for "continuing to engage in particularly severe violations of religious freedom."
Authorities in China are also continuing their crackdown on Christianity by removing Bible apps and Christian WeChat public accounts as new highly restrictive administrative measures on religious staff went into effect this year.
Sources:Christian Post
മൂന്നാമതൊരു ബൂസ്റ്റര്‍ ഡോസ് കൂടി അനിവാര്യമാണോ?
ഹൂസ്റ്റൻ : രണ്ടു ഡോസ് വാക്‌സിനേഷന്‍ എടുത്തവർക്ക് മൂന്നാമതൊരു ബൂസ്റ്റര്‍ ഡോസ് കൂടി അനിവാര്യമാണെന്ന വാദം അമേരിക്കയിൽ ശക്തമായി. കുട്ടികള്‍ക്ക് വേണ്ടിയുള്ള വാക്‌സിനേഷന്‍ പരീക്ഷണം ഫലപ്രദമായി നടക്കുന്നതിനിടയിലാണ് ബൂസ്റ്റര്‍ ഡോസിന്റെ കാര്യം ഉയര്‍ന്നു വരുന്നത്. ഫൈസര്‍ ബയോടെക് വാക്‌സീന്‍ സ്വീകരിച്ചവര്‍ക്കാണ് ബൂസ്റ്റര്‍ ഡോസ് വേണ്ടത്. മോഡേണ സ്വീകരിച്ചവര്‍ക്കും സമാന പ്രശ്‌നമുണ്ടെങ്കിലും കമ്പനി ഇതുവരെ അവരുടെ ആരോഗ്യനയം വ്യക്തമാക്കിയിട്ടില്ല. ഇവരുടെ രണ്ടു പേരുടെയും പ്രതിരോധ സാങ്കേതികവിദ്യ ഫലപ്രദമായിരുന്നുവെങ്കിലും ജനിതക മാറ്റം സംഭവിക്കുന്ന വൈറസുകളെ നേരിടാന്‍ ബൂസ്റ്റര്‍ ഡോസുകള്‍ കൂടിയേ തീരുവെന്നാണ് പുതിയ വാദം ഉയര്‍ന്നു വന്നിരിക്കുന്നത്. മാത്രമല്ല, കൊറോണ വൈറസ് വാക്‌സീനുകള്‍ എത്രത്തോളം ഫലപ്രദമാണെന്ന ഗവേഷണം തുടരുന്നതിനാല്‍, ദുര്‍ബലരായ ജനങ്ങള്‍ക്ക് ബൂസ്റ്റര്‍ ഷോട്ടുകള്‍ ആവശ്യമാണെന്ന് ബൈഡന്‍ അഡ്മിനിസ്‌ട്രേഷന്‍ ആരോഗ്യ ഉദ്യോഗസ്ഥരും കരുതുന്നു.
65 വയസോ അതില്‍ കൂടുതലോ പ്രായമുള്ളവരോ രോഗപ്രതിരോധവ്യവസ്ഥയില്‍ വിട്ടുവീഴ്ച ചെയ്തവരോ ആയ ആളുകള്‍ക്ക് മിക്കവാറും ഫൈസര്‍ബയോടെക് അല്ലെങ്കില്‍ മോഡേണയില്‍ നിന്ന് മൂന്നാമത്തെ ഷോട്ട് ആവശ്യമായി വരുമെന്ന് മുതിര്‍ന്ന ഉദ്യോഗസ്ഥര്‍ പറയുന്നു. ഒരേ സാങ്കേതികവിദ്യയെ അടിസ്ഥാനമാക്കിയുള്ള രണ്ട് വാക്‌സീനുകള്‍ ഭൂരിഭാഗം പേര്‍ക്കും കുത്തിവയ്പ് നല്‍കാന്‍ ഉപയോഗിച്ചു. ബൂസ്റ്ററുകളെ പിന്തുണയ്ക്കുന്നതിന് ഇതുവരെ മതിയായ തെളിവുകള്‍ ഇല്ലെന്ന് ഭരണകൂടം കരുതിയിരുന്നതെങ്കില്‍ ഏതാനും ആഴ്ചകള്‍ക്ക് കഴിഞ്ഞപ്പോള്‍ കഥ മാറിയിരിക്കുകയാണ്.
ആറുമാസത്തിനുശേഷം കൊറോണ വൈറസിനെതിരെ ഫൈസര്‍ വാക്‌സീന്‍ ഫലപ്രദമല്ലെന്ന് സൂചിപ്പിക്കുന്ന ഗവേഷണവുമായി ചില അമേരിക്കക്കാര്‍ എത്തിയിരുന്നു. അവരുടെ നിര്‍ദ്ദേശമാണ് ഒരു ബൂസ്റ്റര്‍ ആവശ്യമുണ്ടെന്ന അഭിപ്രായത്തിലേക്ക് മാറിയത്. ജനിതകമാറ്റം വന്ന വൈറസുകളെ പിടിച്ചു നിര്‍ത്താന്‍ രണ്ടു ഡോസുകള്‍ക്ക ്കഴിയില്ലെന്ന വാദവും ശക്തമാണ്. ഫൈസര്‍ വാക്‌സീനാണ് പുതിയ ബൂസ്റ്റര്‍ വേണമെന്നു പറയുന്നത്. യുഎസില്‍ ഇതുവരെ പൂര്‍ണ്ണമായി വാക്‌സീനേഷന്‍ നടത്തിയവരില്‍ പകുതിയിലധികം പേര്‍ക്കും ഫൈസറിന്റെ വാക്‌സീനാണ് ലഭിച്ചത്. രണ്ടാമത്തെ ഡോസ് കഴിഞ്ഞ് നാലോ ആറോ മാസത്തിനുശേഷം, രോഗലക്ഷണ അണുബാധയ്‌ക്കെതിരായ വാക്‌സീനുകളുടെ ഫലപ്രാപ്തി 95 ശതമാനത്തില്‍ നിന്ന് 84 ശതമാനമായി കുറയുന്നുവെന്ന് കമ്പനി പറയുന്നു.
Sources:globalindiannews