Christian journalist shot dead in Pakistan
A Christian journalist Qais Javed was shot dead by unidentified people inside his house on Monday night in Dera Ismail Khan of Pakistan's Khyber Pakhtunkhwa Province.
Pakistan is considered one of the most dangerous places for journalists in the world.
According to the First Information Report (FIR) lodged at Cantt police station on Tuesday on the complaint of the deceased's cousin, journalist Qais Javed had entered his house and was in his front yard when unidentified persons on a motorcycle opened fire, Dawn reported citing police. The killers escaped the scene immediately after, it added.
Azmatullah, a police official at the Cantt police station, said the initial probe suggested the attackers had been tailing Javed.
The official said the FIR had been registered against unidentified persons and no arrests had been made so far. Investigations were underway to determine the motive behind the killing, he said.
Pakistan is ranked 145th out of 180 countries in Reporters Without Borders's (RSF) 2020 World Press Freedom Index, three places lower than in 2019.
Prime Minister Imran Khan recently claimed that there is no crackdown on the press in Pakistan. However, the arrest threats of violence against journalists clearly show the stark reality of the situation in Pakistan.
Earlier in July, a journalist named Matiullah Jan was abducted for his critical views on Pakistan's military establishment. He was subsequently released hours later.
Sixth-grader shoots classmates in US; 3 people were injured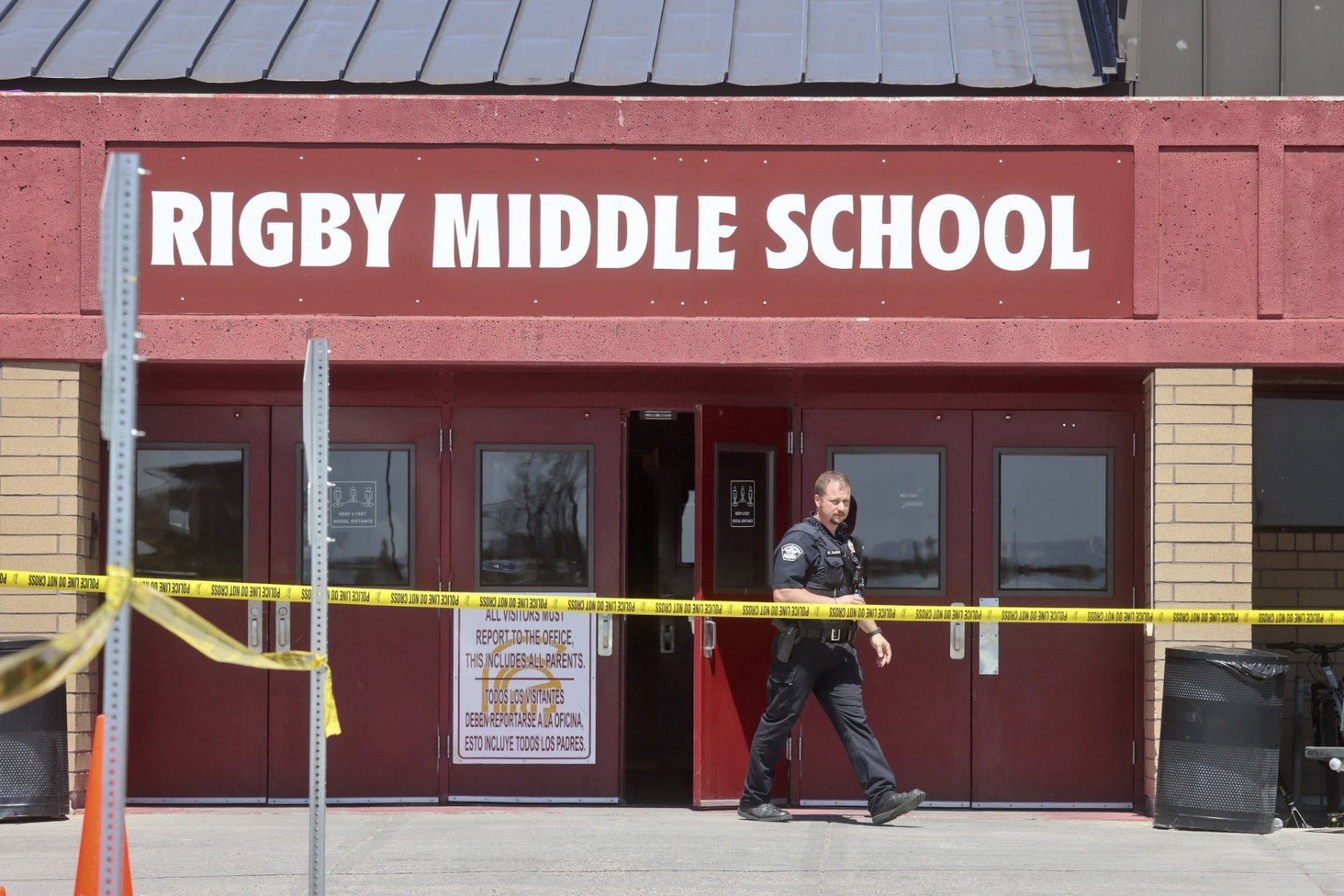 Three people, including two students, were shot Thursday at an Idaho middle school, according to officials.
At a press conference, Jefferson County Sheriff Steve Anderson said the suspect is a sixth-grade girl from Idaho Falls who is a student at Rigby Middle School, where the shooting took place. Initial reports had incorrectly identified the suspect as male.
Anderson said the unnamed student allegedly drew a handgun from her backpack and shot three people — one inside and two outside — before a teacher disarmed her.
The suspect is in custody at the Jefferson County Sheriff's Office and may be charged with attempted murder pending results of the investigation, according to Mark Taylor the county's prosecuting attorney.
The shooting victims were struck in their extremities and are expected to survive, but may require surgery, officials said
Three ambulances initially responded to Rigby Middle School after authorities learned of the shooting about 9:15 a.m. MT, Idaho Falls Fire Department spokeswoman Kerry Hammon said.
Authorities took the injured to Eastern Idaho Regional Medical Center, where they were listed as stable.
"Today we had the worst nightmare a school district could encounter. We had a school shooting here at Rigby Middle School," Jefferson School District Superintendent Chad Martin said in a statement. "What we know so far is the shooter has been apprehended. There is no further threat to the students."
"I am praying for the lives and safety of those involved in today's tragic events," Idaho Gov. Brad Little tweeted. "Thank you to our law enforcement agencies and school leaders for their efforts in responding to the incident. I am staying updated on the situation."
Nine babies in a single birth, this miracle of the extreme
Bamako: A mother who miraculously gave birth to nine children in a single delivery to the scientific world Halima Sisse, 25, gave birth to nine children. A native of Mali, an African country, she gave birth to nine babies by caesarean section. Rarely, nine babies are born in a single birth.
Even with so many babies in the womb, it is common for many babies to die before they are fully grown. A scan of Halima's pregnancy revealed that she had seven babies in her womb. Doctors said special care was needed as this was a rarity. Halima was then flown to Morocco.
However, Halima gave birth to 9 children, including 2 babies who were not even seen on the scans, even when doctors gave birth. Halima gave birth to five girls and four boys, all of whom are healthy, Malian Health Minister Fanta Cibi said.
He added that the girl and children would be returned only after a few weeks.