Pak markets Christian women as concubines in China: US with serious allegations
New York: Pakistan is marketing Hindu and Christian women as "concubines" and "forced brides" to China, according to the top US diplomat for religious freedom, Samuel Brownback.
One of the sources of "forced brides" for Chinese men are "religious minorities, Christian and Hindu women, being marketed as concubines and as forced as brides into China", Brownback told reporters on Tuesday.
That was happening "because there's not effective support and there's discrimination against religious minorities that make them more vulnerable," he said.
He mentioned this as one of the reasons for designating Pakistan as a country of particular concern (CPC) under the International Religious Freedom Act.
Because of the one-child policy imposed by China for decades, there is an acute shortage of women given the cultural preference for boys leading to Chinese men importing women from other countries as brides, mistresses and labourers.
The US Commission on International Religious Freedom (USCIRF) had recommended placing India also on the CPC, citing among other issues the Citizenship Amendement Act (CAA), but Secretary of State Mike Pompeo rejected the suggestion when he announced the designations on Monday.
Brownback, however, said that Washington was watching the Indian situation closely and "these issues have been raised in private discussions at the government, high government level, and they will continue to get raised".
The CAA expedites citizenship for Hindus, Christians, Buddhists and Sikhs fleeing religious persecution in neighbouring Islamic or Muslim majority countries but does not prevent Muslims from getting citizenship after following the usual procedures.
The US has a legal provision similar to the CAA which is known as the Specter Amendment that is tucked into budget bill giving asylum to some non-Muslim minorities from Iran, while pointedly excluding Muslim.
Asked by a Pakistani reporter if there was a double standard in Pompeo giving Pakistan the CPC designation and not India, Brownback said that while in Pakistan, a lot of the actions against minorities are taken by the government, that was not the case in India.
"Pakistan has half of the world's people that are locked up for apostasy or blasphemy," he said.
He said that in India, some of the actions like the CAA are taken by the government but there are others like "much of its communal violence" and then when they take place, "we try to determine whether or not there has been an effective police enforcement, judicial action after communal violence takes place".
"That doesn't mean that we don't have problems with the statute (CAA)," he said. "The violence is a problem. We will continue to raise those issues."
"Those are some of the basis as to why Pakistan continues to be on the CPC list and India is not," he said.
"These are issues that people spend a great deal of time reviewing and we review extensively the situation in Pakistan in both countries," added Brownback, whose formal title is Ambassador at Large for International Religious Freedom.
Answering an American reporter's question why Pompeo did not follow the USCIRF recommendation to designate India as a CPC, Brownback said, "I can't go into the decision-making process that the Secretary went through."
But, he said Pompeo is "well aware of a lot of the communal violence that is happening in India as well as aware of the statutes that have been enacted and some of the issues associated with the Prime Minister Narendra Modi government and, as I said, he has raised at the highest level, but just decided at this point in time not to place them on a CPC or a special watch list".
Brownback said that there were also "several recommendations made by the commission that the Secretary did not follow, and this was one of them".
Pompeo did not follow the rcommendations to designate Russia and Vietnam as CPCs.
In addition to Pakistan, Pompeo put China, Myanmar Eritrea, Iran, Nigeria, North Korea, Saudi Arabia, Tajikistan and Turkmenistan on the CPC list.
Sources:morungexpress
Vietnamese Christian Imprisoned for Trumped Up Charge Returns Home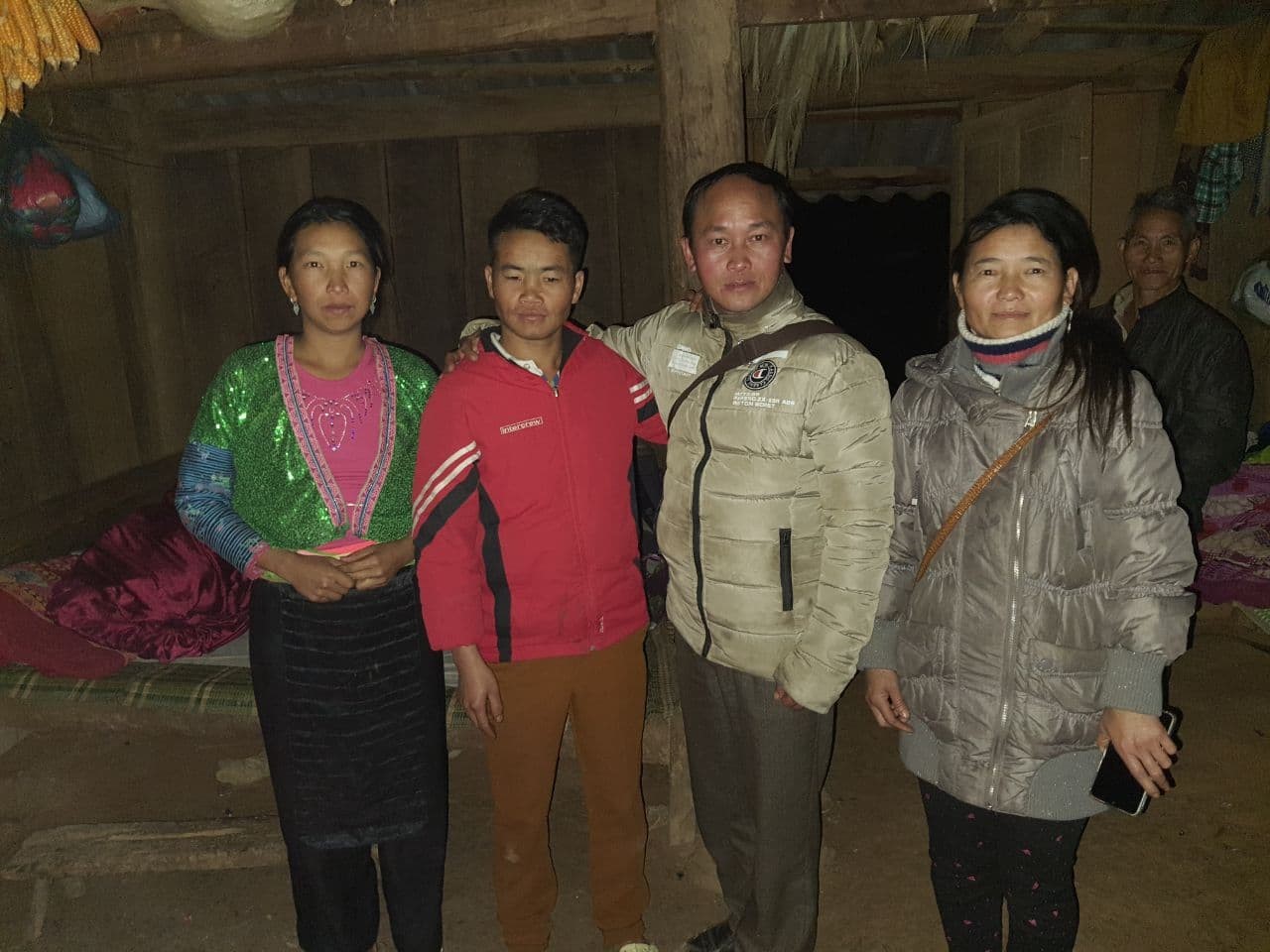 Vietnam– A pastor in northwestern Vietnam told ICC that on January 10, a Christian man named Sung A Khua returned home after serving two and a half year in prison.
In 2018, when Sung A Khua and his family converted to Christianity, they were facing a lot of hostilities and persecution from the local authorities and villagers. Soon after his conversion, the local authorities and villagers came and prevented him and his family from attending church. They were asked to denounce their Christian faith. But he ignored them, continued to attend church, and grew in his faith. Later that year, the villagers destroyed his house and confiscated his properties, so his family had to move out and lived temporary near the forest.
With the intervention of the leading pastor, the authorities allowed them to return home and repaired their house with some support from friends. Similar to many other tribal people living in that area, he went to the forest to log some wood to repair his house. He was soon arrested by the local authorities and brought to the court. On Nov 26th, 2018, he was charged for illegally logging and destroying the forest and was sentenced to a 30-month imprisonment. This is a common tactic used to intimate Christian converts.
Though he has now returned to his family, he will be placed under the surveillance of the local authorities for at least six months to two years. The local government forbids any visit to his family. Some pastors and friends have tried to reach out to him but to no avail. A Khua will probably face many challenges from now on as he begins life anew. Please remember him and his family in your prayer.
Sources:persecution
Christians in Nepal Continue to Face a Context of Growing Persecution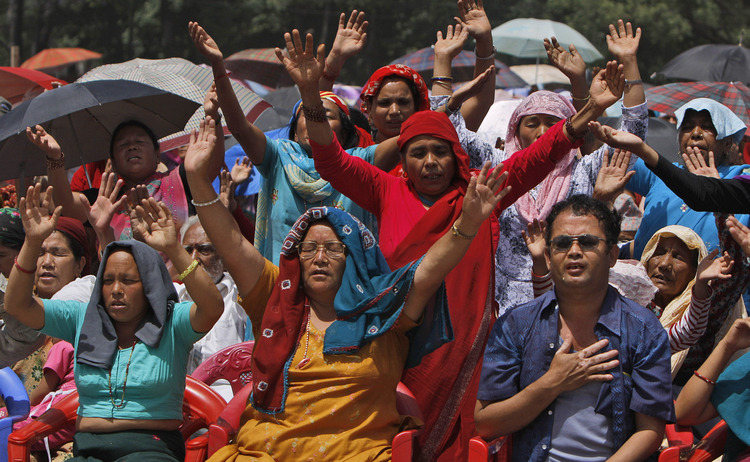 Nepal– Persecution in Nepal continues to be an increasing concern for the growing Christian population of the predominantly Hindu country. The Global Press Journal recently published an article discussing the story of Pastor Hari Tamang, a current example of this persecution. Pastor Tamang has been falsely charged with trafficking children and attempted conversions after he had agreed to shelter children who would have otherwise been put on the street because their former shelter could not help them any longer. Although the trafficking charges were dropped, Tamang is still years later fighting the charges of attempted conversion of the children.
Nepalese law allows for the free exercise of one's religion but forbids the conversion of others. This has produced a context of growing tensions in the society. The Nepalese Christian community says that they are holding fast to the principle that Christ calls His followers to share their faith, but choosing to follow Him is an individual choice, not something to be forced on anyone. Nevertheless, this community is consistently accused of forcefully converting.
Similar cases to that of Pastor Tamang have become more common throughout Nepal as the growth of Christianity as skyrocketed. Advocacy organizations estimate that Christians now number between 2 and 3 million throughout Nepal, comprising a larger portion of the Nepalese population than ever before. Nepal's churches number between 10,000 and 12,000 across the country.
In neighboring India, similar anti-forced conversion laws have been implemented in several states across the country with similar penalties. India, however, has been leading the way in persecuting religious minorities – a trend that only encourages the predominantly Hindu country of Nepal to take similar actions.
The Church also conducts a good deal of aid distribution in communities of need throughout Nepal, which also raises the suspicions of local authorities and devout Hindus who see it as a ploy for conversions. In other words, the charitable actions of the Church are viewed with suspicion. Regardless of this, the Church continues their mission and remains adamant that no forced conversions are taking place, arguing that they are simply fulfilling the teachings of their faith in aiding and serving the poor. The free exercise of religion for Christians means doing exactly that.
Sources:persecution