Proceedings for the return of property seized from Iraqi Christians have begun
Some 38 illegally-expropriated houses and lands in Iraq have already been returned to their legitimate Christian owners.
The effort forms part of a campaign promoted by a prominent Shia politician and cleric, Muqtada al-Sadr, leader of the Sadrist Movement.
The announcement was made by Hakim al Zamili in a statement issued to Iraqi media outlets, and reported on by Fides news agency.
End property infringements
In his statement, Zamili said a large portion of the returned property had been illegally expropriated from Iraqi Christians and Mandeans by local militias, armed groups, and influential families.
According to the statement, the campaign's goal is to reestablish justice and put an end to infringements on the property rights of "our brother Christians", even if the perpetrators were members of the Sadrist Movement.
Christians who have fled abroad are also welcome to put forward their cases.
'Legalized theft'
The theft of Christian-owned property began after the fall of Saddam Hussein's regime in 2003, as militia groups sprung up in the power vacuum.
Fides news agency says the "legalized theft" of property is closely connected to the mass exodus of Iraqi Christians.
Corrupt officials often teamed up with individuals and criminal groups to carry out the operations.
Restoring justice
The Sadrist Movement, which holds 34 seats in Iraq's parliament, set up an ad hoc committee at the start of 2021 to collect and evaluate petitions from those whose property had been stolen.
At the time, Chaldean Patriarch, Cardinal Louis Raphael Sako, thanked Muqtada al-Sadr for the initiative that seeks to put an end to injustices suffered by Christians.
Sixth-grader shoots classmates in US; 3 people were injured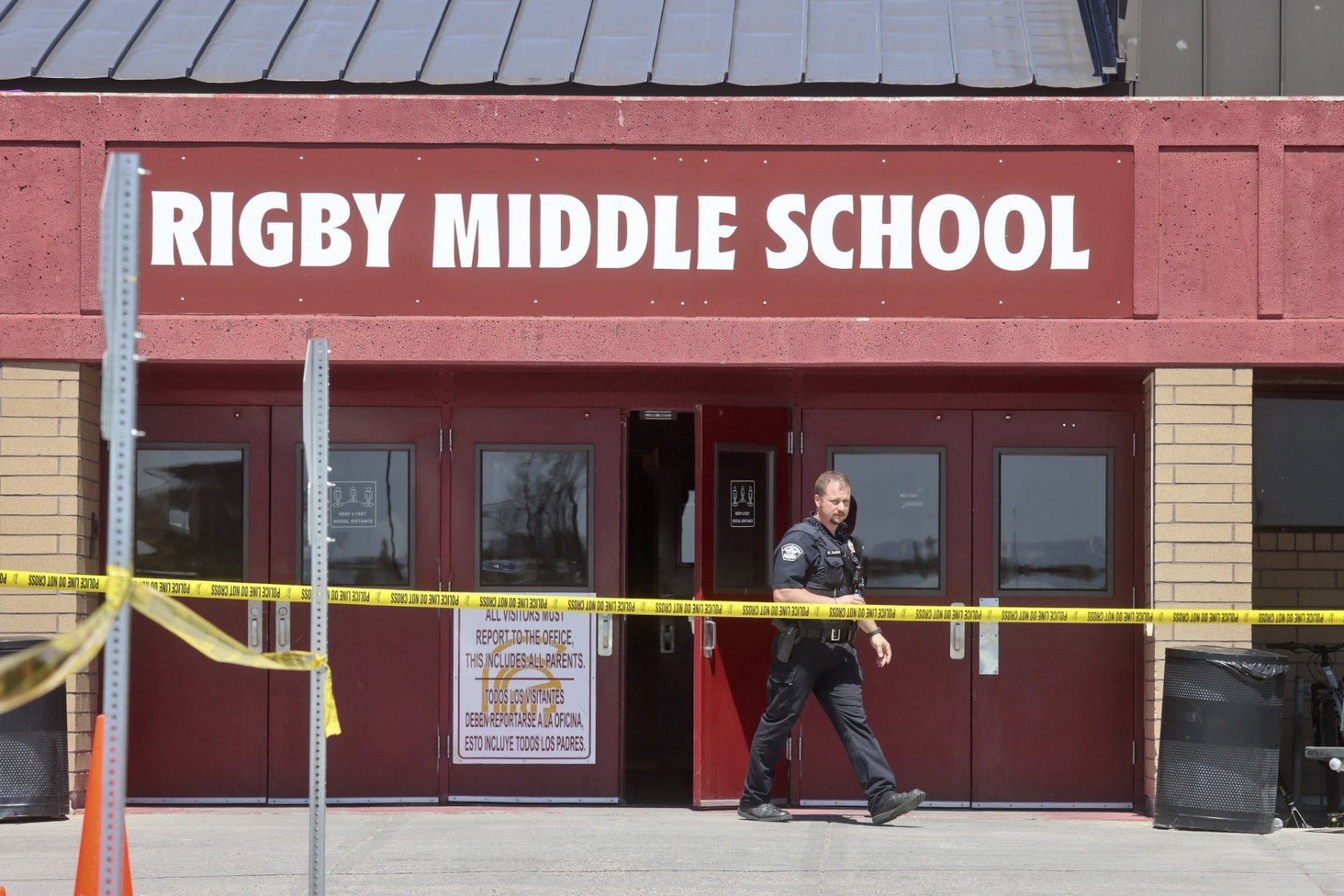 Three people, including two students, were shot Thursday at an Idaho middle school, according to officials.
At a press conference, Jefferson County Sheriff Steve Anderson said the suspect is a sixth-grade girl from Idaho Falls who is a student at Rigby Middle School, where the shooting took place. Initial reports had incorrectly identified the suspect as male.
Anderson said the unnamed student allegedly drew a handgun from her backpack and shot three people — one inside and two outside — before a teacher disarmed her.
The suspect is in custody at the Jefferson County Sheriff's Office and may be charged with attempted murder pending results of the investigation, according to Mark Taylor the county's prosecuting attorney.
The shooting victims were struck in their extremities and are expected to survive, but may require surgery, officials said
Three ambulances initially responded to Rigby Middle School after authorities learned of the shooting about 9:15 a.m. MT, Idaho Falls Fire Department spokeswoman Kerry Hammon said.
Authorities took the injured to Eastern Idaho Regional Medical Center, where they were listed as stable.
"Today we had the worst nightmare a school district could encounter. We had a school shooting here at Rigby Middle School," Jefferson School District Superintendent Chad Martin said in a statement. "What we know so far is the shooter has been apprehended. There is no further threat to the students."
"I am praying for the lives and safety of those involved in today's tragic events," Idaho Gov. Brad Little tweeted. "Thank you to our law enforcement agencies and school leaders for their efforts in responding to the incident. I am staying updated on the situation."
Nine babies in a single birth, this miracle of the extreme
Bamako: A mother who miraculously gave birth to nine children in a single delivery to the scientific world Halima Sisse, 25, gave birth to nine children. A native of Mali, an African country, she gave birth to nine babies by caesarean section. Rarely, nine babies are born in a single birth.
Even with so many babies in the womb, it is common for many babies to die before they are fully grown. A scan of Halima's pregnancy revealed that she had seven babies in her womb. Doctors said special care was needed as this was a rarity. Halima was then flown to Morocco.
However, Halima gave birth to 9 children, including 2 babies who were not even seen on the scans, even when doctors gave birth. Halima gave birth to five girls and four boys, all of whom are healthy, Malian Health Minister Fanta Cibi said.
He added that the girl and children would be returned only after a few weeks.