High Court in Pakistan Grants Bail to Christian Convicted of Blasphemy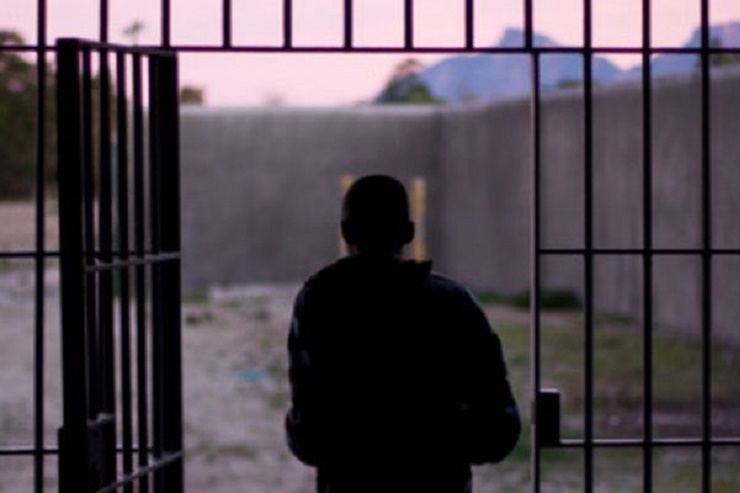 International Christian Concern (ICC) has learned that a Pakistani court has granted bail to a Christian convicted of committing blasphemy in 2018. While the case is not resolved, it is a positive development for one of the youngest people convicted of blasphemy in Pakistan's history.
On Monday, March 1, the Lahore High Court granted bail to Nabeel Masih. Speaking to the media, Masih's lawyer, Naseeb Anjum, said he would try to complete the paperwork necessary to secure Masih's freedom.
"I will continue this legal fight for his acquittal," Anjum added in his statement to the media.
On September 18, 2016, Akhtar Ali accused Masih, then age 16, of committing blasphemy over a Facebook post that "defamed and disrespected" the Kaaba in Mecca. According to Ali, he and some other friends were looking at Facebook when they discovered a picture on Masih's timeline that depicted the Kaaba with a pig on top of it.
Ali filed a blasphemy accusation against Masih at the Phoolnagar Police Station and police vans deployed to Masih's home in Dina Nath village. There police arrested Masih and charged him with committing blasphemy under Sections 295 and 295-A of Pakistan's Penal Code.
Police claim they removed the allegedly blasphemous image from Facebook to prevent further violence. Yet, the removal of the post has made it difficult to determine if Masih is innocent or not. It is still unknown whether Masih posted the photo himself or was just tagged in the photo.
In 2018, Masih was convicted of committing blasphemy and sentenced to 10 years in prison. At the time, Masih was 18 and the youngest person convicted of blasphemy in Pakistan's history.
In Pakistan, false accusations of blasphemy are widespread and often motivated by personal vendettas or religious hatred. Accusations are highly inflammatory and have the potential to spark mob lynchings, vigilante murders, and mass protests.
Since Pakistan added Section 295-B and 295-C to the country's blasphemy laws in 1987, the number of blasphemy accusations have skyrocketed. Between 1987 and 2017, 1,534 individuals in Pakistan have been accused of blasphemy. Out of that 1,534, 829 accusations (54%), were against religious minorities. With Christians only making up 1.6% of Pakistan's total population, the 238 accusations (15.5%) made against Christians is disproportionate.
ICC's Regional Manager, William Stark, said, "We here at International Christian Concern are happy to see this positive development in Nabeel's case. We hope that he will soon be released from prison and allowed to return to his family. We also hope that the Lahore High Court will also fully acquit Nabeel so his innocence can be proven beyond doubt. We are also concerned for Nabeel's safety. Extremists in Pakistan often target individuals accused of blasphemy. Since 1990, more than 60 people have been extra-judicially murdered after being accused of blasphemy. When released, Pakistani authorities must take steps to secure Nabeel and his family. Pakistani authorities must also take steps to combat the false blasphemy accusations that have ruined so many lives."
Covid-19 'shakes' Brazil; Most children and young people die
Brazil has been one of the worst-hit nations by the coronavirus disease (Covid-19) pandemic but the unusual high deaths among babies have caused immense concerns. Despite overwhelming evidence based on data that Covid-19 rarely turns fatal for children, around 1,300 babies have died from coronavirus.
BBC did a feature on a Brazilian woman's one-year-old son who died two months after he first displayed symptoms of Covid-19 in May last year. Jessika Ricarte took her son, Lucas, to a hospital after he developed a fever, then fatigue and slightly laboured breathing. The oxygen level was at a low 86 per cent but the doctor assured Jessika that Covid-19 was rare in children and sent her home with some antibiotics, reported BBC.
Jessika, a resident of Tamboril in Ceará, northeast Brazil, said that although some of the symptoms disappeared at the end of his 10-day antibiotics course, the tiredness remained, as per the report. On June 3, Lucas vomited repeatedly after having lunch, prompting Jessika to take him to a local hospital. He tested positive for Covid-19 and was transferred to a paediatric intensive care unit in Sobral, a municipality that was over two hours away.
Lucas was diagnosed there with a condition called multisystem inflammatory syndrome (MIS). A recent study, published in The Lancet, suggests that multisystem inflammatory syndrome in children (MIS-C) is a newly identified and serious health condition associated with Covid-19. It is a rare but severe hyperinflammatory condition in children and adolescents that typically occurs 2–6 weeks after they are infected with the coronavirus.
MIS-C is an extreme immune response to the virus and can affect multiple organ systems, including cardiac, gastrointestinal, haematological, dermatological, neurological, respiratory, and renal systems. For the study, the researchers analysed 1,080 patients who met the MIS-C case definition and had sufficient clinical data for analysis of pre-existing factors.
Out of 1,080 patients, 431 were admitted to ICU on the same day as hospitalisation and 217 were admitted to ICU at least after a day of hospitalisation. The clinical signs and symptoms of MIS-C include cough, shortness of breath, vomiting, diarrhoea, rash, and abdominal pain, among others. Around 28 per cent of patients had decreased cardiac function, 36 per cent suffered shock, and around 2 per cent cases resulted in deaths.
Lucas was intubated after being diagnosed with MIS-C and suffered cardiac arrest while he was in the ICU, reported BBC. The doctor who was treating the kid said she was surprised at the seriousness of his condition since he did not have any risk factors in terms of comorbidities or overweight. A CT scan discovered that Lucas had had a stroke and later died after a sudden drop in heart rate and oxygen level, as per the report.
According to experts quoted by BBC, Brazil's sheer number of Covid-19 cases have led to an increase in infection among babies and young children. While Brazil's official data suggest that Covid-19 killed at least 852 children up to the age of nine, Dr Fatima Marinho, a leading epidemiologist from the University of São Paolo, did research that estimated the virus killed 2,060 children under nine years old, including 1,302 babies. Marinho told BBC that she is seeing more cases of MIS-C than ever before, highlighting that there is a misconception that children are at a zero risk for Covid-19.
Russia prepares for devastating war; 30,000 more troops cross border; Ukraine shocked
Thirty thousands of Russian troops massing near the Ukrainian border, convoys of tanks, and a deadly escalation in the grinding trench war in eastern Ukraine.
These storm clouds on Europe's eastern flank are causing grave alarm in Washington and across the continent.
"We're now seeing the largest concentration of Russian forces on Ukraine's borders since 2014," Secretary of State Antony Blinken said Tuesday after flying to NATO's headquarters in Brussels, Belgium. "That is a deep concern not only to Ukraine, but to the United States."
In a call with Russian President Vladimir Putin later in the day, President Joe Biden declared Washington's "unwavering commitment to Ukraine's sovereignty and territorial integrity" and "called on Russia to de-escalate tensions," a White House readout said.
Western officials and experts are now trying to decipher what Moscow might be planning: Is Putin testing Biden's mettle — or is he actually trying to spark a fresh military conflict on the fringes of Europe?
"The optimistic assessment is that this is meant to intimidate Ukraine," said Michael Kofman, a senior research scientist at CNA, a research group based in Virginia. "The pessimistic assessment, which I think is a lower probability but nonetheless very worth considering, is that Russia is actually spoiling for a fight and that they're looking to bait Ukraine into a miscalculation."
Russia and Ukraine have been locked in conflict since 2014, when Russia annexed Ukraine's Crimea peninsula and began supporting separatists in the country's east. That war has rumbled on ever since, costing some 14,000 lives despite a series of shaky ceasefires.
But since March experts say they are witnessing something new.
Russia has started sending thousands of troops, tanks, artillery and other units to Crimea and regions along its 1,200-mile land border with Ukraine, according to Western governments and independent experts who monitor these maneuvers.
Download the NBC News app for breaking news and politics
The Russian troops number 40,000 in Crimea and another 40,000 in other regions along the border, Iuliia Mendel, spokeswoman for Ukrainian President Volodymyr Zelenskiy said Monday.
Given that the Russian military has an estimated 800,000 to 900,000 troops, "that would be approximately 10 percent of the Russian military's total manpower," according to Rob Lee, a former U.S. Marine who now tracks military deployments at the Department of War Studies at King's College London.
Russia says these movements are "training missions," Defense Minister Sergei Shoigu said Tuesday. But experts say they don't fit the usual pattern for these wargames. Russian military officials haven't provided the usual level of detail or forewarning.
"They are deliberately leaving their intentions ambiguous here," Lee said.
Meanwhile, the fragile ceasefire that's kept the Donbas conflict at a simmer has deteriorated, with more than 30 Ukrainian soldiers killed already this year, compared with 49 in 2020, Ukraine says.
In response, U.S. European Command has raised its threat level to the highest available, the New York Times reported. And it is planning to send two warships to the Black Sea, according to Turkey, which controls passage into it. Pentagon spokesman John Kirby declined to comment on both of these actions at recent briefings.
"If Russia acts recklessly," Blinken told NBC News' "Meet the Press" Sunday, "there will be consequences."
After meeting Blinken on Tuesday, Ukrainian Foreign Minister Dmytro Kuleba said the "Russian buildup is taking place, not only along the border of Ukraine, but along the border of democratic world."
The problem for these allies is that it is still unclear what Russia is trying to do — much less how the West might be able to respond.
"The force assembled is large and heavy and could go deep and do some ugly stuff to Ukraine," said Vladimir Frolov, a former Russian diplomat. Is that what Russia intends to do? "I think an honest answer to your question would be: 'I have no idea,'" he said.
Russia says it's free to move troops internally however it likes.
"Russia has never been a threat to anyone and does not pose a threat," Putin's spokesman, Dmitry Peskov, told reporters Monday.
The Kremlin has tried to turn the narrative on its head, accusing the U.S. and NATO of being the ones responsible for raising the temperature.
"There is absolutely nothing for American ships to be doing near our shores," Deputy Foreign Minister Sergei Ryabkov told Russian news wires. "We warn the United States that it will be better for them to stay far away from Crimea and our Black Sea coast. It will be for their own good."
Ryabkov referred to the U.S. as an "adversary" — a word the U.S. uses to describe Russia, but a clear shift from Russia's preferred term "partner" when referring to the U.S.
Many experts believe a Russian military offensive is not impossible but unlikely; it would be costly for Putin and it's unclear what he would gain. The buildup has been slow and ostentatious, whereas a genuine invasion would be rapid and more covert.
More likely, according to these observers, is that Russia is attempting to intimidate Ukraine, perhaps to gain leverage in the stalled peace talks over the Donbas conflict.
Putin is also sending a message to Biden and Ukraine's European allies, according to Fabrice Pothier, a consulting senior fellow at the International Institute for Strategic Studies, a London think tank.
Biden has deployed harsher rhetoric toward Putin compared with President Donald Trump, and last month the U.S. announced $125 million in military aid to Ukraine. Meanwhile, Ukraine is renewing calls to join NATO, something the alliance promised in 2008 but is vehemently opposed by Russia.
"Putin is testing what President Biden's Russia-Ukraine policy is really made of," said Pothier, NATO's former head of policy planning. "Is the U.S. willing to go as far as providing either indirect or direct military support to Ukraine forces? Basically, is the U.S. willing to go into some kind of escalation with Russia?"