China arrests 5 Christians for attending religious gathering in Malaysia where Tim Keller spoke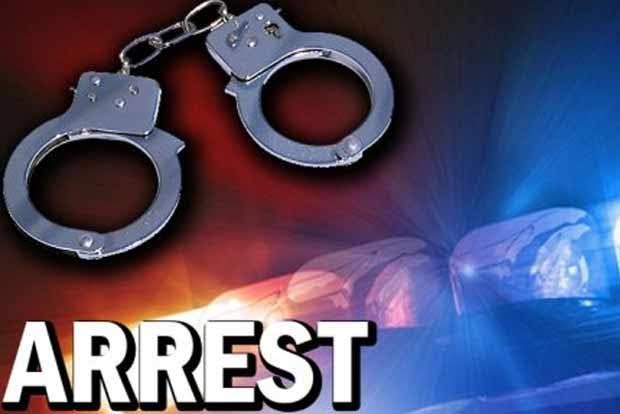 Communist authorities in China arrested five Christians from a house church in Shanxi Province because they attended a Christian conference in Malaysia last year where Pastors Tim Keller and D.A. Carson were speakers.
The five Christians are from Xuncheng Reformed Church in Taiyuan city and were arrested and detained on Monday for taking part in "KL2020 Gospel and Culture" conference hosted by a Chinese Indonesian Pastor Stephen Tong, the U.S.-based persecution watchdog International Christian Concern reported.
Two of the church members were arrested when they went to pick up their church co-worker, Zhang Ligong, as he was being released after serving a 15-day administrative detention for his faith, a church preacher named An Yankui was quoted as saying.
The other three were arrested from their homes.
The five traveled together to Malaysia to attend the conference from Jan. 28–31.
Keller, a theologian and bestselling author, and Carson, emeritus professor of New Testament at Trinity Evangelical Divinity School and co-founder of The Gospel Coalition, were among the speakers at the international conference.
The five Chinese Christians had legally traveled to Malaysia with their valid passports but are now facing charges.
Preacher An Yankui has requested that believers worldwide pray for the five Christians. "May God never forsake His children and continue to grant mercy to His church on the path carrying the cross," he wrote on Facebook.
As of Saturday, it was not known if the Christians had been released.
Xuncheng Church has been heavily targeted in recent months, including constant harassment and the detention of a preacher and several members last November.
Open Doors USA, which monitors persecution in over 60 countries, estimates that there are about 97 million Christians in China, a large percentage of whom worship in what China considers to be "illegal" and unregistered underground house churches.
Authorities in China are also continuing their crackdown on Christianity by removing Bible apps and Christian WeChat public accounts as new highly restrictive administrative measures on religious staff went into effect this year.
ICC's Regional Manager for Southeast Asia, Gina Goh, said, "Since the Revised Regulations on Religious Affairs took effect in February 2018, the Chinese government has added more laws seeking to curb religious activities that are not state-sanctioned."
Goh added: "Beijing is paranoid about Chinese Christians' interaction with Christians overseas. As a result, they are penalizing Christians to deter them from 'receiving foreign influence.' It is a shame that the Chinese government constantly manipulates laws to violate the religious freedom of its citizens."
China is ranked on Open Doors USA's World Watch List as one of the worst countries in the world when it comes to the persecution of Christians.
The U.S. State Department has also labeled China as a "country of particular concern" for "continuing to engage in particularly severe violations of religious freedom."
Sources:Christian Post
ക്രിപ്‌റ്റോകറന്‍സികള്‍ക്ക് സമ്പൂർണ വിലക്ക്,ലോകത്തെ ഞെട്ടിച്ച് ചൈന
ബീജിങ്: ക്രിപ്‌റ്റോ കറന്‍സികള്‍ക്ക് സമ്പൂര്‍ണ നിരോധനവുമായി ചൈന രംഗത്ത്. ലോകത്ത് ആദ്യമായാണ് ഒരു രാജ്യം ഇക്കാര്യത്തില്‍ ഇത്രയും കടുത്ത തീരുമാനവുമായി രംഗത്ത് വരുന്നത്. ക്രിപ്‌റ്റോകറന്‍സികളും അവയുമായി ബന്ധപ്പെട്ട എല്ലാ ഇടപാടുകളും നിയമവിരുദ്ധമായി പ്രഖ്യാപിക്കുകയും ചെയ്തിട്ടുണ്ട് ചൈന.
ക്രിപ്‌റ്റോകറന്‍സികളുടെ കാര്യത്തില്‍ തീരെ ഉദാരമല്ലാത്ത സമീപനം ആണ് ചൈന സ്വീകരിച്ചുവരുന്നത്. ഇതുസംബന്ധിച്ച് ചൈനയുടെ പല നിയന്ത്രണങ്ങളും നേരത്തേ തന്നെ ക്രിപ്‌റ്റോ വിപണിയെ വലിയ തോതില്‍ ബാധിക്കുകയും ചെയ്തിരുന്നു. എന്നാല്‍, ഇപ്പോഴത്തെ നീക്കം ക്രിപ്‌റ്റോവിപണികളുടെ അടിത്തറ തന്നെ ഇളക്കിയേക്കും. ചൈനീസ് തീരുമാനം വന്നതിന് പിറകെ ക്രിപ്‌റ്റോകറന്‍സികളുടെ മൂല്യത്തില്‍ വലിയ ഇടിവും സംഭവിച്ചു.
ചൈനയുടെ കേന്ദ്ര ബാങ്ക് ആയ പീപ്പിള്‍സ് ബാങ്ക് ഓഫ് ചൈനയാണ് ഇക്കാര്യത്തില്‍ കൃത്യമായ നിര്‍ദ്ദേശങ്ങള്‍ പുറപ്പെടുവിച്ചിട്ടുള്ളത്. ക്രിപറ്റോകറന്‍സികളുമായി ബന്ധപ്പെട്ട് എല്ലാ ഇടപാടുകളും നിയമവിരുദ്ധമായിരിക്കുമെന്നും നിര്‍ബന്ധമായും നിരോധിക്കപ്പെടേണ്ടതാണെന്നും ബാങ്ക് അവരുടെ വെബ്‌സൈറ്റ് മുഖേന വ്യക്തമാക്കിക്കഴിഞ്ഞു. ബിറ്റ്‌കോയിന്‍ എന്നോ, എഥേറിയം എന്നോ ടെഥര്‍ എന്നോ വ്യത്യാസമില്ലാത്തെ എല്ലാ ക്രിപ്‌റ്റോ കറന്‍സികള്‍ക്കും ഇത് ബാധകമായിരിക്കും.
ചൈനക്കാരുടെ കൈവശമുള്ളവരുടെ ബിറ്റ്‌കോയിനുകള്‍ക്ക് ഇനി എന്ത് സംഭവിക്കും എന്നത് സംബന്ധിച്ച ചര്‍ച്ചകളും പുരോഗമിച്ചുകൊണ്ടിരിക്കുകയാണ്. ചൈനയിലെ താമസക്കാര്‍ക്ക് ഓഫ്‌ഷോര്‍ എക്‌സ്‌ചേഞ്ചുകള്‍ വഴി നല്ഡകപ്പെട്ടിരുന്ന ക്രിപ്‌റ്റോ സേവനങ്ങള്‍ കൂടി നിരോധനത്തിന്റെ പരിധിയില്‍ വരുന്ന സാഹചര്യത്തിലാണ് ഇത്തരം ഒരു ആശങ്ക ഉയര്‍ന്നിരിക്കുന്നത്.
Sources:globalindiannews
Shooting in Tennessee; Two deaths, including the attacker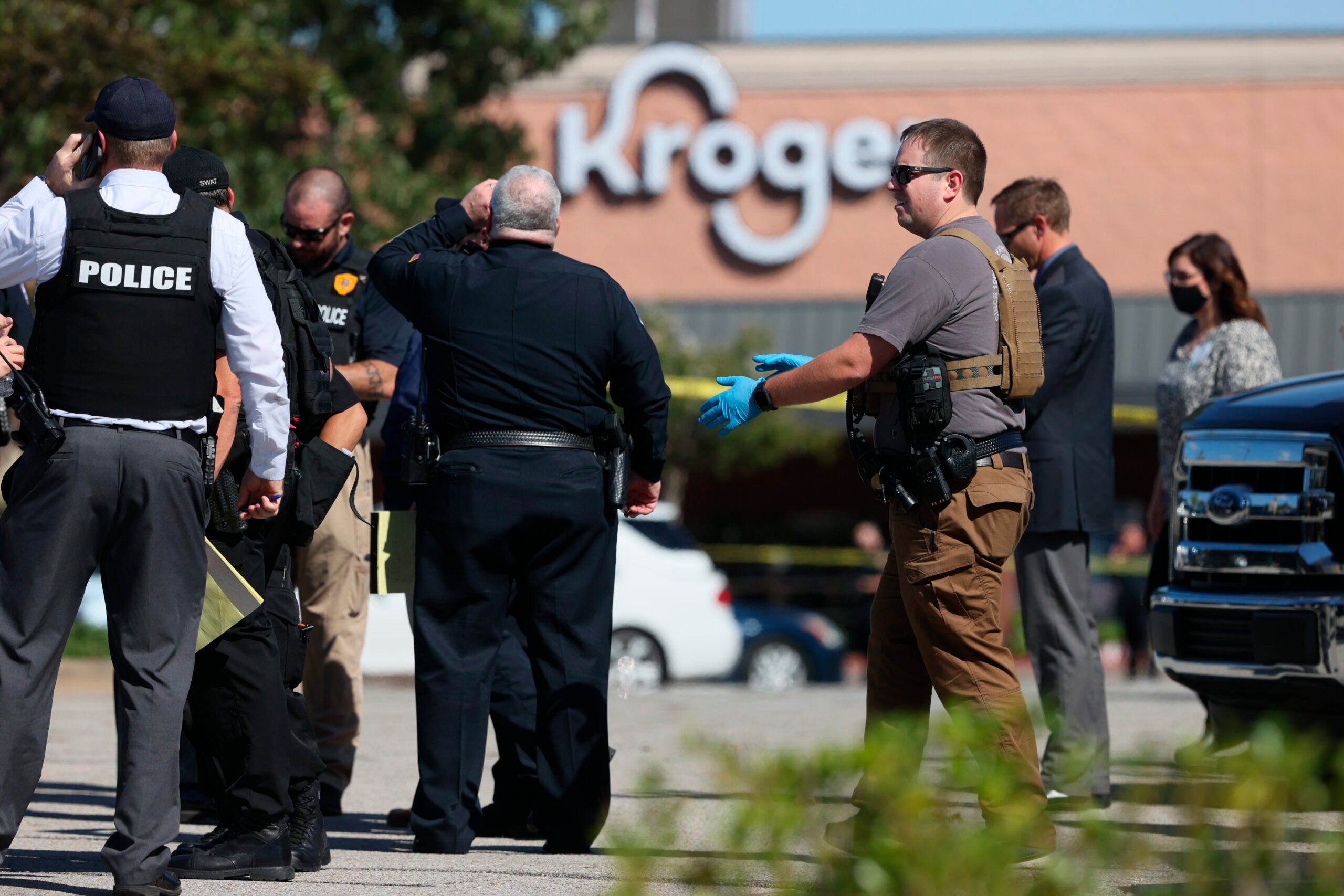 A gunman attacked a grocery store in an upscale Tennessee suburb on Thursday afternoon, killing one person and wounding 12 others before he was found dead of an apparent self-inflicted gunshot wound at the store, authorities said.
Collierville Police Chief Dale Lane said the shooting broke out at a Kroger grocery in his suburban community about 30 miles (50 kilometres) east of Memphis. He said the gunman shot 13 others and himself, and that 12 of the victims were taken to hospitals, some with very serious injuries.
One Kroger worker, Brignetta Dickerson, told WREG-TV she was working a cash register when she heard what at first she thought were balloons popping.
"And, here he comes right behind us and started shooting," Dickerson said. "And, he kept on shooting, shooting, shooting. He shot one of my co-workers in the head and shot one of my customers in the stomach."
Lane said police received a call about 1:30 pm about the shooting and arrived almost immediately, finding multiple people with gunshots when they entered the building.
He said a police SWAT team and other officers went aisle to aisle in the store to find people who sought cover or were in hiding, taking them to safety. He said the shooter, whom he described as male, was found dead of an apparent self-inflicted gunshot wound.
The identities of the shooter and the victims were not immediately released. At a news briefing Thursday evening, Lane declined to reveal more about the suspect, citing the ongoing investigation, including search warrants that will be carried out.
"We're going to carry this thing as far as we can to see and make sure that there's no else involved," Lane said, adding that there was "no credible evidence" that there was a second shooter.
The chief also said, "As far as we know there wasn't any other incident that led up to this."
Dickerson, the employee, said her co-worker, who is in his 20s, was shot in the head and said he wanted his mother to be notified.
"I left her a voicemail that he was alert and talking," Dickerson said, adding that she was still trying to reach her later in the day.
"I was walking back towards the floral department and I heard a gunshot," she said. "It sounded like it was coming from the deli. And I ran out the front door and they had already shot the front door."
Lane called it a sad day for his department in his initial briefing with reporters.
"I've been involved in this for 34 years and I've never seen anything like it," he said Thursday afternoon.
The suspect's vehicle was in the store's parking lot and remained there as part of the investigation, the chief said.
He added that investigators were seeking to piece together how the shooting unfolded, adding, "It's going to take a little bit before we know what happened."
"Let's get through the investigation," Lane said. "Remember, we're two hours away from the most horrific event that's occurred in Collierville history."
Collierville is a growing suburb of more than 51,000 people with a median household income of about $114,000, according to US census figures. Set in a rural and historic area, the town square has largely become known for its boutiques and bed and breakfasts.
Earlier this year, Tennessee became the latest state to allow most adults 21 and older to carry handguns without first clearing a state-level background check and training. The measure was signed into law by Republican Gov. Bill Lee over objections from some law enforcement groups and gun control advocates concerned the measure would possibly lead to more gun violence.
The Kroger Co., based in Cincinnati, Ohio, issued a statement that it was "deeply saddened" by the shooting and was cooperating with law enforcement. The company in 2019 asked its customers not to openly carry guns while visiting its stores.
A Kroger spokesperson said the Collierville store will be closed until further notice.