Christian Orphanage Attacked in Nigeria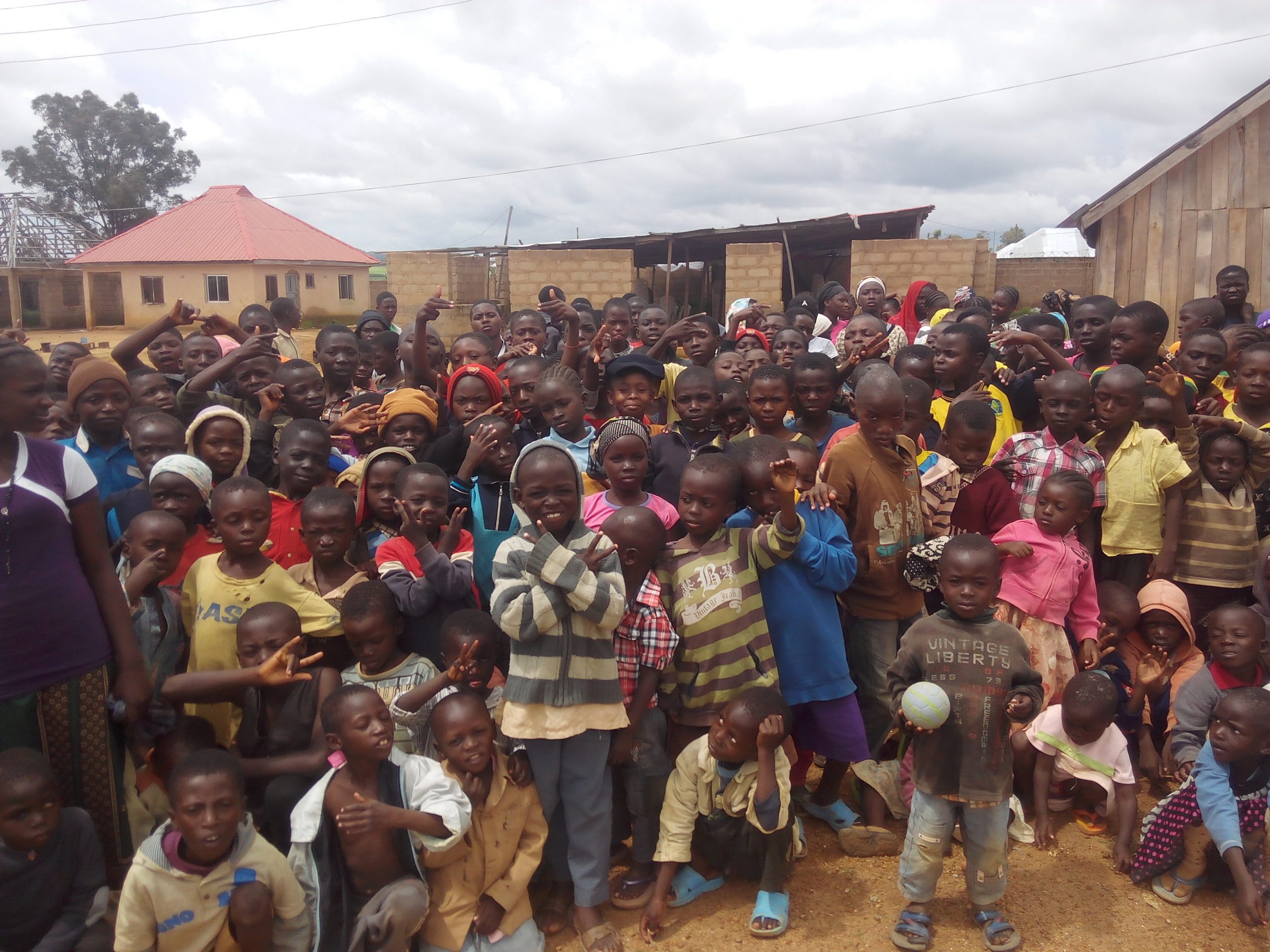 Nigeria – According to the Religious Freedom Coalition, a Christian orphanage in Plateau State, Nigeria, was attacked and destroyed on August 2nd, by men reported to be jihadist Fulani.
The orphanage housed 147 children, all of whom were able to safely evacuate the home prior to the attack.
"The attackers came when the place was becoming dark around 7 p.m.," a neighborhood watchman told the Epoch Times. "The Fulani got support from the Nigerian army. They were escorted by the army on three army vans. We saw them from afar coming in numbers," the watchman said. "The soldiers did not help us. They allowed Fulani to burn down our houses."
The orphanage is now "uninhabitable and the children remain dispersed," according to the Religious Freedom Coalition.
"As Fulani herdsmen advance in the Miago and Jos areas they destroyed 500 homes, 5 churches and killed 68 Christians," said the news source. "Many were wounded. Nigerian law prohibits anyone from owning a firearm in Nigeria, but oddly the Fulani had weapons exactly like those of the army."
Nigeria is the largest country in Africa, with a total population of approximately 200 million. It is also the largest Christian population in Africa and will soon be the largest Christian population in the world. Due to a long and violent history, including conquests, empires and colonialism, Nigeria is a very dangerous place for Christians. Thousands of Christians are killed and tens of thousands displaced each year due to violence.
Nigeria is nearly split in half between Muslims and Christians, each representing approximately 45 percent of the population, with the remainder holding to traditional religions. The Hausa and Fulani are nearly all Muslim, and the North is the stronghold of Islam in Nigeria. Christians reside mostly in the southern parts of Nigeria. This leads to many tensions in the middle of the country, where the Muslim North meets the Christian South. These tensions have been designated by many as the "Middle Belt Crisis."
Since 2001, there have been ongoing tensions between Fulani herders and Christian farmers throughout the Middle Belt. These tensions have been inflamed by smaller groups of Fulani militants who use religion as a basis for conducting attacks. Fulani Militants continue to be the biggest threat to Christian society in Nigeria today. They conduct regular small-scale attacks on individuals and somewhat regular attacks on villages or communities. These attacks include the recent killing of 65 people in Plateau State and Kaduna State on August 3 and 4, 2021.
On December 7th, The U.S. State Department added Nigeria to their list of Countries of Particular Concern for tolerating "systematic, ongoing, egregious violations of religious freedom."
Please pray for peace in Nigeria, and for the Lord to comfort those grieving the loss of loved ones due to violence. Please also pray for the perpetrators of this attack, that they will be blessed with knowing the truth of the gospel and accept Jesus as their savior.
Sources:persecution
Elderly Eritrean Pastors Continue to Suffer in Prison
Eritrea – Two pastors who were arrested and imprisoned by the Eritrean government in July are still being held in prison, sources with knowledge of the situation told ICC. Both in their mid-seventies, Pastor Girmay Araya and Pastor Samuel Okbamichael were arrested in the middle of the night before being taken to the Wengel Mermera interrogation center run by the Ministry of Justice in Asmara, the capital of Eritrea.
Both pastors were largely retired from the ministry when they were arrested, raising questions about why they were targeted. Eritrea has a long history of targeting religious figures and is currently detaining many others pastors.
Called "Africa's North Korea" by some, Eritrea is a one-party state ruled by an oppressive, totalitarian government that is openly hostile to religion. Religious prisoners are often subjected to long or indefinite terms in prisons where they suffer unimaginably inhumane conditions.
Former prisoners at Mai Serwa, another prison in Asmara, report being held in shipping containers, each holding 8-22 detainees and extremely susceptible to the extreme weather swings of the desert around them. According to the United Nation's Office of the High Commissioner for Human Rights (OHCR), "inmates are subjected to total darkness, which increases their suffering. A torture chamber made of concrete is reportedly located at the back of the containers. [One] detainee… was interrogated and tortured four nights per week for two months."
"Individuals who are arrested for religious reasons are systematically subjected to ill-treatment and torture," the OHCR said. "It is common practice to coerce renunciation of faith."
Despite its similarities to North Korea, Eritrea seems to have largely managed to escape that country's penchant for attracting sanctions. In fact, the U.S. is actually lifting sanctions off of the country. However commendable this may be from a diplomatic or economic perspective, it is important that the U.S. not lose sight of the real, systematic abuses at play in Eritrea. It should continue to pressure Eritrea, including through targeted sanctions designed to force behavior change at every level of the abusive system.
"If it does decide to improve relations with Eritrea, the U.S. must use that closeness to pressure the country to begin respecting human rights," said Jay Church, ICC's Advocacy Manager for Africa. "A thorough rehauling of its judicial system, the abolishment of its horrendous penal system and the creation of a professional one in its place, and respect for religious freedom would be a good place to start."
Sources:persecution
ക്രിപ്‌റ്റോകറന്‍സികള്‍ക്ക് സമ്പൂർണ വിലക്ക്,ലോകത്തെ ഞെട്ടിച്ച് ചൈന
ബീജിങ്: ക്രിപ്‌റ്റോ കറന്‍സികള്‍ക്ക് സമ്പൂര്‍ണ നിരോധനവുമായി ചൈന രംഗത്ത്. ലോകത്ത് ആദ്യമായാണ് ഒരു രാജ്യം ഇക്കാര്യത്തില്‍ ഇത്രയും കടുത്ത തീരുമാനവുമായി രംഗത്ത് വരുന്നത്. ക്രിപ്‌റ്റോകറന്‍സികളും അവയുമായി ബന്ധപ്പെട്ട എല്ലാ ഇടപാടുകളും നിയമവിരുദ്ധമായി പ്രഖ്യാപിക്കുകയും ചെയ്തിട്ടുണ്ട് ചൈന.
ക്രിപ്‌റ്റോകറന്‍സികളുടെ കാര്യത്തില്‍ തീരെ ഉദാരമല്ലാത്ത സമീപനം ആണ് ചൈന സ്വീകരിച്ചുവരുന്നത്. ഇതുസംബന്ധിച്ച് ചൈനയുടെ പല നിയന്ത്രണങ്ങളും നേരത്തേ തന്നെ ക്രിപ്‌റ്റോ വിപണിയെ വലിയ തോതില്‍ ബാധിക്കുകയും ചെയ്തിരുന്നു. എന്നാല്‍, ഇപ്പോഴത്തെ നീക്കം ക്രിപ്‌റ്റോവിപണികളുടെ അടിത്തറ തന്നെ ഇളക്കിയേക്കും. ചൈനീസ് തീരുമാനം വന്നതിന് പിറകെ ക്രിപ്‌റ്റോകറന്‍സികളുടെ മൂല്യത്തില്‍ വലിയ ഇടിവും സംഭവിച്ചു.
ചൈനയുടെ കേന്ദ്ര ബാങ്ക് ആയ പീപ്പിള്‍സ് ബാങ്ക് ഓഫ് ചൈനയാണ് ഇക്കാര്യത്തില്‍ കൃത്യമായ നിര്‍ദ്ദേശങ്ങള്‍ പുറപ്പെടുവിച്ചിട്ടുള്ളത്. ക്രിപറ്റോകറന്‍സികളുമായി ബന്ധപ്പെട്ട് എല്ലാ ഇടപാടുകളും നിയമവിരുദ്ധമായിരിക്കുമെന്നും നിര്‍ബന്ധമായും നിരോധിക്കപ്പെടേണ്ടതാണെന്നും ബാങ്ക് അവരുടെ വെബ്‌സൈറ്റ് മുഖേന വ്യക്തമാക്കിക്കഴിഞ്ഞു. ബിറ്റ്‌കോയിന്‍ എന്നോ, എഥേറിയം എന്നോ ടെഥര്‍ എന്നോ വ്യത്യാസമില്ലാത്തെ എല്ലാ ക്രിപ്‌റ്റോ കറന്‍സികള്‍ക്കും ഇത് ബാധകമായിരിക്കും.
ചൈനക്കാരുടെ കൈവശമുള്ളവരുടെ ബിറ്റ്‌കോയിനുകള്‍ക്ക് ഇനി എന്ത് സംഭവിക്കും എന്നത് സംബന്ധിച്ച ചര്‍ച്ചകളും പുരോഗമിച്ചുകൊണ്ടിരിക്കുകയാണ്. ചൈനയിലെ താമസക്കാര്‍ക്ക് ഓഫ്‌ഷോര്‍ എക്‌സ്‌ചേഞ്ചുകള്‍ വഴി നല്ഡകപ്പെട്ടിരുന്ന ക്രിപ്‌റ്റോ സേവനങ്ങള്‍ കൂടി നിരോധനത്തിന്റെ പരിധിയില്‍ വരുന്ന സാഹചര്യത്തിലാണ് ഇത്തരം ഒരു ആശങ്ക ഉയര്‍ന്നിരിക്കുന്നത്.
Sources:globalindiannews