Iran threatens to destroy tomb of Esther and Mordechai
Israel – An Iranian group is reportedly threatening to destroy what local Jews believe to be the ancient burial site of Queen Esther and Mordechai in Hamedan in retaliation for President Donald Trump's "Deal of the Century" Israeli-Palestinian peace plan.
The Basij group, a hardline student wing of the Islamic Revolutionary Guard Corps, released a statement earlier this month threatening to tear down the tomb and replace it with a Palestinian consulate.
"We warn the United States and the Zionist regime …that the first act of fulfilling their filthy desires and the slightest attack on Palestine and the holy al-Quds (Jerusalem) means that they will no longer occupy a place as Esther's tomb…we'll turn it into a Palestine consulate and you will see the fulfillment of this promise," their statement said.
Ali Malmir, the director Hamedan's tourism office, told Iran's ISNA news site on February 7 that it is not possible to tear down the tomb because there are specific rules for cultural heritage buildings that cannot be violated.
The head of the Basij group in Hamedan, Tayeb Frydras, responded to Malmir's statement saying that Iran must show its power and Palestinian rights are more important than protecting Jewish cultural sites.
The Alliance for Rights of All Minorities in Iran, a US-based watchdog group monitoring minority rights in Iran reported that the Basij student group attempted to raid the tomb in Hamedan on Saturday.
ARAM also reported that "Iranian authorities" had joined the Basij group in calling for the tomb's destruction, but the veracity of this statement cannot be immediately verified.
The US Commission on International Religious Freedom said in a statement on Twitter that it is "troubled" by the threats to Esther and Mordechai's tomb "and emphasizes the Iranian government's responsibility to protect religious sites."
Anti Defamation League head Jonathan Greenblatt called the reports "disgusting" especially because the Jewish people are weeks away from celebrating Purim, a holiday dedicated to honoring Esther and Mordechai.
"People of all faiths should speak out before this desecration takes place," he said.
Bible publishers reporting jump in sales amid coronavirus fears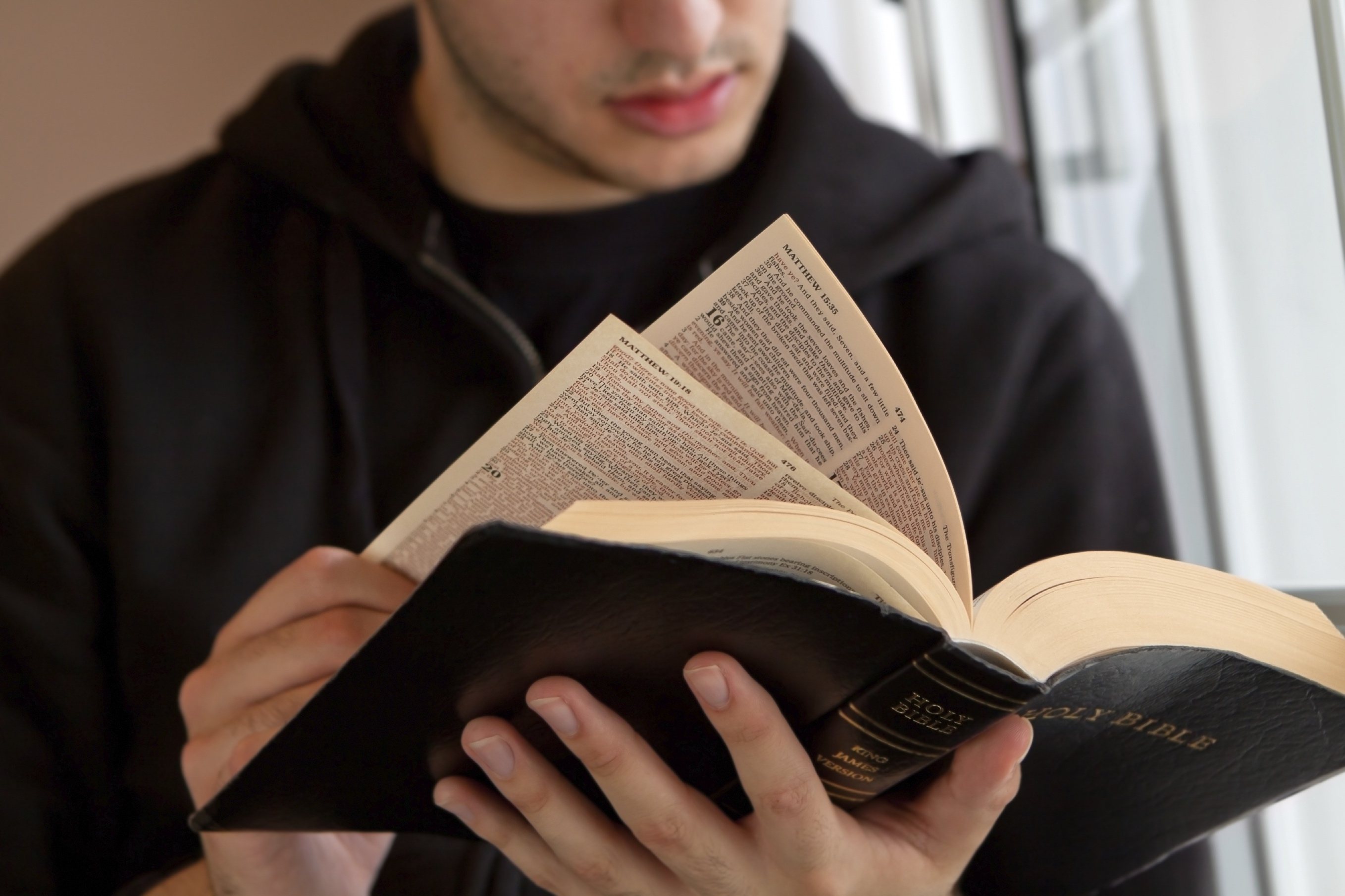 Publishing companies that sell Bibles have reported an increase in purchases in recent weeks, likely connected to concerns over the coronavirus pandemic.
Tyndale House Publishers, a Christian publisher based in Carol Stream, Illinois, saw a considerable increase in their Bible sales last month compared to March 2019.
This includes their Life Application Study Bible sales going up 44% and sales of the Immerse Bible going up 60%, according to Jim Jewell, an executive at Tyndale.
In an interview with The Christian Post on Tuesday, Jewell said he believes concerns over the pandemic "has upended almost everyone's lives in some way."
"It's not surprising that people turn to the comfort and clarity of the Bible in times of trouble and uncertainty," he said, adding that social media engagement for Tyndale was also growing.
"On New Living Translation, where we post Bible verse memes, engagement was triple what it was last March and up 72% from just last month."
Jewell told CP that this was not the first time a national crisis has led to higher Bible sales. He said in the month after the 9/11 terrorist attacks, "Tyndale Bible sales were 57% higher than October of 2000."
Alabaster Co. of California, which was founded in 2017 and sells books of the Bible individually that have visually artistic features, reported a 143% boost in sales compared to last year.
Brian Chung, co-founder of Alabaster, told Fox News that he believed the sales jump occurred because "people are looking for hope and restoration."
"Even amidst suffering and financial hardship we've continued to see people engage with Alabaster by utilizing our free resources and purchasing Bibles as encouraging gifts for loved ones," Chung said.
"We believe people are buying Bibles because there's a longing to connect with God, find meaning, and experience peace."
The increases in Bible sales reported by multiple publishing companies is not the only evidence indicating growing efforts among the population to find spiritual answers amid the pandemic.
According to Jeanet Sinding Bentzen, associate professor at the University of Copenhagen, internet searches for the word "prayer" have dramatically increased since last month.
In a preliminary draft of a paper titled "In Crisis, We Pray: Religiosity and the COVID-19 Pandemic,"
"In times of crisis, humans have a tendency to turn to religion for stress relief and explanation. The 2020 COVID-19 pandemic is no exception," wrote Bentzen.
"I document that Google searches on prayer has skyrocketed during the month of March 2020 when the COVID-19 went global."
Bentzen added that the searches "surged to the highest level during the past five years for which comparative Google search data is available, surpassing all other major events that otherwise instigate intensified demand for prayer, such as Christmas, Easter, and Ramadan."
"Even Denmark, one of the least religious countries in the world, sees systematic increases in internet searches on prayer," she noted.
Sources: Christian Post
Churches Prepare for First Digital Easter – as Part of 2020 'New Normal'
In just a matter of weeks, the majority of churches across the country have switched to or enhanced their online ministry. It's the "new normal" for 2020. And it means a digital Easter as well.
About 400 pastors responded to a Barna Group survey during the last week of March and half reported that they're experiencing online "attendance" that's higher than their normal in-person Sunday service attendance. One in three pastors said they think this growth will continue after the current crisis has passed.
But eight in 10 also reported that giving is down – and that's led to some cutting staff hours and compensation.
Dr. Walter Kim, the new president of the National Association of Evangelicals (NAE), is encouraging churches to ramp up their ability to receive offerings and tithes online.
"Churches that have online giving as a regular practice or significant portion of their congregation engaging in that–they're going to experience a bit of a decline immediately – but they'll be able to bounce back. Churches that are in areas of the country where that isn't as available have some pretty significant challenges."
The NAE recently partnered with the Humanitarian Disaster Institute at Wheaton College to host a Church Online Summit for pastors and staff grappling with how best to serve their congregations and communities right now.
Many church leaders believe the pandemic represents a unique opportunity to share the Gospel.
A recent Pew Research Center report showed that more than half of adults are praying for the end of the crisis – including people who normally don't pray.,
Dr. Jaime Aten, executive director of the Humanitarian Disaster Institute, says research shows people head to the community of faith when they're in need. "Churches are often one of the first places people turn to when they are in crisis – whether they need physical, emotional or spiritual support," he said.
Kim says he's noticed people thinking more deeply about eternity. "We're at a point in our country where people are asking pretty serious questions about meaning in life and where do you find hope in the midst of anxiety? These are questions that open the door for the Gospel," he said.
Dr. Ronnie Floyd, president of the Southern Baptist Convention's Executive Committee, says the pandemic could usher in a spiritual awakening. "We need to understand God may be using this to revive His church and to call his people back to Him," said Floyd.
It also includes preparing for Easter. Barna found a majority of pastors say they will host a digital Easter service. Others will organize an outdoor service.
Some are trying a hybrid approach. Pastors at River Oak Church in Chesapeake will offer pre-packaged Communion elements available via a church drive-through on Thursday. Church attendees can then take Communion in their homes Friday night during a live-streamed Good Friday service.
Sources : CBN News