Bollywood Actor Irrfan Khan dies aged 53
Irrfan Khan, one of Bollywood's most beloved stars who had achieved considerable success in the west, has died aged 53.
He had been admitted to the intensive care unit of Mumbai's Kokilaben hospital on Tuesday with a colon infection and on Wednesday morning a statement was released confirming his death.
"It's saddening that this day, we have to bring forward the news of him passing away," read the statement. "Irrfan was a strong soul, someone who fought till the very end and always inspired everyone who came close to him."
Despite his status as one of Bollywood's most celebrated actors, Khan had a reputation for modesty and integrity and news of his death sent India into mourning, prompting actors, fans and politicians from across the world to express their sadness at his death.
Indian prime minister Narendra Modi said that Khan's demise was "a loss to the world of cinema and theatre. He will be remembered for his versatile performances across different mediums. My thoughts are with his family, friends and admirers. May his soul rest in peace."
Fellow Bollywood actor Amitabh Bachchan said Khan's death left a "huge vacuum". "An incredible talent, a gracious colleague, a prolific contributor to the world of cinema … left us too soon," tweeted Bachchan.
"The charisma you brought to everything you did was pure magic," tweeted Priyanka Chopra. "Your talent forged the way for so many in so many avenues. You inspired so many of us. Irrfan Khan you will truly be missed. Condolences to the family."
Indian politician Rahul Gandhi described Khan as a "versatile and talented actor" who would be "greatly missed" while Delhi Chief Minister Arvind Kejriwal said India had lost "one of the most exceptional actors of our time."
In March 2018, Khan revealed he had been diagnosed with a neuroendocrine tumour, but after extensive treatment he recovered well enough to shoot Angrezi Medium, the film that would turn out to be his last, and whose release this March was cut short because of the coronavirus pandemic.
Best known to English-speaking audiences as the police inspector in Slumdog Millionaire and for his roles in Jurassic World and Life of Pi, Khan was a Bollywood mainstay, acting in hits such as Haider, Piku and Hindi Medium.
"I always object to the word Bollywood," he told the Guardian in 2013. "I don't think it's fair to have that name. Because that industry has its own technique, its own way of making films that has nothing to do with aping Hollywood. It originates in Parsi theatre."
Khan was born Saahabzaade Irfan Ali Khan in Jaipur in 1966, the son of a tyre seller, and went to drama school after failing as a cricketer. He struggled to make headway in the film industry, despite being cast in a small role as a letter writer in Mira Nair's 1988 Salaam Bombay! – to his frustration he only managed to find regular work in low-grade TV soap operas.
"I came into this industry to tell stories and do cinema and I was stuck in television," he told the Guardian.
Khan's breakthrough role came from an unlikely source: the feature debut of then-unknown British director Asif Kapadia, whose low budget samurai-esque tale, The Warrior, was shot in India. Released in 2002, The Warrior was selected for the prestigious San Sebastián film festival and won the Bafta award for best British film. Khan subsequently broke into mainstream Indian films, often playing cops or villains – including the title role of Maqbool, an adaptation of Shakespeare's Macbeth set in the Mumbai underworld. More orthodox Bollywood productions followed, such as Rog and the slice-of-life musical Life in a … Metro.
Khan also maintained a parallel career in British-American cinema: he played the chief of police in Michael Winterbottom's A Mighty Heart, and another police officer in Slumdog Millionaire, which won eight Oscars. In later roles, he became a reliable standby character actor in big-budget Hollywood films, playing a doctor in The Amazing Spider-Man in 2012 and businessmen in Jurassic World (2015) and Inferno (2016). In 2012, he also played the adult version of the lead character in another Oscar-winner: Life of Pi, directed by Ang Lee. Director Wes Anderson said he specifically wrote a small role for Khan in his film The Darjeeling Limited just so they could work together.
Meanwhile, Khan found box-office success with the Indian-produced art film The Lunchbox, in which he played an accountant who strikes up a letter-writing romance with unhappy housewife Nimrat Kaur. Khan also continued his high Bollywood profile with significant roles in the Amitabh Bachchan comedy Piku and Hindi Medium, as a rich businessman trying to get his daughter into a good school.
Khan is survived by his wife, Sutapa Sikdar, and sons Babil and Ayan.
Dolly Parton receives Grace Prize at Movieguide awards, says she seeks God's 'guidance' everyday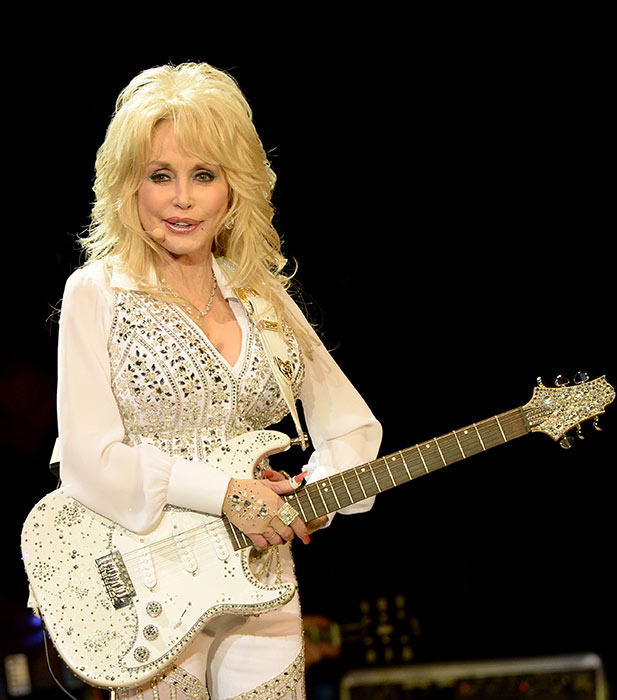 Movieguide's Movies That Inspire honored Dolly Parton on Easter Sunday on The REELZ Channel with its Grace Prize. The legendary country singer declared that God's grace has always been a part of her life.
The popular award show run by the organization that provides movie reviews for Christians was held virtually this year due to the COIVD-19 pandemic, showcasing films released in 2020 that highlighted redeeming faith and family content.
Movieguide's Movies That Inspire celebrated five award winners during its broadcast, including Parton.
The American singer and actress won the Grace Prize for Most Inspiring Performance for her role in "Dolly Parton's Christmas On The Square."
"That's been a big part of my whole life," Parton shared of grace while accepting the honor.
"I talk a lot about faith and family because my grandpa was a preacher, my mother was very, very spiritual, so I grew up very spiritual and I'm a spiritual person, myself," she continued. "I really have a lot of faith, and I thank God every day [for] everything good that happens to me, and I pray for guidance."
She concluded her speech by saying that every accolade she receives in life gives her reason to thank God.
"When I do get recognized for things like this, it just makes me think, 'Well, praise the Lord!'" Parton concluded.
"Safety," a football movie streaming on Disney+, was named the Best Movie for Families of 2020.
"Greyhound," featuring Tom Hanks, was chosen as the Best Movie for Mature Audiences of 2020.
The Christian thriller "Infidel" won the Faith and Freedom Award.
Lastly, the Epiphany Prize for Most Inspiring Movie was given to "I Still Believe."
"I appreciate Movieguide and everything that you do to help educate both Hollywood and the general public on movies that uplift and inspire and model a Christian worldview and the transformational power of Christianity," "I Still Believe" Director Andy Erwin said upon accepting the award.
"I just think that there's such power in the truth," Erwin continued. "You just can't argue with the transformation in someone's life that Christianity brings, that the Gospel brings. I love it when someone watches the movies and says, 'If that can happen to that person, maybe it can happen to me.' In this case, if the person on the screen can achieve their dreams, maybe the person watching can, too. That's why we love inspirational, true stories."
Every year, Movieguide founder Ted Baehr offers a detailed economic analysis of the inspiring family-safe content popular at the box office.
Movieguide's Movies That Inspire co-host Evelyn Baehr Carroll said this year's analysis shows that "movies with less cursing, with less nudity, with less violence, do better at the box office because … you can sell tickets for a family of four to a positive movie."
"That's much more money than selling a ticket to one person to an R-rated movie," she argued.
"It's clear these cleaner movies do better," she continued. "What we've seen since starting Movieguide 40 years ago is that there's far more content out now than ever, and 80% of movie content actually has redeeming content. These are movies for families or even movies for mature audiences that have biblical worldviews."
Movieguide's annual "Report to the Entertainment Industry" has consistently shown the effect of offensive language on ticket sales.
"It's all very statistical, and we've been able to present that to the entertainment industry and help them make more movies with less offensive content," Carroll added.
Carroll has worked with her dad over the past decade and has seen firsthand how Movieguide has influenced Hollywood, which in turn has resulted in "wholesome movies with great themes in them."
The awards show broadcast on REELZ also celebrated the movies "I Am Patrick," "The Croods," "Created Equal: Clarence Thomas In His Own Words" and "Waiting For Anya," among others.
The full list of movies and television shows selected for the best content of 2020 by Movieguide can be found here.
Sources:Christian Post
നടനും തിരക്കഥാകൃത്തുമായ പി.ബാലചന്ദ്രന്‍ അന്തരിച്ചു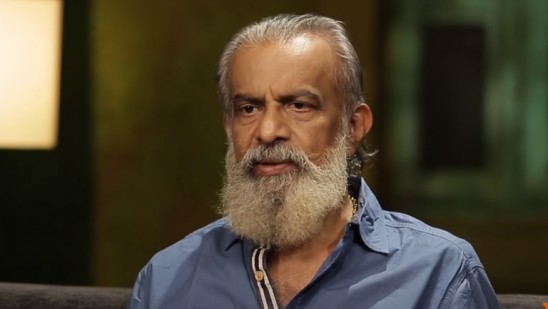 കൊച്ചി: ​നടനും തിരക്കഥാകൃത്തും സംവിധായകനുമായ പി. ബാലചന്ദ്രൻ അന്തരിച്ചു.69 വയസായിരുന്നു. തിങ്കളാഴ്ച പുലർച്ചെ ആറിന്​ വൈക്കത്തെ വീട്ടിലായിരുന്നു അന്ത്യം. മസ്​തിഷ്​ക ജ്വരത്തെ തുടർന്ന്​ ചികിത്സയിലായിരുന്നു.
മലയാള സിനിമയ്ക്കും നാടകമേഖലയ്ക്കും അതുല്യ സംഭാവന നൽകിയ വ്യക്തിത്വമായിരുന്നു ബാലചന്ദ്രൻ. 1972 – ൽ മാതൃഭൂമി വിഷുപ്പതിപ്പ് നടത്തിയ കോളേജ് തലമത്സരത്തിൽ 'താമസി' എന്ന നാടകത്തിനു ഒന്നാം സ്ഥാനം ലഭിച്ചു. എംജി സർവ്വകലാശാലയിലെ സ്കൂൾ ഓഫ് ലെറ്റേർസിൽ ലക്ചറർ ആയാണ് തുടക്കം. സ്കൂൾ ഓഫ് ഡ്രാമയിൽ കുറച്ചു കാലം അദ്ധ്യാപകൻ ആയിരുന്നു. സ്കൂൾ ഓഫ് ഡ്രാമയുടെ റെപെർടറി തിയേറ്റർ ആയ 'കൾട്'ൽ പ്രവർത്തിച്ചു. "മകുടി , പാവം ഉസ്മാൻ, മായാസീതങ്കം, നാടകോത്സവം" എന്ന് തുടങ്ങി നിരവധി നാടകങ്ങൾ രചിച്ചു. ഏകാകി, ലഗോ, തീയറ്റർ തെറാപ്പി, ഒരു മധ്യവേനൽ പ്രണയരാവ്, ഗുഡ് വുമൻ ഓഫ് സെറ്റ്സ്വാൻ തുടങ്ങിയ നാടകങ്ങൾ സംവിധാനം ചെയ്തു.
ഉള്ളടക്കം, അങ്കിൾ ബൺ, പവിത്രം, തച്ചോളി വർഗ്ഗീസ് ചേകവർ, അഗ്നിദേവൻ, മാനസം, പുനരധിവാസം, പോലീസ്, കമ്മട്ടിപ്പാടം തുടങ്ങിയ ചിത്രങ്ങൾക്ക് തിരക്കഥയും സംഭാഷണവുമെഴുതി. ഇതിൽ അ​ഗ്നിദേവൻ വേണുനാഗവള്ളിയുമൊത്തായിരുന്നു രചിച്ചത്. വക്കാലത്ത് നാരായണൻ കുട്ടി, ശേഷം, പുനരധിവാസം , ശിവം, ജലമർമ്മരം, ട്രിവാൻഡ്രം ലോഡ്ജ്, ഹോട്ടൽ കാലിഫോർണിയ, കടൽ കടന്നൊരു മാത്തുക്കുട്ടി, കമ്മട്ടിപ്പാടം തുടങ്ങിയ ചിത്രങ്ങളിൽ ശ്രദ്ധേയമായ കഥാപാത്രങ്ങളെ അവതരിപ്പിച്ചു. 2012-ൽ കവി പി. കുഞ്ഞിരാമൻ നായരുടെ ജീവിതത്തെ ആസ്പദമാക്കി ഇവൻ മേഘരൂപൻ എന്ന ചിത്രം തിരക്കഥയെഴുതി സംവിധാനം ചെയ്തു.
1989ലെ മികച്ച നാടകരചനക്കുള്ള കേരള സാഹിത്യ അക്കാദമി അവാർഡ് പാവം ഉസ്മാനിലൂടെ പി ബാലചന്ദ്രനെ തേടിയെത്തി. 1989-ൽ പ്രതിരൂപങ്ങൾ എന്ന നാടകരനയ്ക്ക് കേരള സംസ്ഥാന പ്രൊഫഷണൽ നാടക അവാർഡ് നേടി. പുനരധിവാസം എന്ന ചിത്രത്തിന്റെ തിരക്കഥക്ക് 1999ലെ കേരള ചലച്ചിത്ര അക്കാദമി അവാർഡ് ഇദ്ദേഹത്തിനായിരുന്നു. മികച്ച നാടക രചനക്കുള്ള 2009ലെ കേരള സംഗീതനാടക അക്കാദമി അവാർഡും പി ബാലചന്ദ്രനായിരുന്നു.
വൈക്കം മുനിസിപ്പൽ കോർപറേഷൻ ചെയർപേഴ്​സൺ ആയിരുന്ന ശ്രീലതയാണ്​ ഭാര്യ. ശ്രീകാന്ത്​, പാർവതി എന്നിവരാണ്​ മക്കൾ. സംസ്​കാരം ​വൈകിട്ട്​ മൂന്നുമണിക്ക്​ വൈക്കത്ത്​ വീട്ടുവളപ്പിൽ.