These Nine States Still Prohibit In-Person Religious Gatherings
When coronavirus-related restrictions were kicking into high gear, Kevin Gerald, a pastor in Washington state, took to Instagram to question his Democratic governor's decision to declare his services "not essential."
"His only references to religious organizations and spiritual people have been negative in nature," Gerald wrote of Gov. Jay Inslee. "I'm not asking for gatherings or disregard for social distancing. … I'm asking people of faith to let the governor know that what we do matters."
Most churches across the country have since resorted to fully online services, streaming Sunday morning sermons and worship set lists on Facebook and YouTube and forgoing any other previously planned on-campus events.
To be certain, the "non-essential" marker is referring to the physical gathering together of Christians. The same rules apply, right now, to sports fans and concert-goers. The work of the church, whether it's happening in-person or over the internet, is still very much essential and is transpiring around the globe.
There is value, though, in the physical meeting of believers. In fact, Scripture mandates it (Hebrews 10:24-25). Eventually, we will get back to that place, but in the meantime, different states have taken different approaches to handling how coronavirus-related restrictions impact houses of worship.
While some have taken an entirely hands-off approach — like the governors of Utah, Arizona, Colorado, North Dakota, South Dakota, Texas, Arkansas, Tennessee, Michigan, Ohio, West Virginia, Pennsylvania, South Carolina, Georgia, and Florida — leaders in some localities have far overstepped appropriate authority. One mayor in Mississippi sicced more than a dozen police officers on a church for hosting drive-in services, in which no congregant had any physical contact with a fellow church-goer.
A group of churches in the progressive California are suing Gov. Gavin Newsom, claiming his strict bans on faith-based gatherings violates religious folks' First Amendment rights. Patrick Scales, a pastor in Fontana, filed a federal lawsuit the day after preaching an impassioned sermon at his church's Easter service.
Last week, a federal judge rejected the churches' request to hold in-person services.
Authorities in 22 states as well as the District of Columbia have said religious gatherings are permitted, but only if they are limited to 10 people or less, according the Pew Research Center. In Rhode Island, for example, no more than five people are allowed to gather together. Oregon and Connecticut are bit more relaxed, permitting gatherings of up to 25 and 50 people, respectively. Kentucky, however, has banned "mass gatherings," though state leaders have not specified how many people constitutes such an event.
The Centers for Disease Control and Prevention has continued to make the case that gatherings of more than 10 people should be cancelled for the time being.
These nine states, though, still continue to ban all in-person church gatherings:
Alaska
California
Idaho
Illinois
Minnesota
New Jersey
New York
Vermont
Washington
Sources: faithwire
Vietnamese Christian Imprisoned for Trumped Up Charge Returns Home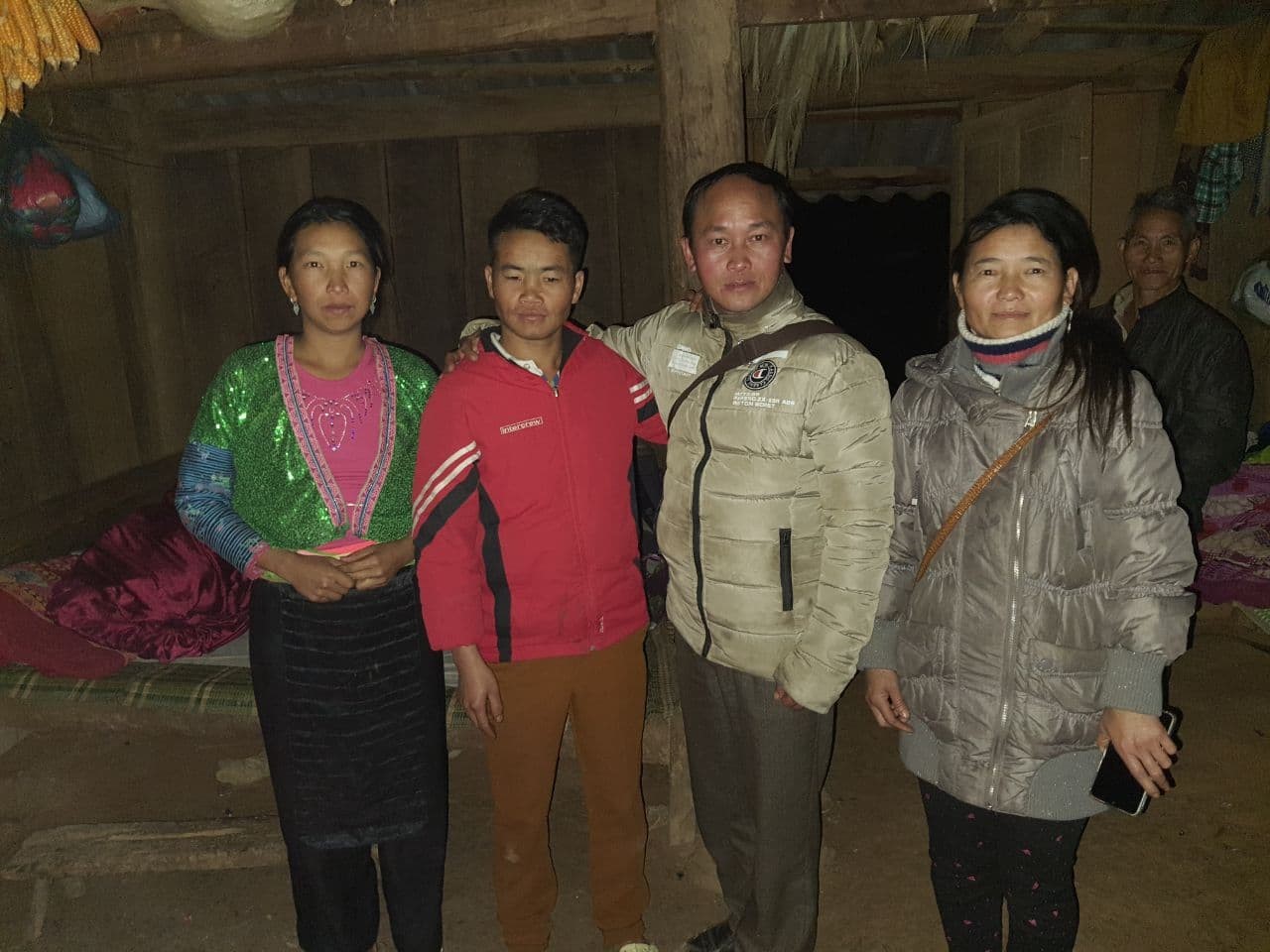 Vietnam– A pastor in northwestern Vietnam told ICC that on January 10, a Christian man named Sung A Khua returned home after serving two and a half year in prison.
In 2018, when Sung A Khua and his family converted to Christianity, they were facing a lot of hostilities and persecution from the local authorities and villagers. Soon after his conversion, the local authorities and villagers came and prevented him and his family from attending church. They were asked to denounce their Christian faith. But he ignored them, continued to attend church, and grew in his faith. Later that year, the villagers destroyed his house and confiscated his properties, so his family had to move out and lived temporary near the forest.
With the intervention of the leading pastor, the authorities allowed them to return home and repaired their house with some support from friends. Similar to many other tribal people living in that area, he went to the forest to log some wood to repair his house. He was soon arrested by the local authorities and brought to the court. On Nov 26th, 2018, he was charged for illegally logging and destroying the forest and was sentenced to a 30-month imprisonment. This is a common tactic used to intimate Christian converts.
Though he has now returned to his family, he will be placed under the surveillance of the local authorities for at least six months to two years. The local government forbids any visit to his family. Some pastors and friends have tried to reach out to him but to no avail. A Khua will probably face many challenges from now on as he begins life anew. Please remember him and his family in your prayer.
Sources:persecution
Christians in Nepal Continue to Face a Context of Growing Persecution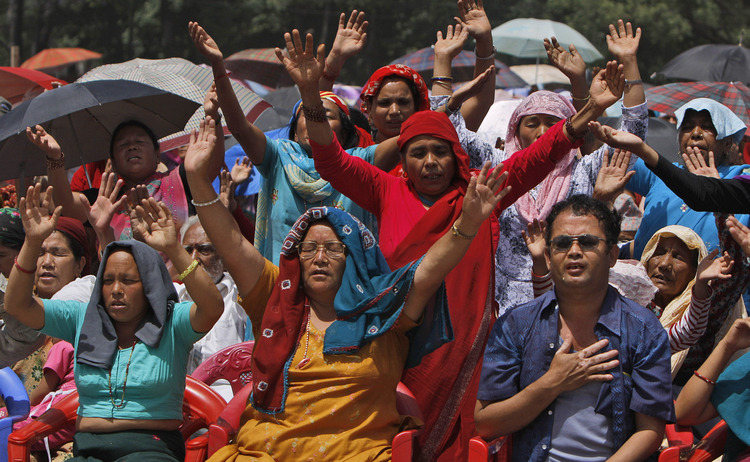 Nepal– Persecution in Nepal continues to be an increasing concern for the growing Christian population of the predominantly Hindu country. The Global Press Journal recently published an article discussing the story of Pastor Hari Tamang, a current example of this persecution. Pastor Tamang has been falsely charged with trafficking children and attempted conversions after he had agreed to shelter children who would have otherwise been put on the street because their former shelter could not help them any longer. Although the trafficking charges were dropped, Tamang is still years later fighting the charges of attempted conversion of the children.
Nepalese law allows for the free exercise of one's religion but forbids the conversion of others. This has produced a context of growing tensions in the society. The Nepalese Christian community says that they are holding fast to the principle that Christ calls His followers to share their faith, but choosing to follow Him is an individual choice, not something to be forced on anyone. Nevertheless, this community is consistently accused of forcefully converting.
Similar cases to that of Pastor Tamang have become more common throughout Nepal as the growth of Christianity as skyrocketed. Advocacy organizations estimate that Christians now number between 2 and 3 million throughout Nepal, comprising a larger portion of the Nepalese population than ever before. Nepal's churches number between 10,000 and 12,000 across the country.
In neighboring India, similar anti-forced conversion laws have been implemented in several states across the country with similar penalties. India, however, has been leading the way in persecuting religious minorities – a trend that only encourages the predominantly Hindu country of Nepal to take similar actions.
The Church also conducts a good deal of aid distribution in communities of need throughout Nepal, which also raises the suspicions of local authorities and devout Hindus who see it as a ploy for conversions. In other words, the charitable actions of the Church are viewed with suspicion. Regardless of this, the Church continues their mission and remains adamant that no forced conversions are taking place, arguing that they are simply fulfilling the teachings of their faith in aiding and serving the poor. The free exercise of religion for Christians means doing exactly that.
Sources:persecution