Everything You Need to Know About the Bible
Book / Authors
1) Genesis: Moses
2) Exodus: Moses
3) Leviticus: Moses
4) Numbers: Moses
5) Deuteronomy: Moses
6) Joshua: Joshua
7) Judges: Samuel
8) Ruth: Samuel
9) 1 Samuel: Samuel; Gad; Nathan
10) 2 Samuel: Gad; Nathan
11) 1 Kings: Jeremiah
12) 2 Kings: Jeremiah
13) 1 Chronicles: Ezra
14) 2 Chronicles: Ezra
15) Ezra: Ezra
16) Nehemiah: Nehemiah
17) Esther: Mordecai
18) Job: Moses
19) Psalms: David and others
20) Proverbs: Solomon; Agur; Lemuel
21) Ecclesiastes: Solomon
22) Songs of Solomon: Solomon
23) Isaiah: Isaiah
24) Jeremiah: Jeremiah
25) Lamentations: Jeremiah
26) Ezekiel: Ezekiel
27) Daniel: Daniel
28) Hosea: Hosea
29) Joel: Joel
30) Amos: Amos
31) Obadiah: Obadiah
32) Jonah: Jonah
33) Micah: Micah
34) Nahum: Nahum
35) Habakkuk: Habakkuk
36) Zephaniah: Zephaniah
37) Haggai: Haggai
38) Zechariah: Zechariah
39) Malachi: Malachi
40) Matthew: Matthew
41) Mark: Mark
42) Luke: Luke
43) John: Apostle John
44) Acts: Luke
45) Romans: Paul
46) 1 Corinthians: Paul
47) 2 Corinthians: Paul
48) Galatians: Paul
49) Ephesians: Paul
50) Philippians: Paul
51) Colossians: Paul
52) 1 Thessalonians: Paul
53) 2 Thessalonians: Paul
54) 1 Timothy: Paul
55) 2 Timothy: Paul
56) Titus: Paul
57) Philemon: Paul
58) Hebrews: Unknown
59) James: James (Jesus' brother)
60) 1 Peter: Peter
61) 2 Peter: Peter
62) 1 John: Apostle John
63) 2 John: Apostle John
64) 3 John: Apostle John
65) Jude: Jude (Jesus' brother)
66) Revelation: Apostle John
BIBLE STATISTICS
Amazing Bible Facts And Statistics
👉🏼 Number of Books in the Bible: 66
👉🏼 Chapters: 1,189
👉🏼 Verses: 31,101
👉🏼 Words: 783,137
👉🏼 Letters: 3,566,480
👉🏼 Number of Promises given in the Bible: 1,260
👉🏼 Commands: 6,468
👉🏼 Predictions: over 8,000
👉🏼 Fulfilled Prophecy: 3,268 verses
👉🏼 Unfulfilled Prophecy: 3,140
👉🏼 Number of Questions: 3,294
👉🏼Longest Name: Mahershalalhashbaz (Isaiah 8:1)
👉🏼 Longest Verse: Esther 8:9 (78 words)
👉🏼 Shortest Verse: John 11:35 (2 words: "Jesus wept" .
👉🏼 Middle Books: Micah and Nahum
👉🏼 Middle Chapter: Psalm 117
👉🏼 Shortest Chapter (by number of words): Psalm 117 (by number of words)
👉🏼 Longest Book: Psalms (150 Chapters)
👉🏼 Shortest Book (by number of words): 3 John
👉🏼 Longest Chapter: Psalm 119 (176 verses)
👉🏼 Number of times the word "God" appears: 3,358
👉🏼 Number of times the word "Lord" appears: 7,736
👉🏼 Number of different authors: 40
👉🏼 Number of languages the Bible has been translated into: over 1,200
OLD TESTAMENT STATISTICS:
——————————————–
👉🏼 Number of Books: 39
👉🏼 Chapters: 929
👉🏼 Verses: 23,114
👉🏼 Words: 602,585
👉🏼 Letters: 2,278,100
👉🏼 Middle Book: Proverbs
👉🏼 Middle Chapter: Job 20
👉🏼 Middle Verses: 2 Chronicles 20:17,18
👉🏼 Smallest Book: Obadiah
👉🏼 Shortest Verse: 1 Chronicles 1:25
👉🏼 Longest Verse: Esther 8:9 (78 words)
👉🏼 Longest Chapter: Psalms 119
NEW TESTAMENT STATISTICS:
======================
👉🏼 Number of Books: 27
👉🏼 Number of Chapters: 260
👉🏼 Number of Verses: 7,957
👉🏼 Words: 180,552
👉🏼 Letters: 838,380
👉🏼 Middle Book: 2 Thessalonians
👉🏼 Middle Chapters: Romans 8, 9
👉🏼 Middle Verse: Acts 27:17
👉🏼 Smallest Book: 3 John
👉🏼 Shortest Verse: John 11:35
👉🏼 Longest Verse: Revelation 20:4 (68 words)
👉🏼Longest Chapter: Luke 1
***********
There are 8,674 different Hebrew words in the Bible, 5,624 different
Greek words, and 12,143 different English words in the King James Version.
***********
• Bible Written by Approximately 40 Authors
• Written over a period of 1,600 years
• Written over 40 generations
• Written in three languages: Hebrew, Greek and Aramaic
• Written on three continents: Europe, Asia and Africa
• Written in different locations: wilderness, dungeon, palace, prison, in exile, at home
• Written by men from all occupations: kings, peasants, doctors, fishermen, tax collectors, scholars, etc.
• Written in different times: war, peace, poverty, prosperity, freedom and slavery
• Written in different moods: heights of joy to the depths of despair
• Written in harmonious agreement on a widely diverse range of subjects and doctrines.
**********
10 Longest Books in the Bible
1) Psalm – 150 Chapters, 2,461 verses, 43,743 words
2) Jeremiah – 52 chapters, 1,364 verses, 42,659 words
3) Ezekiel – 48 chapters, 1,273 verses, 39,407 words
4) Genesis – 50 chapters, 1,533 verses, 38,267 words
5) Isaiah – 66 chapters, 1,292 verses, 37,044 words
6) Numbers – 36 chapters, 1,288 verses, 32,902 words
7) Exodus – 40 chapters, 1,213 verses, 32.602 words
8) Deuteronomy – 34 chapters, 959 verses, 28,461 words
9) 2 Chronicles – 36 chapters, 822 verses, 26,074 words
10) Luke – 24 chapters, 1,151 verses, 25,944 words
**********
10 Shortest Books in the Bible
1) 3 John – 1 chapter, 14 verses, 299 words
2) 2 John – 1 chapter, 13 verses, 303 words
3) Philemon – 1 chapter, 25 verses, 445 words
4) Jude – 1 chapter, 25 verses, 613 words
5) Obadiah – 1 chapter, 21 verses, 670 words
6) Titus – 3 chapters, 46 verses, 921 words
7) 2 Thessalonians – 3 chapters, 47 verses, 1,042 words
8) Haggai – 2 chapters, 38 verses, 1,131 words
9) Nahum – 3 chapters, 47 verses, 1,285 words
10) Jonah – 4 chapters, 48 verses, 1,321.
ഇന്ന് ജൂണ്‍ 5 ലോക പരിസ്ഥിതി ദിനം
ഇന്ന് ലോക പരിസ്ഥിതി ദിനം. ജൈവവൈവിധ്യം ആഘോഷമാക്കുക എന്നാണ് ഇത്തവണത്തെ പരിസ്ഥിതിദിന മുദ്രാവാക്യം.
എല്ലാ വര്‍ഷവും ജൂണ്‍ 5 ആണ് ലോക പരിസ്ഥിതി ദിനമായി ആചരിക്കുന്നത്. പരിസ്ഥിതി പ്രശ്നങ്ങളെ കുറിച്ചുള്ള അവബോധം വരുത്താനും കര്‍മ്മ പരിപാടികള്‍ ആസൂത്രണം ചെയ്യാനുമാണ് പരിസ്ഥിതി ദിനം ആചരിക്കുന്നത്. ഐക്യരാഷ്ട്രസഭ ജനറല്‍ അസംബ്ലിയാണ് 1972 മുതല്‍ ഈ ദിനാചരണം ആരംഭിച്ചത്.
വായു മലിനീകരണത്തിനെ ചെറുക്കുക എന്നതാണ് ഈ വര്‍ഷത്തെ പരിസ്ഥിതി ദിന മുദ്രാവാക്യം. ഇന്ന് ലോകം നേരിടുന്ന് ഏറ്റവും വലിയ വെല്ലുവിളി വായുമലിനീകരണമാണ്. വായുമലിനീകരണം ഭൂമിയുടേയും മനുഷ്യന്റേയും നിലനില്‍പിന് തന്നെ ഭീഷണിയാണ്. ലോകത്ത് പ്രതിവര്‍ഷം 70 ലക്ഷം പേരാണ് വായുമലിനീകരണം മൂലം മരണപ്പെടുന്നതെന്നാണ് ലോകാരോഗ്യസംഘടനയുടെ കണക്കുകള്‍.
ഗാര്‍ഹിക മലിനീകരണവും നഗരത്തിലെ മോശമായ അന്തരീക്ഷസ്ഥിതിയും വായുമലിനീകരണത്തിന്റെ തോത് വര്‍ധിപ്പിക്കുന്നു.
ഇന്ത്യയും ചൈനയുമാണ് ഏറ്റവും കൂടുതല്‍ അന്തരീക്ഷമലിനീകരണം നേരിടുന്ന രാഷ്ട്രങ്ങള്‍. 2014 ല്‍ ലോകത്തെ ഏറ്റവും മലിനീകരിക്കപ്പെട്ട നഗരമായി ലോകാരോഗ്യസംഘടന കണ്ടെത്തിയത് ഡല്‍ഹിയെ ആയിരുന്നു. നിത്യേന 80 ഓളം ആളുകളാണ് ഡല്‍ഹിയില്‍ ശ്വാസകോശ സംബദ്ധമായ അസുഖങ്ങള്‍ മൂലം മാത്രം മരണപ്പെടുന്നത്.പുകയില ഉപയോഗത്തിലൂടെ ഉണ്ടാകുന്ന രോഗങ്ങളേക്കാള്‍ കൂടുതലാണ് വായു മലിനീകരണത്തിലൂടെ ഉണ്ടാകുന്നത്.
ലോകത്ത് ഏറ്റവും കൂടുതല്‍ വായുമലിനീകരണമുള്ള 15 നഗരങ്ങളില്‍ 14 ഉം ഇന്ത്യയിലാണ്. രാജ്യത്തെ മൊത്തം മലിനീകരണത്തിന്റെ 65 ശതമാനവും ഉണ്ടാകുന്നത് വാഹനങ്ങളില്‍ നിന്നാണ്. ഡല്‍ഹി പോലുള്ള നഗരങ്ങളില്‍ വായു മലിനീകരണം മനുഷ്യജീവിതത്തെ തന്നെ ദുസ്സഹമായി ബാധിക്കുന്ന തരത്തില്‍ ദോഷകരമായി മാറി കഴിഞ്ഞു.
ദിവസേന അന്തരീക്ഷത്തിലെത്തിച്ചേരുന്ന കാര്‍ബണ്‍ ഡൈഓക്‌സൈഡ്, മീഥേന്‍, നൈട്രസ് ഓക്‌സൈഡ്, ക്ലോറോ ഫ്‌ലൂറോ കാര്‍ബണുകള്‍ എന്നീ വാതകങ്ങളുടെ അളവ് വര്‍ധിച്ചുക്കൊണ്ടിരിക്കുകയാണ്. ഇവ ഓസോണ്‍ പാളികളുടെ തകര്‍ച്ചയ്ക്കു കാരണമാകുകയും അതുവഴി ആഗോളതാപനം ഉണ്ടാകുകയും ചെയ്യുന്നു.
വ്യവസായ ശാലകളില്‍ നിന്നും വാഹനങ്ങളില്‍ നിന്നും പുറപ്പെടുവിക്കുന്ന മാരക വിഷാംശമുള്ള വാതകങ്ങള്‍ അന്തരീക്ഷത്തിന്റെ രാസഘടനയെ തകിടംമറിക്കുന്നു. അന്തരീക്ഷ താപനില വര്‍ധിക്കുന്നതും ഓക്‌സിജന്റെ അളവ് കുറയുന്നതും വലിയ പാരിസ്ഥിതിക പ്രശ്‌നങ്ങള്‍ക്കാണ് വഴി വെയ്ക്കുന്നത്.
അന്തരീക്ഷ മലിനീകരണം ഇല്ലാതാക്കാന്‍ സാധിക്കുകയില്ല. എന്നാല്‍ മരങ്ങളും കാടുകളും സംരക്ഷിക്കുന്നത് വഴിയും, വനപ്രദേശങ്ങള്‍ വിസ്തൃതമാക്കുന്നത് വഴിയും ആഗോള പാരിസ്ഥിതിക സന്തുലനവും കാലാവസ്ഥാ സുസ്ഥിരതയും ഉറപ്പാക്കാന്‍ കഴിയും. വൃക്ഷങ്ങള്‍ വെച്ച് പിടിപ്പിച്ച് വനപ്രദേശങ്ങള്‍ വിസ്തൃതമാക്കാന്‍ ശ്രമിക്കുക എന്നതാണ് ഇത്തവണത്തെ പരിസ്ഥിതി ദിനാചരണത്തിന്റെ ലക്ഷ്യം.
ഈ ഭൂമിയിലെ സര്‍വചരാചരങ്ങള്‍ക്കും വേണ്ടി സൃഷ്ടിച്ച ഭൂമിയെ സംരക്ഷിക്കാന്‍ നാമോരോരുത്തര്‍ക്കും ഉത്തരവാദിത്തം ഉണ്ടെന്ന് ഓര്‍ക്കുക.
After Local Pastors Join Together in a Letter to Ohio Schools Concerning Yoga Indoctrination on Students, Several Schools Agree to Bow Out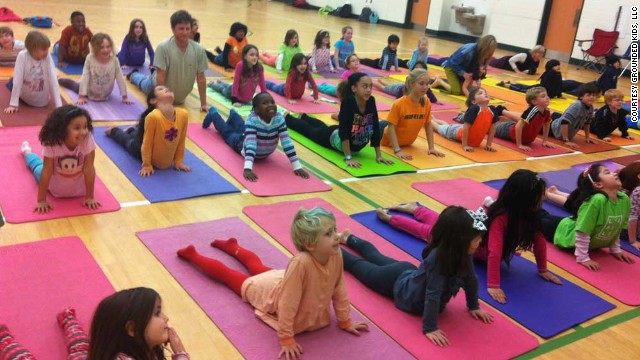 Many believe public schools stretching classes into yoga seminars is out of place. It is no surprise that some parents are doing cartwheels in reaction to a swift change of heart by school officials.
After area clergy sent a letter to school districts about their objection to the indoctrination of yoga on students, several area schools have now agreed to focus on education during class rather than Eastern Religion.
Over one-hundred clergymen chimed in by sending a corporate correspondence to thirty-nine school districts across the region including the State Board of Education. According to the clergymen, yoga is not merely an external physical practice with a physiological effect, but rather an internal spiritual practice advertised as being spiritually-transformative.
Their letter has resonated with school superintendents.
Lucas Superintendent Bradley Herman acknowledged to Reverend El Akuchie one of the clergy letter's cosigners "As a public school district, we are mindful of the Establishment Clause of the First Amendment and the prohibition of religious instruction. To that end, we must ensure that we are not doing anything that runs afoul of our obligations and appreciate your concerns."
The Lucas Superintendent went on to say "Please further know that there is no official yoga class or yoga instruction at Lucas High School and no intent to change that."
Lexington Superintendent Mike Ziegelhofer also responded to the clergy correspondence and a family's objection by saying "Effective immediately, upon our return to school, all employees of the Lexington Local School District will be notified in writing via e-mail that the use or endorsement of and/or any inference of the use or endorsement of yoga, any forms of transcendental meditation and the promotion, endorsement or practice of any religious beliefs is not permitted within the Lexington Local School District during school hours."
A family whose children were subject to the Eastern Religion instruction addressed the Lexington School Board and had Rabbi William Hallbrook of Sar Shalom Center respond to the latest developments.
"On behalf of the family, we are thankful for Superintendent Ziegelhofer's answer to our concerns. There is no room for the promotion of Eastern Religion in our public school classrooms. We appreciate that Mr. Ziegelhofer recognizes the sensitivity of this issue and look forward to the continuation of this new policy under the administration of his successor Mr. Jeremy Secrist." -Rabbi William Hallbrook, Sar Shalom Center
Superintendents from Mansfield Senior, Shelby, Galion, and Clear Fork schools who were sent the letter dated March 11th, 2020 and asked to reply have declined to respond to the area clergy's concerns.
Faith leaders maintain that courts recognize yoga as a practice of Eastern Religion and that there are other less controversial methods to improve student focus and fitness such as exercise, naps and healthy foods.
According to the clergy letter, the American Center for Law & Justice (ACLJ) was notified about the local incidents of yoga in classroom settings. The ACLJ has launched a national petition and initiated forthcoming litigation regarding the promotion of Buddhism.
Sources: Breaking Christian News