The Eiffel Tower reopened three months later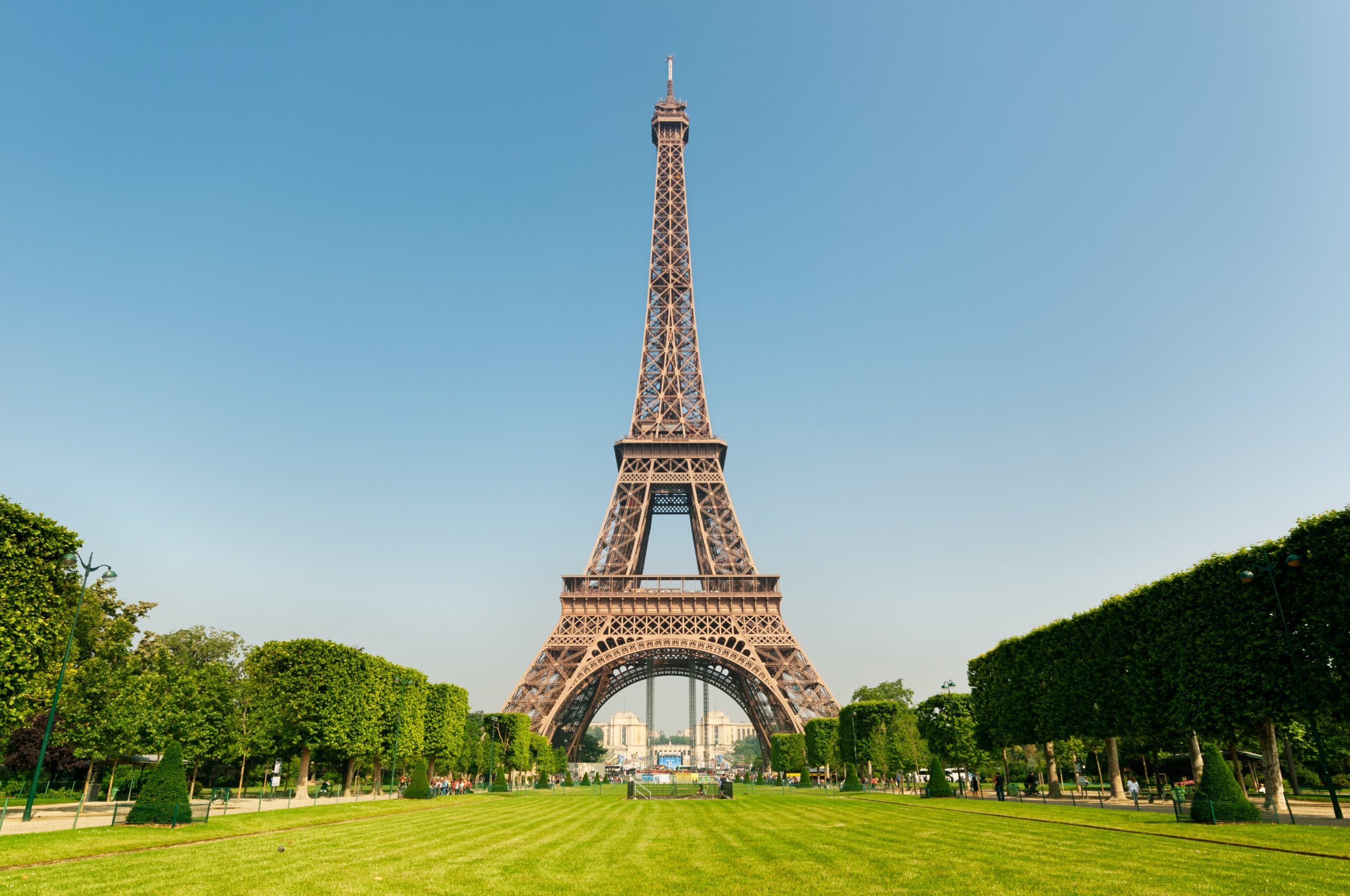 Eiffel Tower finally reopens after a hiatus of three months. This famous landmark of Paris is the world's most visited paid monument, and sees a footfall of around 7 million visitors every year. Today after reopening, it welcomed a dozen visitors, after remaining in lockdown to contain the spread of COVID-19.
However, there is a catch. Elevators are out of service as of now, which means, visitors will now be able to access the tower floors only via stairs. Elevators, for the time being, are off-limits to ensure people are able to maintain safe distance from each other. Further, visitors will not be allowed to go above the second floor, and anyone below the age of 11, will be required to wear a face covering.
There are 674 steps that take visitors up the second floor. Although the stairway to the top is never open to the public, taking stairs to that floor takes around 45 min.
Today, the first set of visitors were allowed in from 10 AM, and it was a symbolic moment as France gradually started to open up for tourism after the virus shut down. Keen tourists were able to grab their tickets on June 18, when the online ticket office opened for bookings.
Talking about the security measures, an operator stated that to ensure ascending and descending visitors do not meet in the stairs, ascent will take place from the East pillar, whereas they will descend by the West pillar. Also, only a limited number of visitors will be allowed per floor at a time.
Saudi Arabia launches first solar car
Jeddah: Alfaisal University's College of Engineering on Thursday unveiled a solar- and electric-powered car, produced by a team from the university — led by Habib Farooq — in partnership with Boeing.
The event was attended by Prof. Mohammed bin Ali Al-Hayaza, president of Alfaisal University, and Boeing representatives.
"Students from the College of Electrical, Mechanical, Industrial, and Technical Engineering at the university have worked on this project for several years," Al-Hayaza said in a statement. "The university has created the right environment and partnerships to complete the work to the fullest."
Al-Hayaza said the car will be entered into international competitions and will be used in scientific research, contributions that are in line with Saudi Vision 2030.
Dr. Ahmed Oteafy, the assistant project supervisor at the College of Engineering, said the car can travel up to 2,500 kilometers on a single charge, at a speed of over 80 kilometers per hour.
"The materials were carefully selected, and the students worked on mechanical, electrical, and technical devices themselves to achieve the desired goal of making this car," he said, adding that the university's Scientific Research Center had also supported
the project.
The car will participate in the 2022 Comrades Ultra Marathon in Africa, Oteafy said.
കൊച്ചി മെട്രോ ടിക്കറ്റ് ബുക്കിംഗ് ഇനി മൊബൈൽ ആപ്പ് വഴി
യാത്രക്കാർക്ക് കൊച്ചി മെട്രോ ടിക്കറ്റിന് വേണ്ടി ഇനി വരിയിൽ നിന്ന് ബുദ്ധിമുട്ടേണ്ട. ടിക്കറ്റ് ബുക്കിംഗിനായി ആപ്പ് അവതരിപ്പിച്ച് കൊച്ചി മെട്രോ. ഇന്ന് വൈകീട്ടാണ് ആപ്പ് ഔദ്യോഗികമായി പുറത്തിറക്കിയത്.
കൊച്ചി വൺ ആപ്പ് (kochi1 app) എന്ന മൊബൈൽ ആപ്ലിക്കേഷനിലൂടെ ടിക്കറ്റ് ബുക്കിംഗ് മാത്രമല്ല കൊച്ചി വൺ കാർഡ് ഓൺലൈനായി റീചാർജ് ചെയ്യുകയും ചെയ്യാം. ഗുഗിൾ പ്ലേ സ്റ്റോർ, ആപ്പ് സ്റ്റോർ എന്നിവയിൽ ആപ്ലിക്കേഷൻ ലഭ്യമാണ്.
ഇടപ്പള്ളി മെട്രോ സ്‌റ്റേഷനിൽ ഇന്ന് നടന്ന ചടങ്ങിൽ സിനിമാ താരം റിമാ കല്ലിങ്കലാണ് കൊച്ചി വൺ ആപ്പ് ഔദ്യോഗികമായി ലോഞ്ച് ചെയ്തത്. കെഎംആർഎൽ എംഡി അൽകേഷ് കുമാർ ഐഎഎസ്, ആക്‌സിസ് ബാങ്ക് സീനിയർ വൈസ് പ്രസിഡന്റ് ആനന്ത് ബാബു എന്നിവർ ചടങ്ങിൽ പങ്കെടുത്തു.