China censors film production with Christian content including miracles, healing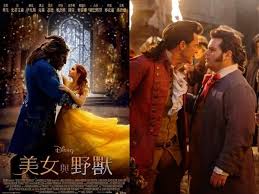 China has issued strict new guidelines banning film and television programs including instances of miracles and healing — a move some fear will outlaw Christian content completely.
According to UCA News, the National Administration of Radio and Television, which controls the content on radio, film, and TV aired in China, recently passed new regulations banning 20 categories of content, including material promoting fabricated history, sacred relics, demonic possessions, and instances of faith and healing.
A filmmaker working with the church's film and television industry said the new guidelines "almost entirely ban" faith-based content.
The filmmaker, who identified himself as Joseph, told UCA News: "If we film the life of Jesus, avoiding the content banned by the guidelines, we will only be presenting Jesus as an ordinary person, and this is unacceptable to Christians."
The guidelines also require filmmakers "not to film the dark side of society but to film the good life of normal people" and stipulate that historical dramas should be based on "true history" rather than fabrication.
Father Yo from Shandong called the guidelines "strange." "How can people have a good life when they don't even have the natural right to freedom of religion? If we do not even have the most basic human rights, how can we be good?"
"What is true history? Is it the one fabricated by the Chinese Communist Party? Would it not lead to creating more fake television dramas in line with the party to brainwash the public?"
In 2018, Chinese President Xi Jinping put the Communist Party's propaganda office in charge of regulating films. Earlier, Xi announced that "all the work by the party's media must reflect the party's will, safeguard the party's authority, and safeguard the party's unity."
Zhang Lifan, a historian, told The New York Times that Xi's attempts to impose total control over the media is a way for him to "announce his absolute authority."
"He doesn't feel effective and confident in dealing with problems, and he lacks a sense of security," Zhang said. "He worries the Chinese Communist Party will lose political power, and he also worries that his peers will shove him from his position."
Last year, a former employee of one of China's largest tech firms monitors citizens' mobile phones, blocking any words deemed "sensitive to the state" — such as "Almighty God."
In 2018, China banned online retailers from selling the Bible in efforts to control the country's growing religious scene.
China claims that it allows religious freedom; however, it has been carrying out a crackdown on underground churches and Christian activists for years.
A recent report from persecution watchdog International Christian Concern documents how the CCP targets Christians through its "sinicization" campaign, meaning, to make beliefs, including Christianity, fall in line with their interpretation of Communism.
Specifically, the report notes that the campaign "seeks to diminish the effectiveness of Christian theology" by removing Christian symbols at churches and replacing them with CCP symbols, rewriting portions of the Bible, observing major Christian holidays with a Communist twist, and indoctrinating state-sanctioned clergy and leaders with CCP dogma.
"The Religious Affairs Bureau and the CCP have a single goal: to prevent religious influence from threatening their communist control," the report says.
"The issue of international religious freedom is one that should be at the core of U.S. interests," it adds. "Both sides of the political debate agree that China's flagrant disregard for religious freedom must be stopped. It is only by coming together that effective policy will be passed and the U.S. will send a clear message to China that its persecution of religion is unacceptable."
Open Doors USA ranks China 23rd on its World Watch List of 50 countries where it is most difficult to be a Christian.
"A policy of 'sinicizing' the church is becoming increasingly influential because the Communist Party is relying strongly on Chinese cultural identity to stay in power," Open Doors explains. "The new restrictions on internet, social media and NGOs—and the new regulations on religion—are all seriously limiting freedom."
Sources:Christian Post
Antonio Sabato Jr. an American-Italian actor and model, has teamed up with his own production company to produce God-fearing and focused films.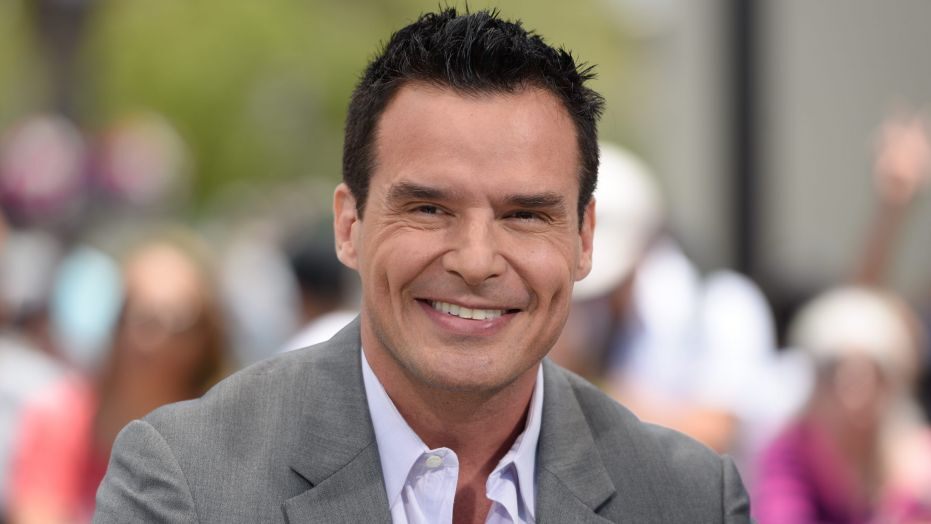 Antonio Sabàto Jr. appeared on FOX Business' "Mornings with Maria" on Friday where he discussed his plans to establish a "conservative movie studio."
Speaking to host Maria Bartiromo, he explained that he looked at the current Hollywood landscape and found there was really no place for conservatives or people of faith to tell stories.
"There's just so many people that have been blacklisted, not myself, but just so many over the years and they're sick of it," Sabàto explained. "So I just thought about, 'why don't we start a studio where we can produce and make our own stuff and have our own distribution and just make movies that we want to make, you know? That are patriotic, that have God involved … things that we all are passionate about."
The actor announced on Thursday his plans to establish a studio to help combat what he sees as the routine blacklisting of conservative creatives in the entertainment industry.
"We are putting together a plan to create a conservative movie studio for all patriots to do projects that Hollywood would never do. No more blacklisting and no more injustice from the socialist's elites," he tweeted.
Sabàto declared his support of President Trump at the 2016 Republican National Convention and since then has said he's been largely unable to work in Hollywood. He noted on "Mornings with Maria" that things have been difficult for not just him and his career, but his family.
"It's been really tough, I mean, it's been an awakening for me and I've been through hell and back and my family and I have been through some crazy times because of my affiliation with the president and my political affiliation with the Republican Party and so forth, but I've never seen anything like this before," he said. "I never expected to see it here in Hollywood where you have this liberal world dictating the future of everybody in the business who disagrees with them politically, or even if they bring God or if they wear their crosses to work."
Sabàto added: "That's why I moved away from California, I live in Florida because it's getting out of hand and it's just an unfortunate thing but we've got to fight for it you know? I use this time, this crazy times in our lives, to be positive and to use the Lord in my way to make things that are going to be uplifting and we're going to be moving the world and if we don't do it, who is going to do it? So I'm willing to go all out."
The actor explained that he already has several actors and talented people in the industry willing to join him in this conservative movie studio endeavor such as Kevin Sorbo, Scott Baio and Kristy Swanson, all of whom he recently worked with on the movie "Trail Blazers."
"They just want to have a playing field where it's fair for everybody. That's not the case right now," he explained. "So I'm just going to fight for this and I have a great team of people with me, I have a great production company and we're going to open the studio and we're going to make it happen for America and the future of this country and the future of our industry. Hollywood has got to be fair. It cannot be happening where your mouth is shut or you're being blacklisted left and right for your political or spiritual ways of life. It's got to stop, and we're going to do it by doing things like this."
This isn't' the first time that the "General Hospital" actor has tried to affect change in the country. In 2018 he ran for a congressional seat but lost to Rep. Julia Brownley, D-Calif. He made the move to Florida shortly after.
Documentary film focusing on the Hollywood star's journey to Christianity
California: Hollywood star TC Stallings has become a firm believer in a documentary film. The film is titled '24 Counter: The Story Behind the Run '. The film features the star of a football fanatic and a desire to monetize.
Stallings was born in a land where drug dealers and gangsters were comfortable. From an early age, he wanted to be a football player, but his focus was always on football. Football became the god of Stallings. That means getting into a good college,TC Stallings says he thought he could make money for his family and build a good career. Though he was admitted to college, he came to realize that God is the most important thing in life.
God transformed footballers into a tool for his life. Stallings explained at that time that it was understood that God is the owner of our lives, not football, and that the Holy Spirit should control our actions.He hoped that the documentary would be the beginning of new projects. He added that he must make decisions in life, not by what people say, but by what God says and that is how all Christians should go.