Antonio Sabato Jr. an American-Italian actor and model, has teamed up with his own production company to produce God-fearing and focused films.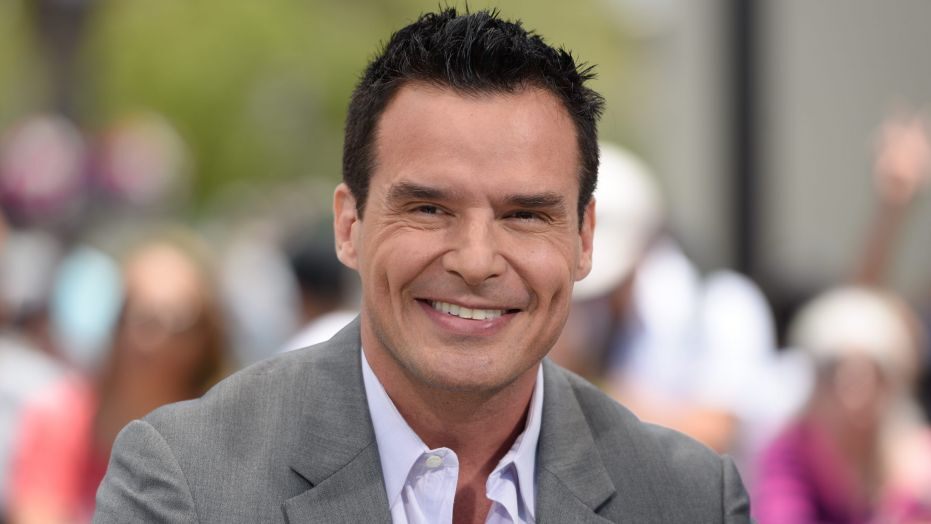 Antonio Sabàto Jr. appeared on FOX Business' "Mornings with Maria" on Friday where he discussed his plans to establish a "conservative movie studio."
Speaking to host Maria Bartiromo, he explained that he looked at the current Hollywood landscape and found there was really no place for conservatives or people of faith to tell stories.
"There's just so many people that have been blacklisted, not myself, but just so many over the years and they're sick of it," Sabàto explained. "So I just thought about, 'why don't we start a studio where we can produce and make our own stuff and have our own distribution and just make movies that we want to make, you know? That are patriotic, that have God involved … things that we all are passionate about."
The actor announced on Thursday his plans to establish a studio to help combat what he sees as the routine blacklisting of conservative creatives in the entertainment industry.
"We are putting together a plan to create a conservative movie studio for all patriots to do projects that Hollywood would never do. No more blacklisting and no more injustice from the socialist's elites," he tweeted.
Sabàto declared his support of President Trump at the 2016 Republican National Convention and since then has said he's been largely unable to work in Hollywood. He noted on "Mornings with Maria" that things have been difficult for not just him and his career, but his family.
"It's been really tough, I mean, it's been an awakening for me and I've been through hell and back and my family and I have been through some crazy times because of my affiliation with the president and my political affiliation with the Republican Party and so forth, but I've never seen anything like this before," he said. "I never expected to see it here in Hollywood where you have this liberal world dictating the future of everybody in the business who disagrees with them politically, or even if they bring God or if they wear their crosses to work."
Sabàto added: "That's why I moved away from California, I live in Florida because it's getting out of hand and it's just an unfortunate thing but we've got to fight for it you know? I use this time, this crazy times in our lives, to be positive and to use the Lord in my way to make things that are going to be uplifting and we're going to be moving the world and if we don't do it, who is going to do it? So I'm willing to go all out."
The actor explained that he already has several actors and talented people in the industry willing to join him in this conservative movie studio endeavor such as Kevin Sorbo, Scott Baio and Kristy Swanson, all of whom he recently worked with on the movie "Trail Blazers."
"They just want to have a playing field where it's fair for everybody. That's not the case right now," he explained. "So I'm just going to fight for this and I have a great team of people with me, I have a great production company and we're going to open the studio and we're going to make it happen for America and the future of this country and the future of our industry. Hollywood has got to be fair. It cannot be happening where your mouth is shut or you're being blacklisted left and right for your political or spiritual ways of life. It's got to stop, and we're going to do it by doing things like this."
This isn't' the first time that the "General Hospital" actor has tried to affect change in the country. In 2018 he ran for a congressional seat but lost to Rep. Julia Brownley, D-Calif. He made the move to Florida shortly after.
Bethel Music's Josh Baldwin releases new album, says praying for resurrection grew his faith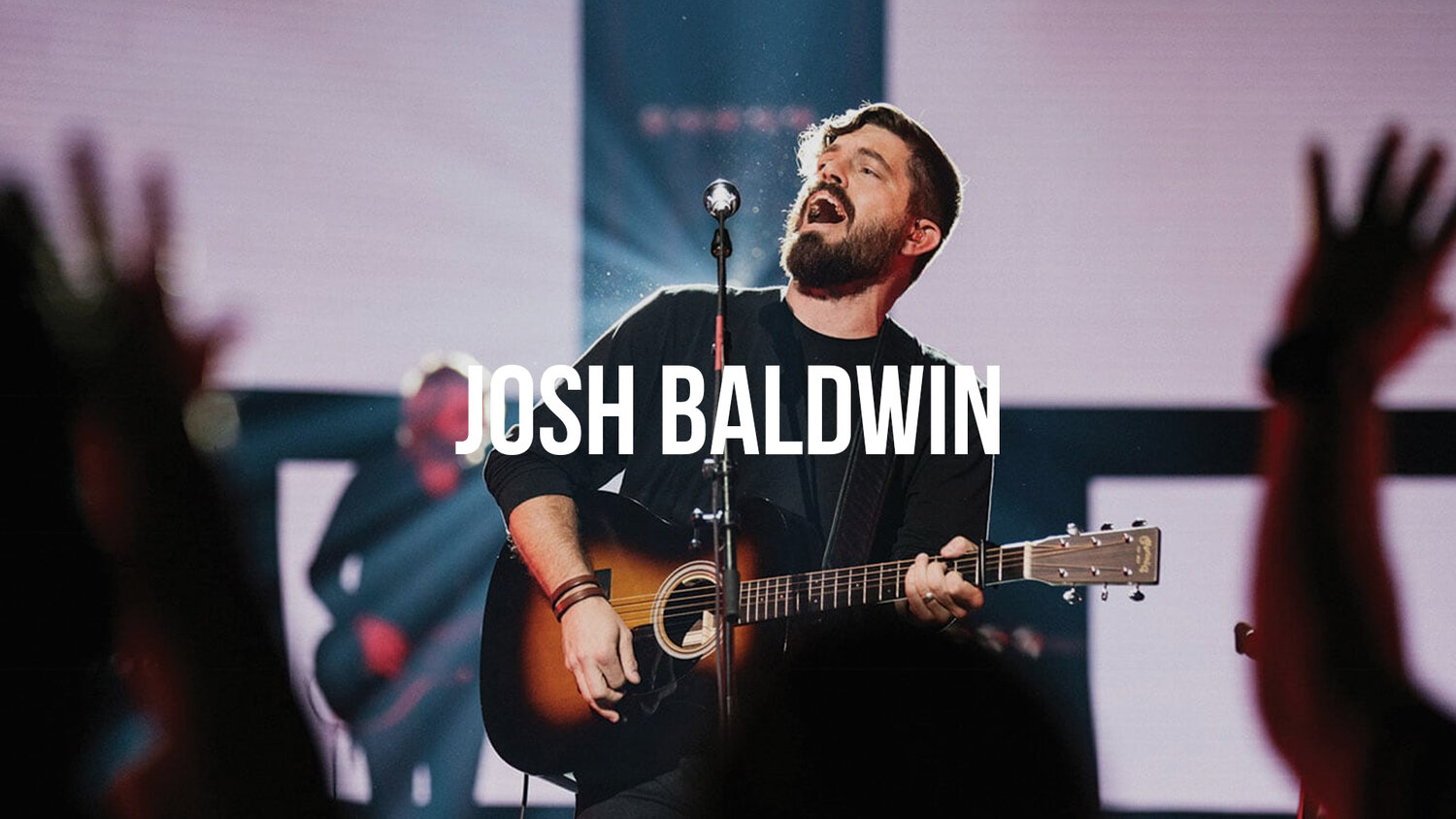 Worship leader Josh Baldwin was among the thousands who joined Bethel songwriter Kalley Heiligenthal as she prayed for the resurrection of her daughter, Olive, who died last December. Nearly a year later, Baldwin says that prayer of faith shifted everything in his life.
The singer/songwriter and worship leader released his new album, Evidence, in October, and along with boldly embracing his authentic country-tinged musical style, Baldwin said he was also honored that Heiligenthal decided to step back into music and record a song with him for the project.
Baldwin's song "Safe in Your Arms," featuring Heiligenthal, is a worshipful ballad they wrote a few years ago for one of her records but was never released. The musician decided to rework it in his style and ask the grieving mother if she would be willing to sing again with him for the album.
"We wrote that song for her, she was going to do it on her album and it ended up not being on her album," Baldwin told The Christian Post. "After all of this, everything that happened with Olive, I found that song again."
"It's such a prophetic sign of everything, it kind of blew my mind," Baldwin said. "The verse, 'The only shadow I see is the shadow of your wings,' that second verse Kalley wrote, which says, 'You were there when there was nothing left.' And the line that says, 'Even in pieces, you restore me with your piece' — she wrote that a year before all of this."
The worshiper said the song was so prophetic and foreshadowed what was to come and how God would walk with them through their loss.
"That song means so much, and just having her with me on it, she's so close to our family, we love her," Baldwin declared.
Heiligenthal, a Bethel Music worship leader, publicly shared the anguish she felt days after burying her 2-year-old daughter despite praying fervently for her child to be resurrected.
Bethel Church in Redding, California, held a memorial service for Heiligenthal's daughter, Olive, who was pronounced dead on Dec. 14 after she suddenly stopped breathing. The northern California church fervently linked arms with Heiligenthal every step of the way and prayed to God for a resurrection miracle. Baldwin was among the many artists nationwide who also prayed that the toddler would be revived
It was in an Instagram post where the "Ever Be" singer first asked all of their supporters to pray for Olive who had stopped breathing. She posted resurrection prayers every day for five days straight but later announced that after a week of supplication, she and her family were moving into a "new day" and declared Olive's short life was a story of "victory."
Olive was buried on Dec. 28, 2019, and a GoFundMe page for the family has since raised over $78,000.
"It was, 'OK, well, when it comes down to it, do we believe this or is it just something we talked about that happened back in the day or that's happened in other countries?'" Baldwin said of their decision to pray to God for a resurrection miracle. "It was like, 'OK, well, we're going to partner with the family."
"When it's a big movement like Bethel and you know that eyes are going to be on you, it's a little scary," he admitted. "There was a lot of backlash but it was something so powerful and it shifted something in our community in our church."
Baldwin revealed that something happened within him that never would have happened had he not sought after the Lord.
"Something shifted in the atmosphere. Even though Olive is with Jesus, it's changed every[thing], it set everything up, and then this next year was a year that I needed the most faith," Baldwin said. "It did shift something in our community and hopefully in the world, people that followed along, because it was just so amazing how many people just joined in. It brought a level of faith that was needed to actually live this life to our fullest."
The husband and father said praying for Olive's resurrection made him confront whether he takes God for His word.
"There's a level of obedience that can spark something in you just by saying, 'OK, well, you said I could so I'm going to ask, I'm going to go …," Baldwin said.
His new album was birthed from this place of boldness that he admitted he did not have on his first album.
"With everything I do, I want people to just feel closer to the Lord. I want them to be able to just feel how intimate the Lord wants to be with them, and how He's just a loving Father who wants to just talk to you," the North Carolina native said of his hope for his sophomore album.
"Once all these songs came together, I realized that so much of this album is talking about just our identity with Him," Baldwin said. "Each song, from calling Him my 'Beloved' to hearing His voice, 'Evidence,' and 'Into The Wild,' this thing was going on an adventure with the Lord. There's so much in it that is about our identity and my identity with Him."
Baldwin said the new record is about him coming into his own, not being afraid to be all God created him to be, while also not mimicking others.
"I feel like it's an album that's come after me finally feeling like I'm being my authentic self," he told CP. "So I want people to feel that, too, just to hear it and realize who the Lord has made you to be is who you need to be, and no one else can be that. So you need to be you and not try to be somebody else, because that's who you are."
Evidence is now available and features songwriting contributions from Bethel Music's Brian Johnson, Hillsong UNITED's Ben Hastings, and Steffany Gretzinger, among others. The album's first title-cut single debuted in the Top 20 on both Billboard's Christian Airplay and Christian AC Monitored charts.

Sources: christianpost
ടോം ആൻഡ് ജെറി തിരികെയെത്തുന്നു; ലൈവ് ആക്ഷൻ സിനിമയുടെ ട്രെയിലർ പുറത്ത്
ലോകമെമ്പാടും ആരാധകരുള്ള ടോമും ജെറിയും തിരികെയെത്തുന്നു. ഇത്തവണ ലൈവ് ആക്ഷൻ അനിമേറ്റഡ് കോമഡി സിനിമയിലൂടെയാണ് അനശ്വര കഥാപാത്രങ്ങൾ ആരാധകർക്കു മുന്നിൽ എത്തുന്നത്. സിനിമയുടെ ട്രെയിലർ റിലീസായിട്ടുണ്ട്. അഭൂതപൂർവമായ പ്രതികരണമാണ് ട്രെയിലറിനു ലഭിക്കുന്നത്.
ന്യൂയോർക്കിലെ ഏറ്റവും മികച്ച ഒരു ഹോട്ടലിൽ താമസം തുടങ്ങുന്ന ജെറിയെ തുരത്താൻ ഹോട്ടൽ ജീവനക്കാരിയായ കയ്‌ല ടോമിനെ നിയമിക്കുന്നതാണ് സിനിമയുടെ ഇതിവൃത്തം. പിന്നീട് ടോമും ജെറിയും തമ്മിൽ നടക്കുന്ന സ്ഥിരം കാറ്റ് ആൻഡ് മൗസ് കളി തന്നെയാണ് സിനിമ പറയുന്നത്.
കെവിൻ കോസ്റ്റല്ലോയുടെ തിരക്കഥയിൽ ടിം സ്റ്റോറിയാണ് സിനിമ സംവിധാനം ചെയ്യുന്നത്. ഫൻ്റാസ്റ്റിക് ഫോർ സിനിമാ പരമ്പരകളിലൂടെ ശ്രദ്ധേയനായ സംവിധായകനാണ് ടിം. വാർണർ ബ്രോസ് ആണ് സിനിമ നിർമ്മിക്കുന്നത്. 2021 മാർച്ച് അഞ്ചിന് സിനിമ തിയറ്ററുകളിൽ എത്തും. ക്ലോയി മൊരെറ്റ്സ്, മൈക്കൽ പീന്യ തുടങ്ങിയവരാണ് സിനിമയിലെ മറ്റ് കഥാപാത്രങ്ങളെ അവതരിപ്പിക്കുക.
https://youtu.be/kP9TfCWaQT4