Antonio Sabato Jr. an American-Italian actor and model, has teamed up with his own production company to produce God-fearing and focused films.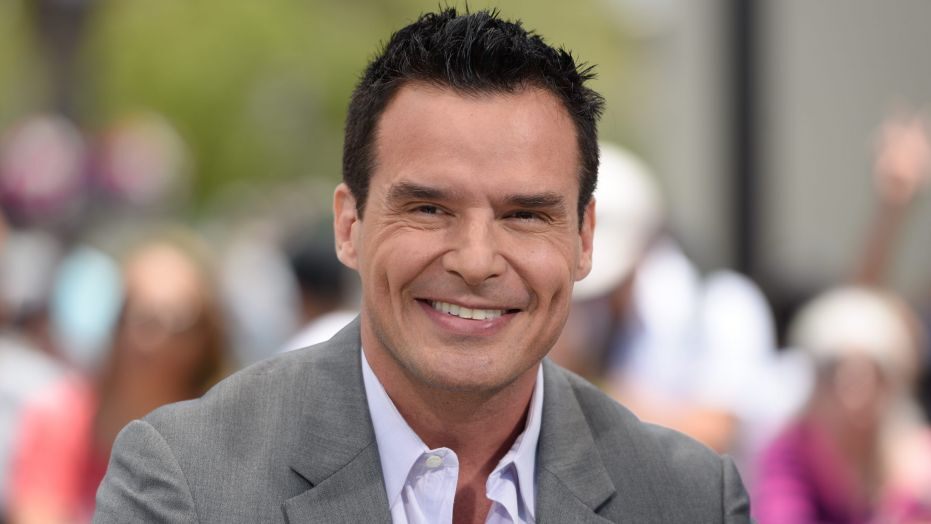 Antonio Sabàto Jr. appeared on FOX Business' "Mornings with Maria" on Friday where he discussed his plans to establish a "conservative movie studio."
Speaking to host Maria Bartiromo, he explained that he looked at the current Hollywood landscape and found there was really no place for conservatives or people of faith to tell stories.
"There's just so many people that have been blacklisted, not myself, but just so many over the years and they're sick of it," Sabàto explained. "So I just thought about, 'why don't we start a studio where we can produce and make our own stuff and have our own distribution and just make movies that we want to make, you know? That are patriotic, that have God involved … things that we all are passionate about."
The actor announced on Thursday his plans to establish a studio to help combat what he sees as the routine blacklisting of conservative creatives in the entertainment industry.
"We are putting together a plan to create a conservative movie studio for all patriots to do projects that Hollywood would never do. No more blacklisting and no more injustice from the socialist's elites," he tweeted.
Sabàto declared his support of President Trump at the 2016 Republican National Convention and since then has said he's been largely unable to work in Hollywood. He noted on "Mornings with Maria" that things have been difficult for not just him and his career, but his family.
"It's been really tough, I mean, it's been an awakening for me and I've been through hell and back and my family and I have been through some crazy times because of my affiliation with the president and my political affiliation with the Republican Party and so forth, but I've never seen anything like this before," he said. "I never expected to see it here in Hollywood where you have this liberal world dictating the future of everybody in the business who disagrees with them politically, or even if they bring God or if they wear their crosses to work."
Sabàto added: "That's why I moved away from California, I live in Florida because it's getting out of hand and it's just an unfortunate thing but we've got to fight for it you know? I use this time, this crazy times in our lives, to be positive and to use the Lord in my way to make things that are going to be uplifting and we're going to be moving the world and if we don't do it, who is going to do it? So I'm willing to go all out."
The actor explained that he already has several actors and talented people in the industry willing to join him in this conservative movie studio endeavor such as Kevin Sorbo, Scott Baio and Kristy Swanson, all of whom he recently worked with on the movie "Trail Blazers."
"They just want to have a playing field where it's fair for everybody. That's not the case right now," he explained. "So I'm just going to fight for this and I have a great team of people with me, I have a great production company and we're going to open the studio and we're going to make it happen for America and the future of this country and the future of our industry. Hollywood has got to be fair. It cannot be happening where your mouth is shut or you're being blacklisted left and right for your political or spiritual ways of life. It's got to stop, and we're going to do it by doing things like this."
This isn't' the first time that the "General Hospital" actor has tried to affect change in the country. In 2018 he ran for a congressional seat but lost to Rep. Julia Brownley, D-Calif. He made the move to Florida shortly after.
'The Choson' series, which has brought tens of thousands of Christians, is now on Trinity Network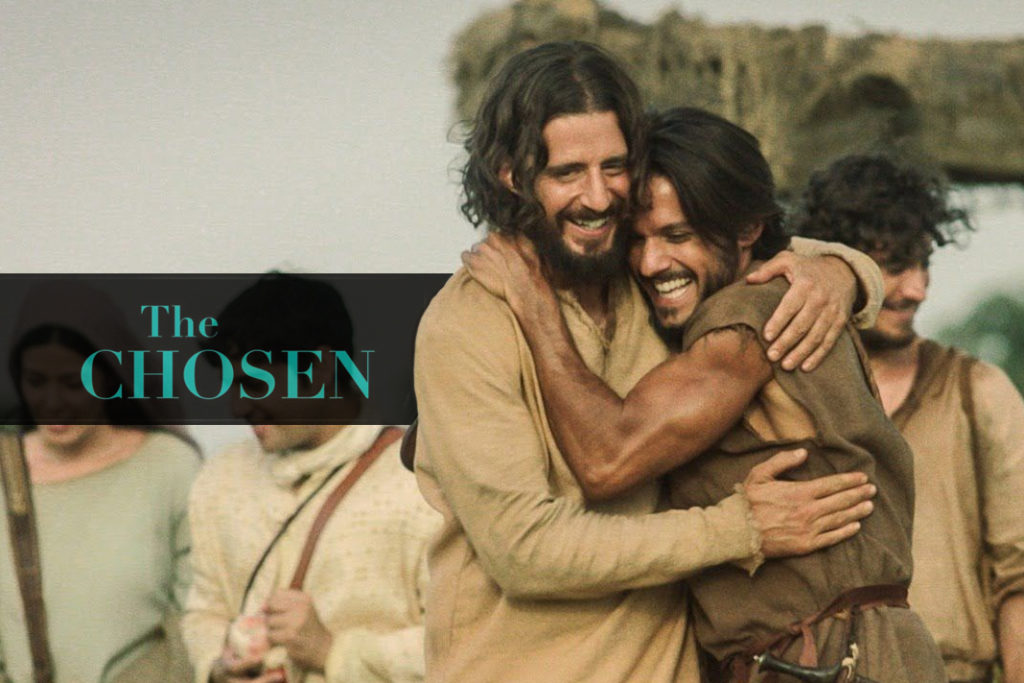 A TV series portraying the life of Jesus has started airing this month on the Trinity Broadcasting Network (TBN).
"The Chosen" is a television series that will allow the viewers to see areas of the ministry of Jesus that were never shown on film before. The first season, which will have eight episodes, started on Feb. 8 and will run every Monday evening for eight weeks.
TBN Chairman Matt Crouch shared about the show saying, "We are thrilled to bring this television series to TBN and allow our viewers to experience Jesus in a way that has never been done before."
The Christian Headlines wrote that in accordance with TBN's Instagram post, the TV series will tackle multiple characters. As stated in the post, the season will be about "A charismatic fisherman struggling with debt. A troubled woman wrestling with demons. A gifted accountant ostracized from his family and people. In this ground-breaking first season of The Chosen, see how Jesus reaches each of these and more as He works His first miracles and embarks on His ministry to change the world. See Him through the eyes of those who knew Him."
Dallas Jenkins, its director and co-writer, told CBN News that producing the TV series is different from the other films depicting the life and ministry of the Lord Jesus Christ that were shown before.
"When you do a movie about the life of Christ, you've got 90 to 120 minutes to try to cover a lot of ground. So, oftentimes it goes from miracle to miracle. Bible story to Bible story. Jesus is typically the main character. So, you are just seeing things through His eyes and you're encountering people for a very brief amount of time," Jenkins said.
The crowdfunded TV series reportedly earned an overwhelming support raising more than $10 million from 16,000 people who invested in the project.
The actor who played the character of Jesus, Jonathan Roumie, described his experience as "life-changing."
"It's humbling. It's overwhelming. It's inspiring. It's faith inducing. Faith strengthening. It's kind of indescribable," he said.
Roumie also explained that he portrayed the role in a way that expressed the humanity of Jesus.
"He felt the things that we feel. He experienced loss and sadness, frustration, and happiness, joy, and all those things. Temptation, but without conceding to that," he shared.
The Breaking Christian News said that as of August 2020, "The Chosen" was already shown in 180 countries, viewed almost 50 million times and is now being translated into 70 languages. The first season is said to have earned two Movieguide Award nominations. It also scored 100% on Rotten Tomatoes from eight reviews and 99% from audiences.
In addition, TBN will also air "The Chosen Unveiled" with Rabbi Jason Sobel so viewers could better understand the TV series and the New Testament.
According to Christian Headlines, TBN claims to be the biggest Christian TV network in the world and the "most watched faith-and-family channel" in America. It was founded by Paul and Jan Crouch in 1973. The TV station has 30 global networks in all continents and reaches two billion daily viewers.

Malayalam actor Unnikrishnan Namboothiri passes away
Veteran actor Unnikrishnan Namboothiri on Wednesday passed away at a private hospital in Kannur. He was 98.
Unnikrishnan had tested positive for COVID-19 recently. He was receiving treatment for the same at the intense care unit of a private hospital. On Tuesday, he was sent home after his COVID-test came back negative. However, on Wednesday, his health deteriorated and he was taken back to the hospital, where he breathed his last.
Unnikrishnan made his acting debut with Desadanam 1996. However, he became a household name among the Malayalam film audience for his performance as a witty grandfather in Kalyanaraman (2002). He had also played a pivotal role in Kamal Haasan's hit comedy-drama, Pammal K Sambandam (2002).
Unnikrishnan Namboothiri was known for movies like Kaikudunna Nilavu (1998), Kaliyattam (1997), Sadanandante Samayam (2003), Madhuranombarakattu (2000), Rappakal (2005), and Pokkiri Raja (2010).
A native of Payyanur, Unnikrishnan is survived by two sons Bhavadasan and PV Kunjikrishnan and two daughters Devi and Yamuna.