Billy Graham statue to replace that of white supremacist in U.S. Capitol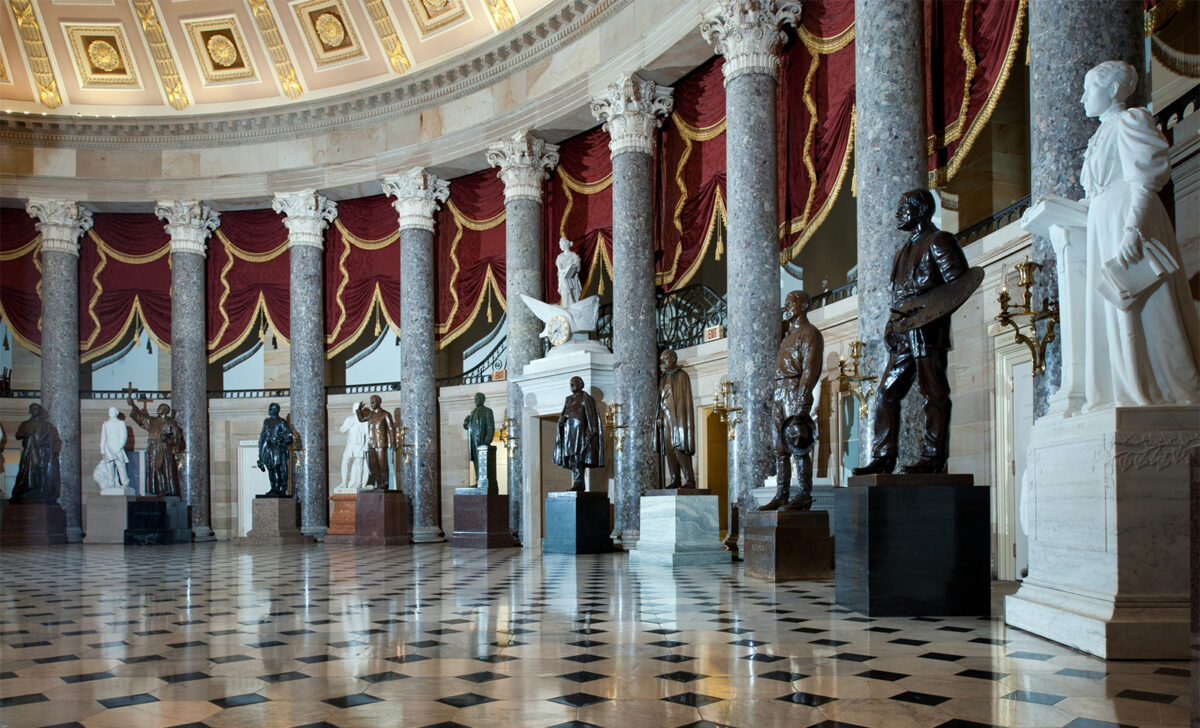 A North Carolina legislative committee has approved a model of a statue honoring the late Rev. Billy Graham to replace one of a former governor and white supremacist who currently represents the state in the U.S. Capitol's National Statuary Hall.
The Legislature's Statuary Hall Selection Committee on Wednesday approved the model of the Southern Baptist minister created by Charlotte-based sculptor Chas Fagan, The Charlotte Observer reported.
A congressional committee will hold a final vote on the model.
Graham, a Charlotte native who was a counselor to presidents, has been described as the most widely heard Christian evangelist in history. He died in 2018 at the age of 99.
Each state is allowed two statues to represent it in the hall, and the statue of Graham would replace that of Charles Aycock, a governor who also led white supremacist campaigns at the turn of the 20th century. Aycock's statue has represented North Carolina in the hall for nearly 90 years.
A bill by the Democratic-led House Appropriations Committee announced this month seeks to remove all Confederate busts and statues of "individuals with unambiguous records of racial intolerance" from the Capitol, including Aycock's.
The plan to replace his statue with one of Graham has been in the works since 2015, but the bill would speed up the removal process and also affect North Carolina's other statue, which depicts Zebulon B. Vance, a former governor and Confederate military officer, according to The Charlotte Observer.
Former State Rep. Dan Soucek, who proposed the switch, said representatives wanted the statue to be of someone who made an impact in the lives of North Carolinians and those around the world.
"When people from all over the country and all over the world walk through Washington and say, North Carolina has two choices to be in here, what do we want them to be?" The newspaper quoted the Republican representative as saying.
The statue of Aycock would likely be moved to his birthplace in Wayne County, according to Garrett Dimond, North Carolina General Assembly attorney.
It was not immediately clear whether the process has begun to replace the statue of Vance.
The U.S. has blacklisted nine Chinese companies, including smartphone maker Xiaomi
Hong Kong — The U.S. government has blacklisted Chinese smartphone maker Xiaomi Corp. and China's third-largest national oil company for alleged military links, heaping pressure on Beijing in President Donald Trump's last week in office.
The Department of Defence added nine companies to its list of Chinese companies with military links, including Xiaomi and state-owned plane manufacturer Commercial Aircraft Corp. of China .
U.S. investors will have to divest their stakes in Chinese companies on the military list by November this year, according to an executive order signed by Trump in November.
Xiaomi did not immediately respond to a request for comment.
Xiaomi Corp. overtook Apple Inc. as the world's No. 3 smartphone maker by sales in the third quarter of 2020, according to data by Gartner. Xiaomi's market share has grown as Huawei's sales have suffered after it was blacklisted by the U.S. and its smartphones were cut off from essential services from Google.
Separately, the Commerce Department put China National Offshore Oil Corp. (CNOOC) on the entity list, an economic blacklist that forbids U.S. firms from exporting or transferring technology with the companies named unless permission has been obtained from the U.S. government. The move comes after about 60 Chinese companies were added to the list in December, including drone maker DJI and semiconductor firm SMIC.
CNOOC has been involved in offshore drilling in the disputed waters South China Sea, where Beijing has overlapping territorial claims with other countries including Vietnam, the Philippines, Brunei, Taiwan, and Malaysia.
"China's reckless and belligerent actions in the South China Sea and its aggressive push to acquire sensitive intellectual property and technology for its militarization efforts are a threat to U.S. national security and the security of the international community," U.S. Commerce Secretary Wilbur Ross said in a statement.
"CNOOC acts as a bully for the People's Liberation Army to intimidate China's neighbours, and the Chinese military continues to benefit from government civil-military fusion policies for malign purposes," Ross said.
Chinese state-owned company Skyrizon was also added to the economic blacklist, for its push to "acquire and indigenize foreign military technologies," Ross said.
Beijing Skyrizon Aviation, founded by tycoon Wang Jing, drew U.S. criticism for an attempt to take over Ukraine's military aircraft engine maker Motor Sich in 2017. The concern was that advanced aerospace technology would end up being used for military purposes.
Nigerian Bishops call on President Muhammadu Buhari to hear the cries of Christians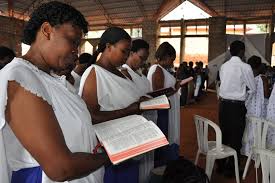 At the funeral of the Most Revd. Gregory Ochiaga, Emeritus Bishop of Orlu Diocese, who died on 29th December, the President of the Catholic Bishops' Conference of Nigeria, Archbishop Augustine Akubeze called on President Muhammadu Buhari to heed the call of religious leaders and deal with the growing violence in the West African country.
"We join our yokes to many courageous religious leaders, Catholics, and non-Catholics who have spoken out against government performance in the area of insecurity in Nigeria.
"There is no religious leader who will want the Government to fail, neither is there any genuine religious leader who truly feels the pain of their people will keep quiet when the life and property of the people are not secured.
"The Government should listen to the cries of Nigerians and take Nigerians seriously when we cry for a secured life, when we ask for a good opportunity for every Nigerians, and when we ask for the inclusion of every part of the country in the governance of Nigeria and not just a minimalistic approach to fulfilling constitutional quotas of representation.
"As we speak and constructively criticise the Federal Government, we assure the Government of our prayers and collaboration in seeking to build a nation where justice and peace reign. Where prosperity for everyone is achieved," he said.
"We know that the level of insecurity in the country has reached an all-time high. The Nigerian people are no longer safe. "On a day-to-day basis, Nigerians are killed or maimed by bandits, cattle rustlers, Boko haram [responsible for the death of an estimated 1700 Nigerians in the first half of 2019 alone], herdsmen, kidnappers and various criminal elements that our security agents have not been able to deal with."
President Buhari, who came to power on a mandate of strengthening Nigeria's security forces and ending the endemic insurgency in 2015, has made much of these commitments during his re-election in 2019. As public trust in the government continues to decline, there is little to comfort the country's embattled people.