റസലിങ് താരം ജോസഫ് ലോറിനെയ്റ്റ്‌സ് അന്തരിച്ചു
മിസൗറി: അമേരിക്കയിലെ അറിയപ്പെടുന്ന പ്രഫഷണല്‍ റസ്‌ലര്‍ ജോസഫ് ലോറിനെയ്റ്റ്‌സ് (60) അന്തരിച്ചു. ചൊവ്വാഴ്ച ഒസാഗ ബീച്ചിലെ റ്റാന്‍ -റ്റാര്‍ എ റിസോര്‍ട്ടില്‍ ഇദ്ദേഹത്തെ മരിച്ച നിലയില്‍ കണ്ടെത്തുകയായിരുന്നു. ചൊവ്വാഴ്ച വൈകിട്ട് ഭാര്യയാണ് പോലീസിനെ വിളിച്ച് അറിയിച്ചത്. പോലീസുകാര്‍ റിസോര്‍ട്ടില്‍ എത്തി പരിശോധിച്ച് ജോസഫിന്റെ മരണം സ്ഥിരീകരിച്ചു. മരണത്തില്‍ അസ്വഭാവികതയൊന്നുമില്ലെന്നാണ് പ്രാഥമിക റിപ്പോര്‍ട്ട്.
റോഡ് വാരിയര്‍ അനിമല്‍ എന്ന അപരനാമത്തില്‍ അറിയപ്പെട്ടിരുന്ന ഇദ്ദേഹം റസലിങ് ലെജന്‍ഡ് ആയിട്ടാണ് അറിയപ്പെടുന്നത്. നിരവധി തവണ ടാഗ് ടീം ചാമ്പ്യന്‍ഷിപ്പിന് അര്‍ഹനായിട്ടുണ്ട്. മുഖത്ത് ചായം തേച്ച് റിങ്ങിലെത്തുന്ന അനിമല്‍ കാണികള്‍ക്ക് ഹരമായിരുന്നു.
ഫിലഡല്‍ഫിയയില്‍ 1960 സെപ്റ്റംബറിലായിരുന്നു ജനനം. എഡി ഷാര്‍ക്കെയുടെ കീഴിലായിരുന്നു ഗുസ്തി അഭ്യാസം. ഭാര്യ കിം ലോറി നെയ്റ്റസ്. മക്കള്‍: ജോസഫ്, ജെയിംസ്, ജെസിക്ക.
സഹപ്രവര്‍ത്തകന്റെ ആകസ്മിക വിയോഗത്തില്‍ ഹള്‍ക്ക് ഹോഗന്‍ നടുക്കം പ്രകടിപ്പിച്ചു. ഏറ്റെടുത്ത ദൗത്യം പൂര്‍ത്തീകരിക്കാതെയാണ് ജോസഫ് മരണത്തിന് കീഴ്‌പ്പെട്ടതെന്ന് അദ്ദേഹത്തിന്റെ അനുശോചന സന്ദേശത്തില്‍ പറയുന്നു.
കഴിഞ്ഞ പത്തു വര്‍ഷത്തിനുള്ളില്‍ റസിലിങ്ങില്‍ തിളങ്ങിയ 33 താരങ്ങളാണ് മരിച്ചത്. പലരും 60 വയസിനു താഴെ പ്രായമുള്ളവരായിരുന്നു.
NFL superstar DeForest Buckner surrenders 'whole self to Jesus,' gets baptized
NFL star DeForest Buckner was baptized this week and made a commitment to follow Jesus Christ.
"Today I surrendered my whole self to Jesus and chose to trust Him with my life whole heartedly," Buckner wrote on Instagram Tuesday after being baptized at Eagle Church. "My walk with Christ is only beginning and I am grateful for the support surrounding my journey of Faith."
Buckner recently became a defensive lineman for the Indianapolis Colts, which signed him to a four-year contract, making him one of NFL's highest-paid defensive linemen. The athlete had his best game with his new team Sunday by posting five tackles and four quarterback hits, which helped bring the Colts to victory over Cincinnati.
Those who attended his baptism included his wife Ashlyn, their young son Dominic, and several Colts teammates.
Buckner's post included the verse Titus 3:5, which says, "He saved us, not because of righteous things we had done, but because of His mercy. He saved us through the washing of rebirth and renewal by the Holy Spirit."
He first talked about his Christian faith with Sports Spectrum before Super Bowl LIV.
The Hawaii native credited his wife to helping him grow in his walk with God.
"One person that really helped me connect with my faith even more was my wife (Ashlyn)," Buckner said of his bride, whom he married in 2018. "She really helped me connect with my faith a lot more."
"You've got to put God first, man," he said. "Without Him, without His plan for me, I wouldn't be here where I am today. I truly believe that. … Every day I give thanks because all my talent, all the things I've done in my life, all the glory goes to Him."
Sources:christianpost
Lokesh Rahul breaks Sachin Tendulkar's massive record, becomes fastest Indian batsman to 2000 runs in Indian Premier League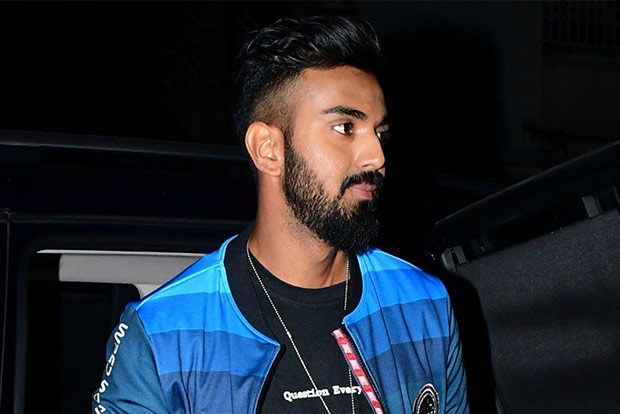 India:Kings XI Punjab captain KL Rahul on Thursday became the fastest Indian batsman to reach 2000 IPL runs. Rahul achieved the feat in IPL 2020 match No.6 against Royal Challengers Bangalore in Dubai.
Rahul, in the process, overtook Sachin Tendulkar, who till today held the record for being the fastest to 2000 IPL runs. Tendulkar, who played all six seasons of IPL for Mumbai Indians, had reached the milestone in 63 innings. Rahul did it in 60 innings.
Gautam Gambhir is the 3rd on the list, who had scored 2000 runs in 68 innings followed by Suresh Raina (69) and Virender Sehwag (70).
Rahul also became the 32nd player to 2000 IPL runs. He is 20th Indian batsman to reach this landmark.
Royal Challengers Bangalore skipper Virat Kohli won the toss and opted to field in their Indian Premier League match against Kings XI Punjab in Dubai on Thursday.
For KXIP, Jimmy Neesham and Murugan Ashwin came in place of Chris Jordan and Krishnappa Gowtham, while RCB fielded the same XI that played in their tournament opener against Sunrisers Hyderabad.
He finished on a score of 132, which is the highest in the IPL by an Indian and also the highest by a captain in the IPL.
Royal Challengers Bangalore Playing XI: Virat Kohli (c), AB de Villiers, Devdutt Padikkal, Aaron Finch, Shivam Dube, Josh Philippe (wk), Washington Sundar, Navdeep Saini, Umesh Yadav, Dale Steyn, Yuzvendra Chahal.
Kings XI Punjab Playing XI: Lokesh Rahul (c/wk), Mayank Agarwal, Karun Nair, Nicholas Pooran, Glenn Maxwell, Sarfaraz Khan, James Neesham, Mohammed Shami, Murugan Ashwin, Sheldon Cottrell, Ravi Bishnoi.