Lokesh Rahul breaks Sachin Tendulkar's massive record, becomes fastest Indian batsman to 2000 runs in Indian Premier League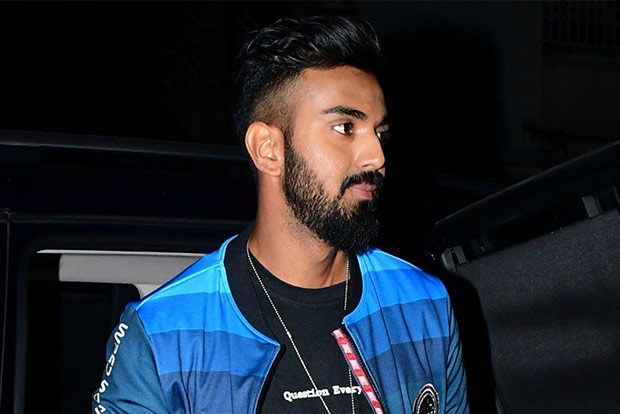 India:Kings XI Punjab captain KL Rahul on Thursday became the fastest Indian batsman to reach 2000 IPL runs. Rahul achieved the feat in IPL 2020 match No.6 against Royal Challengers Bangalore in Dubai.
Rahul, in the process, overtook Sachin Tendulkar, who till today held the record for being the fastest to 2000 IPL runs. Tendulkar, who played all six seasons of IPL for Mumbai Indians, had reached the milestone in 63 innings. Rahul did it in 60 innings.
Gautam Gambhir is the 3rd on the list, who had scored 2000 runs in 68 innings followed by Suresh Raina (69) and Virender Sehwag (70).
Rahul also became the 32nd player to 2000 IPL runs. He is 20th Indian batsman to reach this landmark.
Royal Challengers Bangalore skipper Virat Kohli won the toss and opted to field in their Indian Premier League match against Kings XI Punjab in Dubai on Thursday.
For KXIP, Jimmy Neesham and Murugan Ashwin came in place of Chris Jordan and Krishnappa Gowtham, while RCB fielded the same XI that played in their tournament opener against Sunrisers Hyderabad.
He finished on a score of 132, which is the highest in the IPL by an Indian and also the highest by a captain in the IPL.
Royal Challengers Bangalore Playing XI: Virat Kohli (c), AB de Villiers, Devdutt Padikkal, Aaron Finch, Shivam Dube, Josh Philippe (wk), Washington Sundar, Navdeep Saini, Umesh Yadav, Dale Steyn, Yuzvendra Chahal.
Kings XI Punjab Playing XI: Lokesh Rahul (c/wk), Mayank Agarwal, Karun Nair, Nicholas Pooran, Glenn Maxwell, Sarfaraz Khan, James Neesham, Mohammed Shami, Murugan Ashwin, Sheldon Cottrell, Ravi Bishnoi.
കേരള ക്രിക്കറ്റ് ടൂര്‍ണ്ണമെന്റ് ജൂലൈ മൂന്നിന് ചിക്കാഗോയില്‍
ചിക്കാഗോ: വുഡ് റിഡ്ജ് ക്രിക്കറ്റ് ക്ലബ്ബിന്റെയും ഫൈവ് സ്റ്റാര്‍ ലോജിസ്റ്റിക് സര്‍വീസ് ഐ എന്‍ സിയുടെയും സംയുക്ത ആഭിമുഖ്യത്തില്‍ 2021 ജൂലൈ 03 ശനിയാഴ്ച ചിക്കാഗോയില്‍ വച്ച് സംഘടിപ്പിക്കുന്ന കേരള ക്രിക്കറ്റ് ടൂര്ണമെന്റിലേക്ക് ഏവര്‍ക്കും സ്വാഗതം .
വുഡ്റിഡ്ജ് ക്രിക്കറ്റ് ക്ലബ്ബ് സ്‌പോണ്‍സര്‍ ചെയ്യുന്ന 3000 ഡോളര്‍ ഒന്നാം സമ്മാനവും തോമസ് കുരുവിള കരിക്കുലം സ്‌പോണ്‍സര്‍ ചെയ്യുന്ന 1500 ഡോളര്‍ രണ്ടാം സമ്മാനവും വിജയികള്‍ക്ക് ലഭിക്കുന്നു. ചടങ്ങില്‍ ഡബ്ലിയൂ സിസിയുടെ റാഫിള്‍ ടിക്കറ്റ് നറുക്കെടുപ്പ് നടത്തുന്നതും കേരള തനിമയാര്‍ന്ന തട്ടുകട ഫുഡ് കോര്‍ണറും ഉണ്ടായിരിക്കുന്നതാണ്.
ഈ മത്സരത്തിന്റെ തത്സമയ സംപ്രേക്ഷണം യൂട്യുബിലും ഫേസ്ബുക്കിലും കെവി ടിവിയിലും ഉണ്ടായിരിക്കുന്നതാണ്.. കൂടുതല്‍ വിവരങ്ങള്‍ക്ക് ബന്ധപ്പെടുക: ജോസഫ് ജോര്‍ജ്: +1 (630) 4321888, അനൂപ് ഇല്ലിപ്പറമ്പില്‍ +1 (347) 8612625.
കടപ്പാട് :ആഴ്ച്ച വട്ടം ഓൺലൈൻ
T20 World Cup likely to be shifted from India to UAE
he Board of Control for Cricket in India (BCCI) has kept UAE as a backup venue for the T20 World Cup – scheduled in India between October 18-November 15 – if the pandemic situation does not improve in the country. India reported 379,257 new infections and 3645 new deaths on Thursday as that country's health crises worsened.
Dhiraj Malhotra, the general manager for game development of the BCCI – who is also a tournament director – told the BBC : "So, I'm doing everything we can to make sure it happens (in India)…"
"We will be doing normal scenario, and worst case scenario, so with all that we're talking to the ICC at the moment," he added.
Asked which country would host the event if it did not go ahead in India, Malhotra said, "It would be the UAE. We're hoping again that it would be done by the BCCI. So, we'll take the tournament there, but it'll still be done by the BCCI."
An International Cricket Council (ICC) spokesperson told Sportstar: "It's too early to make a call. We are monitoring the situation and are in contact with the BCCI."
A few office bearers also indicated that efforts are on to host the tournament in a cluster-caravan format similar to the Indian Premier League. "We have shortlisted nine venues and there is a possibility that we will have to cut down the number of venues to four or five. But yes, it would all depend on how the situation is then. As of now, we are not thinking of shifting the tournament elsewhere," the official said.
"It is an ICC event and they will have to take the final call," the official said. "The tournament is still six months away and with the vaccination drive going up, we are still confident of hosting the tournament at home."
A decision is expected in the ICC meeting in June.