Facebook shuts down Christian ministry's page with no explanation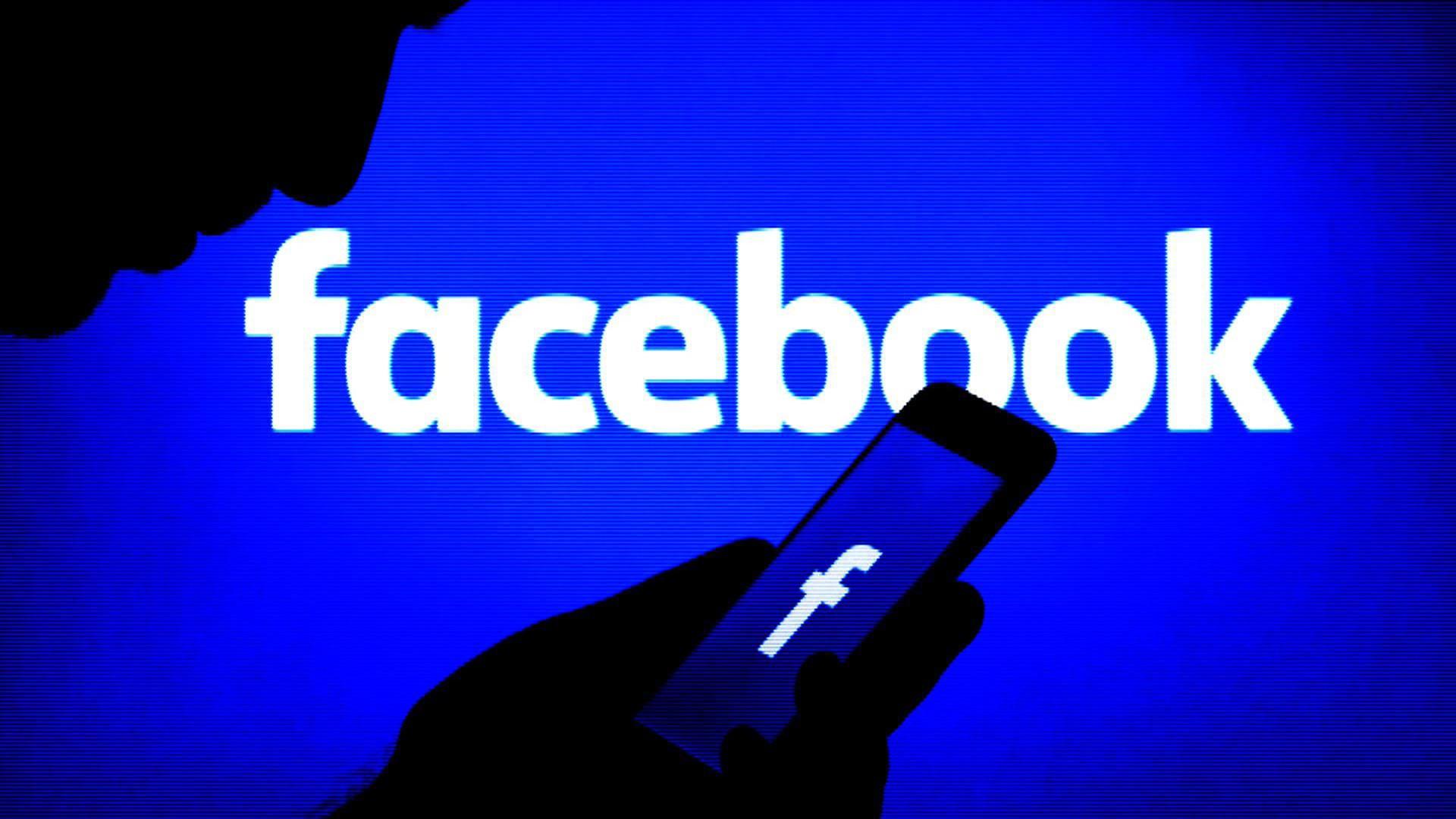 Facebook has removed the page of Restored Hope Network, a Christian ministry that helps those with unwanted sexual attractions and gender confusion.
While no explanation was given as to why the page was taken down, the ministry believes the social media giant's move is part of ongoing efforts in support of government prohibitions on the practice of what some refer to as "conversion therapy," a phrase RHN maintains has been weaponized to shut down any kind of counseling that coheres with the historic Christian faith's view on sexual ethics.
"It is a deliberately and misleadingly provocative term coined by the LGBTQ activist community that does not describe any type of actual counseling assistance offered to men and women who struggle with same-sex attraction," explained Anne Paulk, executive director of Restored Hope Network, in a statement sent to The Christian Post on Thursday.
Paul said Facebook's actions amounted to an example of viewpoint discrimination.
"Facebook is deciding they have the authority to silence the stories of those of us whose lives have changed," she continued. "Their dismissive action — canceling our page as if it never existed, leaving a vague 'the link may be broken' message in its place — is shameful. Not even extending us the courtesy of a notification, a chance to offer our side of the very politicized story, is unconscionable."
Paulk added in a Thursday interview with The Christian Post that it is important for Christians to understand that their views about human sexuality and personhood are not welcome on the world's largest communication hub.
"It's like a community center that certain people aren't allowed in and they're being forced out," she said.
"We have to be wise about how we respond here. Legally, it appears that [Facebook] is above the law but keeping a record of what's happening, getting that information to legislators that care and seeing it impact a bunch of different people, which is coming, is very important to fight for your rights and not just give them away."
She added that within culture, a systemic problem of hostility toward Christians pervades a number of spheres, with social media being just one. Paulk will be attempting to restore the ministry's Facebook page and developing other ways of maintaining communication.
"We existed before Facebook was ever around, we'll exist after Facebook is around because we belong to the Most High God," Paulk said.
Despite the censorship, which began with the removal of posts earlier this year, the ministry has no plans to cease its work advocating for those who struggle in this way and wish to live in accordance with their faith.
"The last time I looked, we still live in the United States. Freedom to choose what to do with one's life — and seek help that one wants — is a dearly held value," Paulk stressed.
"People looking for change should be free to find services and resources from counselors, schools, churches and ministries like ours to help them achieve their desired goals. We will remain here, fighting for their rights, despite Facebook's best efforts to muzzle us and disenfranchise them."
Paulk was also among the authors who once lived and identified as LGBT whose books were removed from Amazon last year. Her book, Restoring Sexual Identity: Hope for Women Who Struggle with Same-Sex Attraction, was said to be in violation of the online retailer's "content guidelines."
"It is appalling that Amazon has banned books detailing how one struggling with unwanted same-sex attraction can overcome those feelings and steward his or her sexuality in a biblical fashion, while thinking nothing of selling books that celebrate the kind of deviancy Jeffrey Epstein was accused of," Paulk said at the time.
Sources:Christian Post
The Indian pharmaceutical company will be fined US $ 50 million
Washington: An Indian drug manufacturer has agreed to plead guilty to concealing and destroying records prior to a 2013 US Food and Drug Administration's inspection of its plant and pay USD 50 million in fines and forfeiture, the Department of Justice has announced.
In a criminal information filed in federal court in the District of Nevada and unsealed on Tuesday, Fresenius Kabi Oncology Limited (FKOL) was charged with violating the Federal Food, Drug and Cosmetic Act by failing to provide certain records to Food and Drug Administration's (FDA) investigators.
As part of a criminal resolution, FKOL agreed to plead guilty to the misdemeanour offense, pay a criminal fine of USD 30 million, and forfeit an additional USD 20 million. FKOL also agreed to implement a compliance and ethics programme designed to prevent, detect, and correct violations of US law relating to FKOL's manufacture of cancer drugs intended for terminally ill patients, a media release said.
"By hiding and deleting manufacturing records, FKOL sought to obstruct the FDA's regulatory authority and prevent the FDA from doing its job of ensuring the purity and potency of drugs intended for US consumers," said Acting Assistant Attorney General Brian Boynton of the Justice Department's Civil Division.
"FKOL's conduct put vulnerable patients at risk. The Department of Justice will continue to work with FDA to prosecute drug manufacturers who obstruct these inspections," the statement said.
"Pharmaceutical companies that obstruct FDA inspections jeopardise patient safety," said US Attorney Nicholas A. Trutanich for the District of Nevada.
According to court documents, FKOL owned and operated a manufacturing plant in Kalyani, West Bengal, that manufactured active pharmaceutical ingredients (APIs) used in various cancer drug products distributed to the United States.
The government alleges that prior to a January 2013 FDA inspection of the Kalyani facility, FKOL plant management directed employees to remove certain records from the premises and delete other records from computers that would have revealed FKOL was manufacturing drug ingredients in contravention of FDA requirements.
Kalyani plant employees removed computers, hardcopy documents, and other materials from the premises and deleted spreadsheets that contained evidence of the plant's violative practices, the Department of Justice alleged.
Coca-Cola and Pepsi have been fined Rs 72 crore by the Pollution Control Board
Beverage manufacturers Coca-Cola and PepsiCo and bottled water manufacturer Bisleri have been fined by the Central Pollution Control Board (CPCB) for not filing statutory returns to government bodies with regards to collection and disposal of plastic waste.
The orders issued by the CPCB on February 3 directed Bisleri to pay a fine of Rs 10.75 crore, Hindustan Coca-Cola to pay Rs 50.66 crore and Pepsico India Holdings, Rs 8.7 crore. The companies have been given 15 days to pay the fine and fulfil the requirements that were violated. Failing this, the orders stated that the CPCB will "levy Environmental compensation without giving any further notice."
Extended Producer Responsibility (EPR) is a system where producers have to take responsibility for managing the disposal of waste and other products after they are no longer of use to consumers. According to the issued orders, the EPR action plan submitted by Coca-Cola stated that the total waste generated through them during August 2019 and September 2020 was 1,05,744 tonnes; but they collected and disposed of only about 23,442 tonnes.
Bisleri, on the other hand, had not provided any information regarding the collection and disposal of waste during the submission of its Quarterly Performance Report (QPR). The company was fined for not disposing of 21,500 tonnes of plastic waste, while Pepsico was held responsible for 11,914 tonnes of waste.
In a statement, a Bisleri spokesperson said that it "is a compliant organisation and adheres to the provisions of PWM Rules, directions and orders passed thereunder from time to time. We have timely submitted all the requisite documents as and when advised by CPCB. As a dedicated and socially responsible corporate, we have adhered to all the guidelines issued by the government. We have been creating awareness about plastic segregation and recycling of plastic. We have been educating citizens through corporates, schools and RWAs. The idea behind the initiative is to "Be The Change You Want To See" by disposing and recycling plastic responsibly."
"Both SDMC (South Delhi Municipal Corporation) and EDMC (East Delhi Municipal Corporation) in Delhi are aware and have been most supportive of our program. SDMC and EDMC both have been collaborating with Bisleri's 'Bottles for Change' initiative to spread an awareness about clean plastic segregation. We are currently working closely with the regulators to share detailed information relating to our actions on compliance to resolve the issue at the earliest," the spokesperson added.
Other beverage makers who were penalised for not disposing of plastic waste include Patanjali who was asked to pay Rs 1 crore and NourishCo Beverages (whose products include packaged water brand Himalayan), Rs 89 lakh.
Apart from beverage companies, the Indian Tobacco Company (ITC) has also received an order from the CPCB for "non-compliance of plastic waste management rules" and was fined Rs 5 crore for the violation. The order also directed ITC to formulate an action plan to switch to environmentally friendly alternatives for cigarette packaging within a timeframe of 30 days.