Facebook shuts down Christian ministry's page with no explanation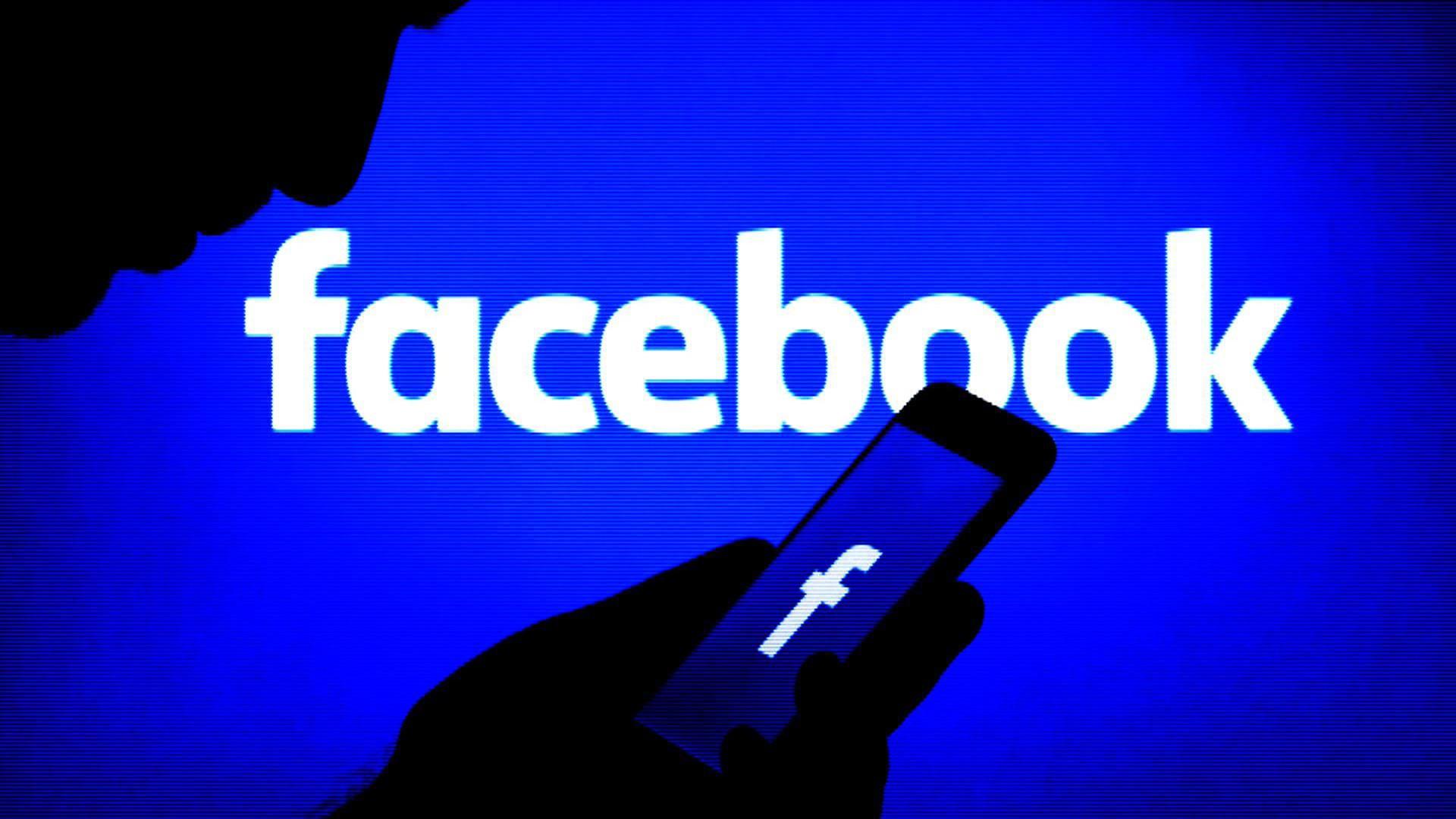 Facebook has removed the page of Restored Hope Network, a Christian ministry that helps those with unwanted sexual attractions and gender confusion.
While no explanation was given as to why the page was taken down, the ministry believes the social media giant's move is part of ongoing efforts in support of government prohibitions on the practice of what some refer to as "conversion therapy," a phrase RHN maintains has been weaponized to shut down any kind of counseling that coheres with the historic Christian faith's view on sexual ethics.
"It is a deliberately and misleadingly provocative term coined by the LGBTQ activist community that does not describe any type of actual counseling assistance offered to men and women who struggle with same-sex attraction," explained Anne Paulk, executive director of Restored Hope Network, in a statement sent to The Christian Post on Thursday.
Paul said Facebook's actions amounted to an example of viewpoint discrimination.
"Facebook is deciding they have the authority to silence the stories of those of us whose lives have changed," she continued. "Their dismissive action — canceling our page as if it never existed, leaving a vague 'the link may be broken' message in its place — is shameful. Not even extending us the courtesy of a notification, a chance to offer our side of the very politicized story, is unconscionable."
Paulk added in a Thursday interview with The Christian Post that it is important for Christians to understand that their views about human sexuality and personhood are not welcome on the world's largest communication hub.
"It's like a community center that certain people aren't allowed in and they're being forced out," she said.
"We have to be wise about how we respond here. Legally, it appears that [Facebook] is above the law but keeping a record of what's happening, getting that information to legislators that care and seeing it impact a bunch of different people, which is coming, is very important to fight for your rights and not just give them away."
She added that within culture, a systemic problem of hostility toward Christians pervades a number of spheres, with social media being just one. Paulk will be attempting to restore the ministry's Facebook page and developing other ways of maintaining communication.
"We existed before Facebook was ever around, we'll exist after Facebook is around because we belong to the Most High God," Paulk said.
Despite the censorship, which began with the removal of posts earlier this year, the ministry has no plans to cease its work advocating for those who struggle in this way and wish to live in accordance with their faith.
"The last time I looked, we still live in the United States. Freedom to choose what to do with one's life — and seek help that one wants — is a dearly held value," Paulk stressed.
"People looking for change should be free to find services and resources from counselors, schools, churches and ministries like ours to help them achieve their desired goals. We will remain here, fighting for their rights, despite Facebook's best efforts to muzzle us and disenfranchise them."
Paulk was also among the authors who once lived and identified as LGBT whose books were removed from Amazon last year. Her book, Restoring Sexual Identity: Hope for Women Who Struggle with Same-Sex Attraction, was said to be in violation of the online retailer's "content guidelines."
"It is appalling that Amazon has banned books detailing how one struggling with unwanted same-sex attraction can overcome those feelings and steward his or her sexuality in a biblical fashion, while thinking nothing of selling books that celebrate the kind of deviancy Jeffrey Epstein was accused of," Paulk said at the time.
Sources:Christian Post
The new version of Suzuki Hayabusa goes on sale in India
Suzuki took to social media to announce that the highly anticipated 2021 Hayabusa will go on sale in India in less than a week. For the new-gen Hayabusa, Suzuki is expected to import it via the CKD route, but the price is expected to be much higher than before.
Sources suggest that the new Suzuki Hayabusa could be priced around Rs 17-18 lakh (ex-showroom) when it goes on sale in India. Some dealers have already started taking unofficial bookings. It will also have no direct rivals when it goes on sale.
2021 Suzuki Hayabusa: engine update
While the Busa continues to use the 1,340cc, four-cylinder engine capacity, it has been heavily reworked for 2021. This includes lighter pistons, and new connecting rods and fuel injectors, among numerous other changes. What comes as a bit of a disappointment is that power has dropped from 197hp to 190hp, while the peak torque of 150Nm is also slightly lower than before.
2021 Suzuki Hayabusa: suspension and brakes
The 2021 Hayabusa carries over the same twin-spar aluminium frame from the old bike. The dimensions are quite similar as well, including an identical 1,480mm wheelbase. However, a redesigned, lighter-weight, Euro-5-compliant exhaust has helped Suzuki reduce the kerb weight by two kilos, for a total of 264kg.
When it comes to suspension, the company has reworked the internals of the Showa suspension for this update and the bike now runs Bridgestone's impressive Battlax S22 tyres. The biggest, and most needed change comes in the braking department, with the Hayabusa now running Brembo's acclaimed Stylema calipers up front.
2021 Suzuki Hayabusa: technology
As one would expect, the Hayabusa received a big update to its electronics. With a new six-axis IMU, the 2021 model gets 10 levels of traction control, 10 levels of anti-wheelie control, three levels of engine brake control, three power modes, launch control, cruise control, cornering ABS and hill hold control.
It also gets a LED headlight and, while much of the large dashboard remains analogue, there is a new TFT display in the centre for the rider to navigate the increased electronic options.
സ്വർണാഭരണങ്ങൾക്ക് ജൂൺ മുതൽ ഹാൾമാർക്കിങ്‌ നിർബന്ധം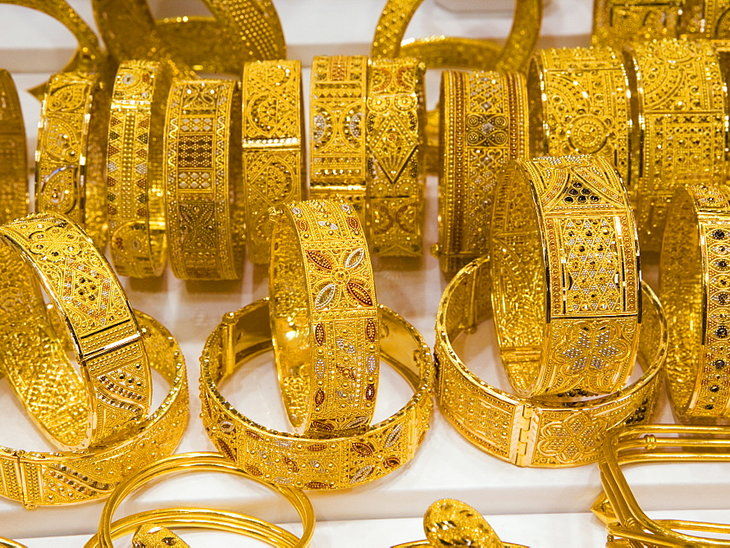 കൊല്ലം: സ്വർണാഭരണങ്ങൾക്ക് പരിശുദ്ധിയുടെ മുദ്രപതിപ്പിക്കുന്ന ഹാൾമാർക്ക് സംവിധാനം ജൂൺ ഒന്നുമുതൽ നിർബന്ധം. ഇതോടെ 14, 18, 22 കാരറ്റ് സ്വർണാഭരണങ്ങൾ മാത്രമേ ജൂവലറികൾക്ക് വിൽക്കാനാകൂ. ആറുലക്ഷത്തോളം സ്വർണവ്യാപാരികളുള്ള ഇന്ത്യയിൽ 34647 പേർക്കേ ഇപ്പോൾ ബ്യൂറോ ഓഫ് ഇന്ത്യൻ സ്റ്റാൻഡേർഡ്സ് (ബി.ഐ.എസ്.) ഹാൾമാർക്ക് ലൈസൻസുള്ളൂ. പന്ത്രണ്ടായിരത്തോളം ജൂവലറികളുള്ള സംസ്ഥാനത്ത് 8200 പേരും ഇപ്പോൾ ലൈസൻസിന് പുറത്താണ്. ഒന്നരമാസത്തിനുള്ളിൽ ഒരുലക്ഷം ജൂവലറികൾകൂടി ലൈസൻസ് എടുക്കുമെന്ന പ്രതീക്ഷയിലാണ് കേന്ദ്ര ഉപഭോക്തൃകാര്യവകുപ്പ്.
സ്വർണവ്യാപാരരംഗത്തെ വ്യാജന്മാരെ ഇല്ലാതാക്കാൻ ഹാൾമാർക്കിങ് നിർബന്ധമാക്കുന്നതിലൂടെ സാധിക്കുമെന്നാണ് വിലയിരുത്തൽ. അതേസമയം, ചെറുകിട കച്ചവടക്കാരെ ഇത് താത്കാലികമായെങ്കിലും ദോഷകരമായിബാധിക്കും. ഹാൾമാർക്കിങ് നിർബന്ധമാക്കുന്നതോടെ വിൽക്കുന്നതിനെല്ലാം ബി.ഐ.എസ്. മുദ്ര വേണ്ടിവരും. രണ്ട് ഗ്രാമിന് മുകളിലുള്ള ആഭരണങ്ങളിലെല്ലാം ബി.ഐ.എസ്. മുദ്ര പതിപ്പിക്കേണ്ടിവരും. കേന്ദ്രസർക്കാർ അംഗീകരിച്ച ഹാൾമാർക്കിങ് സെന്ററുകളിൽനിന്നാണ് ബി.ഐ.എസ്. സർട്ടിഫിക്കേഷൻ നേടേണ്ടത്. 2021 ജനുവരി 15 മുതൽ രാജ്യത്തുടനീളം സ്വർണാഭരണങ്ങൾക്ക് ഹാൾമാർക്കിങ് നിർബന്ധമാക്കുമെന്ന് കേന്ദ്രം 2019 നവംബറിൽ പ്രഖ്യാപിച്ചതാണ്. കോവിഡ് വ്യാപനത്തിന്റെ പശ്ചാത്തലത്തിൽ ജൂൺ ഒന്നുവരെ സമയപരിധി നീട്ടിനൽകുകയായിരുന്നു.
ധൃതിപിടിച്ച് നടപ്പാക്കരുത്
കേരളത്തിൽ ലൈസൻസില്ലാത്ത വ്യാപാരികൾ എടുത്തുകൊണ്ടിരിക്കുകയാണ്. ബി.ഐ.എസ്. ലൈസൻസ് എടുക്കാതെ വ്യാപാരം ചെയ്യാൻ കഴിയാത്ത സാഹചര്യമുണ്ടായാൽ രാജ്യത്തെ അഞ്ചുലക്ഷത്തോളം സ്വർണക്കടകൾ പൂട്ടേണ്ടതായിവന്നേക്കും. ഈ സാഹചര്യത്തിൽ ഹാൾമാർക്കിങ് നിർബന്ധമാക്കുന്നത് നീട്ടിവയ്ക്കണം.
കടപ്പാട് :കേരളാ ന്യൂസ്