Google services, including YouTube, have stopped working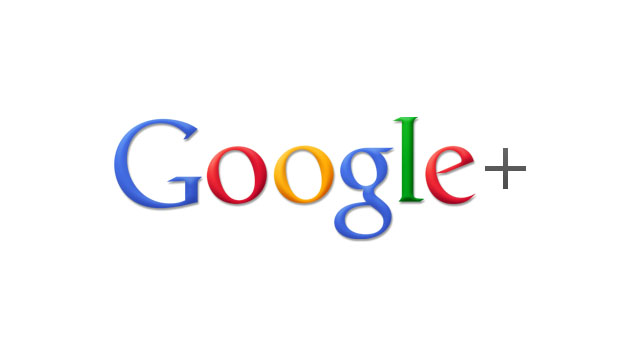 Google services had taken a hit as many users took up the issue on Twitter. Prominent services such as YouTube, Gmail and other Google platforms had stopped working for many users.
Most Google services are up and running. However, there's still no clarity regarding what triggered the outage in the first place. Google is expected to acknowledge the issue in a future post.
Popular website tracker, DownDetector has also claimed multiple outages that were reported at around 5 PM. The outage lasted for over an hour. The website showed outage reports from all around the world which includes India, many European countries as well as parts of the United States and Australia.
Gmail users got a message, "We're sorry, but your account is temporarily unavailable. We apologize for the inconvenience and suggest trying again in a few minutes. You can view the G Suite Status Dashboard for the current status of the service."
On YouTube, users also got an error message saying, "Something went wrong".
The YouTube team later released a statement claiming the issue is being looked into. The Team stated, "We are aware that many of you are having issues accessing YouTube right now – our team is aware and looking into it. We'll update you here as soon as we have more news: Team YouTube."
However, many users were able to circumvent the outage by just logging in their account by using the incognito window on their browser.
Other Google services such as Google Docs were also down. The platform shared a message saying, "Google Docs encountered an error. Please try reloading this page, or coming back to it in a few minutes. To learn more about the Google Docs editors, please visit our help center."
Indian-American scientist Swati Mohan leads NASA's Mars 2020 mission
Washington: Indian-American scientist, Swati Mohan, who leads the guidance, navigation, and control operations of NASA's Mars 2020 mission played a pivotal role in landing the US space agency's historic Perseverance rover on the Martian surface on Friday.
Mohan was also the first to confirm that the rover had sucessfully touched down on the Martian surface after surviving a particularly tricky plunge through the atmosphere of the Red Planet.
"Touchdown confirmed! Perseverance safely on the surface of Mars, ready to begin seeking signs of past life," flight controller Mohan announced, prompting her colleagues at NASA to fist-bump and break into celebrations.
Mohan, who emigrated from India to the US when she was only a year old, says the Guidance, Navigation, and Controls Operations (GN&C) are "eyes and ears" of the spacecraft.
Commenting on her team's role in the current mission, Mohan said during the cruise phase heading towards Mars, their job was to figure out how the spacecraft is oriented, and make sure it is pointed correctly in space — "solar arrays to sun, antenna to Earth, and maneuver the spacecraft to get it where we want to go."
She said during the "seven minutes of terror" leading to the entry, descent, and landing on Mars, GN&C determines the position of the spacecraft and commands the maneuvers to help it land safely.
"As the team's operations lead, I am the primary point of communication between the GN&C subsystem and the rest of the project.
"I am responsible for the training of the GN&C team, scheduling the mission control staffing for GN&C, as well as the policies/procedures the GN&C uses in the mission control room," Mohan noted.
Raised in Northern Virginia-Washington DC metro area, she completed her bachelor's degree from Cornell University in Mechanical & Aerospace Engineering, and her M.S. and Ph.D from Massachusetts Institute of Technology (MIT) in Aeronautics/Astronautics.
Over the course of her career with NASA, Mohan has worked on the Cassini mission to Saturn and GRAIL — a pair of formation flown spacecraft to the Moon, and has been a mainstay with the Mars 2020 mission since its beginning in 2013.
Mohan says she got interested in space after watching the popular TV show Star Trek when she was 9.
"Seeing the beautiful depictions of the new regions of the universe that they were exploring. I remember thinking 'I want to do that. I want to find new and beautiful places in the universe.' The vastness of space holds so much knowledge that we have only begun to learn," she had told NASA.
Mohan noted that her passion for space increased further when she took her first physics class at the age of 16.
"I was lucky enough to have a great teacher, and everything was so understandable and easy. That was when I really considered engineering, as a way to pursue space," she added.
ISRO, MapmyIndia join hands to take on Google Maps/Earth
Indian Space Research Organisation and location and navigation technology solutions provider MapmyIndia announced an initiative to partner together to offer India's best, and fully indigenous, mapping portal and geospatial services.
It combines the power of MapmyIndia's digital maps and technologies with ISRO's catalogue of satellite imagery and earth observation data, according to MapmyIndia's CEO and Excutive Director, Rohan Verma.
He termed it a path-breaking milestone in India's journey towards 'Aatmanirbhar Bharat', wherein Indian users would not be dependent on foreign organisations for maps, navigation and geospatial services, and leverage made-in-India solutions instead.
"You don't need Goo*le Maps/Earth any longer", Mr. Verma said in the headline in an article on LinkedIn.
According to ISRO, the Department of Space (DoS) — ISRO comes under it — has joined hands with MapmyIndia to combine their geospatial expertise and build holistic solutions by leveraging their geoportals.
DoS entered into an MoU with geospatial technology company CE Info Systems Pvt Ltd, which owns MapmyIndia, on Thursday.
Under the partnership, the combined geospatial expertise of the DoS and CE Info Systems would be leveraged through their respective Geoportals, according to Bengaluru-headquartered ISRO.
The collaboration will enable them to jointly identify and build holistic geospatial solutions utilising the earth observation datasets, 'NavIC', Web Services and APIs (application programming interface) available in MapmyIndia, 'Bhuvan', 'VEDAS' and 'MOSDAC' geoportals, the space agency said in a statement.
Indian Regional Navigation Satellite System (IRNSS) called NavIC (Navigation with Indian Constellation, is India's own navigation system, developed by ISRO.
Bhuvan is the national geo-portal developed and hosted by ISRO comprising geospatial data, services and tools for analysis.
VEDAS (Visualisation of Earth observation Data and Archival System) is an online geoprocessing platform using optical, microwave, thermal and hyperspectral EO data covering applications particularly meant for academia, research and problem solving, according to ISRO.
MOSDAC (Meteorological and Oceanographic Satellite Data Archival Centre)is a data repository for all the meteorological missions of ISRO and deals with weather related information, oceanography and tropical water cycles.
Mr. Verma said there are many reasons why Indians are better off with an indigenous solution for maps and geospatial services.
"MapmyIndia, being a responsible, local, Indian company, ensures that its maps reflect the true sovereignty of the country, depicting India' s borders as per Government of India, and hosts its maps in India," he said.
Through the combined partnership with ISRO, MapmyIndias end user maps, apps and services will now integrate with ISROs huge catalogue of satellite imagery and earth observation data, a MapmyIndia statement said.
It would be a much better, more detailed and comprehensive, as well as privacy-centric, hyper local and indigenous mapping solution for Indians, compared to foreign map apps and solutions, it said.
Mr. Verma said foreign mapping solutions come with a lot of hidden costs.
For example, foreign search engines and companies claim to offer "free" maps, but in reality they make money by targeting the same users with advertising based on invading user privacy and auctioning those users private location and movement data," he claimed.
"This should be very alarming to all citizens".
"On the other hand, MapmyIndia has an ethical point of view against advertising led business models of such companies, and hence, does not have an advertising business model. By using MapmyIndia maps and applications instead of the foreign map apps, users can better protect their privacy," he said.
The "sustainable and direct, clean business model" ensures that MapmyIndias maps and apps can be kept free of cost as well as free of ads for users, according to him.
"MapmyIndias maps cover all 7.5 lakh villages, 7500+ cities at street and building-level, connected by all 63 lakh kilometres of road network pan India and within cities, in total providing maps for an unparalleled 3+ crore places across India," the company statement said.