Court in Pakistan Acquits Christian Sentenced to Life in Prison for Blasphemy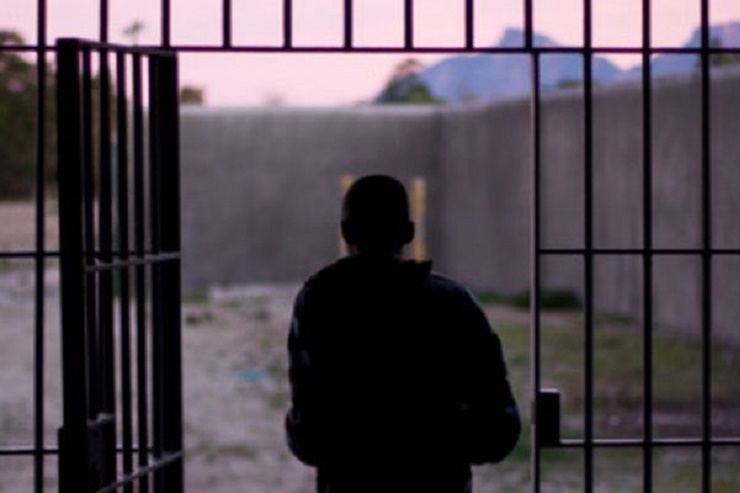 Imran Ghafur Masih Released After More Than a Decade Behind Bars
International Christian Concern (ICC) has learned that the Lahore High Court has acquitted Imran Ghafur Masih, a Christian sentenced to life in prison under Pakistan's blasphemy laws. According to Imran's family, they have moved into hiding following the acquittal due to potential threats from extremists.
On December 15, the Lahore High Court acquitted Imran after he spent more than 10 years in prison for allegedly committing blasphemy. The development came as a shock to Imran's family. "It is a day of resurrection for us," Naveed Masih, Imran's brother, told ICC. "God has heard our cry and we are very thankful to him. It's a Christmas gift for us."
On July 1, 2009, Imran was cleaning his family's bookshop in Hajweri town, located in Faisalabad. He was about to burn some trash he collected, which included some old books and papers, when he came across a textbook with Arabic writing. Concerned that the book contained religious writings, Imran consulted Hajji Liaquat Ali, his Muslim neighbor.
Ali told Imran to burn the book, so Imran threw it into the fire and walked away. When the book was partially burned, Ali returned and pulled it out of the fire. Ali used this partially burned book to falsely accuse Imran of burning a Quran. According to Imran's family, Ali wanted the storefront leased to the family's bookshop to expand his building materials business located next door.
News of the incident soon spread to local mosques which made announcements over their PA systems. A mob of approximately 400 enraged Muslims gathered at Imran's home. The mob beat Imran, along with his brother, Naveed, and father, Ghafur, before dousing the Christians with paraffin in an attempt to burn them alive.
Local police intervened, arrested Imran, and took him to the police station. A mob of 1,000 reportedly gathered outside of the police station and demanded Imran be handed to them. The mob chanted, "Hang him who disgraces the Holy Quran… Christians are dogs. Imran is a dog." Police soon registered a blasphemy case against Imran and copies of the charges were distributed to the mob.
On January 11, 2010, the Sessions Court of Faisalabad sentenced Imran to life in prison and a fine of 100,000 rupees under Sections 295-A and 295-B of Pakistan's blasphemy laws. Imran's case was appealed to the Lahore High Court, but was postponed nearly 70 times over the course of the next 10 years. According to Imran's lawyer, the appeal passed through the offices of at least 10 justices.
"We went through a very painful time during Imran's imprisonment," Naveed told ICC. "Imran lost his parents and was not allowed to attend the funeral. We lost our business and jobs which has affected our children's education and future. We have not seen any happiness during these years."
In Pakistan, false accusations of blasphemy are common and often motivated by personal vendettas or religious hatred. Accusations are highly inflammatory and have the potential to spark mob lynchings, vigilante murders, and mass protests. Currently, 24 Christians are imprisoned on blasphemy charges in Pakistan. These 24 Christians are defendants in 21 blasphemy cases represented at various levels of the judicial process in Pakistan.
ICC's Regional Manager for South Asia, William Stark, said, "We here at International Christian Concern are happy to see Imran Masih finally acquitted and released after more than 10 years in prison. It is great to see such a prolonged blasphemy case justly resolved at the High Court level in Pakistan. However, we remain deeply concerned for the safety of Imran and his family. Extremists in Pakistan are known to target individuals accused of religious crimes, like blasphemy, even after they have been acquitted. The abuse of Pakistan's blasphemy laws must be curbed and false allegations must be rooted out and punished. Too often these laws have been a tool in the hands of extremists seeking to stir up religiously motivated violence against minorities. Without reform, religious minorities will continue to face false blasphemy accusations and the violence that often accompanies these accusations."
Sources:persecution
Priests and monks abducted in Haiti have been released
HAITI – The remaining Catholic clergy who were kidnapped in Haiti earlier in April have been released, a missionary group said Friday.
The Society of Priests of Saint Jacques said the clergy were freed but did not say if a ransom had been paid.
A total of 10 people were abducted in Croix-des-Bouquets, a town northeast of the capital Port-au-Prince, on April 11, including the seven clergy — three of whom have already been released.
The clergy members were a group of four priests and a nun from Haiti, as well as one priest and one nun from France. The three non-clergy were members of the family of a Haitian priest, who was not among those kidnapped.
"Our hearts are filled with joy because we have found our colleagues, the sisters and the family members of Father Jean Anel Joseph in good health," the missionary society said in a statement, without specifying whether a ransom has been paid.
Haiti, the poorest country in the Americas, is plagued by insecurity and natural disasters.
Kidnappings for ransom have surged in recent months in Port-au-Prince and other provinces, reflecting the growing influence of armed gangs in the Caribbean nation.
Haiti's government resigned and a new prime minister was appointed in the wake of the kidnappings, a move President Jovenel Moise said "will make it possible to address the glaring problem of insecurity and continue discussions with a view to reaching the consensus necessary for the political and institutional stability of our country."
New Jersey Government with the announced  give free beer to Covid vaccine recipients
New Jersey Gov. Phil Murphy on Monday announced a new bid to boost coronavirus vaccinations: Receive your first dose in May and get a free beer.
"We're not going to be afraid to try new things," Murphy said as he unveiled the new program, dubbed "Shot and a Beer," at a press briefing.
Thirteen New Jersey-based breweries are participating in the program — which is only available to state residents ages 21 years and older, Murphy specified.
Those New Jerseyans will have to show their vaccine cards as proof before receiving their reward, the Democratic governor said.
The breweries themselves are footing the bill for the free drinks, said Murphy, who suggested more beer-makers could soon be added to the list.
The breweries currently participating are: Battle River Brewing, Bradley Beer Project, Bolero Snort Brewing Company, Brix City Brewing Company, Carton Brewing Company, Flounder Brewing Company, Flying Fish Brewing Company, Gaslight Brewery and Restaurant, Hackensack Brewing Company, Kane Brewing Company, Little Dog Brewing Company, Magnify Brewing Company and River Horse Brewing Company.
The program came from the New Jersey Department of Health in partnership with the Brewer's Guild of New Jersey.
The Garden State is hardly the first to propose an outside-the-box incentive for people to get vaccinated.
West Virginia's Republican Gov. Jim Justice last week announced an initiative to give $100 savings bonds to younger state residents who get vaccinated.
Connecticut is offering its own alcoholic incentive with its "Drinks On Us" campaign: Residents who get fully vaccinated and show their vaccine cards at certain restaurants will score a free drink between May 19 and May 31.
Incentive or no, vaccine rates are rising. More than 29% of the U.S. population is fully vaccinated, according to Johns Hopkins University, and cases and deaths from Covid are on the decline.
But a significant number of Americans say they are not willing to get vaccinated. A Monmouth University poll published in mid-April found that about 1-in-5 Americans say they won't get the shot.
That's prompting health officials and leaders at every level of government to urge more people to seek out and receive their vaccinations.
The "Shot and a Beer" campaign is just one piece of New Jersey's broader slate of programs aimed at returning the state to a more normal summer as the fight against the pandemic continues.
Murphy announced the free-beer plan after detailing the "Grateful for the Shot" initiative, which makes it possible for congregants to go from religious services directly to vaccination sites.
It's "perhaps at the other end of the spectrum" of incentives, Murphy said.