Indian doctor Ankit Bharat in U.S. performs double lung transplant for COVID-19 survivor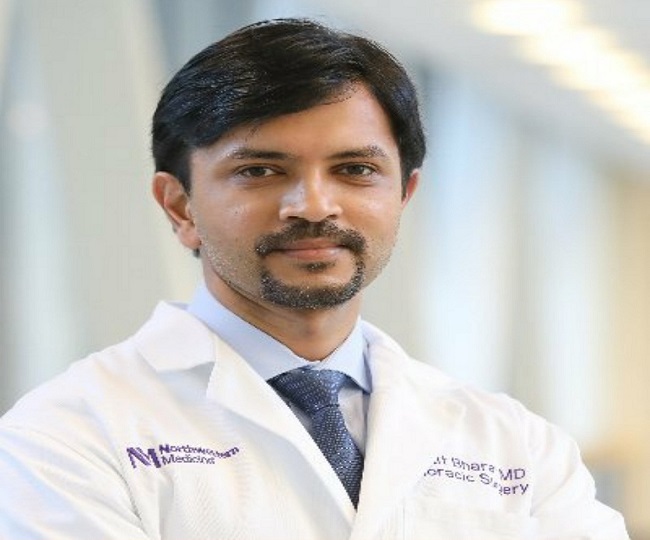 Surgeons in Chicago have given a new set of lungs to a young woman with severe lung damage from COVID-19.
Northwestern Medicine on Thursday (June 11) announced the procedure, which took place last Friday. Only a few other COVID-19 survivors, in China and Europe, have received lung transplants.
The Chicago patient is in her twenties and was on a ventilator and heart-lung machine for almost two months before her operation at Northwestern Memorial Hospital.
The 10-hour procedure was challenging because the virus had left her lungs full of holes and almost fused to the chest wall, said Dr. Ankit Bharat, who performed the operation.
She remains on a ventilator while her body heals but is well enough to visit with family via phone video and doctors say her chances for a normal life are good.
'We are anticipating that she will have a full recovery," said Dr. Rade Tomic, medical director of the hospital's lung transplant program.
The patient was not identified but Mr. Bharat said she had recently moved to Chicago from North Carolina to be with her boyfriend.
She was otherwise pretty healthy but her condition rapidly deteriorated after she was hospitalized in late April. Doctors waited six weeks for her body to clear the virus before considering a transplant.
Lungs accounted for just 7% of the nearly 40,000 U.S. organ transplants last year. They are typically hard to find and patients often wait weeks on the transplant list.
The Chicago patient was in bad shape, with signs that her heart, kidneys and liver were beginning to fail, so she quickly moved up in line, Mr. Bharat said.
Sixth-grader shoots classmates in US; 3 people were injured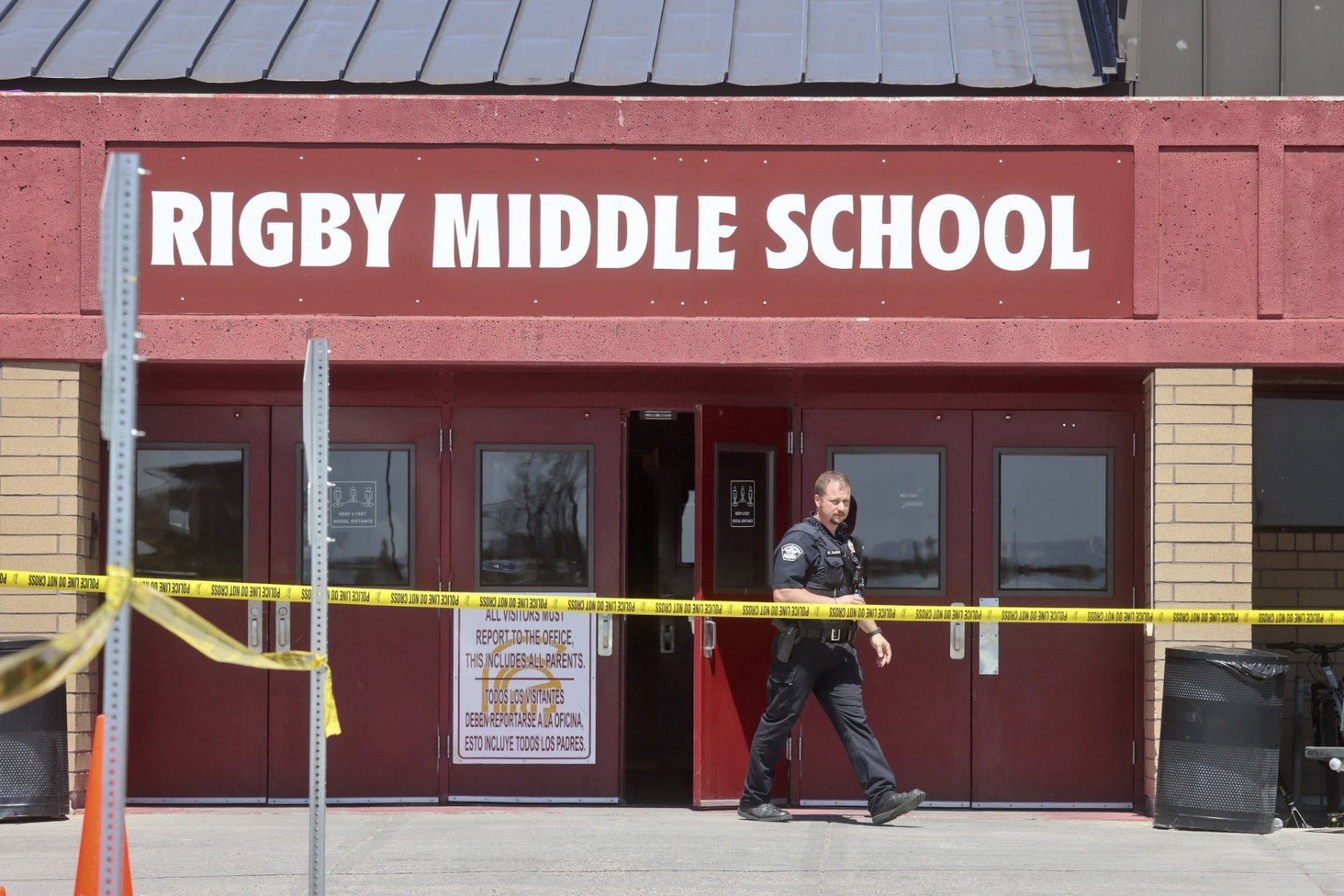 Three people, including two students, were shot Thursday at an Idaho middle school, according to officials.
At a press conference, Jefferson County Sheriff Steve Anderson said the suspect is a sixth-grade girl from Idaho Falls who is a student at Rigby Middle School, where the shooting took place. Initial reports had incorrectly identified the suspect as male.
Anderson said the unnamed student allegedly drew a handgun from her backpack and shot three people — one inside and two outside — before a teacher disarmed her.
The suspect is in custody at the Jefferson County Sheriff's Office and may be charged with attempted murder pending results of the investigation, according to Mark Taylor the county's prosecuting attorney.
The shooting victims were struck in their extremities and are expected to survive, but may require surgery, officials said
Three ambulances initially responded to Rigby Middle School after authorities learned of the shooting about 9:15 a.m. MT, Idaho Falls Fire Department spokeswoman Kerry Hammon said.
Authorities took the injured to Eastern Idaho Regional Medical Center, where they were listed as stable.
"Today we had the worst nightmare a school district could encounter. We had a school shooting here at Rigby Middle School," Jefferson School District Superintendent Chad Martin said in a statement. "What we know so far is the shooter has been apprehended. There is no further threat to the students."
"I am praying for the lives and safety of those involved in today's tragic events," Idaho Gov. Brad Little tweeted. "Thank you to our law enforcement agencies and school leaders for their efforts in responding to the incident. I am staying updated on the situation."
Nine babies in a single birth, this miracle of the extreme
Bamako: A mother who miraculously gave birth to nine children in a single delivery to the scientific world Halima Sisse, 25, gave birth to nine children. A native of Mali, an African country, she gave birth to nine babies by caesarean section. Rarely, nine babies are born in a single birth.
Even with so many babies in the womb, it is common for many babies to die before they are fully grown. A scan of Halima's pregnancy revealed that she had seven babies in her womb. Doctors said special care was needed as this was a rarity. Halima was then flown to Morocco.
However, Halima gave birth to 9 children, including 2 babies who were not even seen on the scans, even when doctors gave birth. Halima gave birth to five girls and four boys, all of whom are healthy, Malian Health Minister Fanta Cibi said.
He added that the girl and children would be returned only after a few weeks.