Televangelist Kenneth Copeland says his faith is protecting him from 'creep' coronavirus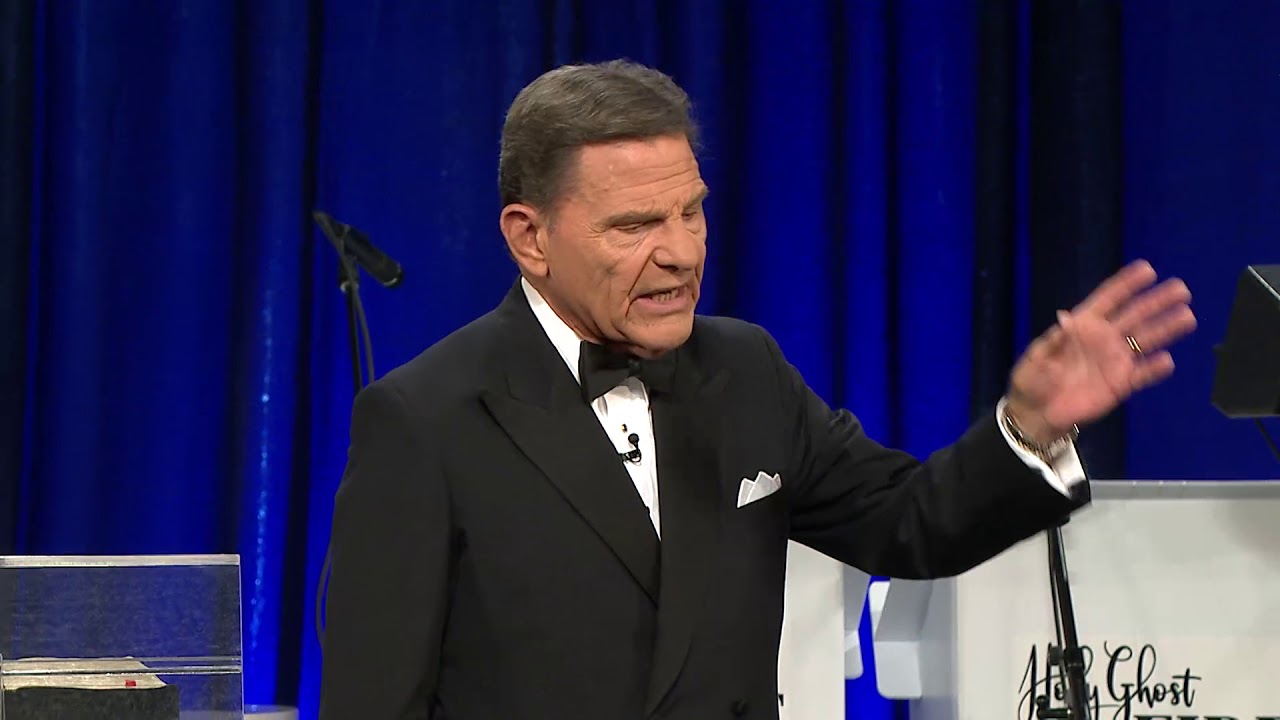 Televangelist Kenneth Copeland said Tuesday that his faith in God is shielding him from the new coronavirus, which he dismissed as a "creep" and the "flu." He also urged born-again Christians to put their angel to work by activating their faith against the disease.
"I'm talking now to Holy Spirit born-again, Holy Spirit baptized, Holy Spirit speaking in other tongues, healing, believing Christians that don't watch anything but COVID-19 on the television. Your faith is idle and dumb," Copeland said.
He warned that repeatedly watching news reports about the pandemic instead of feeding their minds with faith-building content is leading them to make covenants with wrong spirits like fear, leaving them vulnerable to attacks from the devil and little work for their guardian angel.
"Your angel has nothing to do because all you're listening to is the news broadcast, and you're exalting this creep that you have authority over," he said.
"'Oh yes but brother Copeland what happens if I get it?' Well, get healed, dear God!" he declared.
Copeland insisted that Christians who opened the door to fear from the coronavirus will most likely get infected but argued that if they stand in faith against it they won't get sick.
"And you'll get it, yeah you'll get it. You'll draw it into your home. The devil will see to it that you'll get in contact with someone that has it. But when you stand in faith and say, 'No, I don't mind telling you, I will never have COVID-19. I will never have any other kind of sickness and disease because thank God forevermore, He bore my sins in His own body on the tree and He said be dead to sin and live under righteousness by whose stripes I was healed glory to God. I'm not healed now, I was healed then. And grace is given into me now. I'm not the sick trying to get healed. I'm the healed and the devil is trying to give me the flu! Well, I don't take it," he said lifting his arm to his face like a shield.
He also declared that with his faith as his shield, he will not get sick from the coronavirus.
"I have my shield up, thank you very much. Glory to God! You couldn't give me that flu even if you tried."
Copeland, who leads Kenneth Copeland Ministries in Newark, Texas, has been speaking out against coronavirus since the pandemic began. In April, he called forth a "supernatural heatwave" to kill the virus in New York City, which was being ravaged at the time.
As conditions improve in New York City and across New York State, the virus is now exploding across Texas as well as multiple southern and western states.
In an interview with KBTX Wednesday, Gov. Greg Abbott said that Texas reached an all-time high of more than 5,000 new COVID-19 cases and urged residents to stay home whenever possible.
The governor also raised concern that too many Texans aren't taking the virus seriously.
"The first obligation that we have is to make sure people around the state really comprehend the magnitude of the challenge we're dealing with," Abbott said. "There remain a lot of people in the state of Texas who think that the spread of COVID-19 is really not a challenge."
Sources:Christian Post
One Christian Killed, Four Kidnapped in Nigeria
Nigeria– A bus driver was killed and four female members of an Anglican Church abducted while driving along Kaduna-Kachia road on Tuesday, April 6th, reports the Barnabus Fund.
"Bandits blockaded the road and opened fire on the church bus and another truck. In addition to the Christian bus driver, named as Alfred Makinde, three others were killed in the gunfire," stated the news source.
The kidnappers contacted the church demanding a N100 million (about $245,000) ransom.
"My conversation with the Anglican church is there were 15 members in the bus but the others ran into the bush and others were shot and sustained injuries, but the bandits took four persons; one old woman and three young ladies" said Reverend Joseph Hayab, the Kaduna Christian Association of Nigeria chairman.
The attack comes just twelve days after eight Christians were abducted while driving on the same Kaduna-Kachia road, about 20 miles outside of Kaduna city. Christians are particularly targeted in this area of Nigeria, often referred to as the middle belt, where the Muslim majority north meets Nigeria's mostly Christian south, creating an environment of ethnic tension which often results in severe Christian persecution. Christian communities are targeted, and thousands of believers have been kidnapped, tortured and killed with nowhere to turn for safety. While the government denies religious motive behind these attacks, the frequent burning of churches and targeting of believers shows that a hatred of Christianity plays a key role in the violence throughout the Middle Belt.
Please pray for the safe return of all who have been kidnapped. Please join us in praying for our brothers and sisters in Nigeria, for the Lord to strengthen the Nigerian church and heal His persecuted children of their trauma. Please also pray for the world to recognize the scale of the suffering that believers are having to endure in Nigeria, as well as for the souls of those who persecute the church, that all will repent and find salvation in Christ.
Sources:persecution
പാസ്റ്റർ ജോൺ വർഗീസിൻ്റെ (രാജൻ പ്ലാന്തോട്ടത്തിൽ) സഹധർമ്മിണി ഏലിക്കുട്ടി വർഗീസ് (ലില്ലി -71) അമേരിക്കയിൽ നിര്യാതയായി
ഒക്കലഹോമ: ഐ.പി.സി. ഹെബ്രോൻ മുൻ ശുശ്രുഷകനും സിനിയർ പാസ്റ്ററുമായ Rev. Dr. ജോൺ വർഗീസിന്റ (രാജൻ. പ്ലാന്തോട്ടത്തിൽ, ആഞ്ഞിലിത്താനം ) ഭാര്യ എലിക്കുട്ടി വർഗീസ് (ലില്ലി – 71) ഏപ്രിൽ 10-ന് പ്രഭാതത്തിൽ താൻ പ്രിയം വെച്ച കർത്തൃ സന്നിധിയിൽ ചേർക്കപ്പെട്ടു. മെമ്മോറിയൽ സർവ്വീസ് ഏപ്രിൽ 16 നു വെള്ളിയാഴ്ച വൈകിട്ട് 6- മണിക്കും സംസ്കാര ശ്രുശ്രുഷ ഏപ്രിൽ 17- നു രാവിലെ 10 മണിക്കും നടത്തപ്പെടുന്നതായിരിക്കും . രണ്ടു ശുശ്രുഷകളും ഒക്കലഹോമ ഐ.പി.സി. ഹെബ്രോൻ സഭാ ഹാളിൽ വെച്ച് നടത്തപ്പെടുന്നതായിരിക്കും.
മകൾ : ഫെബി മാത്യു.
മരുമകൻ: ജോൺസൻ മാത്യു (ബോബി ).
കൊച്ചുമക്കൾ: ജോയാന, രൂത്ത് & ക്രിസ്റ്റഫർ
Viewing:- Wednesday 4 – 7.30pm (prayer meeting 6.30 pm – 7.30pm)
Memorial service:- Friday 6.30 pm. @IPCH
Home Going Service:- Saturday 10 am. @ IPCH
Follow CDC guidelines.
Come and go as you wish.
കൂടുതൽ വിവരങ്ങൾക്ക്: