Olympics 2021: Japan to ban foreign spectators
Japan's government is planning to stop overseas spectators coming to the Summer Olympics due to worries they will spread the coronavirus, a report said on Wednesday, as many Japanese remain opposed to holding the Games during the pandemic.
The final decision would be made this month after talks with the International Olympic Committee (IOC) and other parties, the Mainichi newspaper reported, citing multiple unnamed sources.
The government would continue to consider whether to accept spectators from within Japan, including the number allowed into venues, the Mainichi added.
The report came as the local organising committee was set to host a meeting on Wednesday with officials from the IOC, the International Paralympic Committee, and the Tokyo and national governments.
The question of whether to allow spectators into venues was top of the agenda and organisers have previously said they would make a decision by March.
A Yomiuri newspaper poll showed on Wednesday that, if the Games are to go ahead as scheduled, 91 per cent of people in Japan want spectators kept to a minimum or not allowed at all.
The poll – conducted between January 18 and February 2 – showed 70 per cent of respondents said they were "interested in the Olympics", but 58 per cent said they did not want them to be held this year because of fears over COVID-19.
The 58 per cent in opposition was, however, about 20 percentage points lower than earlier opinion polls.
Delayed games
The Tokyo Olympic Games were postponed last year because of the pandemic and rescheduled to take place this year from July 23.
A survey by global consultancy Kekst CNC published on Wednesday showed similar rates of majority opposition to the Games going ahead in Japan, at 56 per cent, as well as in Britain and Germany, at 55 per cent and 52 per cent respectively.
In France and Sweden, more people opposed than approved, while in the United States, respondents were split at one-third between those who agreed and disagreed that the Games should go ahead, according to the survey.
While coronavirus infection numbers are low in Japan compared with the United States and many European countries, the greater Tokyo metropolitan area remains in a state of emergency, with restrictions in place for spectator numbers for big sporting and cultural events, as well as closing times for bars and restaurants. The country remains closed to non-resident foreigners.
A Reuters poll published last month showed nearly two-thirds of Japanese companies also oppose holding the Games as planned, swinging from the previous survey showing most in favour.
Japan has so far confirmed 431,250 coronavirus cases and 7,931 deaths as of Monday.
FIFA Council approves Arab Cup Qatar 2021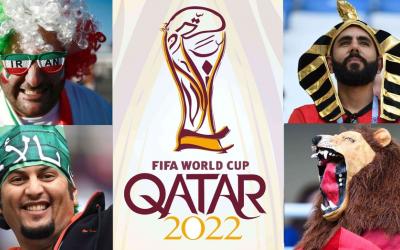 FIFA Council on Friday approved the competition regulations for the FIFA Arab Cup 2021, which will be held in Qatar from December 1 to 18 this year. At a meeting held via videoconference, FIFA Council chaired by president Gianni Infantino also confirmed the match schedule and draw procedure for the competition, which will be played by 22 national teams from the Arab region
The 22 participating teams are: Qatar, Algeria, Bahrain, Comoros, Djibouti, Egypt, Iraq, Jordan, Kuwait, Lebanon, Libya, Mauritania, Morocco, Oman, Palestine, Saudi Arabia, Somalia, Sudan, Syria, Tunisia, United Arab Emirates and Yemen.
The 16 teams that take part in the final stage will be split into four groups, with the top two from each qualifying for the quarter-finals. A total of 32 matches will be held over 18 days.
The tournament will be delivered by FIFA, the Qatar Football Association, the Supreme Committee for Delivery & Legacy and the FIFA World Cup Qatar 2022 LLC.
Seen as a vital opportunity to test operations and facilities ahead of Qatar 2022, the tournament will take place in the same timeslot as the FIFA World Cup. The finals of both the FIFA Arab Cup and FIFA World Cup will take place exactly one year apart – each on 18 December, Qatar National Day, which is a public holiday.
During his visit to Qatar in November last year, Infantino had praised Qatar's preparation for the World Cup, highlighting that he expects the FIFA Arab Cup to unite millions of fans from all the Arab region.
He added that it is a great opportunity for teams to play in the World Cup 2020 stadiums and that FIFA is "looking forward to seeing the region's best teams battle it out to see which nation will become champion."
"Through football, this tournament will unite over 450 million people from across the region, and we are confident that the FIFA Arab Cup will help to build excitement across the region as we edge ever nearer to hosting the first FIFA World Cup in the Middle East and Arab world in 2022," Infantino said during a visit to Lusail Stadium, which will host the world cup final.
Meanwhile, FIFA expects to hit its four-year revenue target of $6.44bn up to the 2022 World Cup in Qatar despite the coronavirus pandemic. Total spending of $1.04bn in 2020 included $270mn in grants to football bodies worldwide as part of a COVID-19 relief plan, FIFA's annual financial report said. It also included a $10 million donation to the World Health Organization.
FIFA again awarded its president Infantino a $1mn annual bonus to raise his overall pre-tax pay above $3mn in 2020, matching his 2019 income.
FIFA gets most of its money from the four-yearly men's World Cup, and said it already sealed 92% of its income target from broadcasting rights. Fewer sponsor slots for the 2022 World Cup have been sold compared to the same stage before previous editions of the tournament.
American boxing legend Marvin Hagler has Dies at 66
"Marvelous" Marvin Hagler, a former middleweight boxing champion and icon of the sport, died Saturday. He was 66 years old.
A cause of death was not immediately clear when his wife, Kay G. Hagler, posted a confirmation on Facebook.
"I am sorry to make a very sad announcement. Today unfortunately my beloved husband Marvelous Marvin passed away unexpectedly at his home here in New Hampshire. Our family requests that you respect our privacy during this difficult time. With love," she wrote in a post on his verified fan page, signing her name.
Marvin Hagler was the undisputed middleweight champion of the world for seven years beginning in 1980. He lost his title only when Sugar Ray Leonard came out of retirement in 1987.
Online, tributes to the athlete poured in as sports accounts posted videos of some of his most iconic fights.
Boxing promoters and sports agents Kalle & Nisse Sauerland tweeted a heartfelt tribute that read, "If reports are true we are lost for words to hear the of the loss of our all time favorite boxer Marvelous Hagler – for us the greatest Middleweight who ever lived."
Sports broadcaster Jim MacKay wrote, "The man they called Marvelous trained in Brockton, one of the reasons it is called the City of Champions. The undisputed Middleweight Champion from 1980-1987. True Boxing Legend. RIP."