Police ordered to monitor Christian missionaries and activities in Chhattisgarh
Mumbai – In a circular that could spark controversy, Sunil Sharma, Superintendent of Police (SP) in Sukma district, has instructed his subordinates and the officers in charge of all local stations to closely monitor the activities of Christian missionaries and converted tribal individuals.
Tribal Christians and "Christian missionaries are working regularly in many areas of the district to prepare the tribals for conversion," says SP Sharma. They try to entice tribals to convert, and this raises the possibility of conflict between local tribals and converted Christians. In fact, conflicts between missionaries and tribal people are a big issue in many tribal areas.
The directive tells officers to "Constantly monitor the activities of Christian missionaries and converted tribals living in the district and report immediately if any of their actions seem suspicious."
According to the police officer, the circular is more preventive in nature than repressive. He sent it in response to religious conversion activities in the nearby districts, noting that he did not want such a situation to arise in Sukma.
While acknowledging that everybody has the right to follow their faiths, SP Sharma added that "The police have been asked to gather their own information through their network on religious conversion activities by enticement".
Father Babu Joseph SVD, a former spokesman for the Catholic Bishops' Conference of India (CBCI), spoke to AsiaNews about the issue.
"The circular issued by the superintendent of police in Sukma district, Chhattisgarh, ordering his subordinates to monitor Christian missionaries smacks of bias and arbitrariness," said the clergyman. "A police officer is required by the constitution to protect the freedom of individual citizens and guarantee their safety."
"From his circular it appears that the main cause of social tensions in the district under his jurisdiction is the alleged activity of religious conversion by Christian missionaries. However, as a matter of fact, social tensions are not one way – they are always two or more ways.
"That being the case, the SP's pointing at Christian missionaries without mentioning troublemakers from the majority is nothing more than playing existing power games. A real police officer is expected to use rules to ensure justice for all, especially those who are victims."
"Unfortunately," Father Babu noted, "it has become routine for some organisations and some in the administration to target Christian missionaries under the pretext of religious conversion as if they did nothing else for society."
In fact, "I have always wondered why some right-wing organisations have rediscovered love for tribals whose lives have improved thanks to the intervention of Christian missionaries.
"Tribals have been there all this time and no Christian missionary forbids anyone from helping Tribals improve their lot. But when a Christian missionary helps Tribals, his action is always labelled as an act of conversion for corruption.
"We have to challenge such hypocrisy. Our tribal brothers and sisters are honourable citizens of this country, just like everyone else, and have every right to determine the course of their life, including their religious beliefs."
Pastor in Central India Brutally Beaten by Radical Hindu Nationalists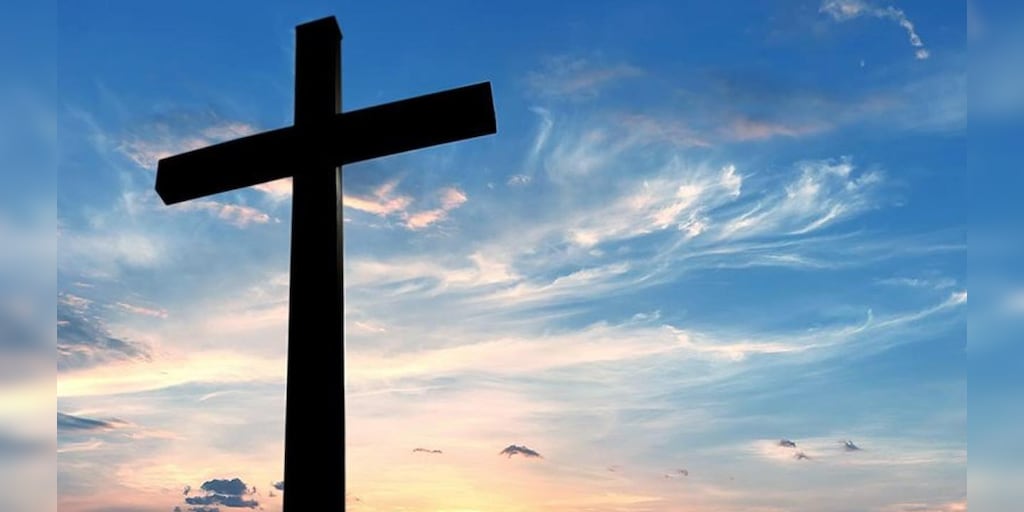 India – According to Asia News, a pastor in India's Madhya Pradesh state was brutally beaten by radical Hindu nationalists. The radicals reportedly justified their attack by falsely accusing the pastor of forcefully converting poor tribal people to Christianity.
Asia News reports that Pastor Bharat from Tichkiya was brutally attacked by radical Hindu nationalists as he was leading a prayer meeting with three other Christians in his home. The radicals accused Pastor Bharat of "enticing" members of the local tribal population into converting to Christianity. After a heated argument, the radicals beat Pastor Bharat and vandalized his prayer center.
"The only thing [Pastor Bharat] has is the good news," Sajan K. George, President of the Global Council of Indian Christians, told Asia News in response to the radicals' accusation. "He freely gives this to anyone who is ready to listen to him and for this reason he has been targeted."
"Unfortunately, Pentecostal Christians have become the target of a violent campaign in many Indian states," George said.
In January, Madhya Pradesh enacted a new anti-conversion law which criminalizes forced religious conversions. Radical Hindu nationalists use this law as a legal cover to persecute Christians by falsely accusing their victims of violating the law.
In the first six months of the law's enactment, International Christian Concern documented at least 48 violent attacks on the Christian community of Madhya Pradesh.
Sources:persecution
സന്ദര്‍ശക വിസയിലെത്തുന്നവര്‍ തവക്കല്‍നയില്‍ രജിസ്റ്റര്‍ ചെയ്യുക; രജിസ്‌ട്രേഷന്‍ രീതി വ്യക്തമാക്കി അധികൃതര്‍
റിയാദ്: സൗദിയിലേക്ക് സന്ദര്‍ശക വിസയില്‍ എത്തുന്നവര്‍ തവക്കല്‍നയില്‍ രജിസ്റ്റര്‍ ചെയ്യേണ്ട രീതി വീണ്ടും വ്യക്തമാക്കി തവക്കല്‍ന. രാജ്യത്തേക്ക് ടൂറിസം വിസയില്‍ അടക്കം നിരവധി ആളുകള്‍ എത്തിച്ചേരാന്‍ തുടങ്ങിയതോടെയാണ് വീണ്ടും രജിസ്‌ട്രേഷനുമായി ബന്ധപ്പെട്ട് വ്യക്ത വരുത്തി തവല്‍ക്കന രംഗത്തെത്തിയത്.
സൗദി അംഗീകരിച്ച വാകസിനുകളില്‍ ഏതെങ്കിലും ഒന്നിന്റെ നിശ്ചിത ഡോസ് വാക്‌സിനെടുത്തവര്‍ക്കാണ് രാജ്യത്തേക്ക് പ്രവേശിക്കാന്‍ അനുമതി നല്‍കിയിരിക്കുന്നത്. ജി.സി.സി പൗരന്മാര്‍ക്ക് അവരുടെ ഐ.ഡി നമ്പറും മറ്റു രാജ്യക്കാര്‍ പാസ്‌പോര്‍ട്ട് നമ്പറും ഉപയോഗിച്ചാണ് തവക്കല്‍നയില്‍ രജിസ്‌ട്രേഷന്‍ ഷന്‍ പൂര്‍ത്തീകരിക്കേണ്ടത്.
രജിസ്‌ട്രേഷന്‍ പൂര്‍ത്തിയാക്കാന്‍ സന്ദര്‍ശക വിസക്കാര്‍ ചെയ്യേണ്ട കാര്യങ്ങള്‍
1: തവക്കല്‍ന ഡൗണ്‍ലോഡ് ചെയ്യുക. സൈന്‍ അപ്പ് എന്നതില്‍ ക്ലിക്ക് ചെയ്യുക.
2: വിസിറ്റര്‍/ ഗള്‍ഫ് എന്നതില്‍ ക്ലിക്ക് ചെയ്യുക.
3: പാസ്‌പോര്‍ട്ട് എന്നതില്‍ ക്ലിക്ക് ചെയ്ത് പാസ്‌പോര്‍ട്ട് നമ്പര്‍ ടൈപ്പ് ചെയ്യുക.
4: രാജ്യം, ജനന തിയ്യതി, മൊബൈല്‍ നമ്പര്‍ എന്നിവ എന്റര്‍ ചെയ്യുക, ശേഷം ടേംസ് ആന്റ് പോളിസി ടിക് ചെയ്ത് നെക്‌സറ്റ് ക്ലിക്ക് ചെയ്യുക.
5: തുടര്‍ന്ന് മൊബൈലില്‍ വരുന്ന ഒ.ടി.പി എന്റര്‍ ചെയ്ത് ശേഷം പാസ് വേര്‍ഡ് ക്രിയേറ്റ് ചെയ്യുക. പാസ്വേര്‍ഡില്‍ ക്യാപിറ്റല്‍, സ്മാള്‍ ലെറ്ററുകള്‍, നമ്പര്‍, സിംബല്‍ എന്നിവ ഉള്‍ക്കൊള്ളണം.
6: ശേഷം താമസിക്കുന്ന സ്ഥലം ഗുഗിള്‍ മാപ്പില്‍ തിരഞ്ഞെടുത്തതിനു ശേഷം കാണുന്ന ആരോഗ്യ സ്ഥിതി വ്യക്തമാക്കുന്ന ചോദ്യങ്ങള്‍ക്ക് ഉത്തരം നല്‍കുക.
ഇത്രയും വിവരങ്ങള്‍ കൃത്യമായി നല്‍കിയാല്‍ രജിസ്‌ട്രേഷന്‍ പൂര്‍ത്തിയായാകും. എന്നാല്‍ ഫോണില്‍ വി.പി.എന്‍ ഓണ്‍ ആയ അവസ്ഥയിലും ജയില്‍ ബ്രേക്ക് ചെയ്ത ഐഫോണിലും രജിസ്‌ട്രേഷന്‍ പൂര്‍ത്തിയാക്കാന്‍ സാധിക്കില്ല.
Sources:Metro Journal